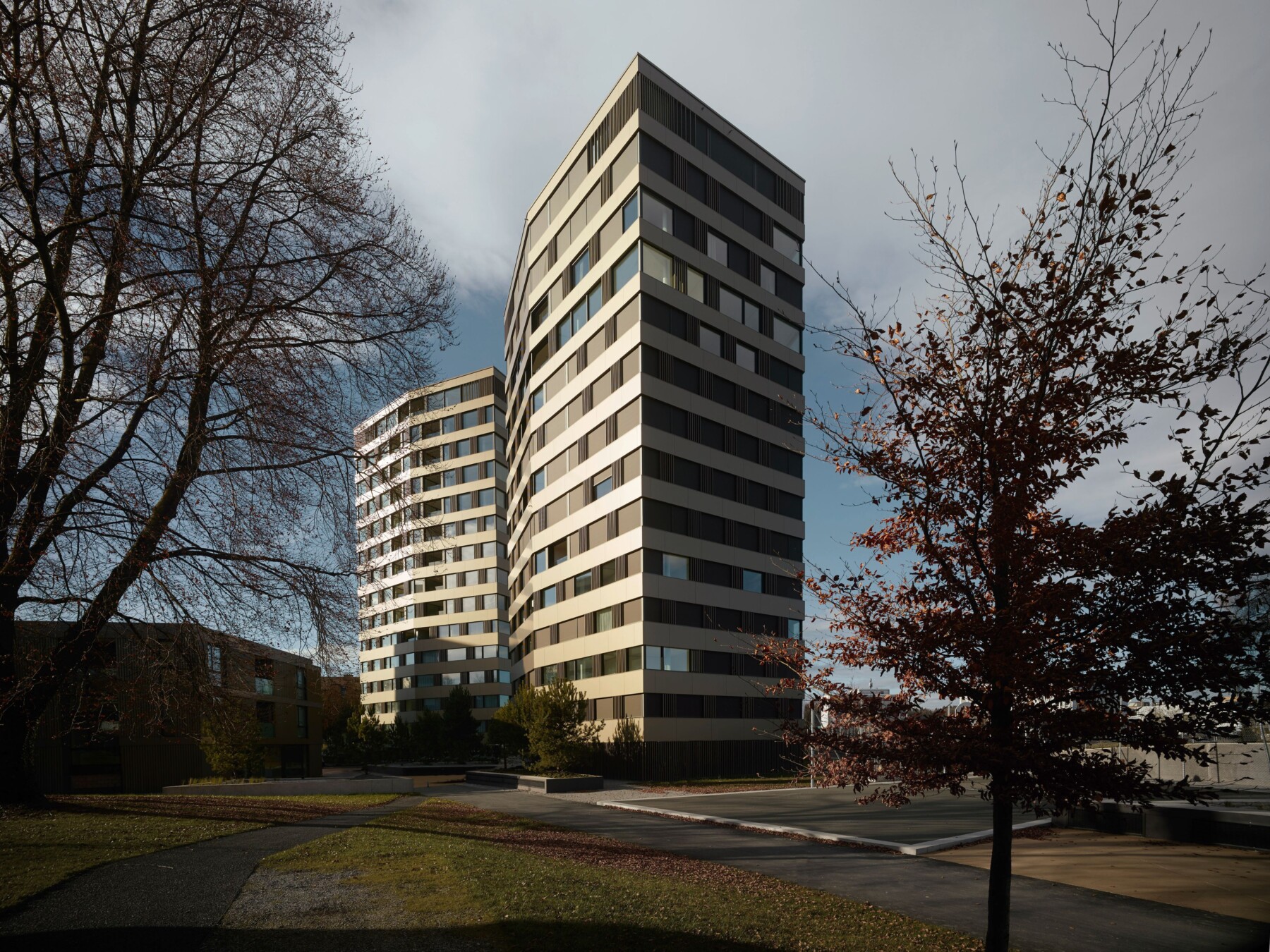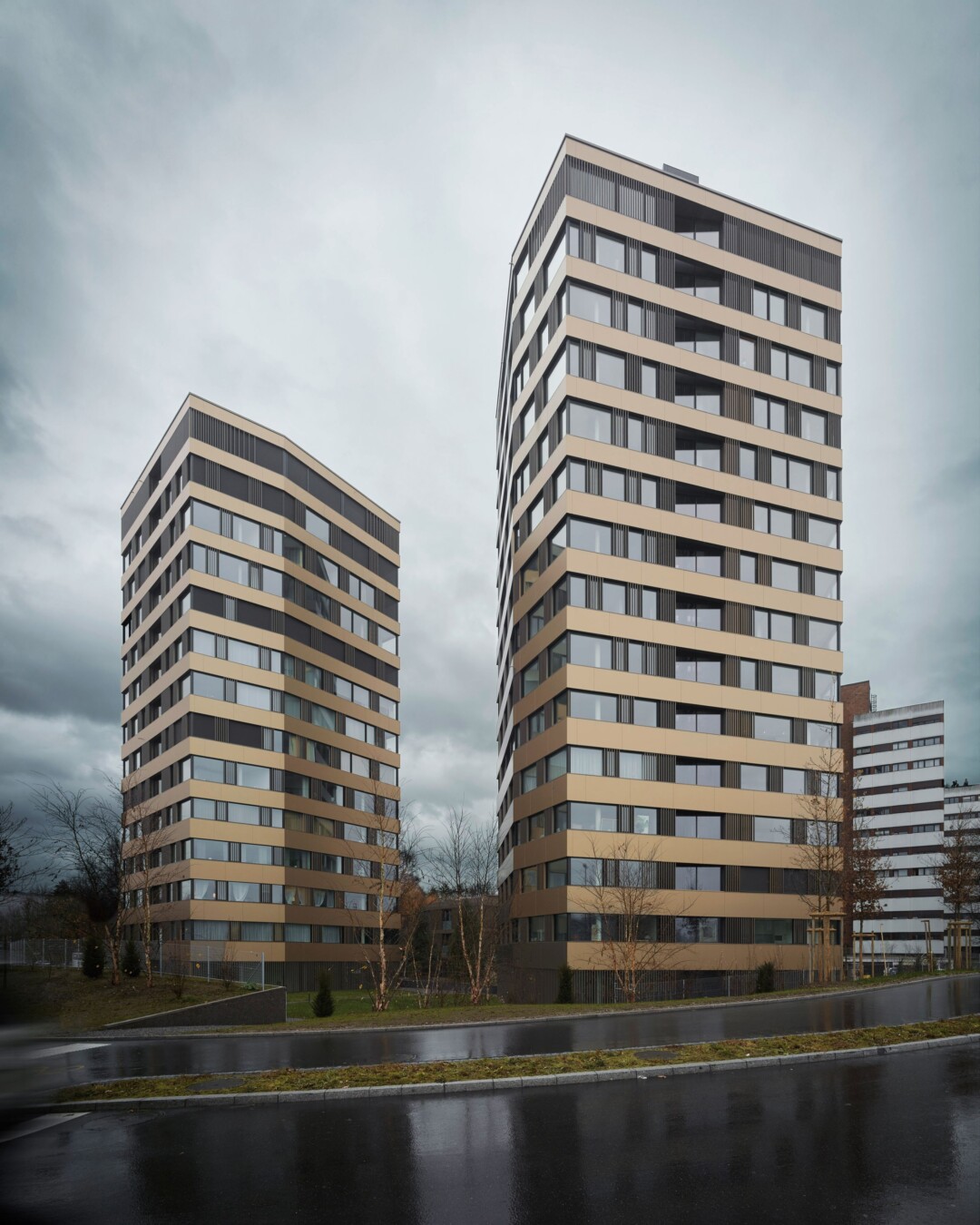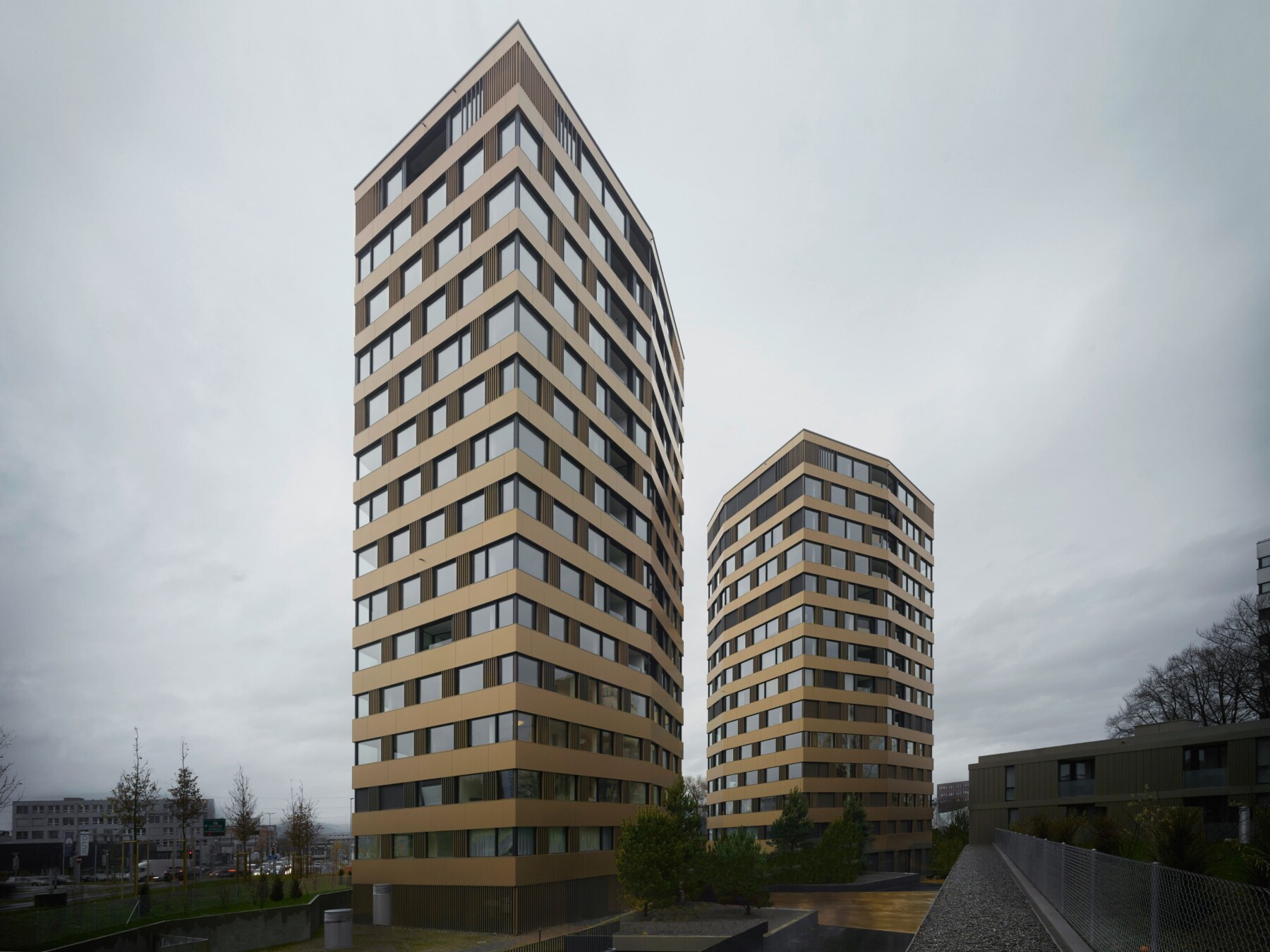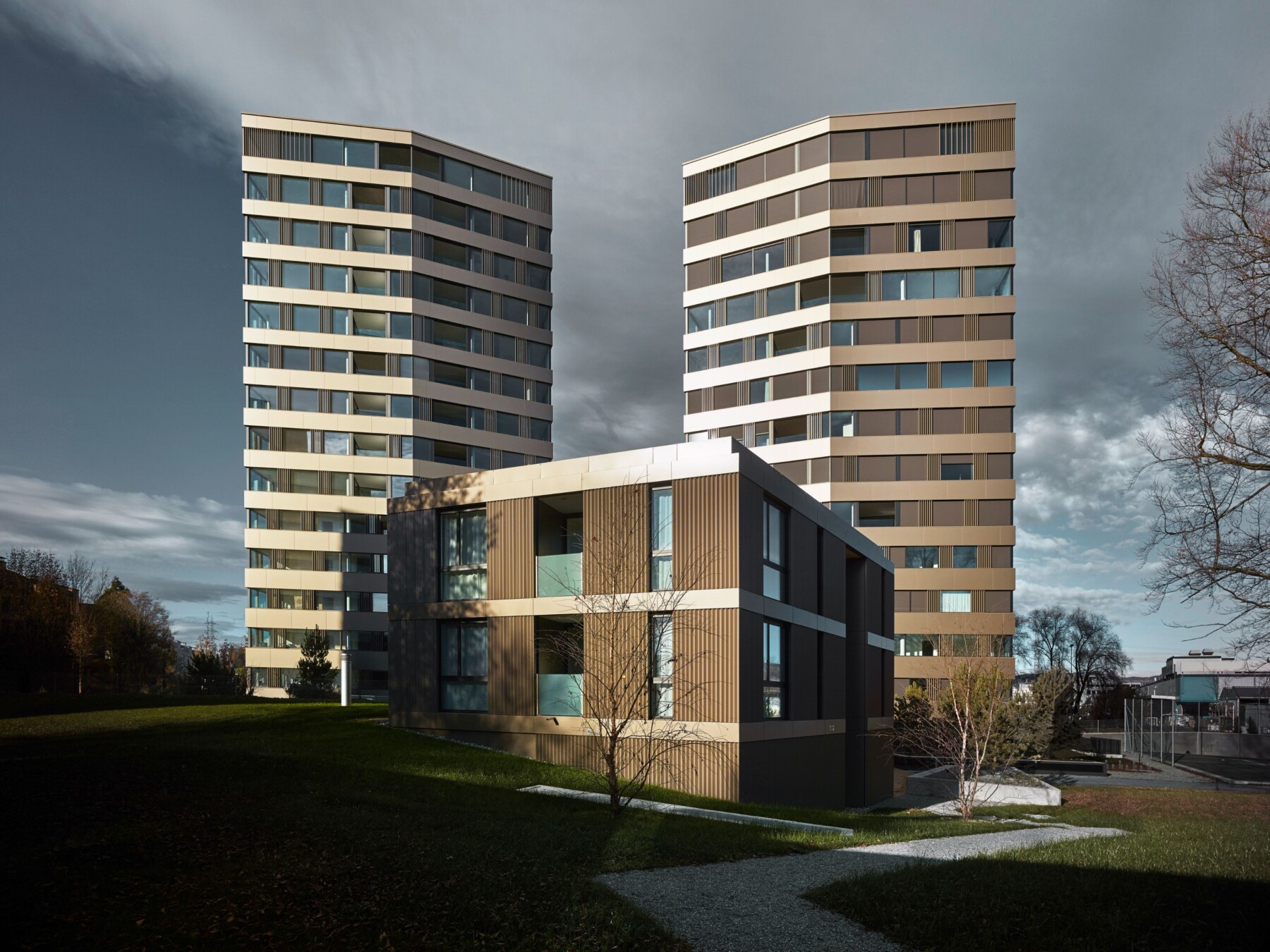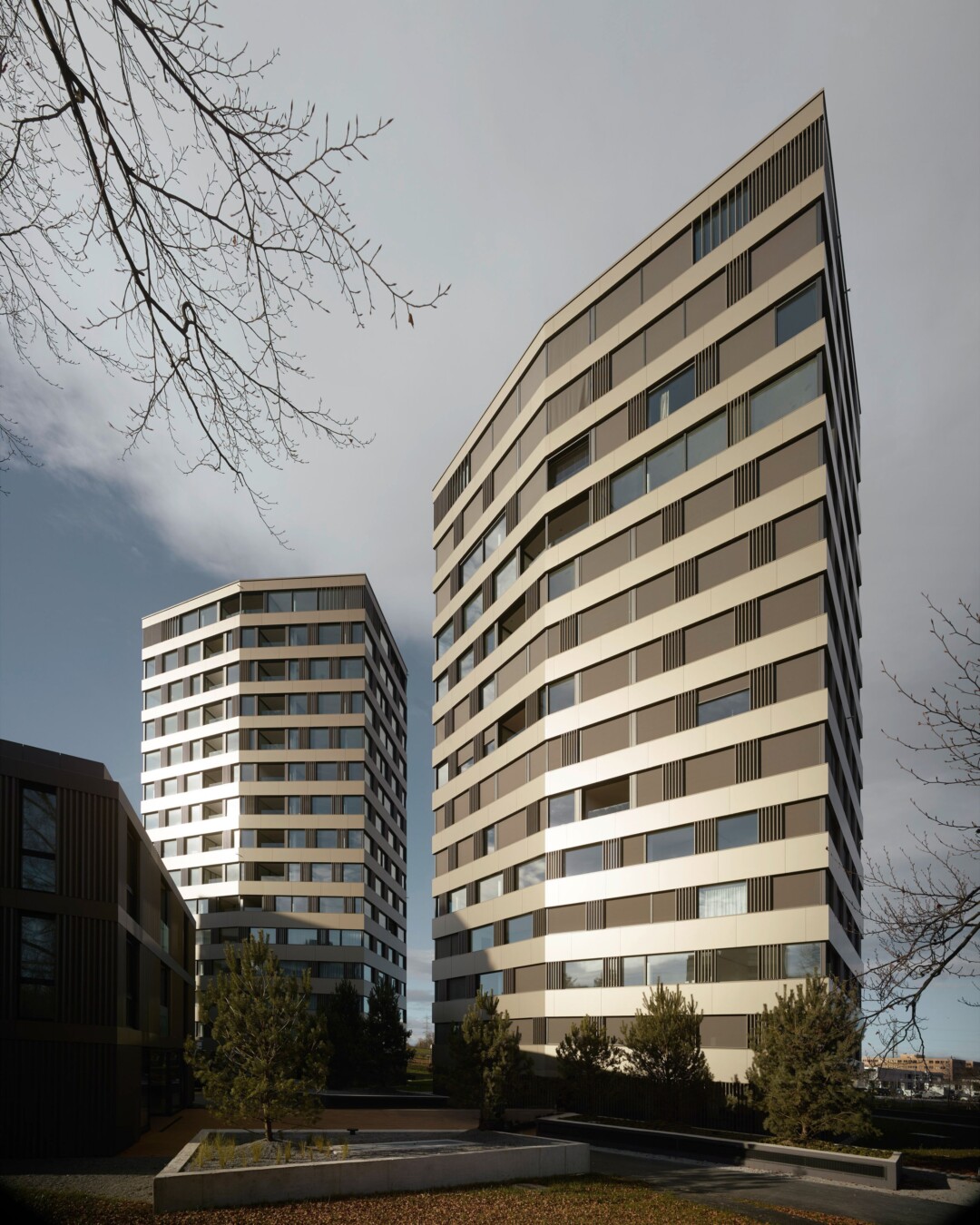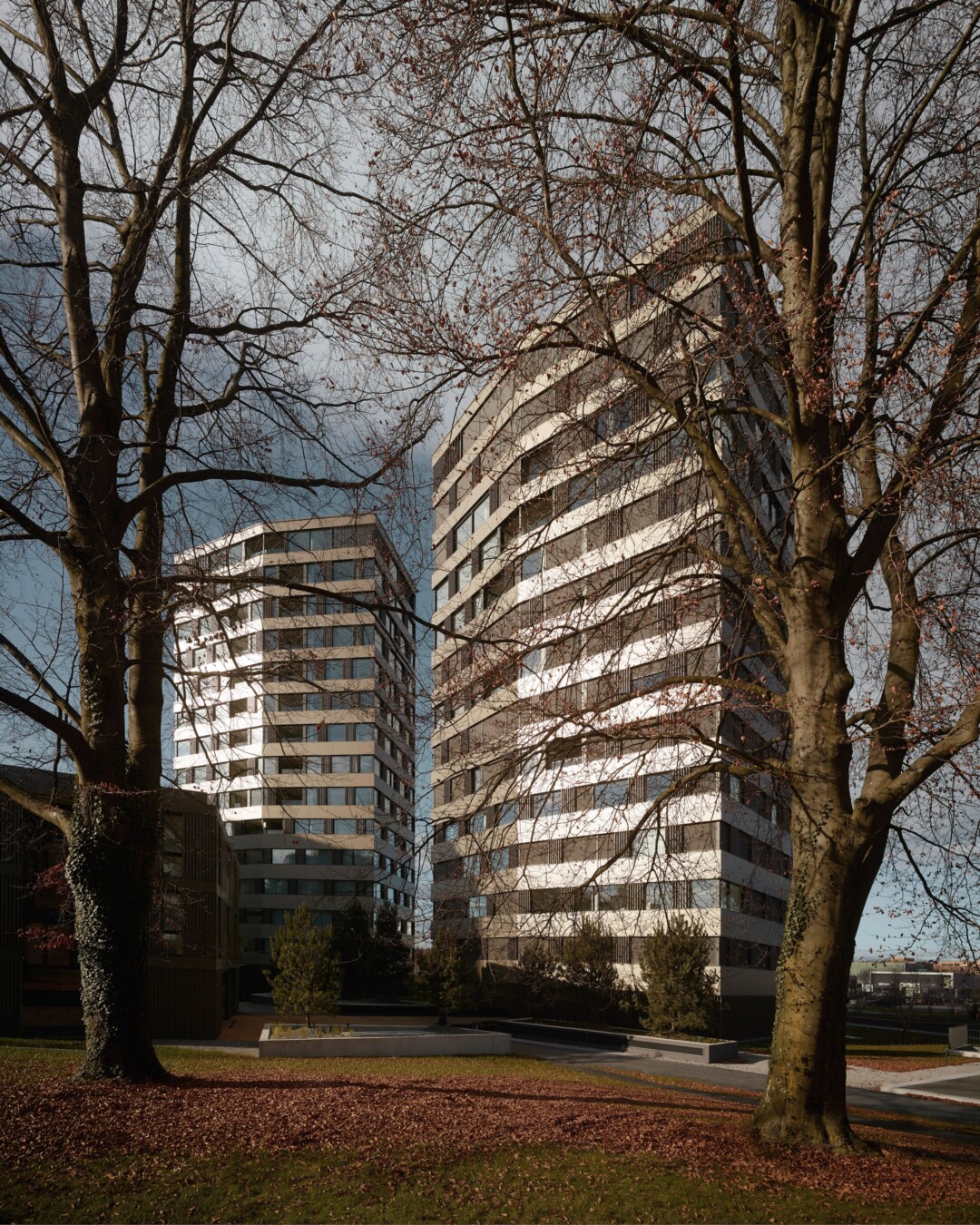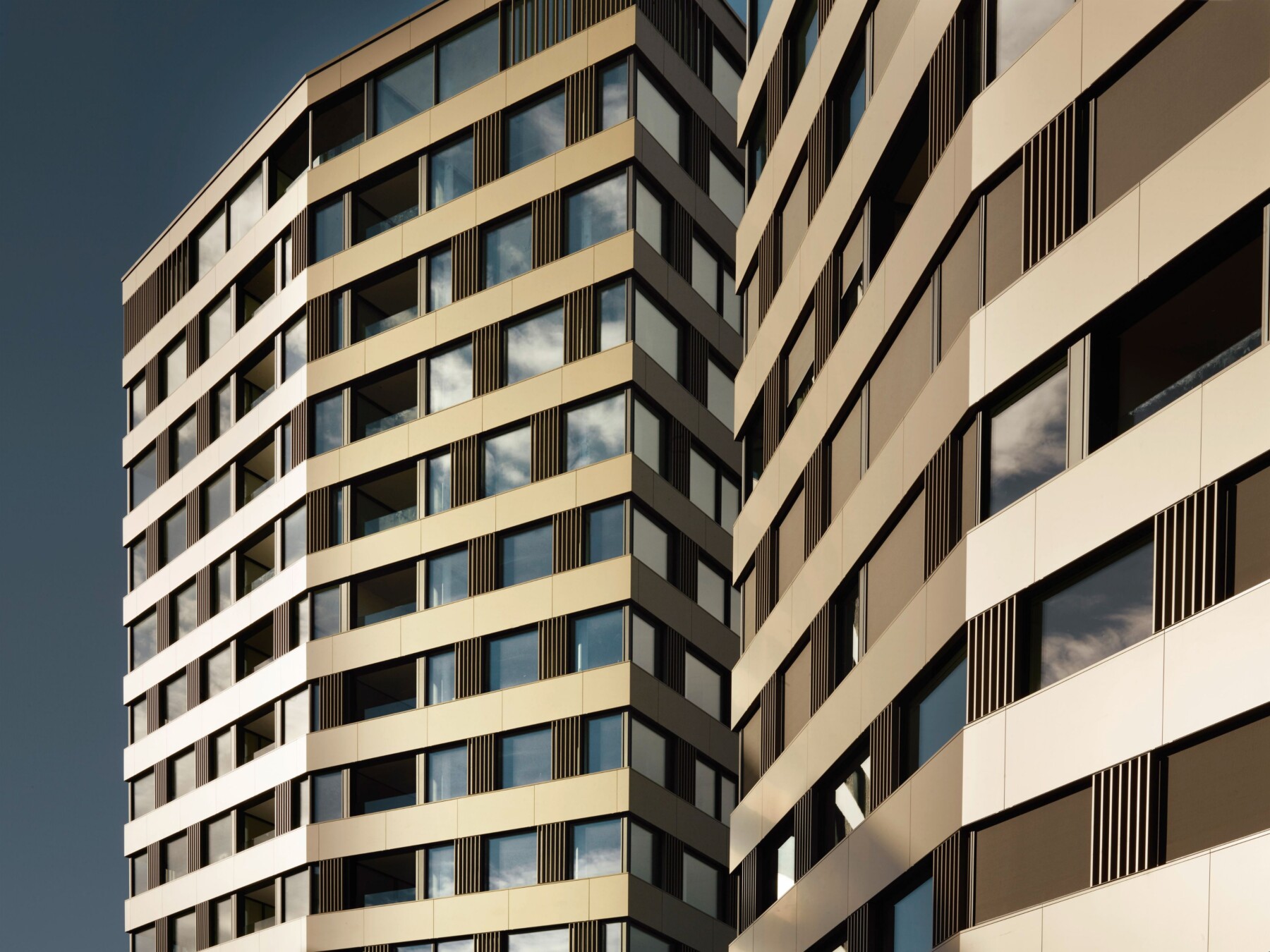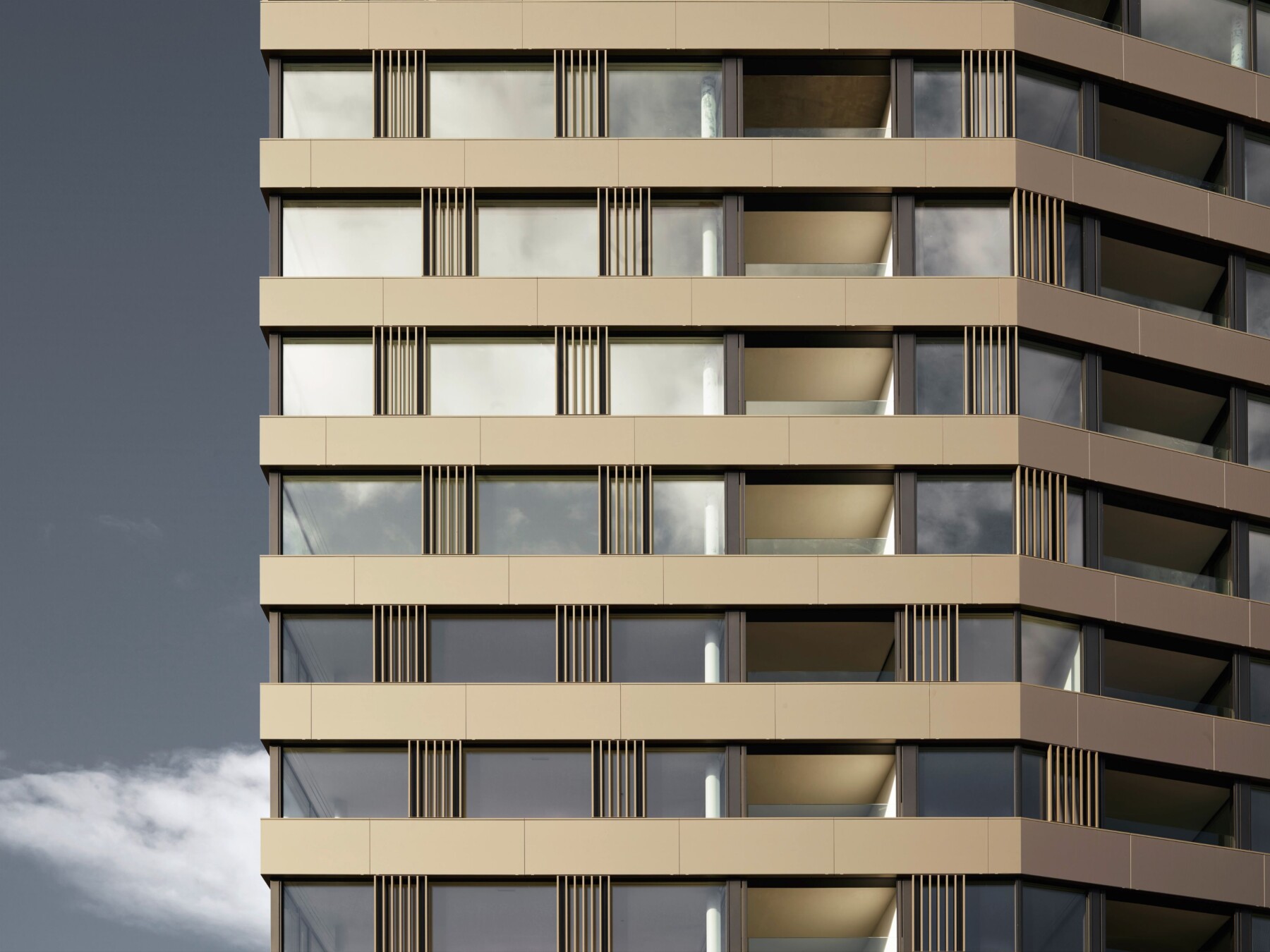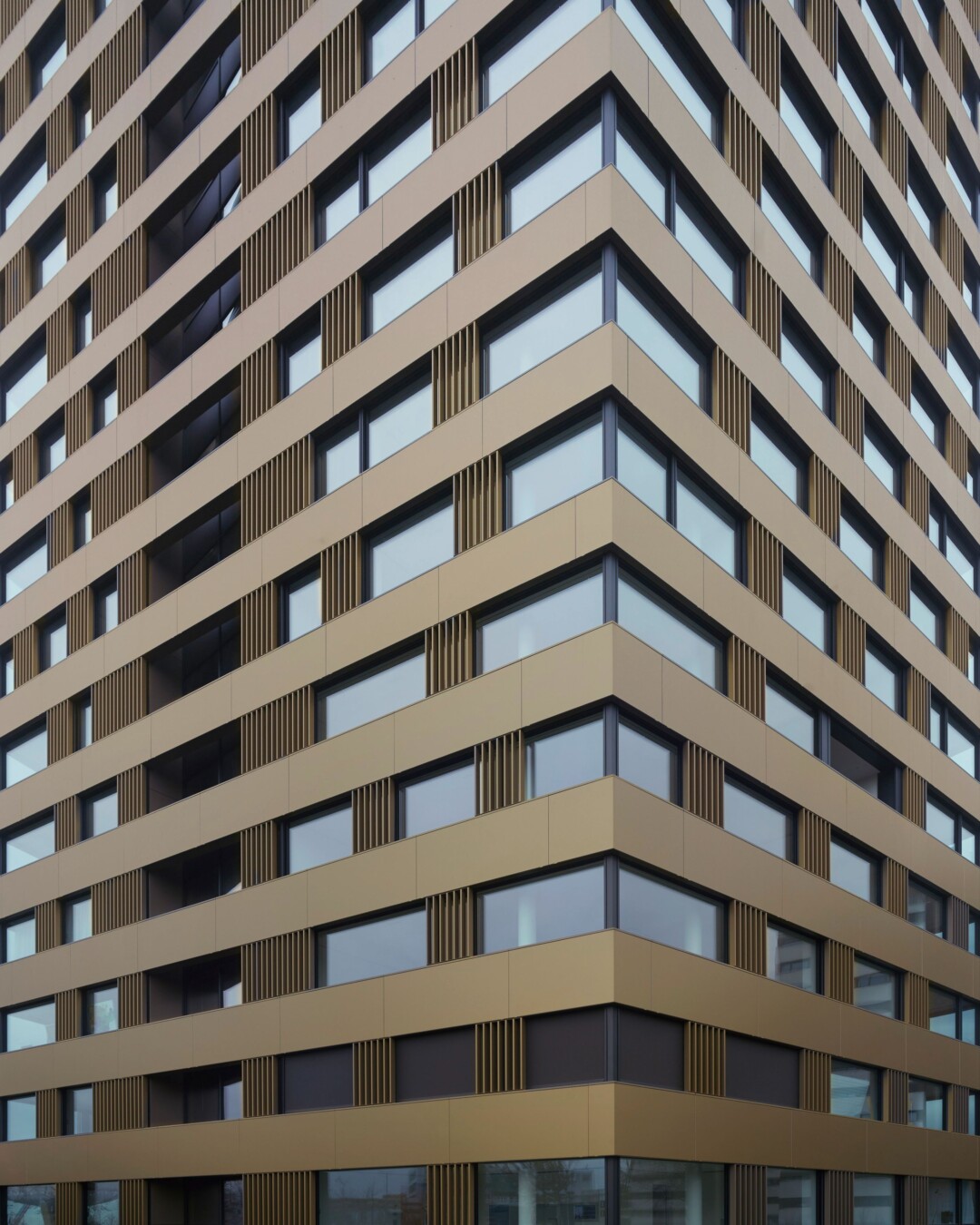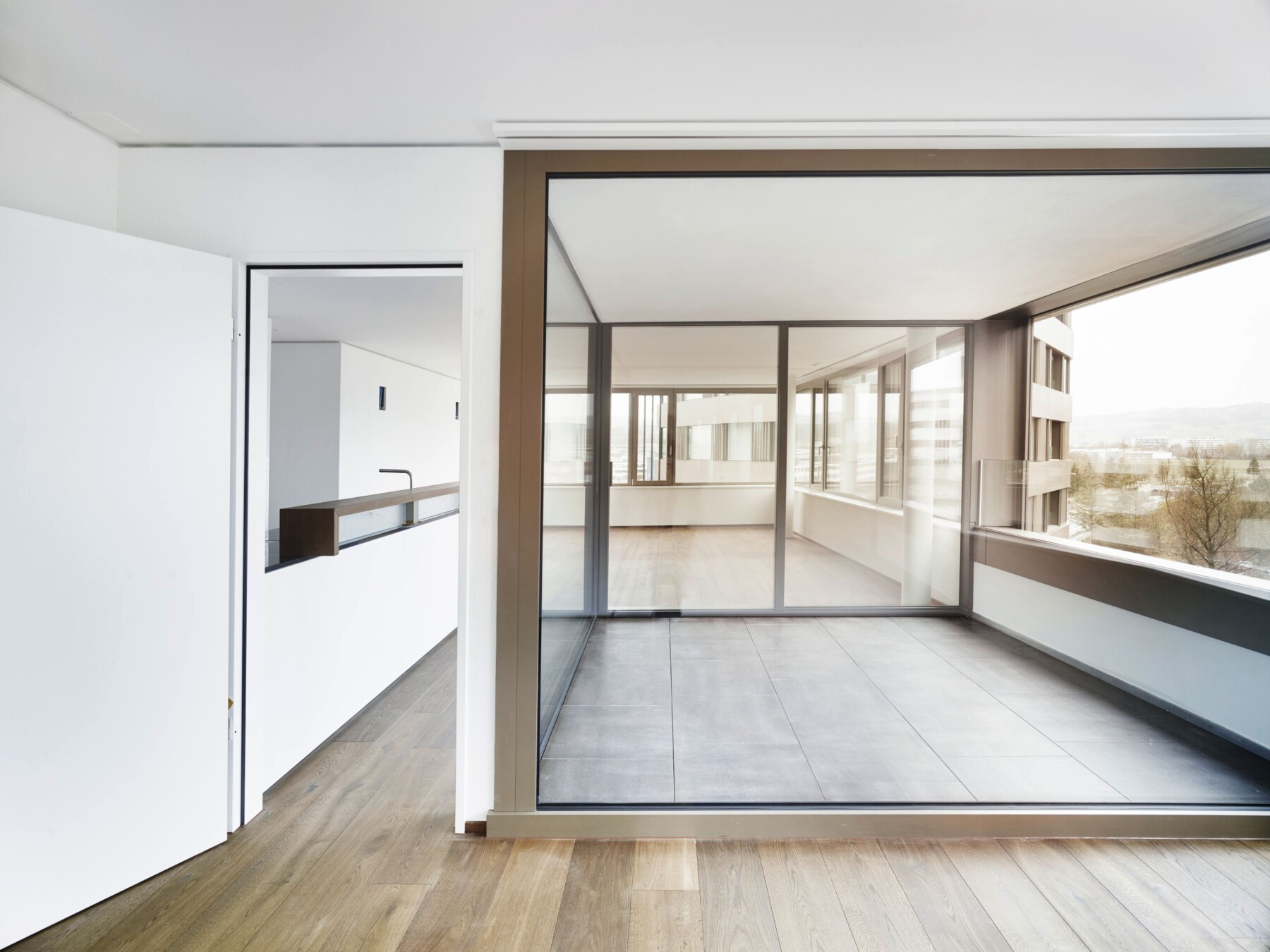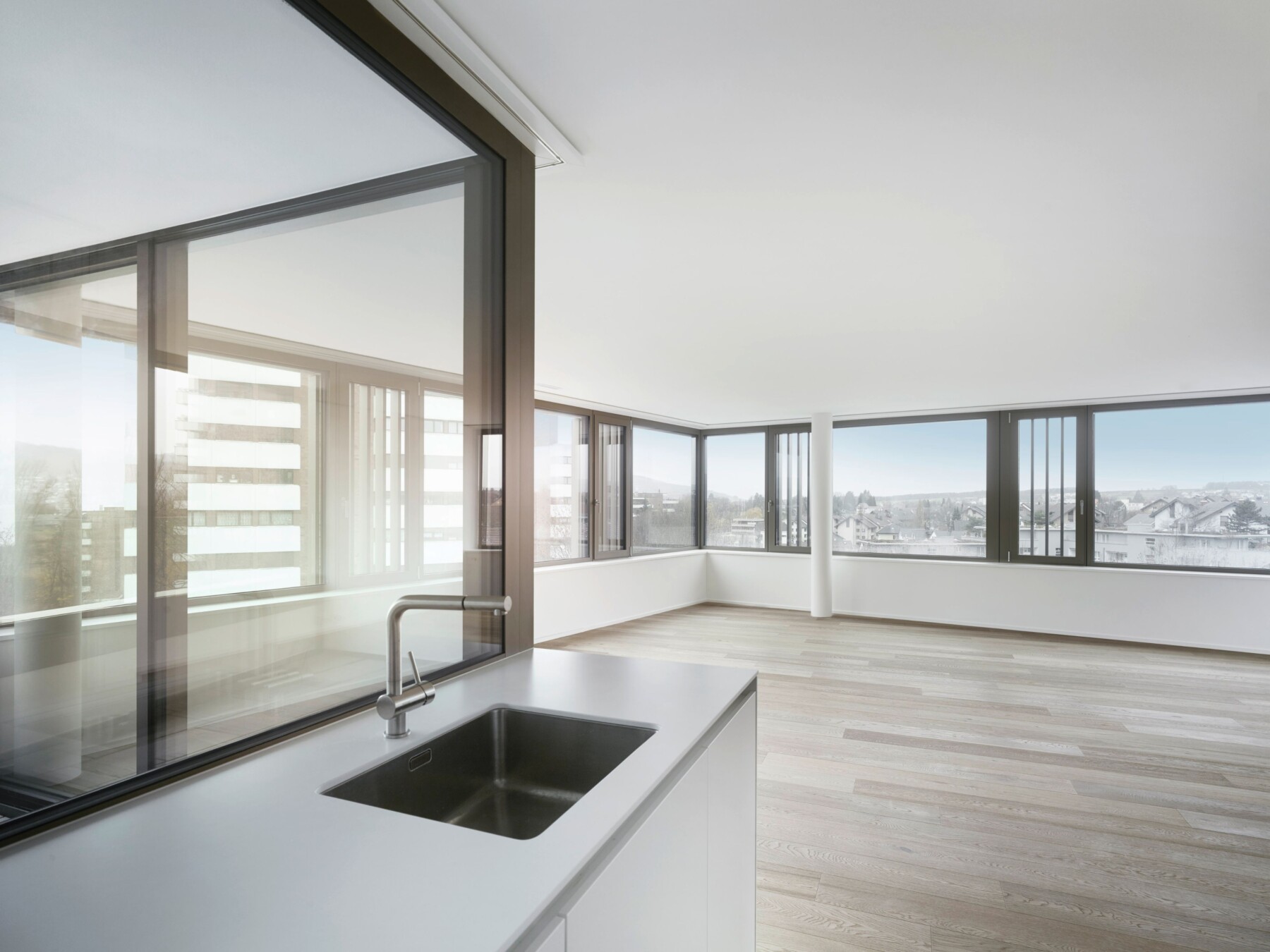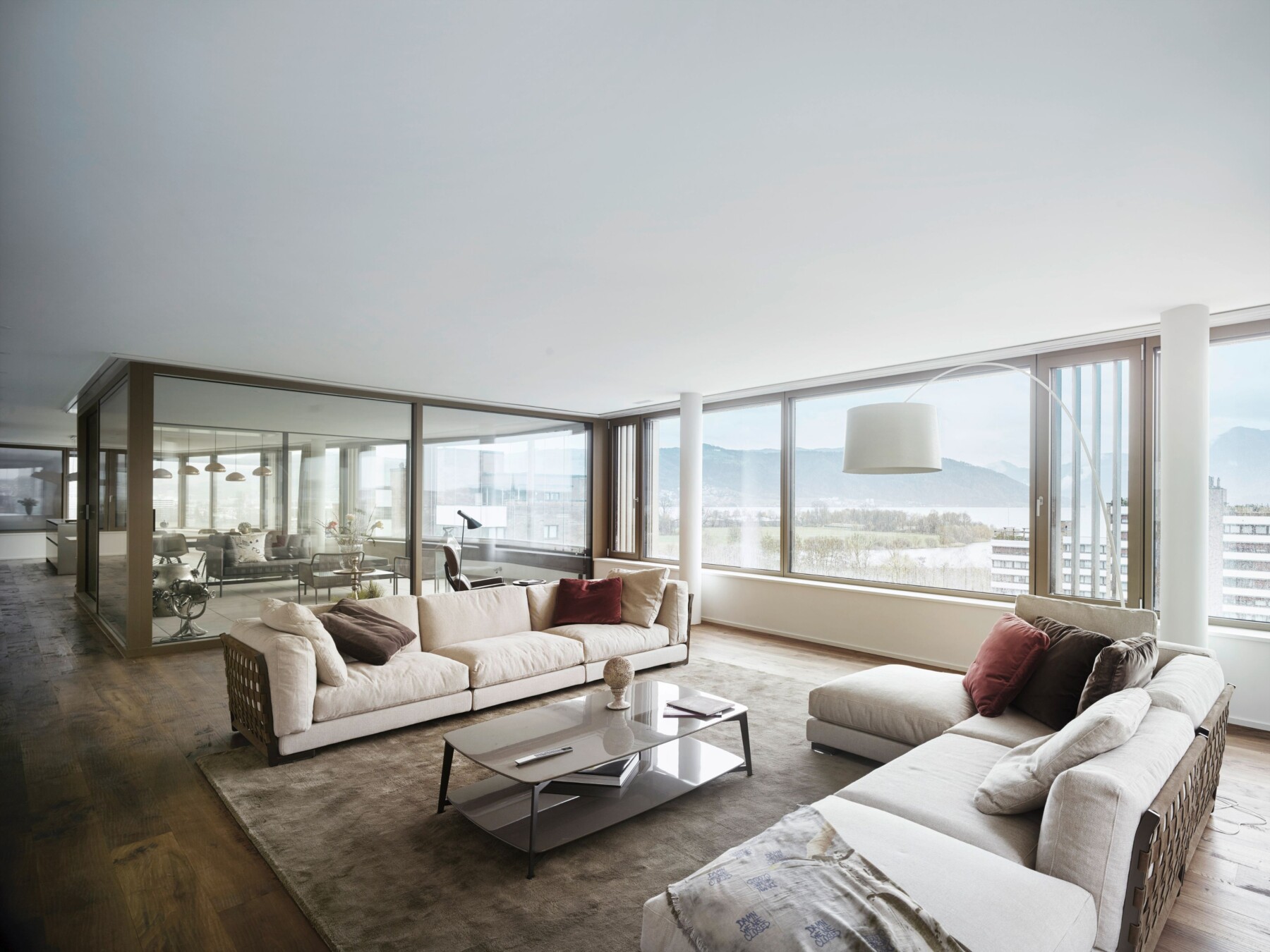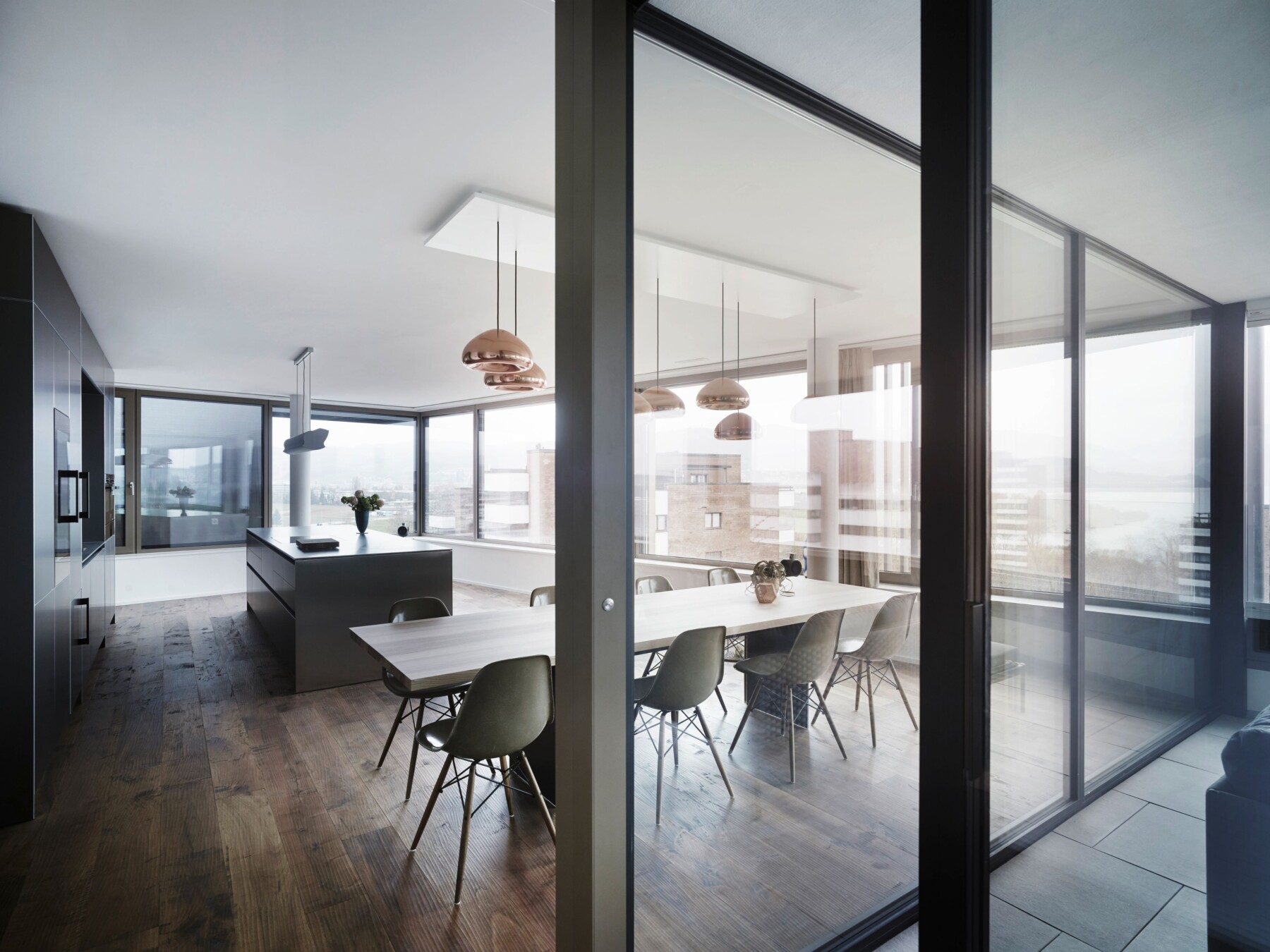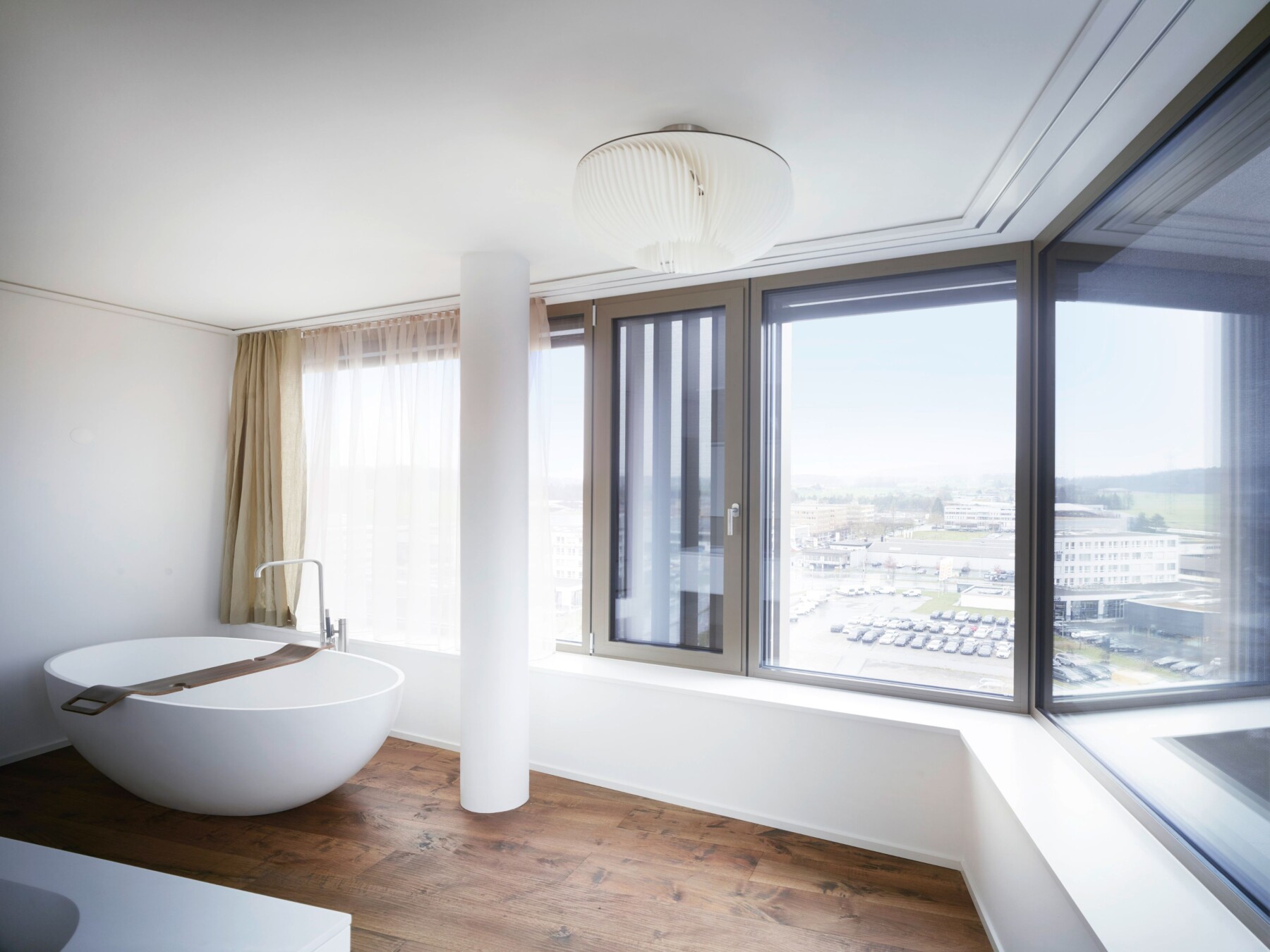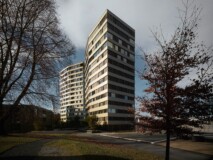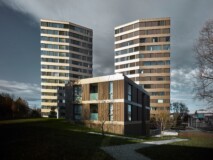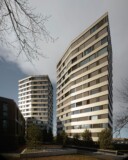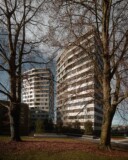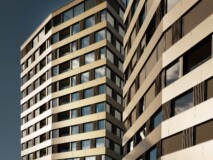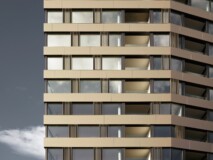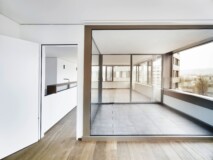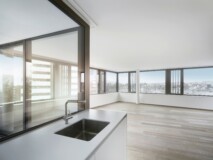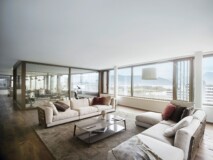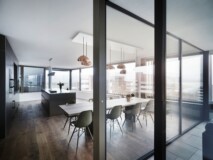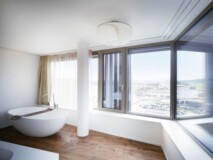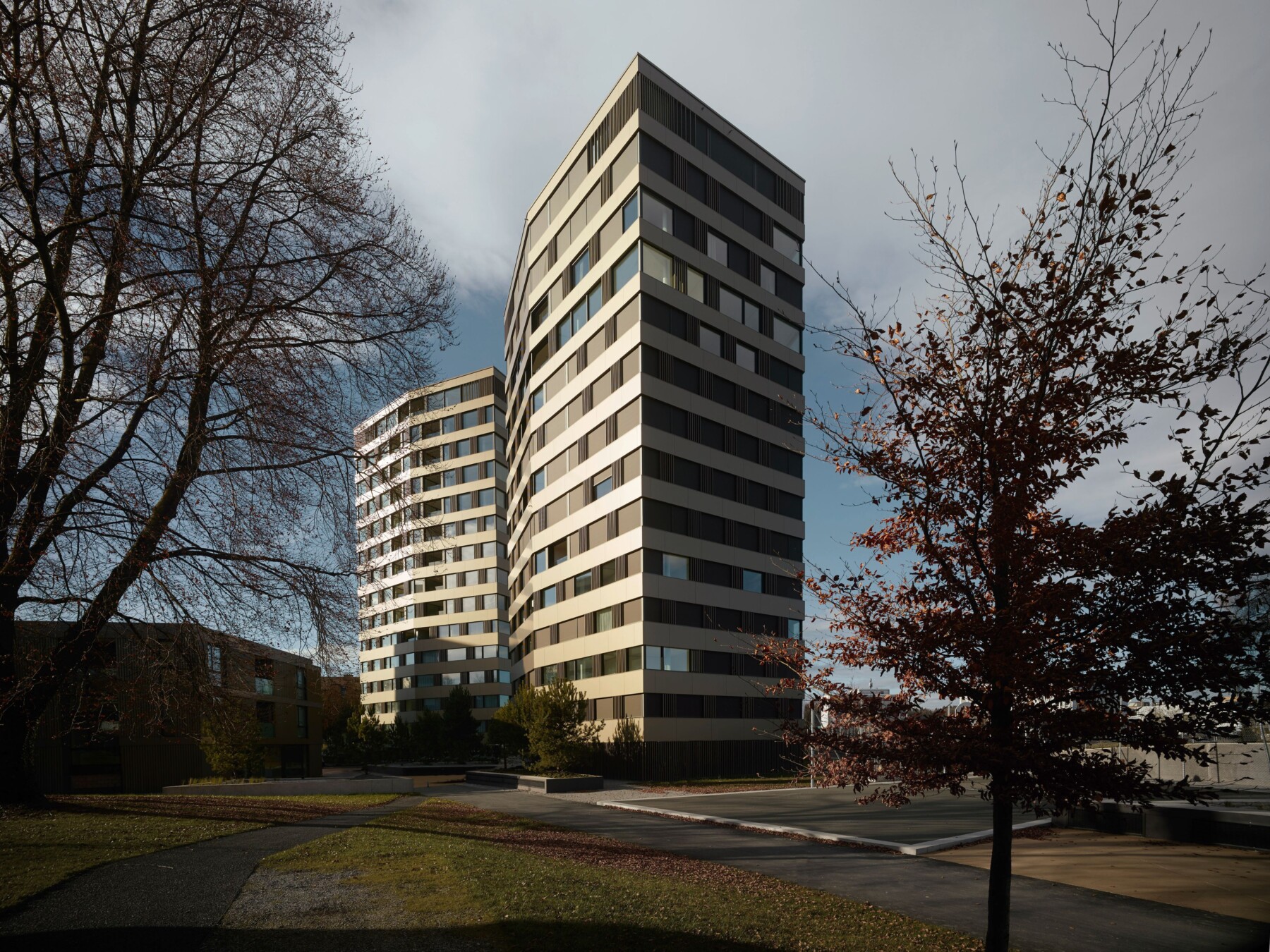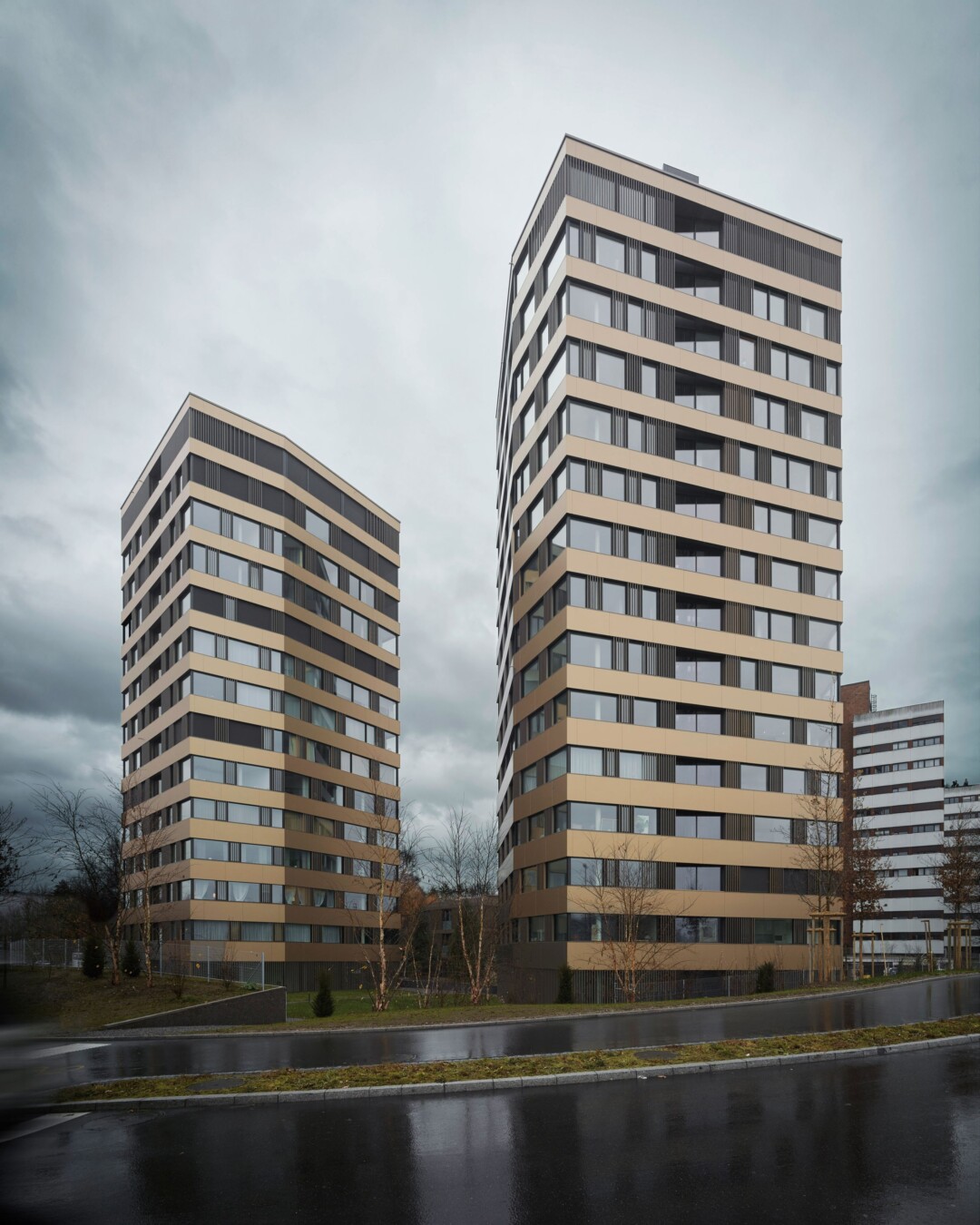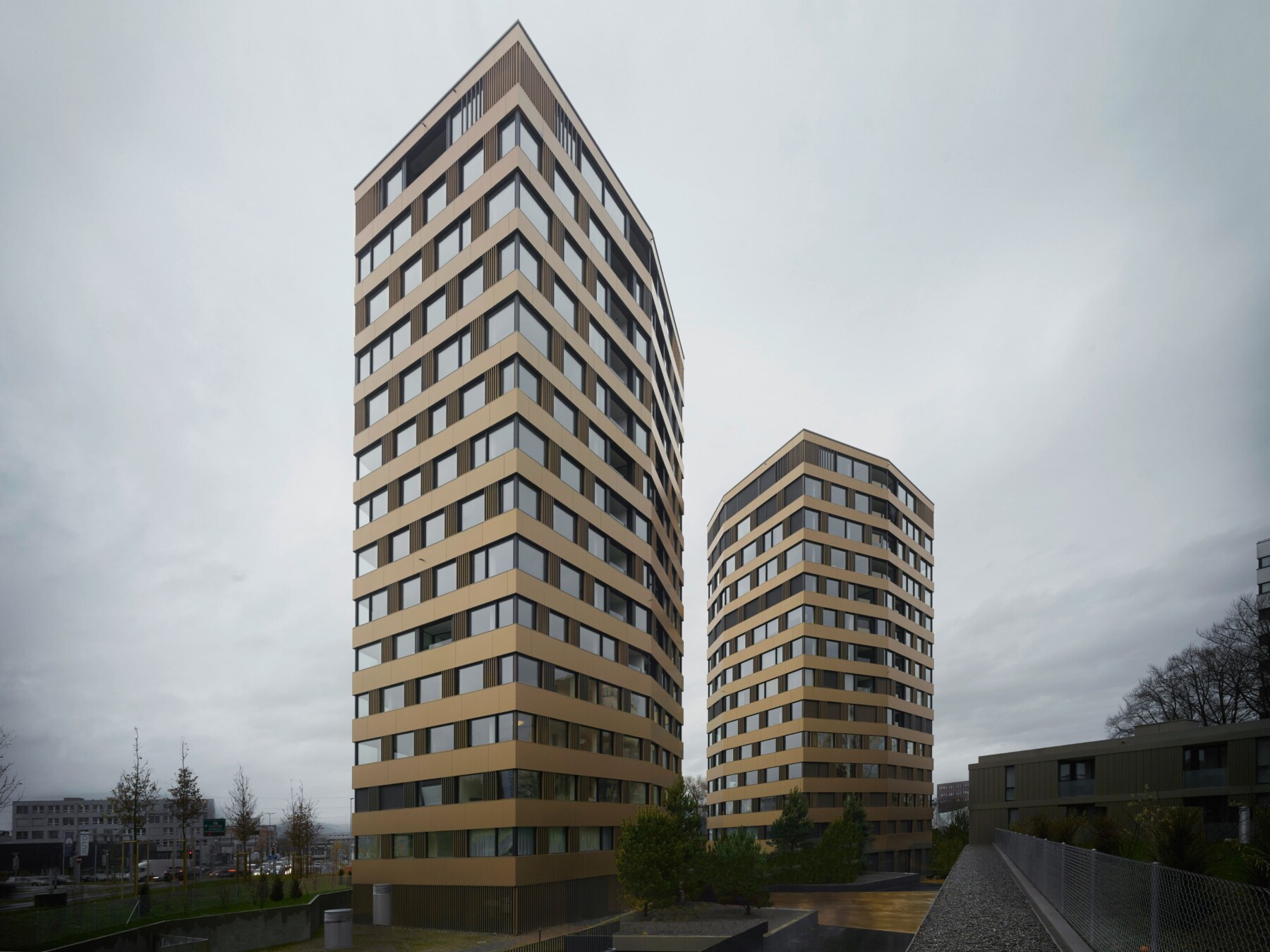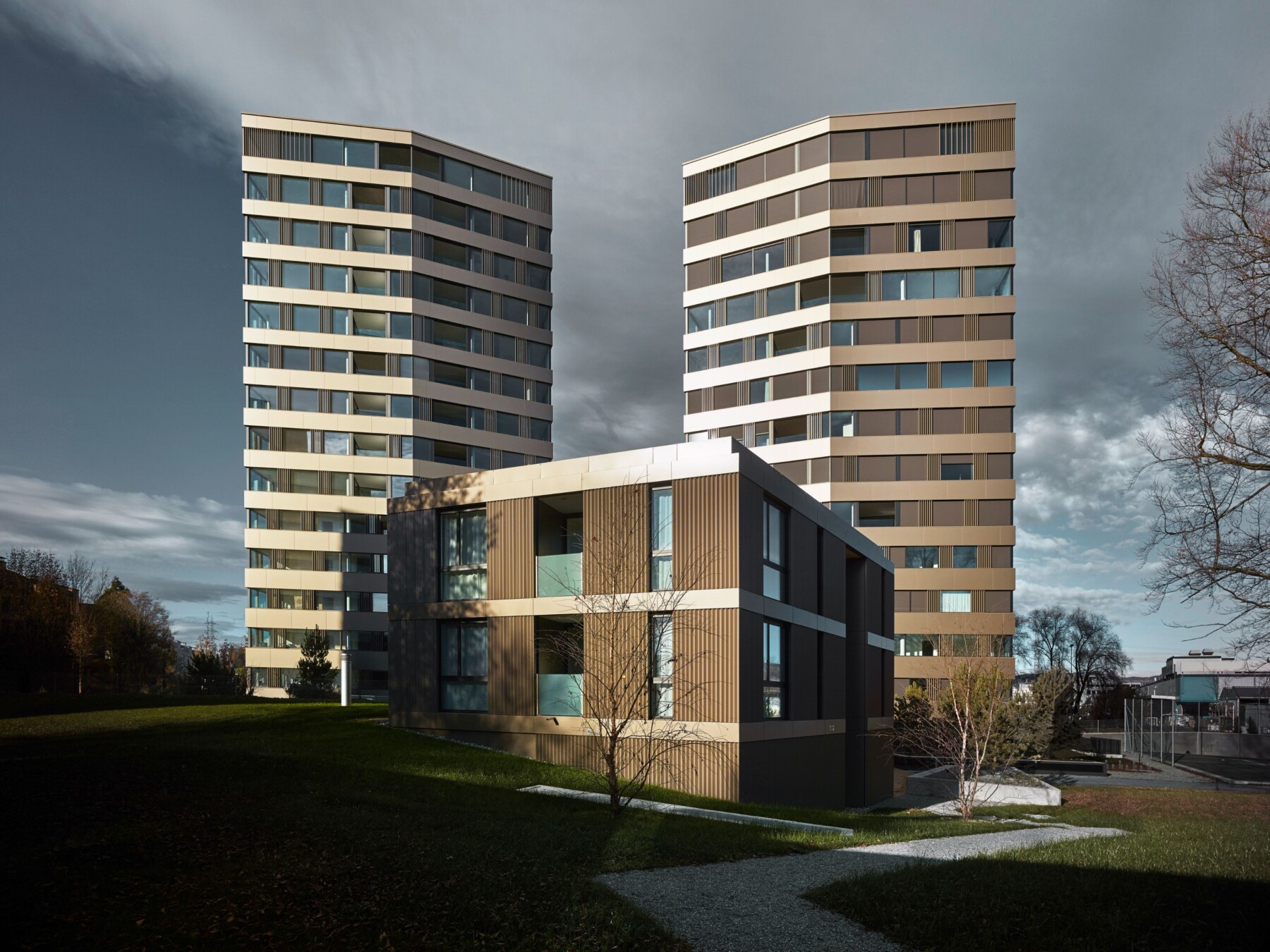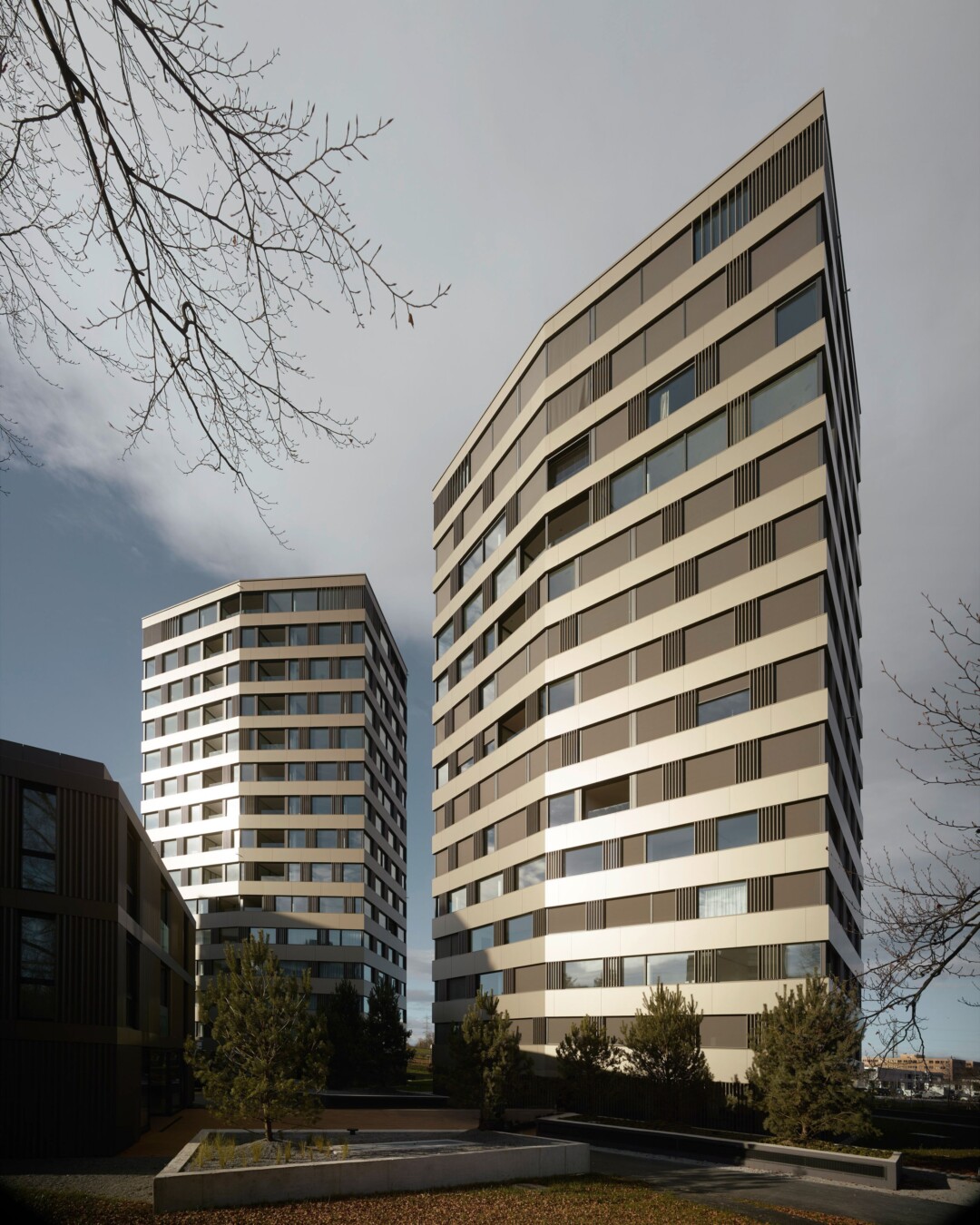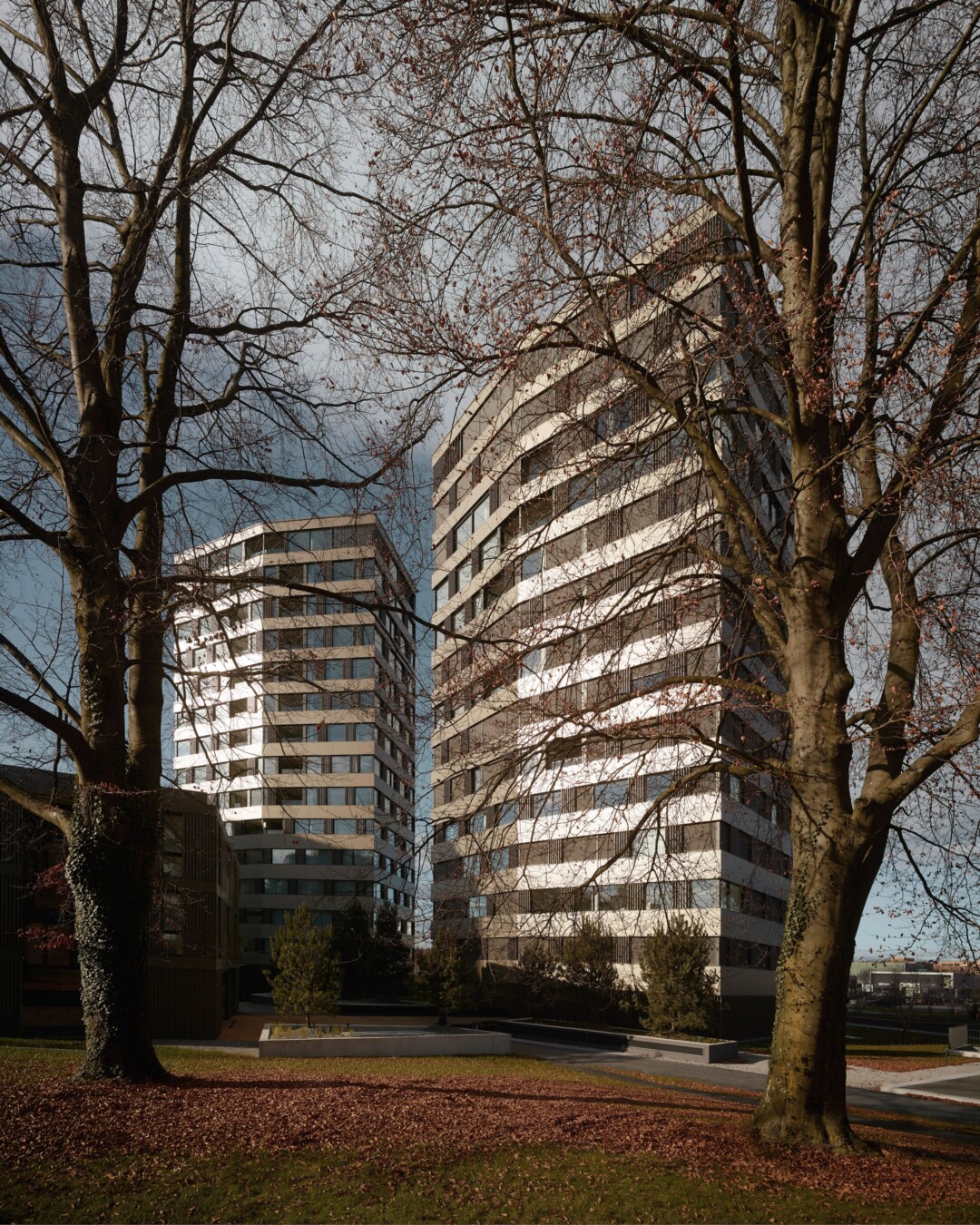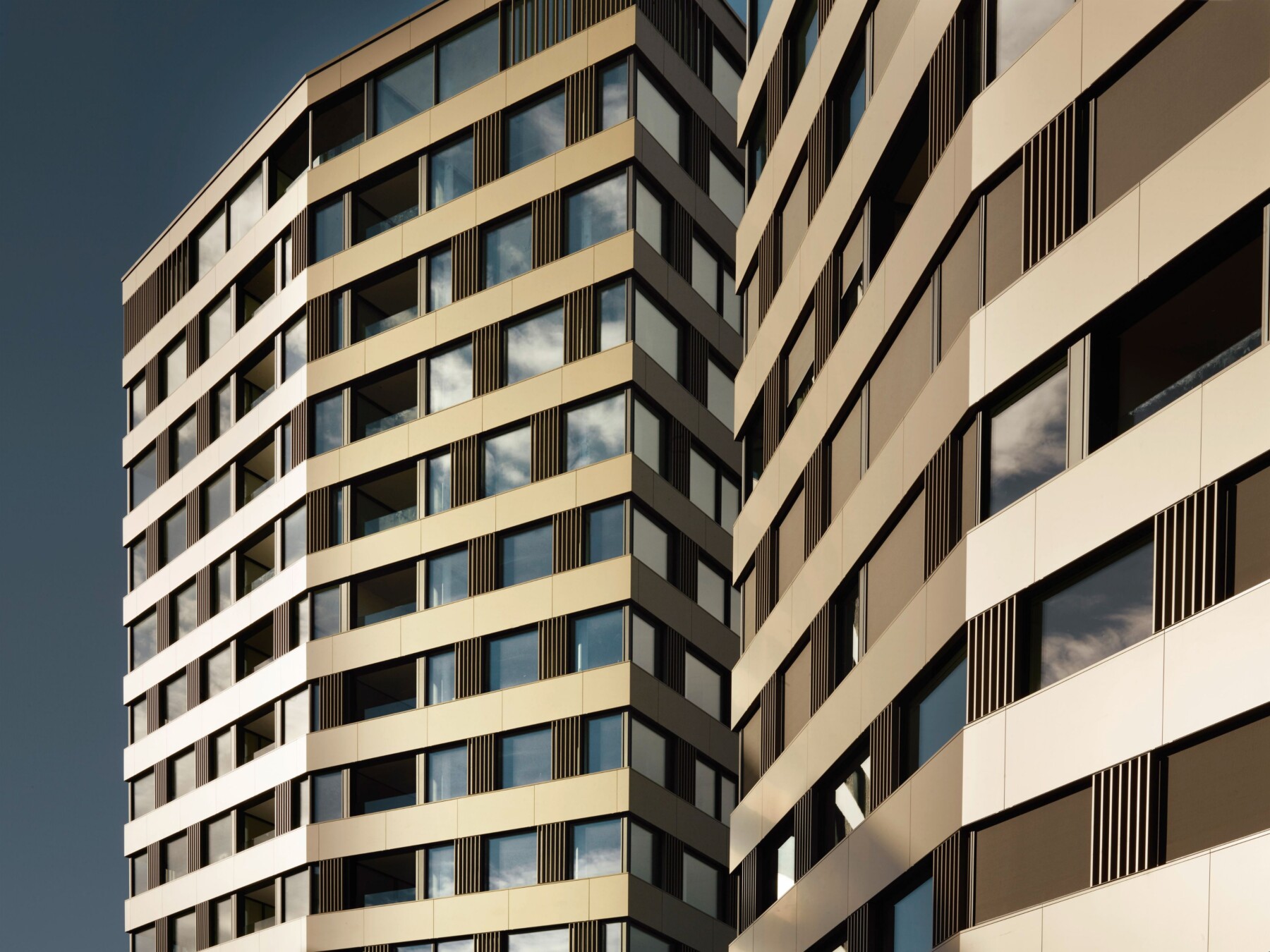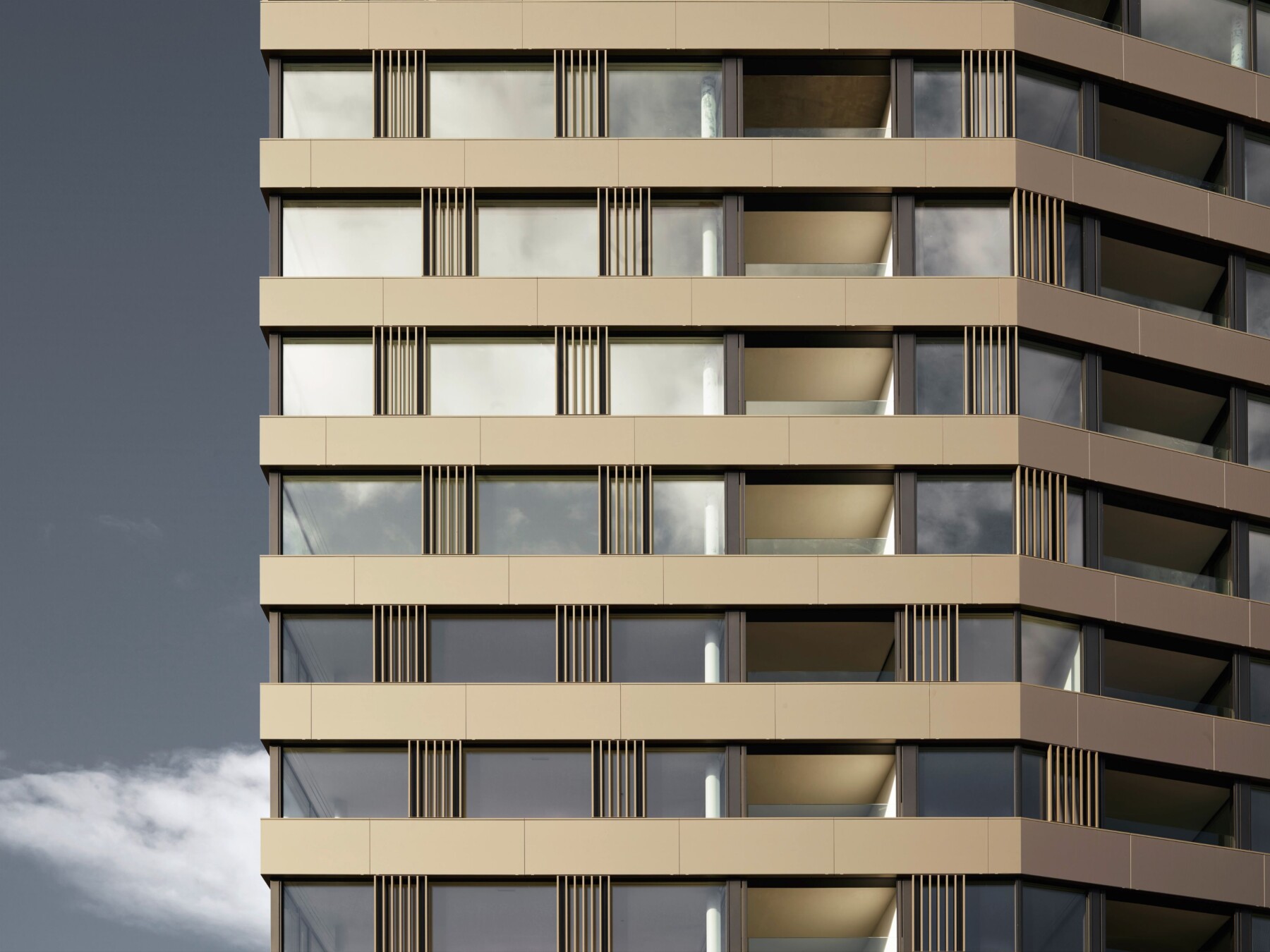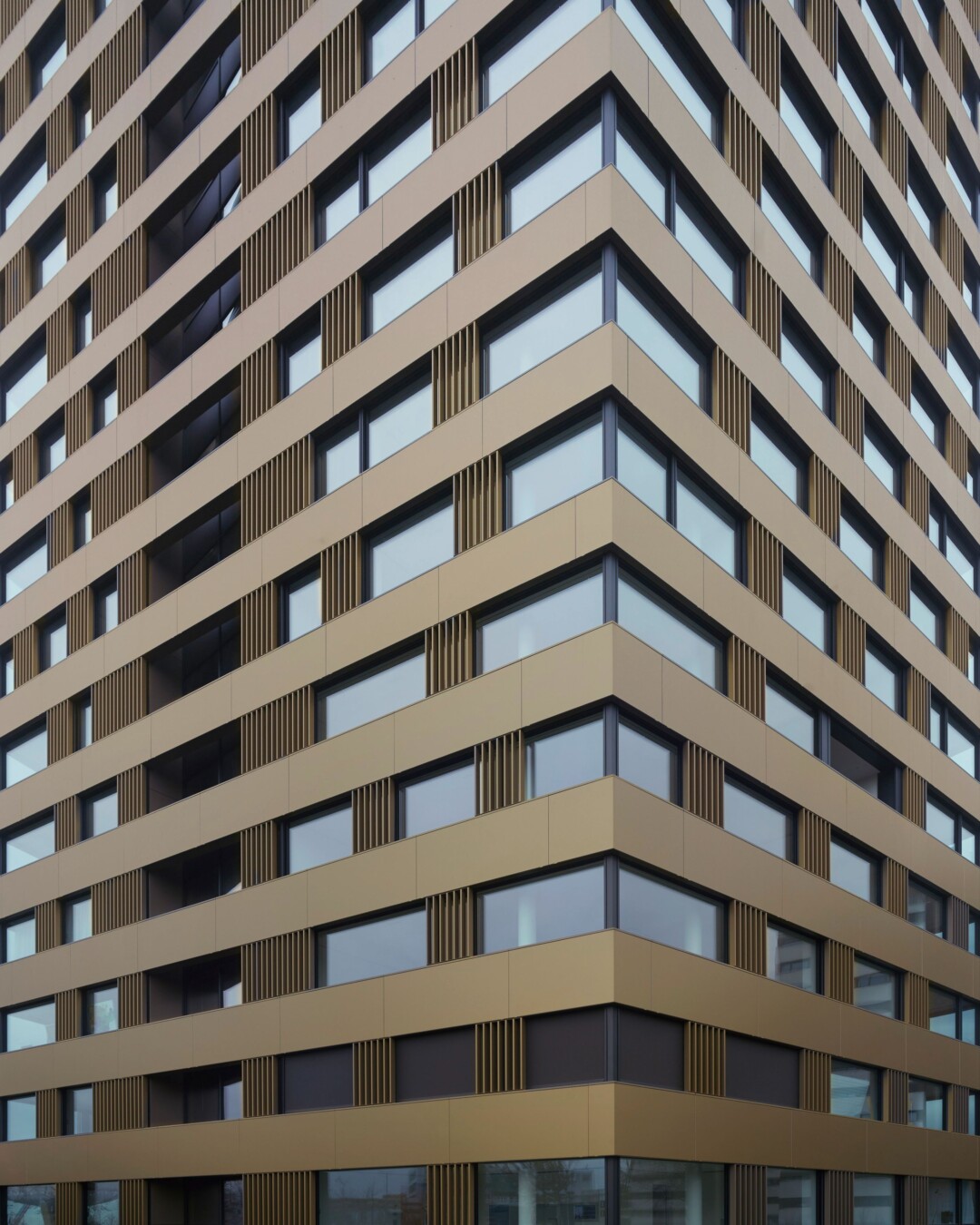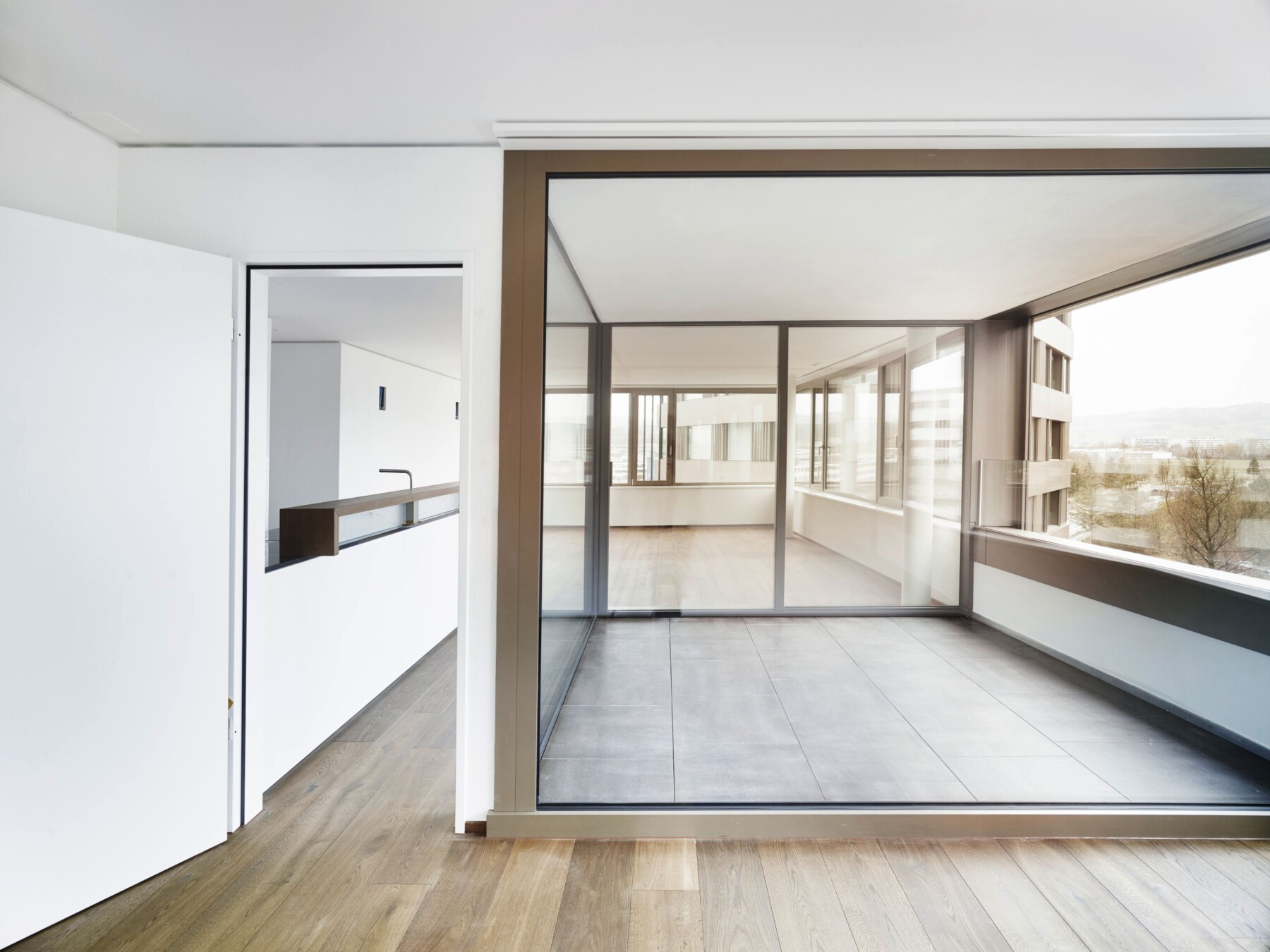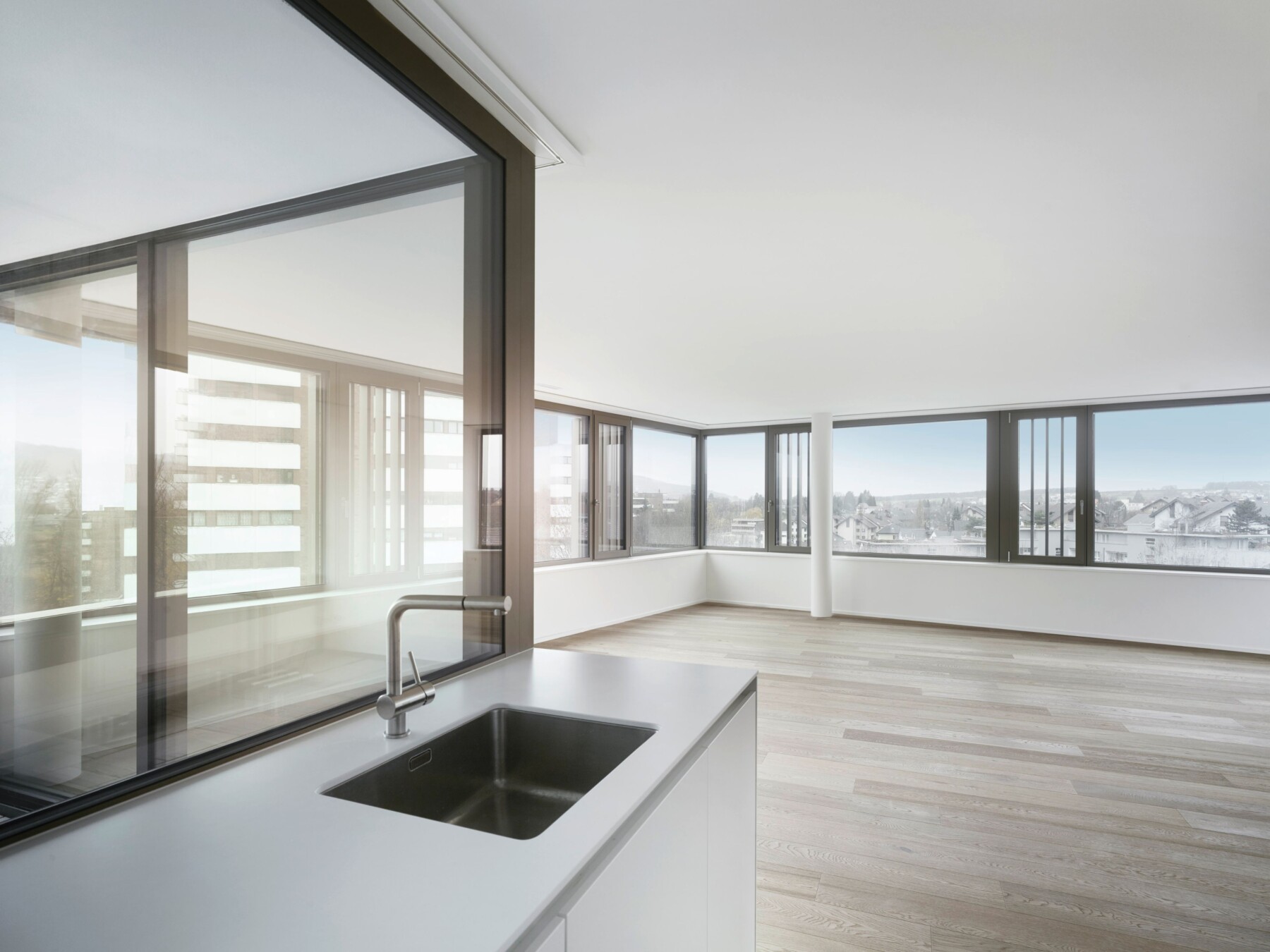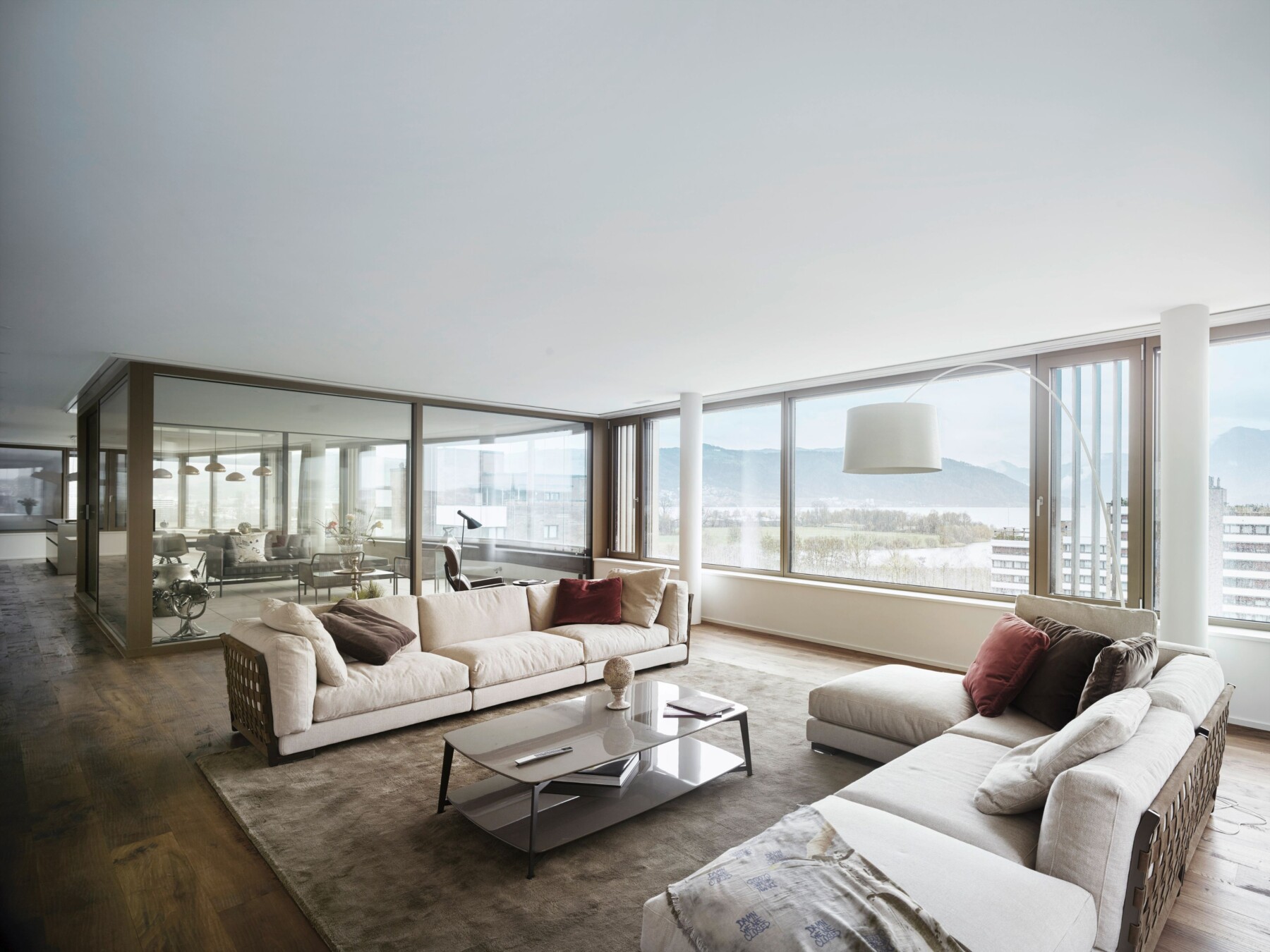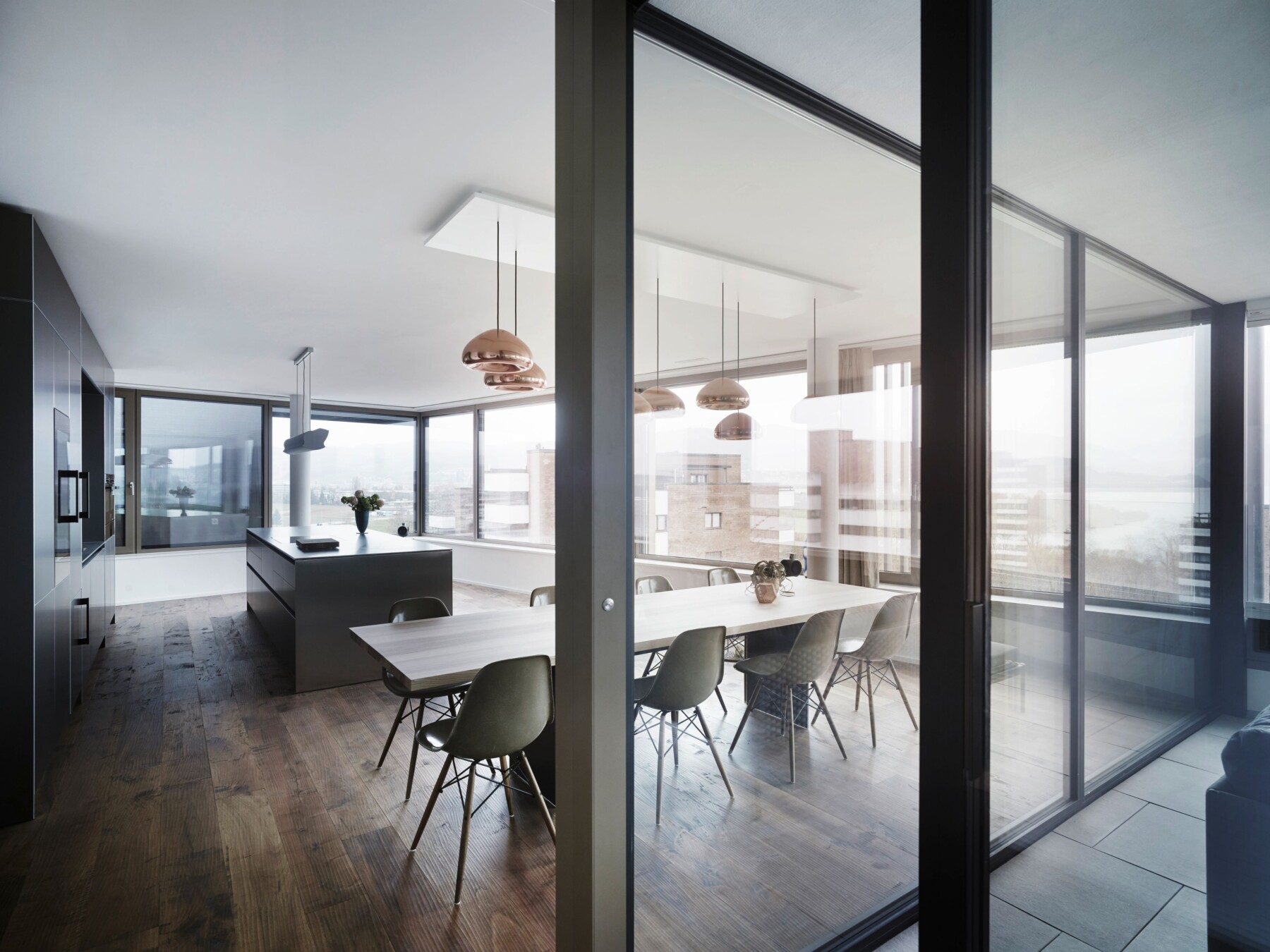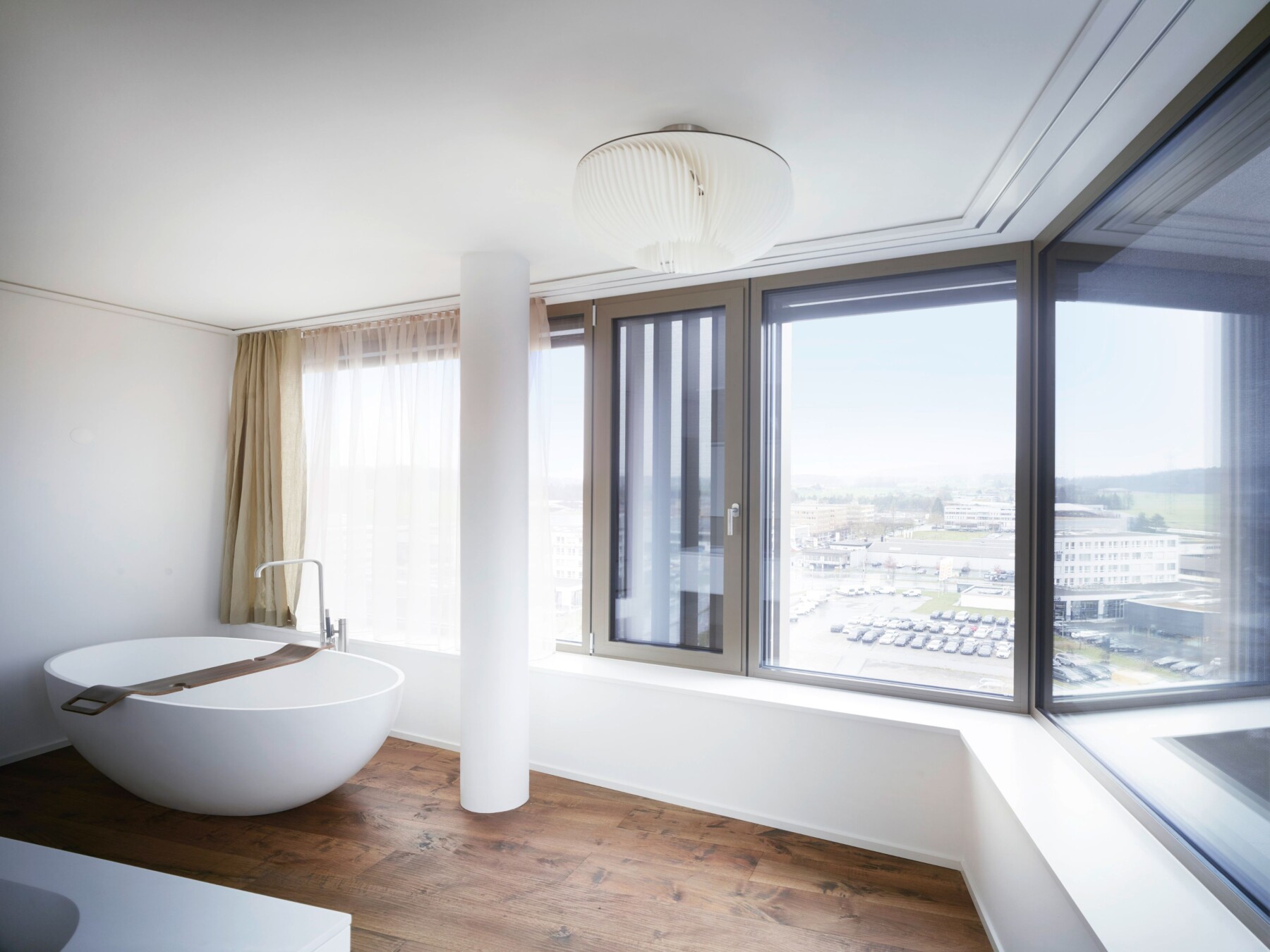 Project information
Like crystals, the façades of the two One-One towers in Cham reflect the different types of light.
air-lux window façade system
Two towers, height 46/49 m, floors 13/14, total façade area 6,200 m2, glass/Alucobond, 58 air-lux sliding wings. The complete façade was executed by Krapf AG.
air-lux can be combined with system profiles and, due to its 100% impermeability, is designed for high-rise construction. The patented inflatable seal and the static resistance against high wind loads guarantee maximum impermeability in driving rain.
Architecture firm
CSL Partner Architekten, Zug
Photographer
Valentin Jeck, Stäfa
---