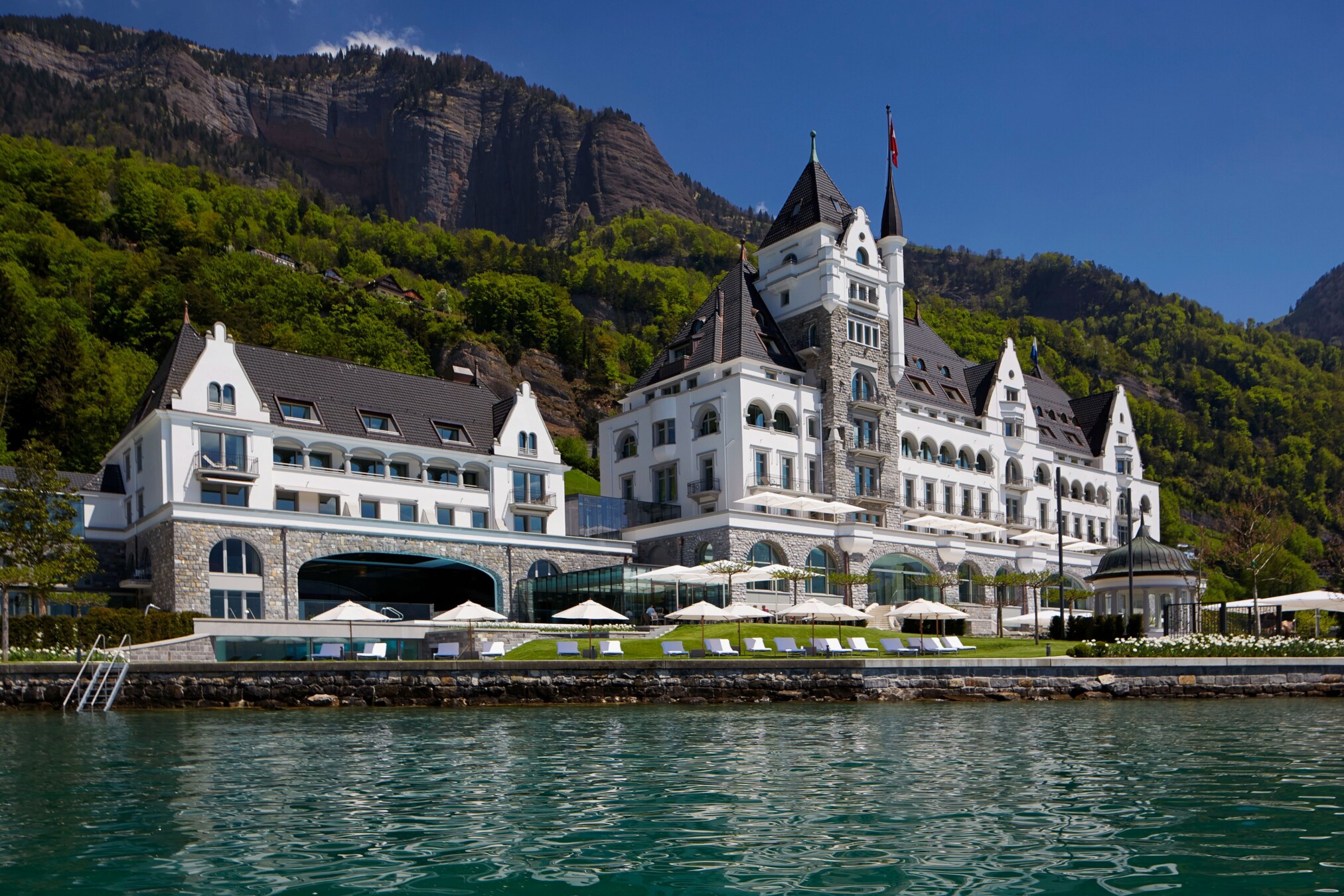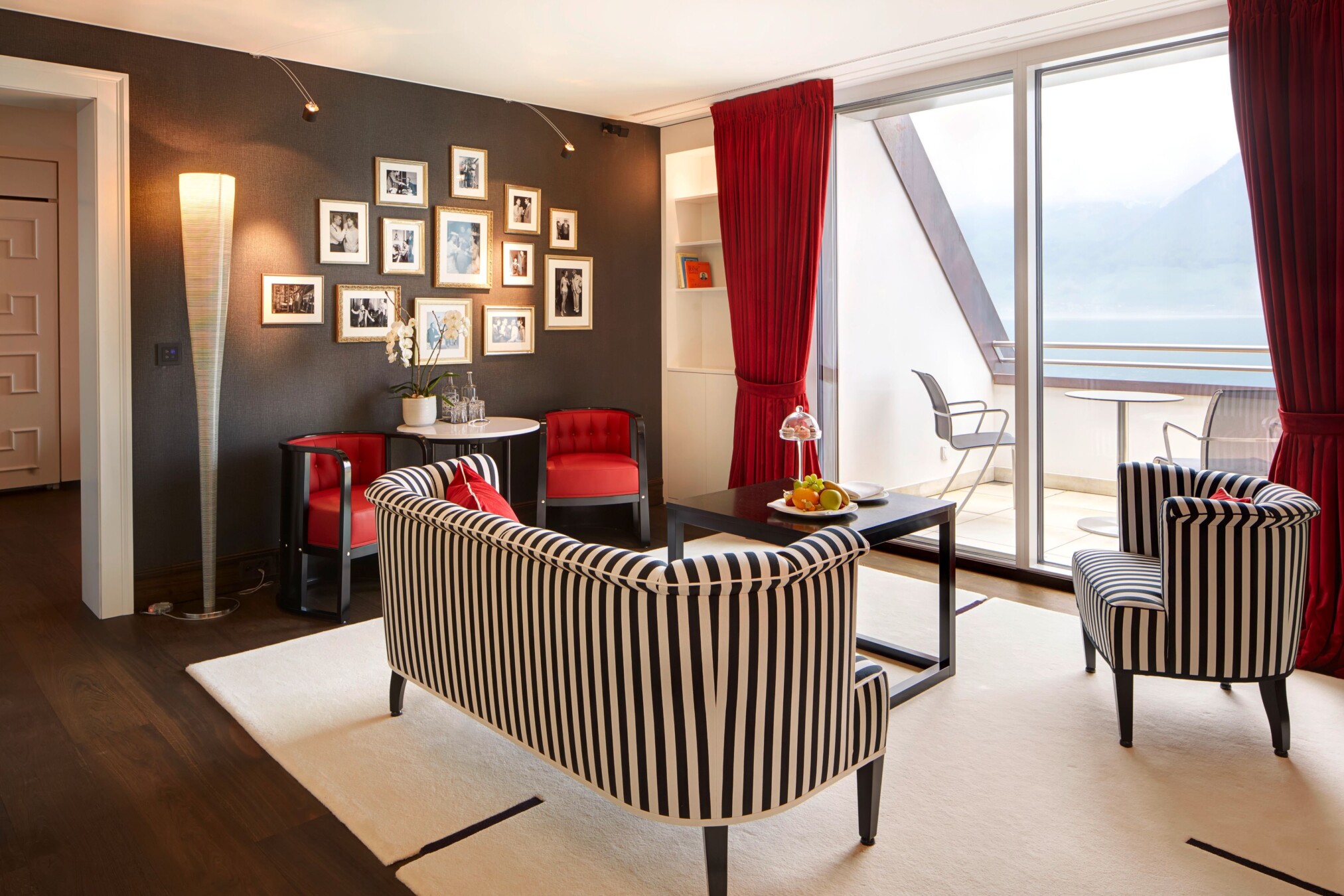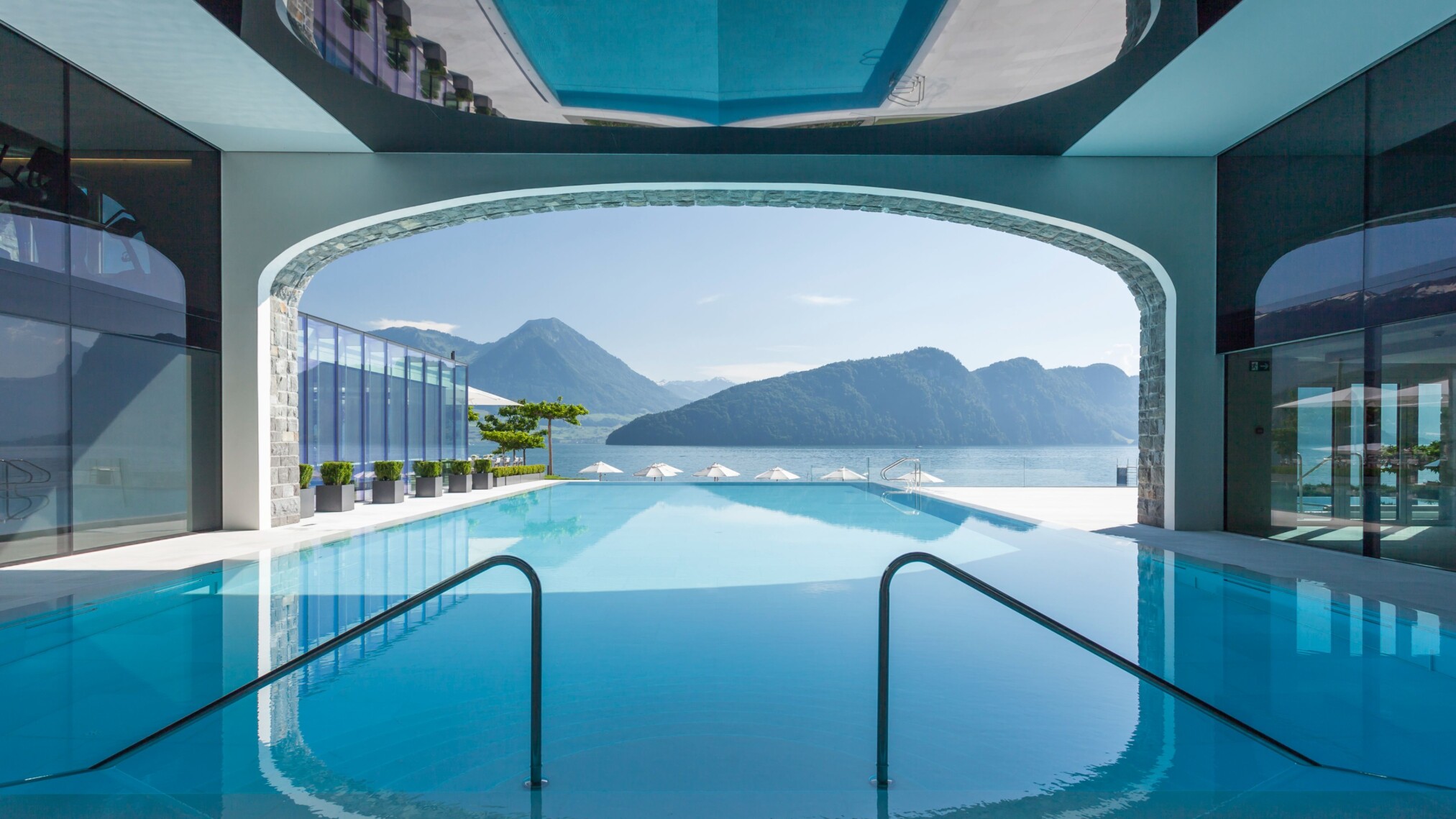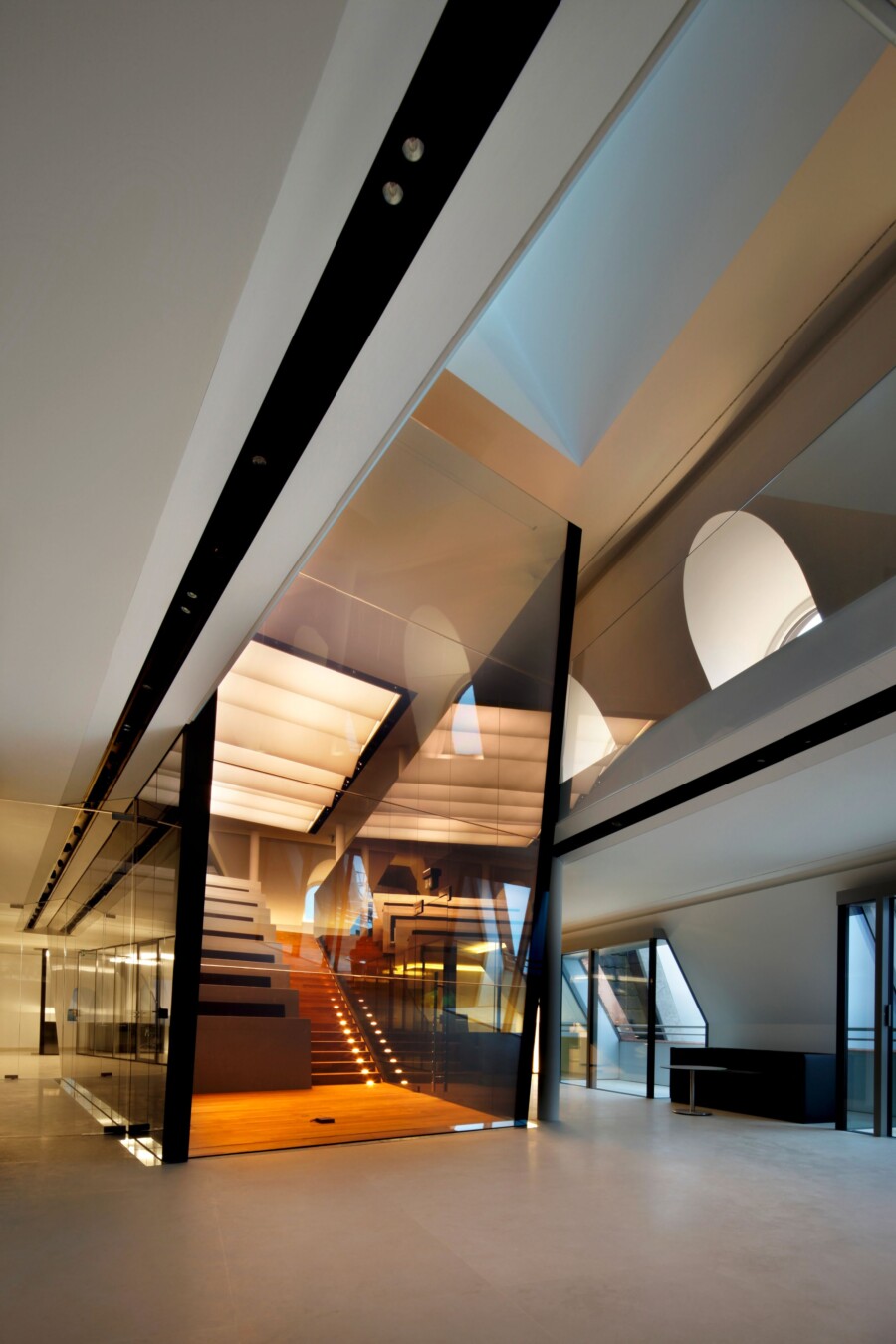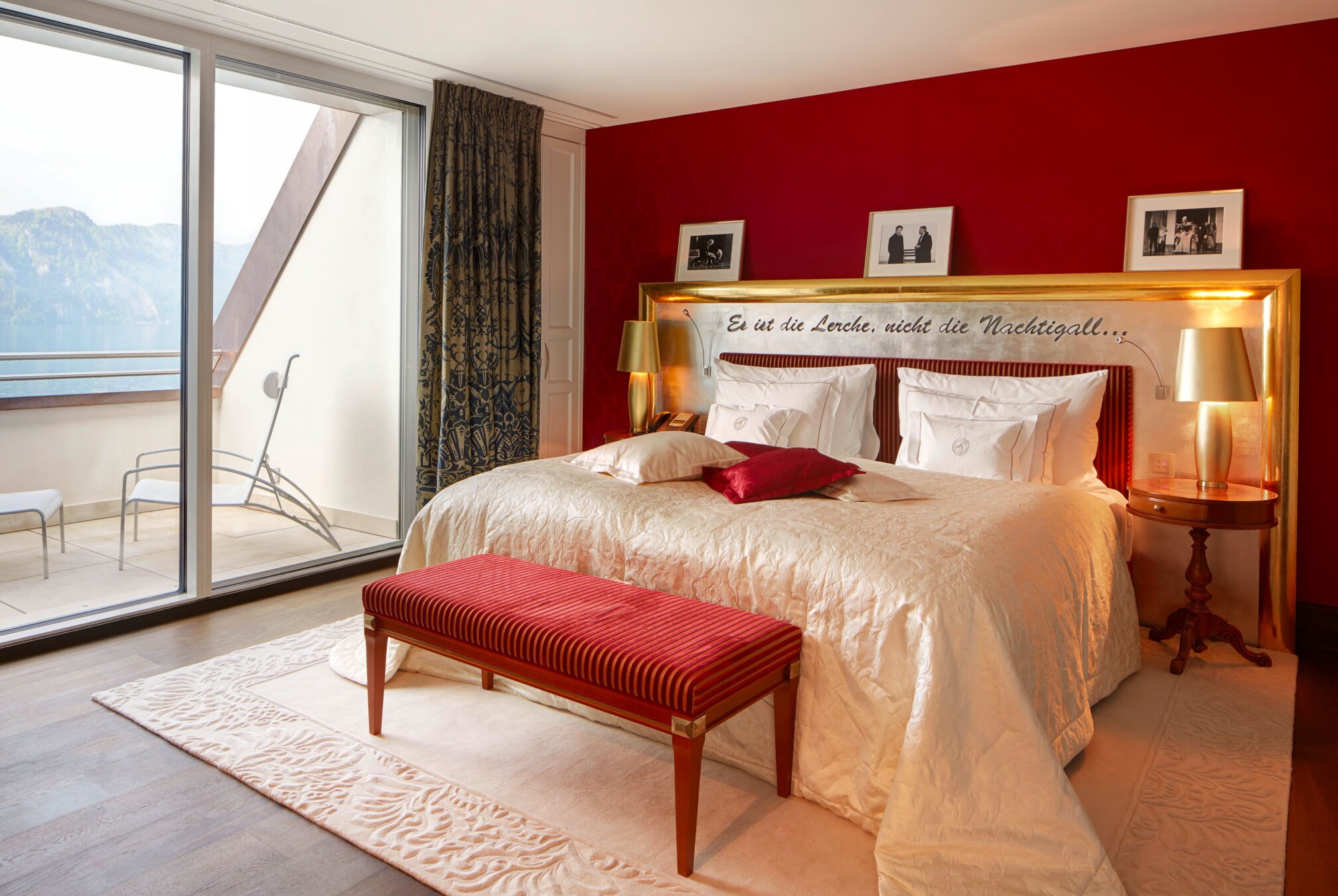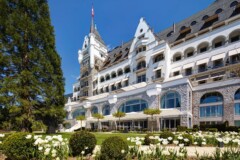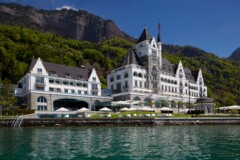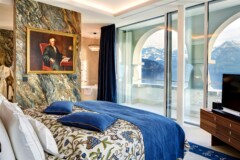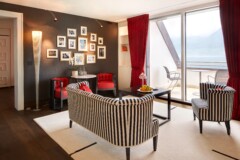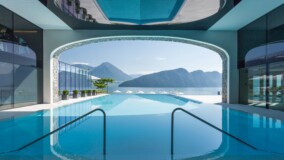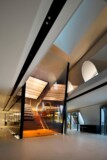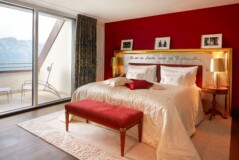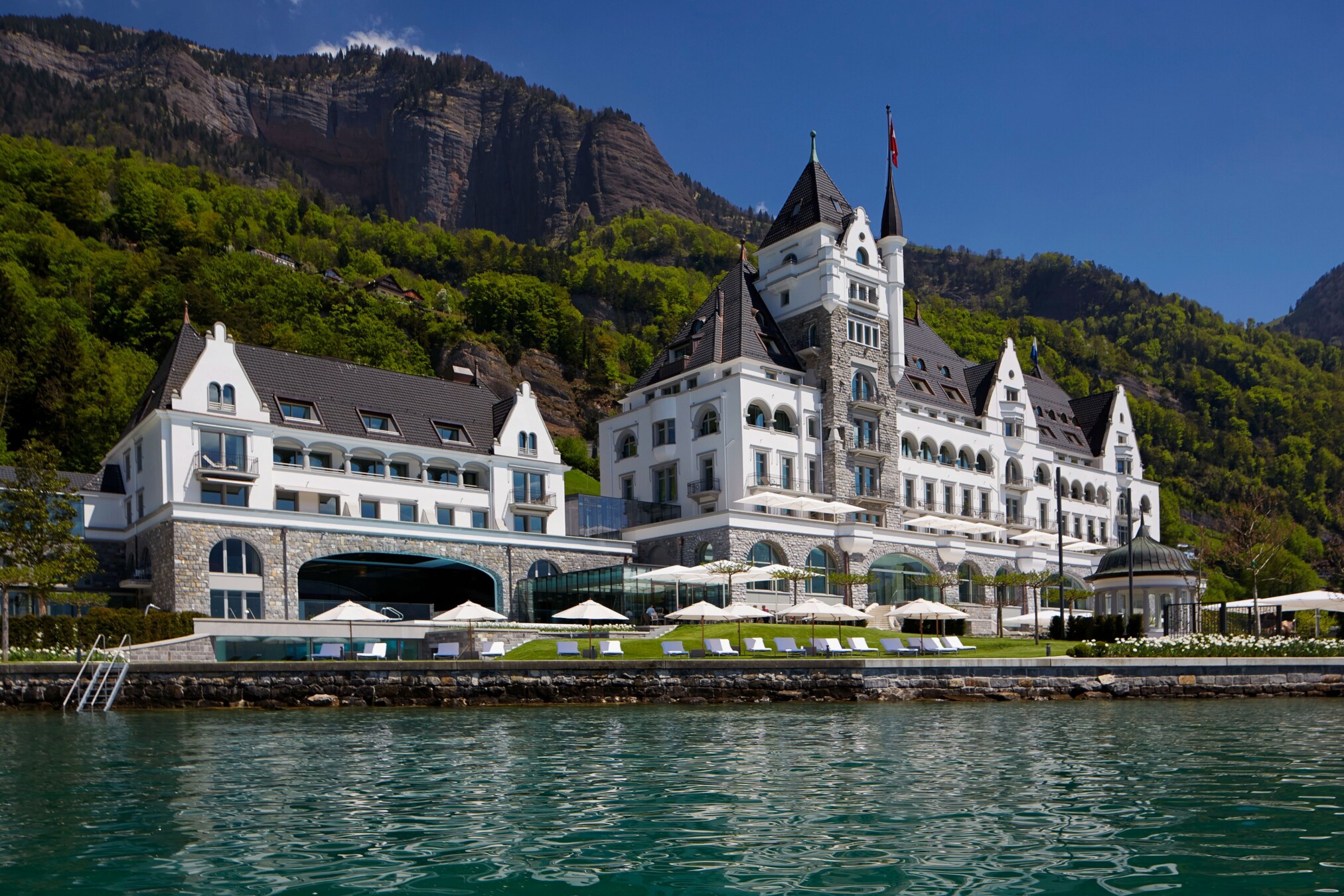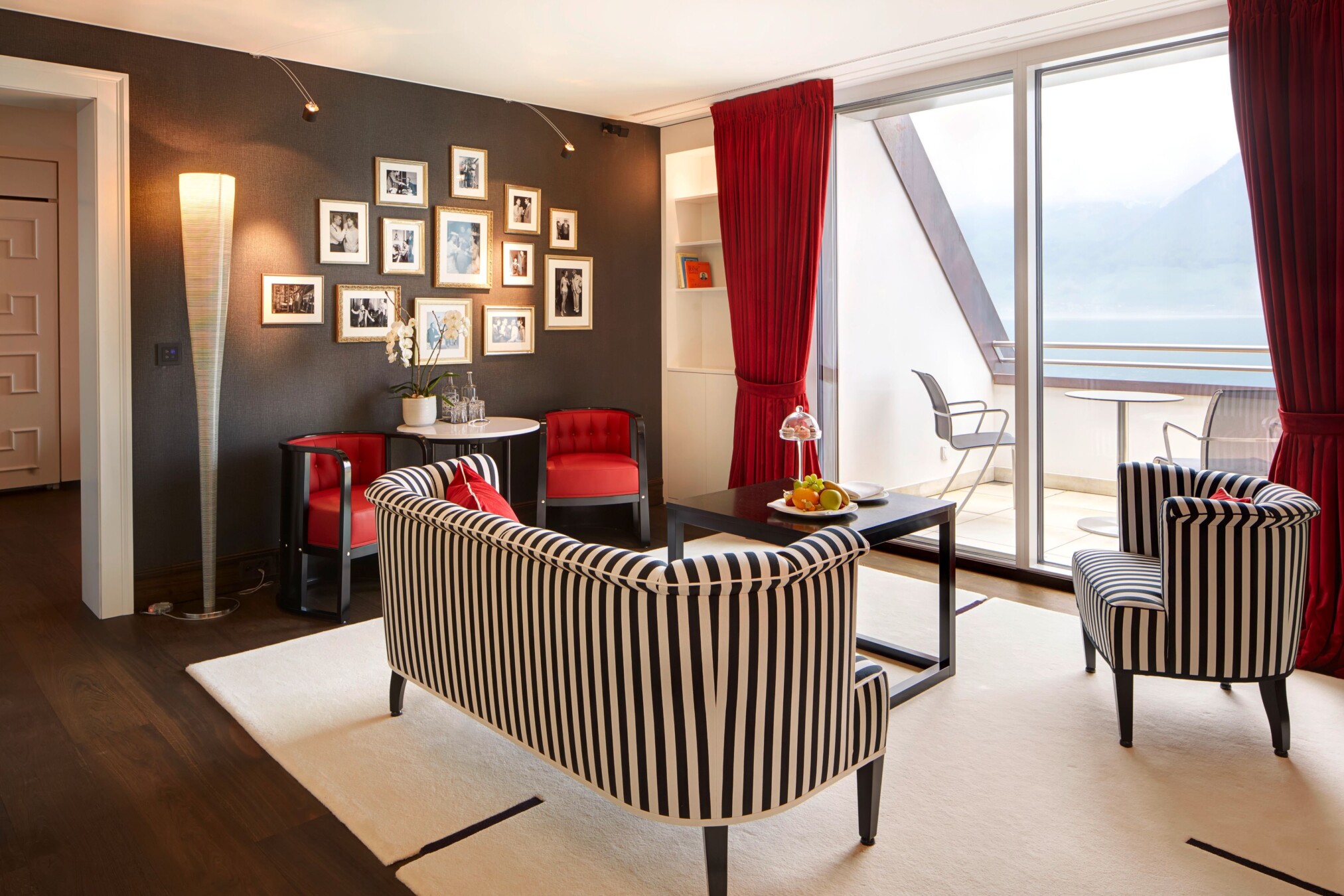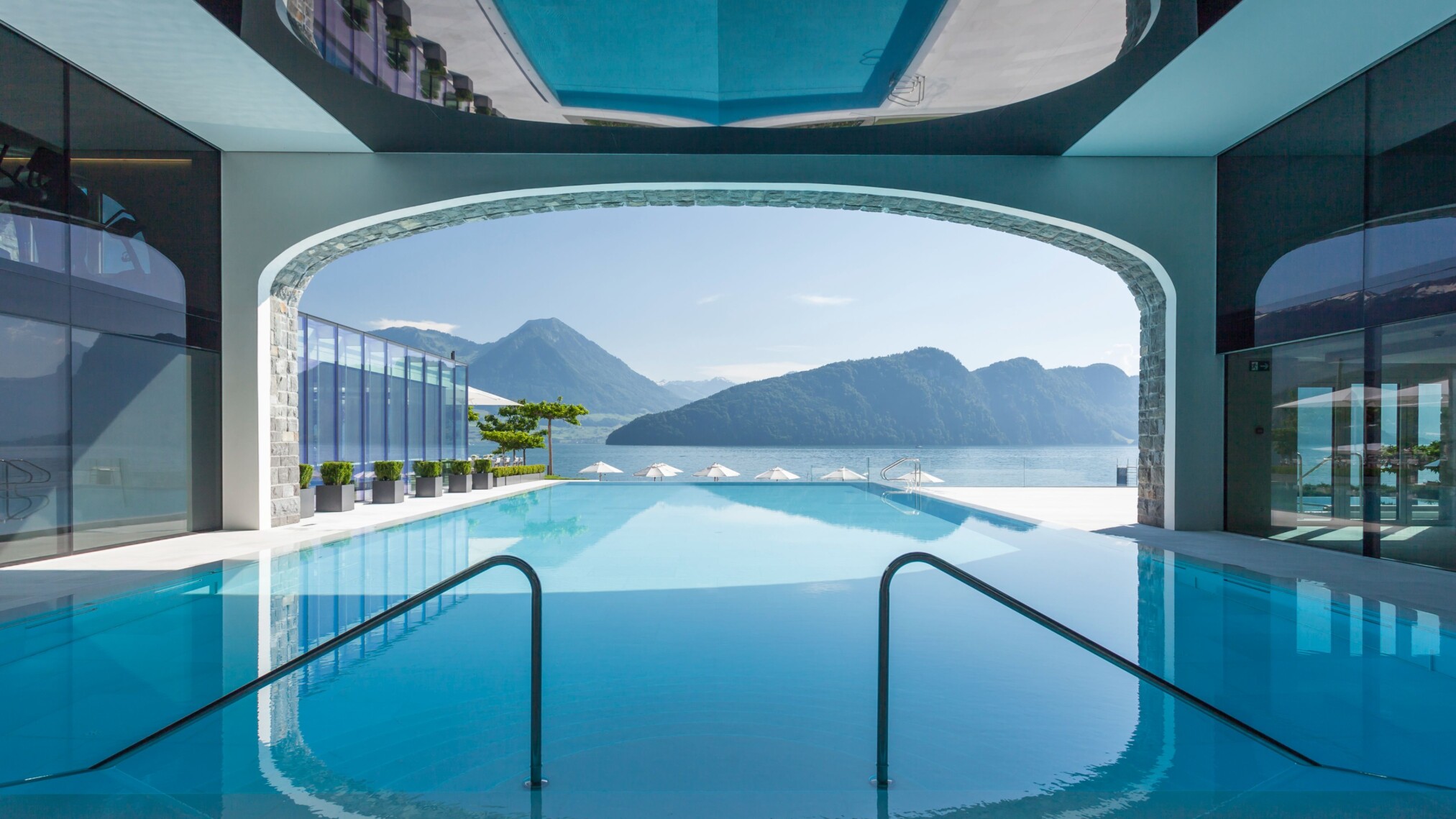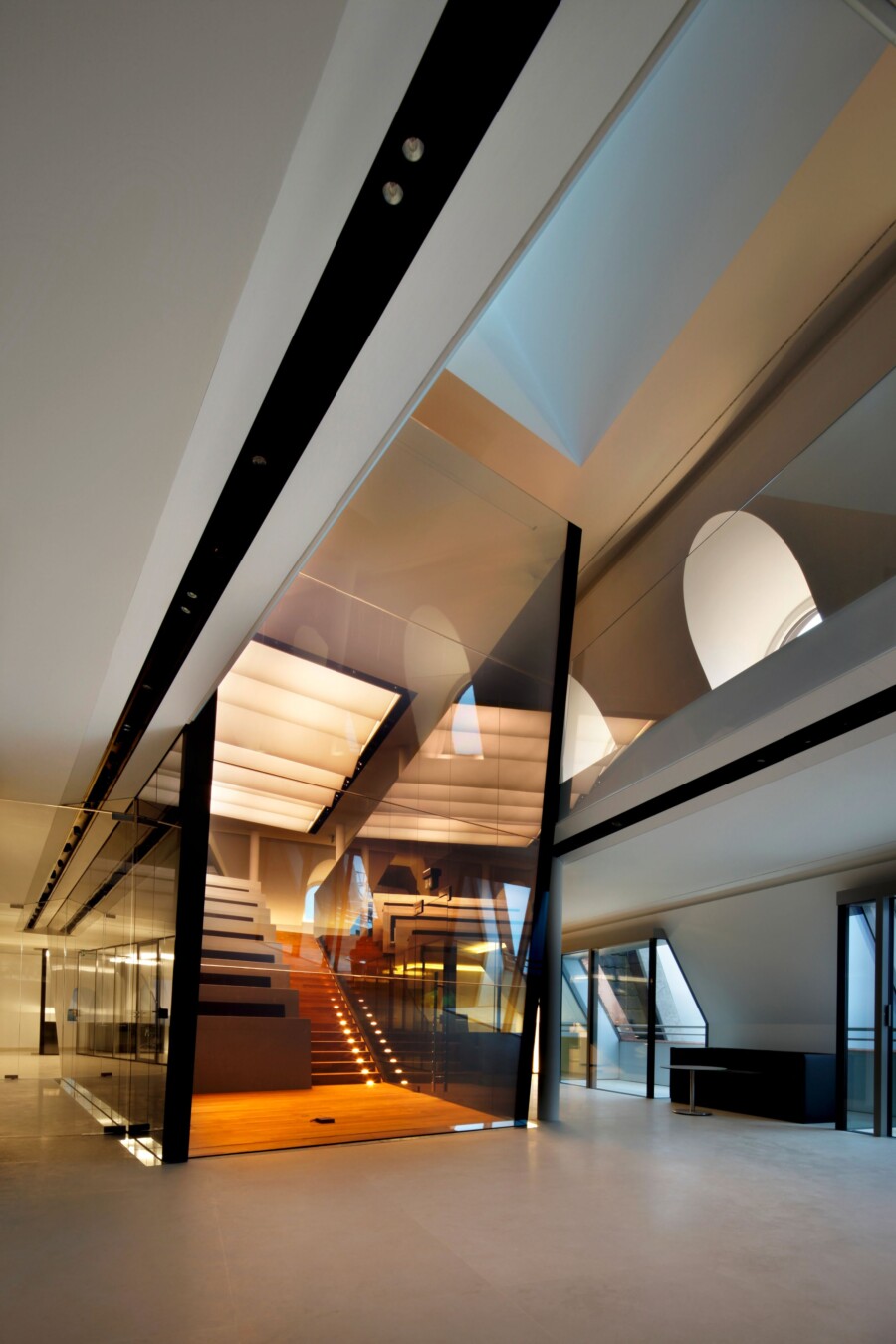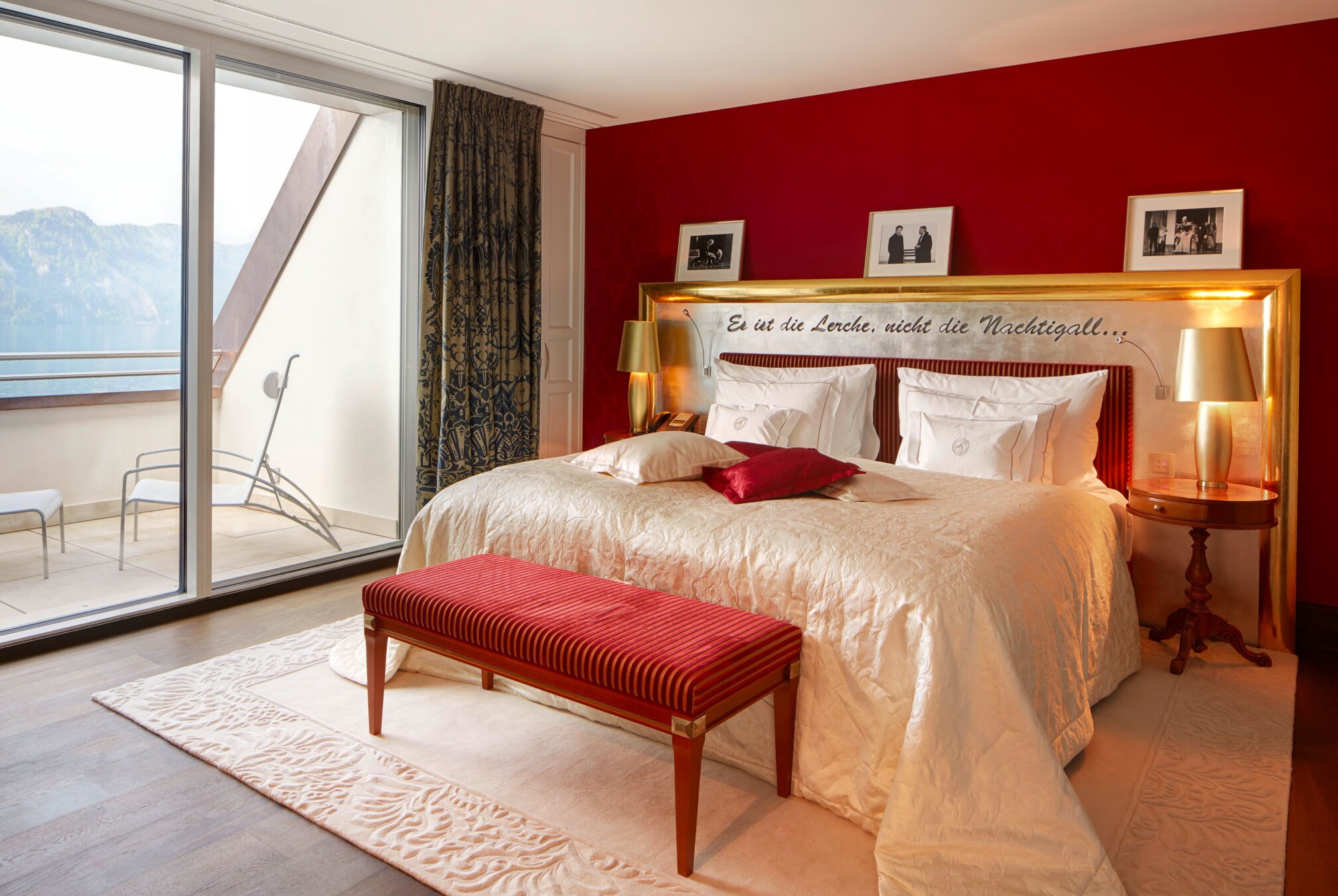 Project information
Renovation of Park Hotel Vitznau
air-lux window façade system
House D: four-segment air-lux sliding window front; 17 m x 2.3 m, 8.5 m column-free central opening.
Glass conservatory and terrace on ground floor, elegant custom construction, 19.5 m x 3.6 m, two 4.1 m centre-opening sliding windows, weight more than 1,000 kg.
Spa and pool area: two-storey air-lux pool glazing, U-shaped with column-free all-glass corners, total edge length 45 m, height 5.8 m, 7.2 m free opening, motorised sliding casement window.
Additional services: folding glass doors/double doors in Verlinde Hall, aluminium windows, metal doors, glass awning and guardrails, staircase window glazing.
---