Private residence, Zurich 2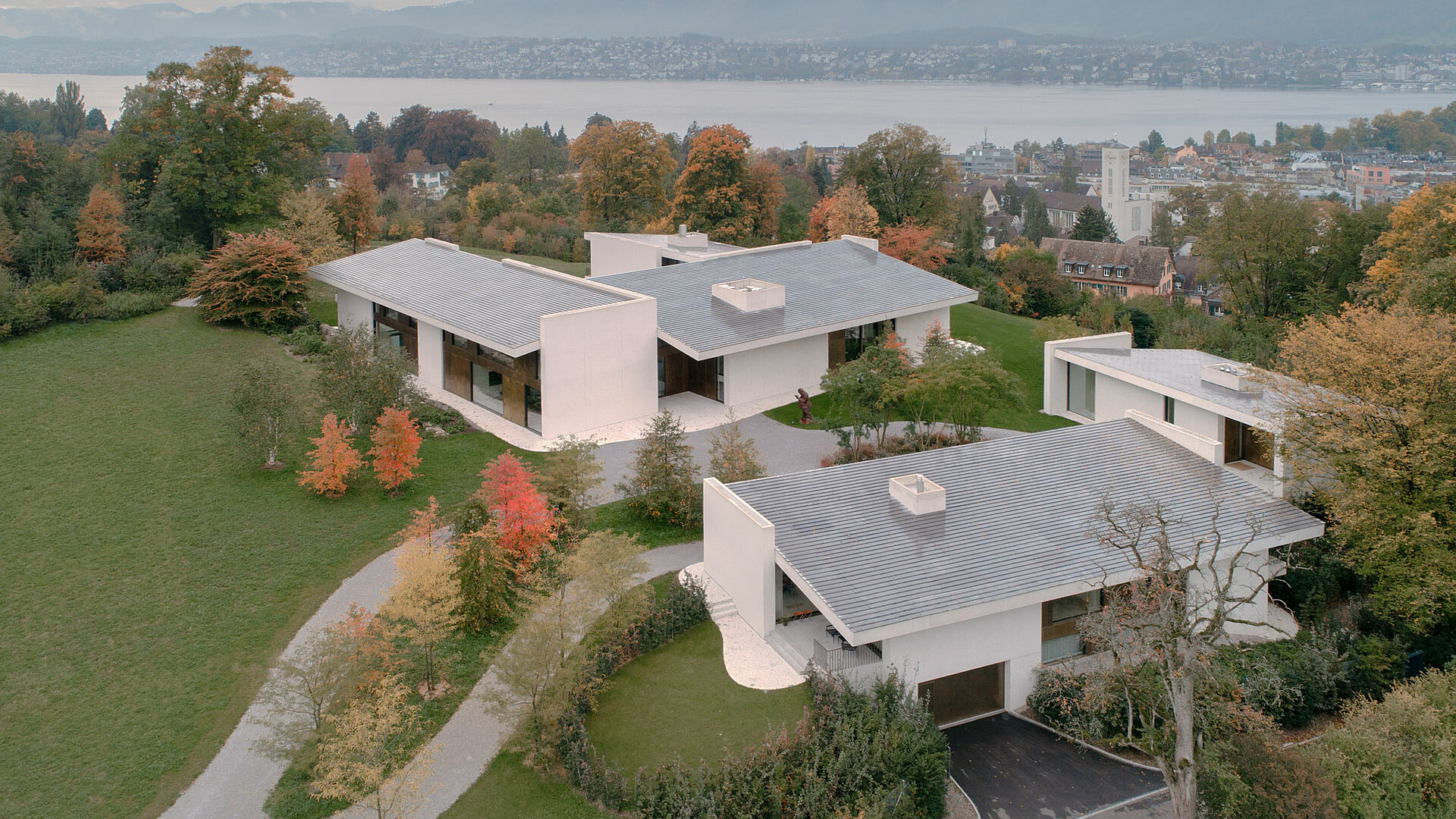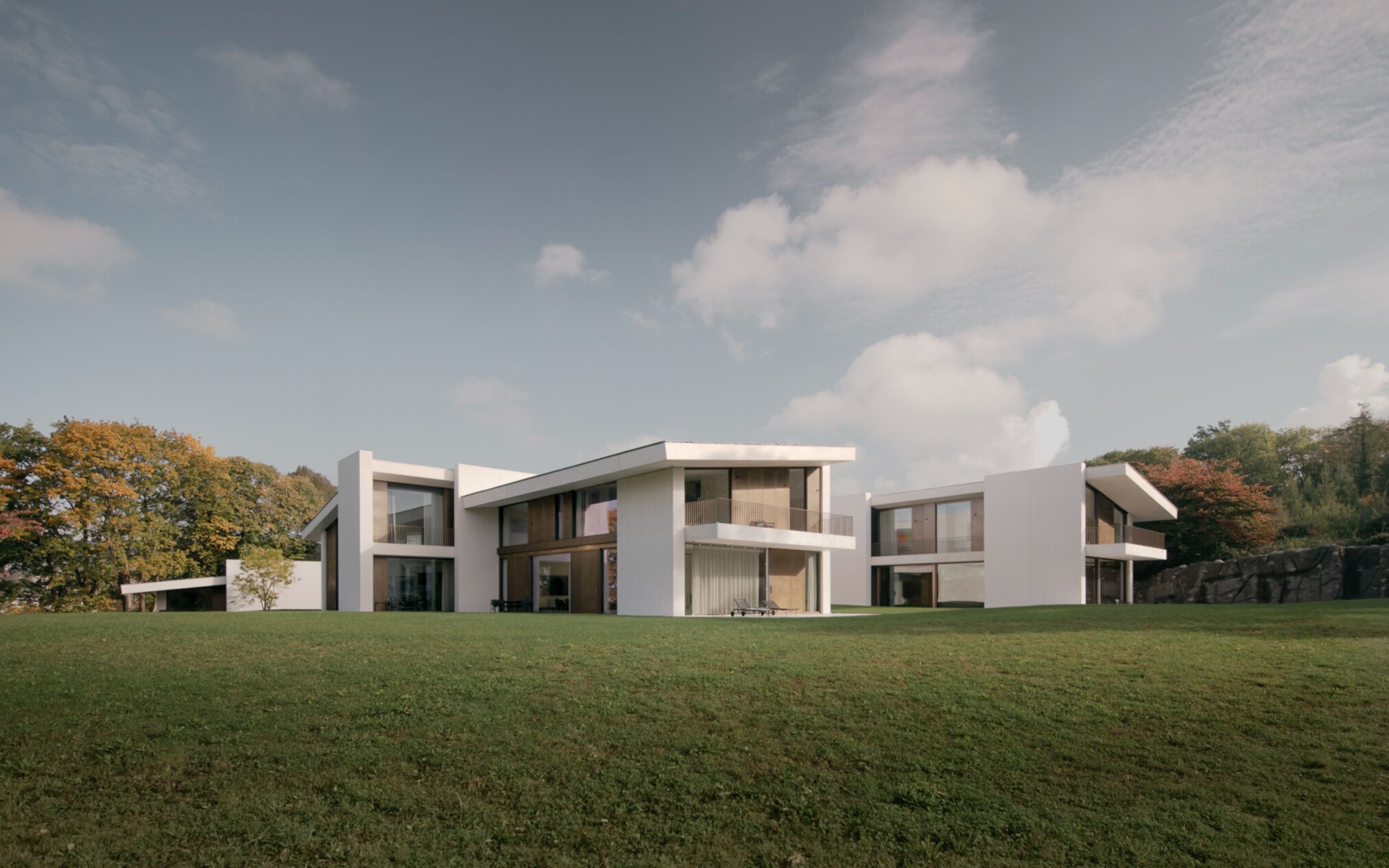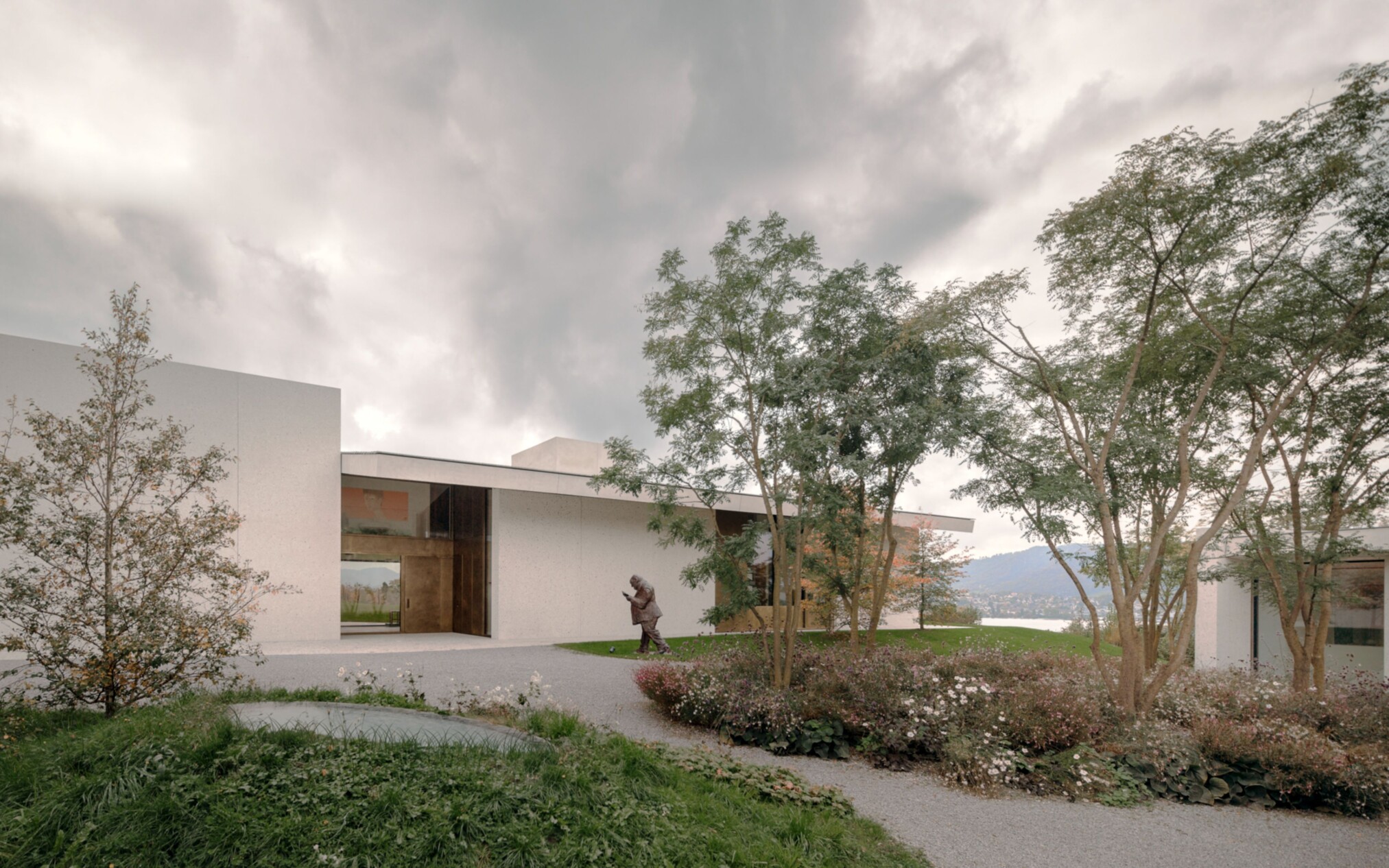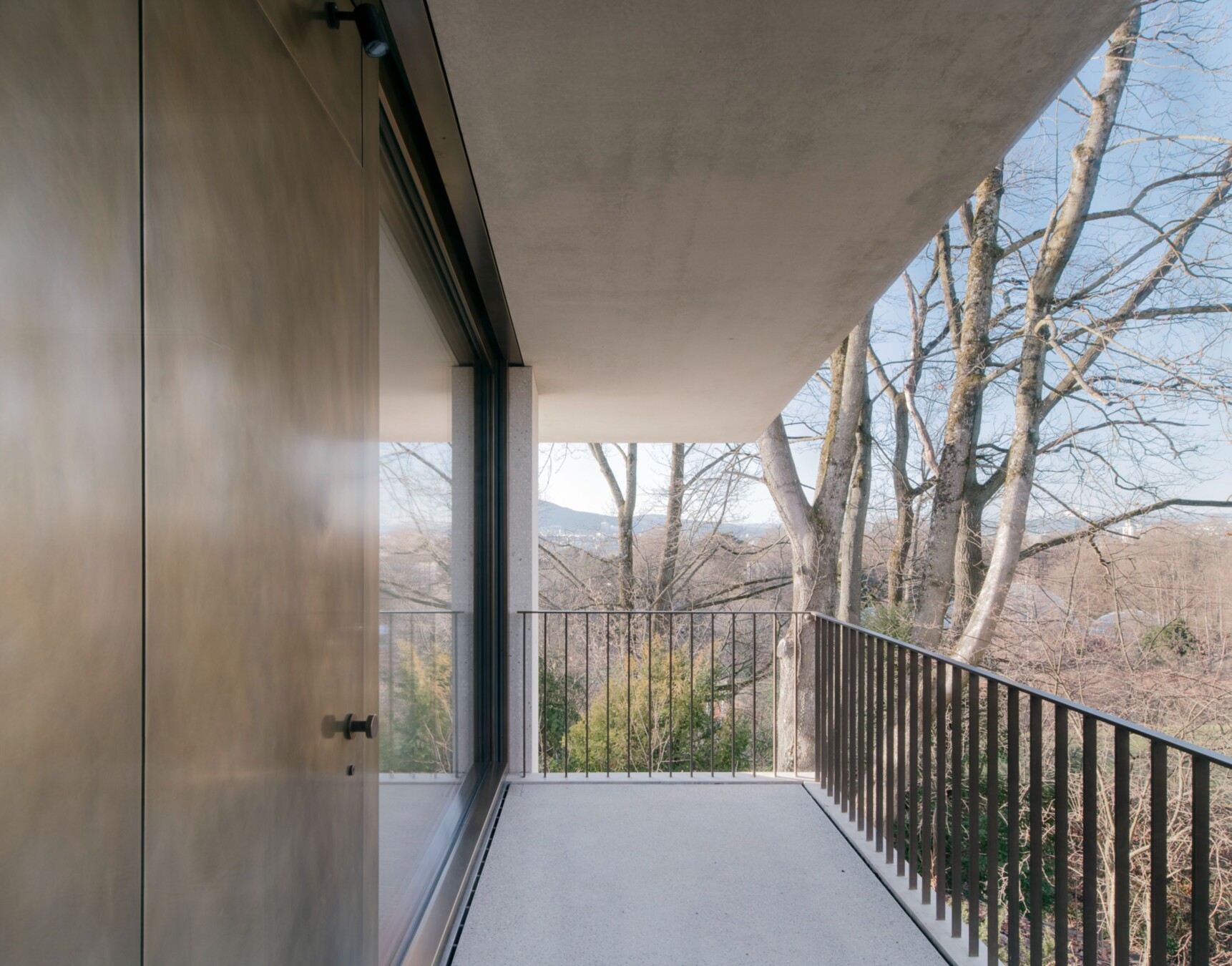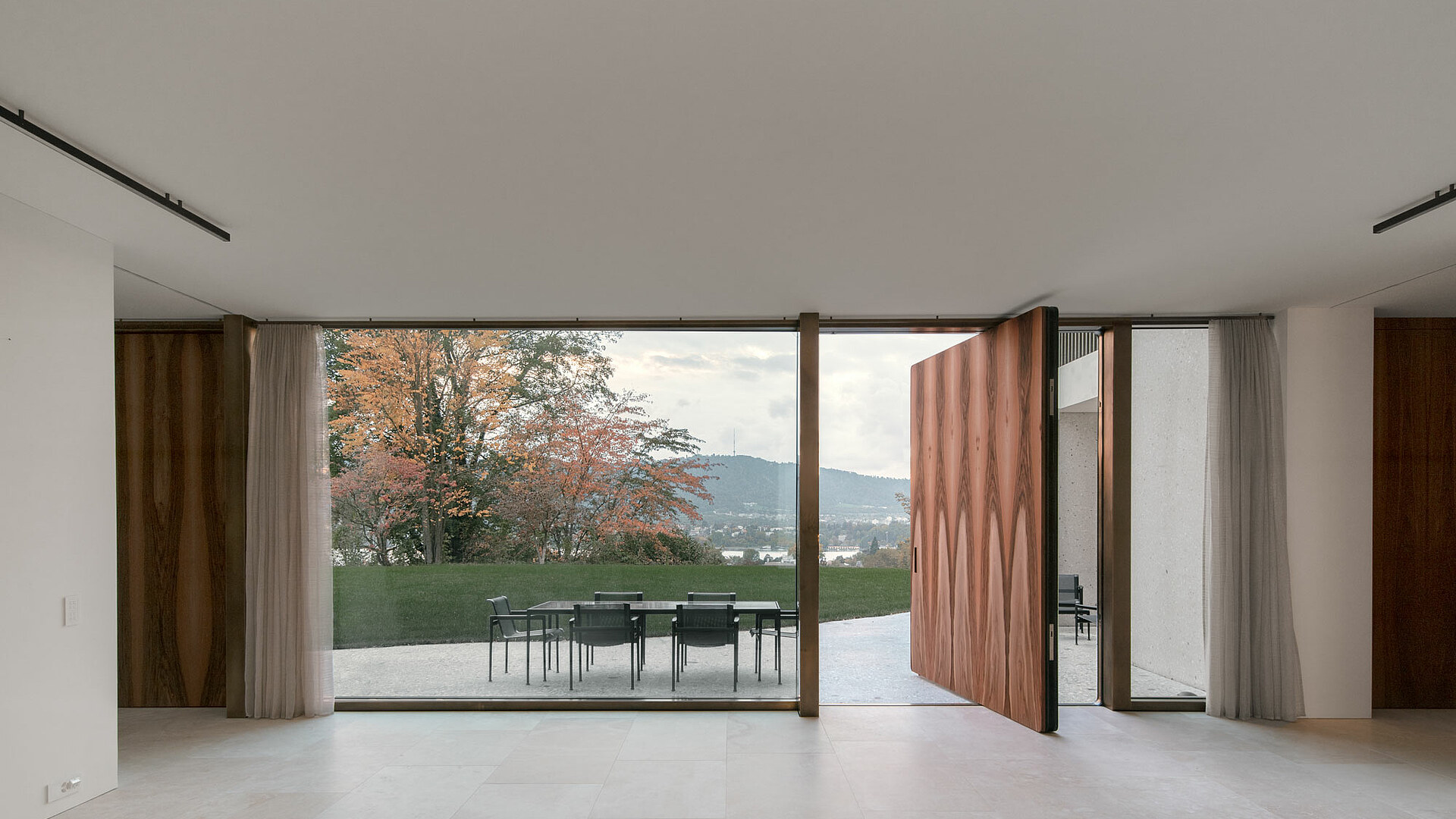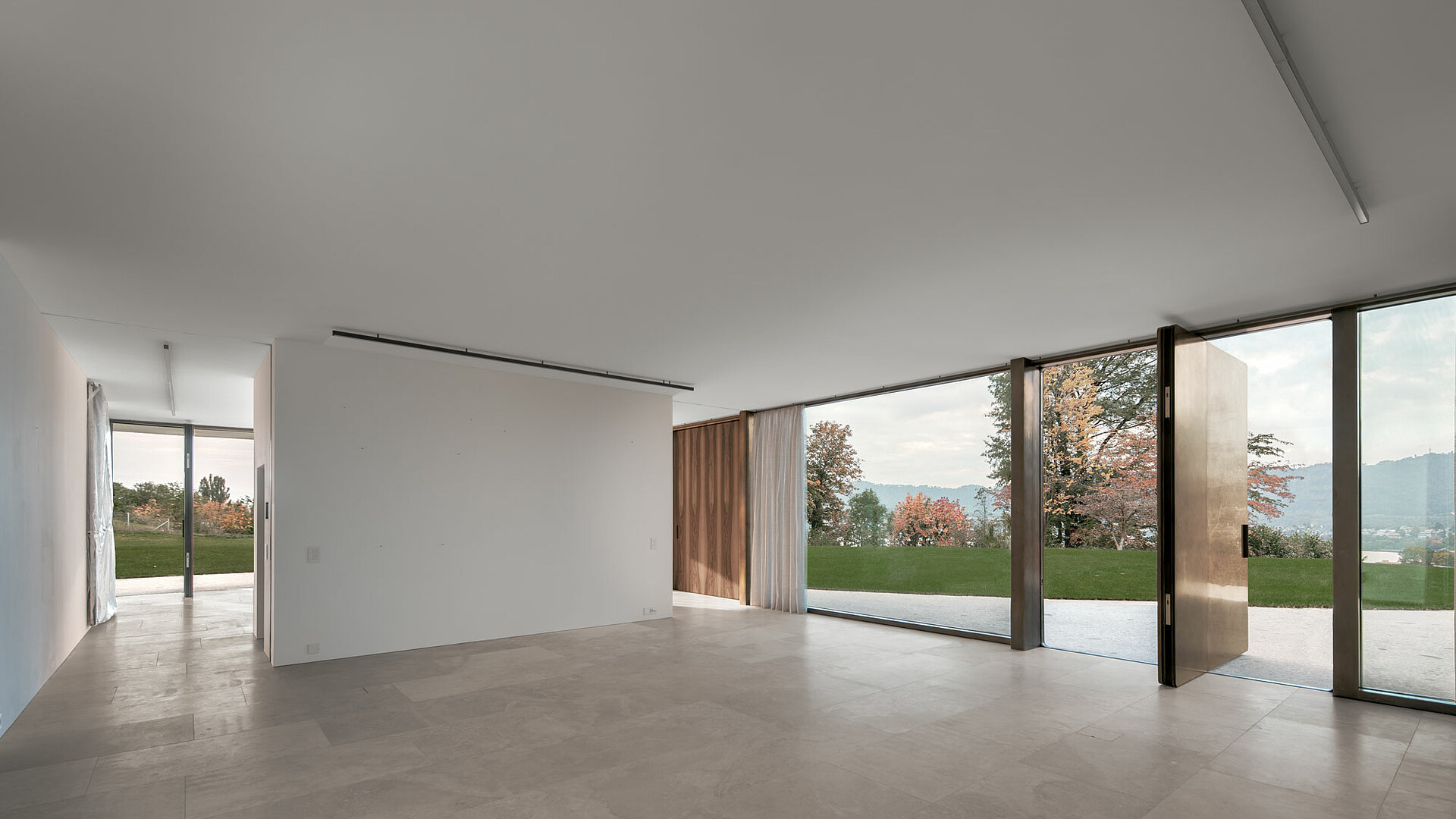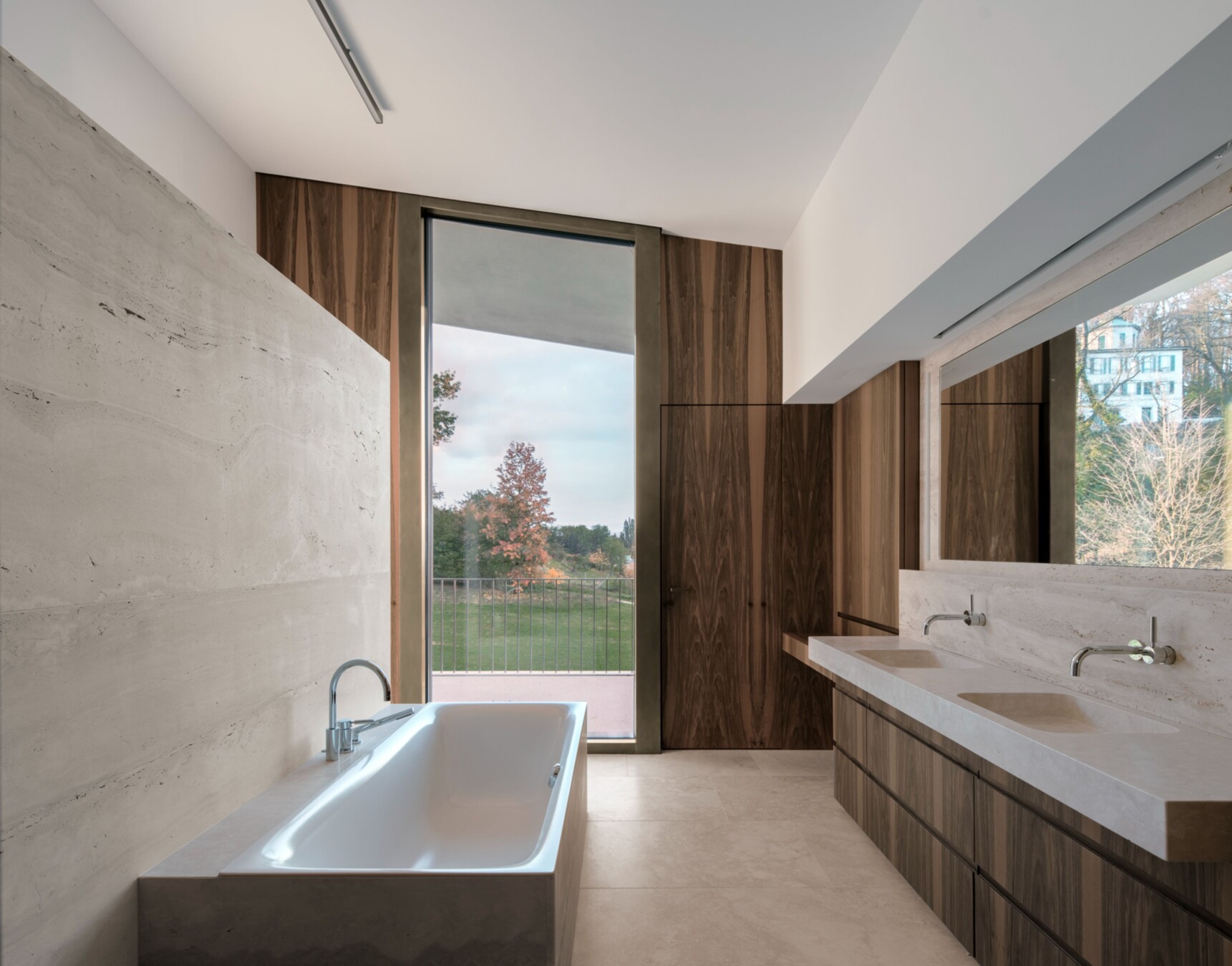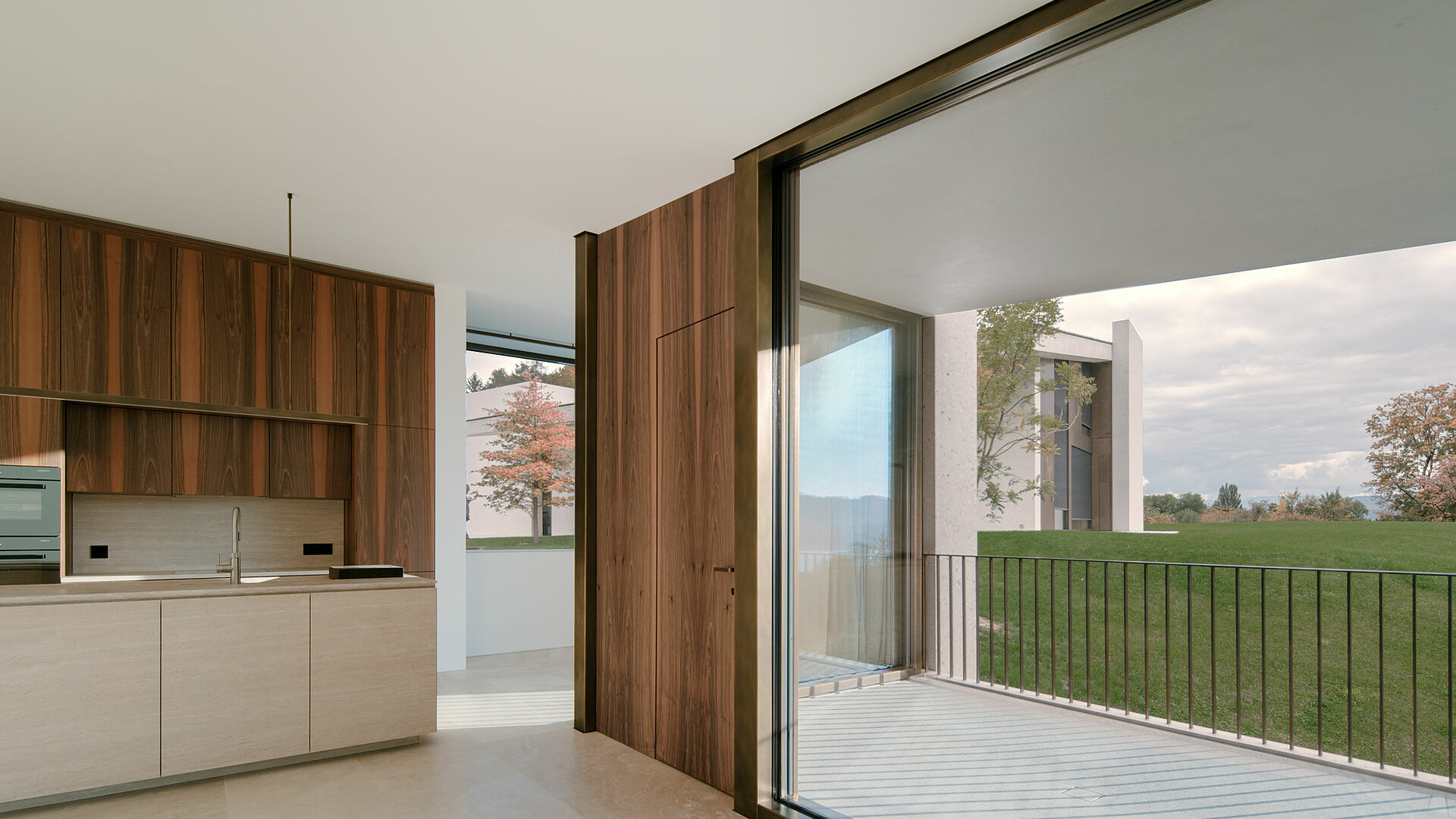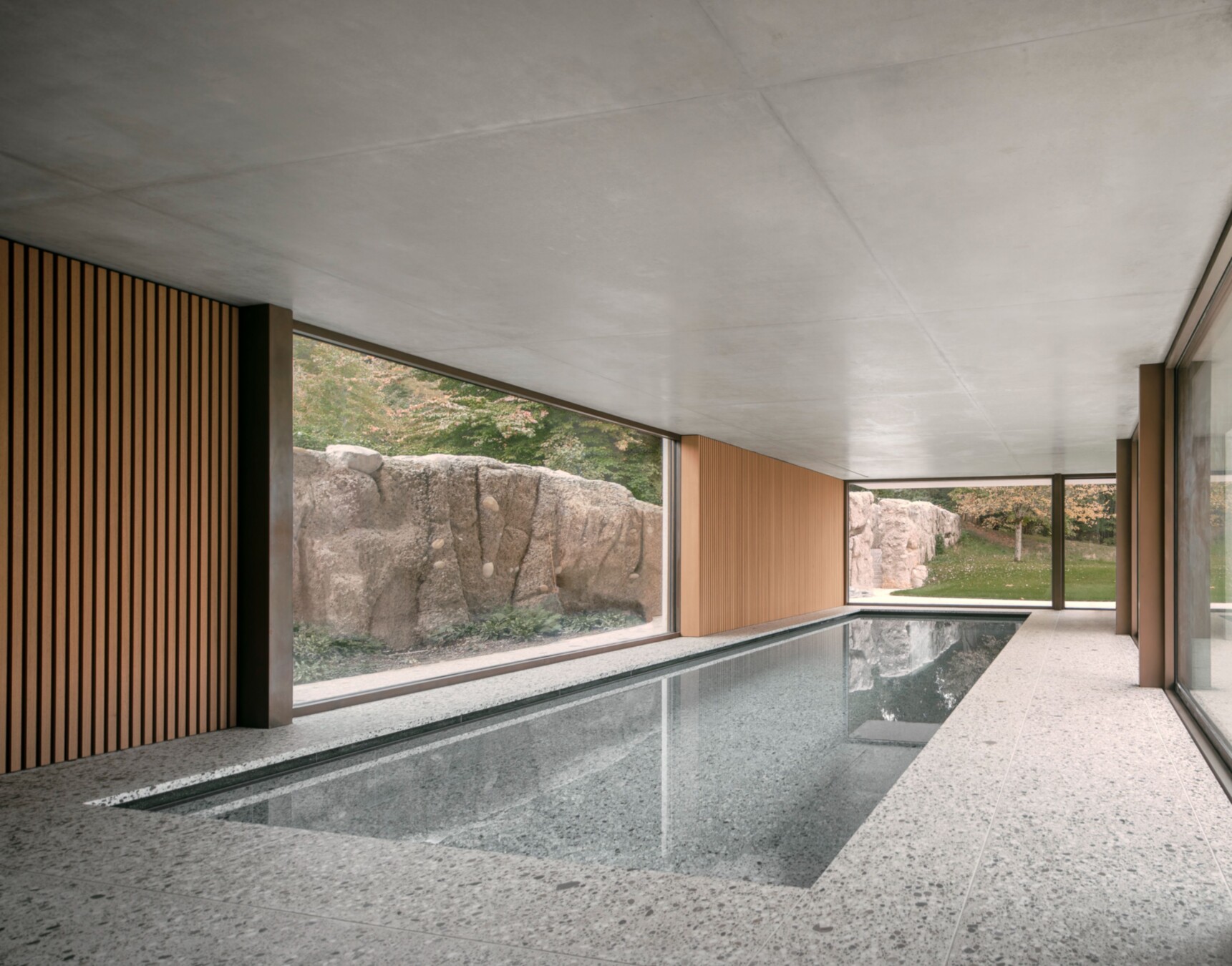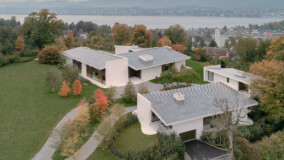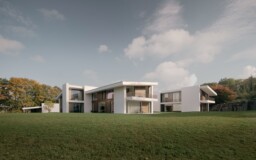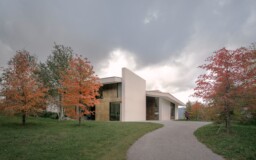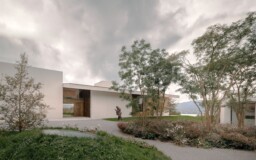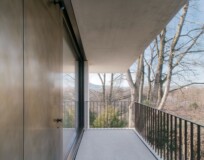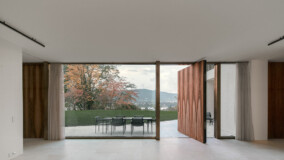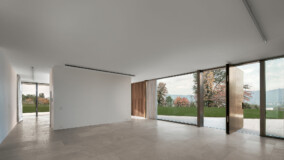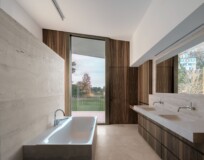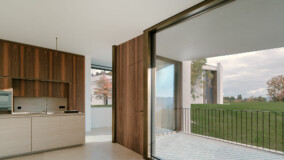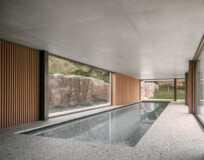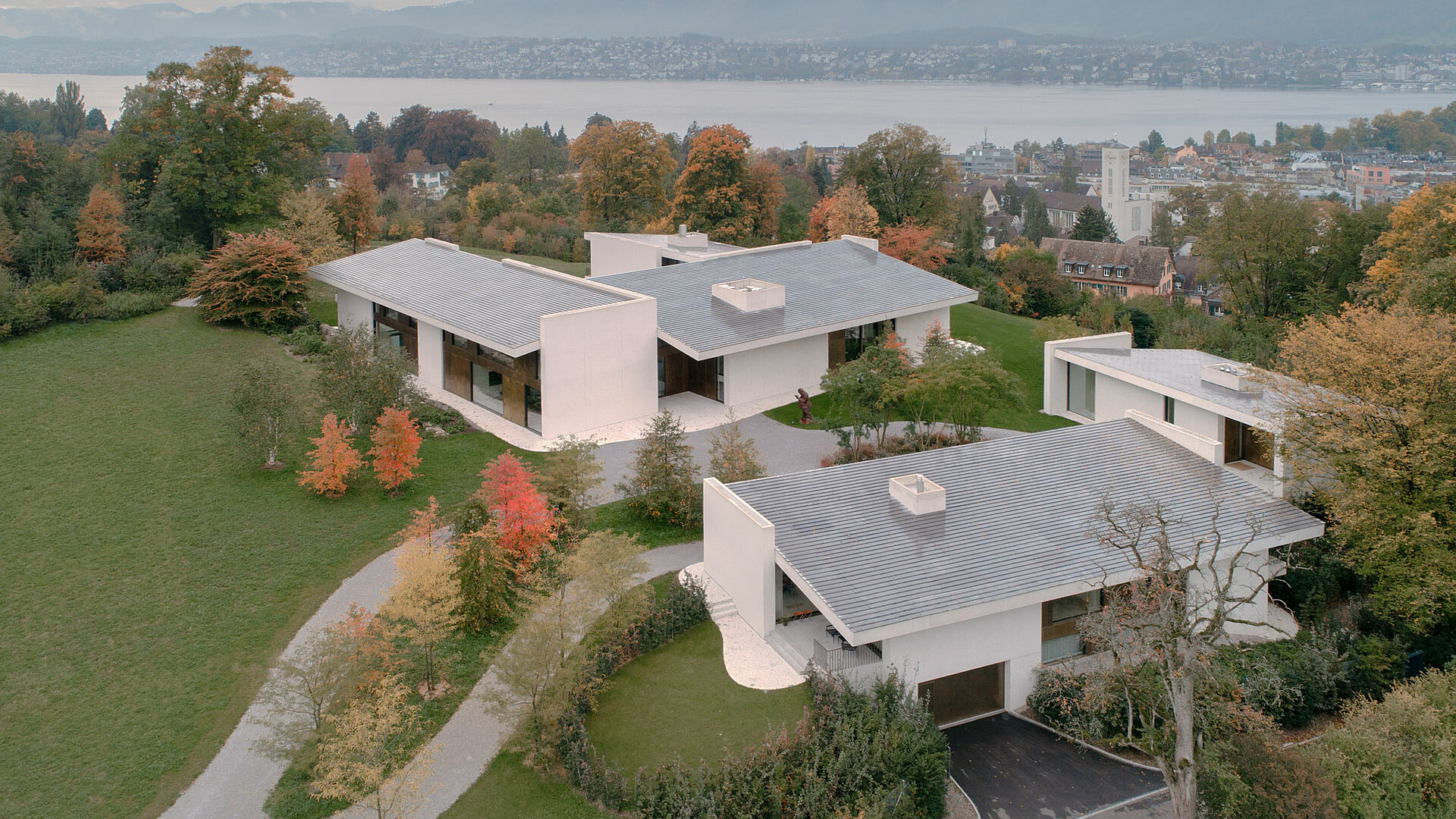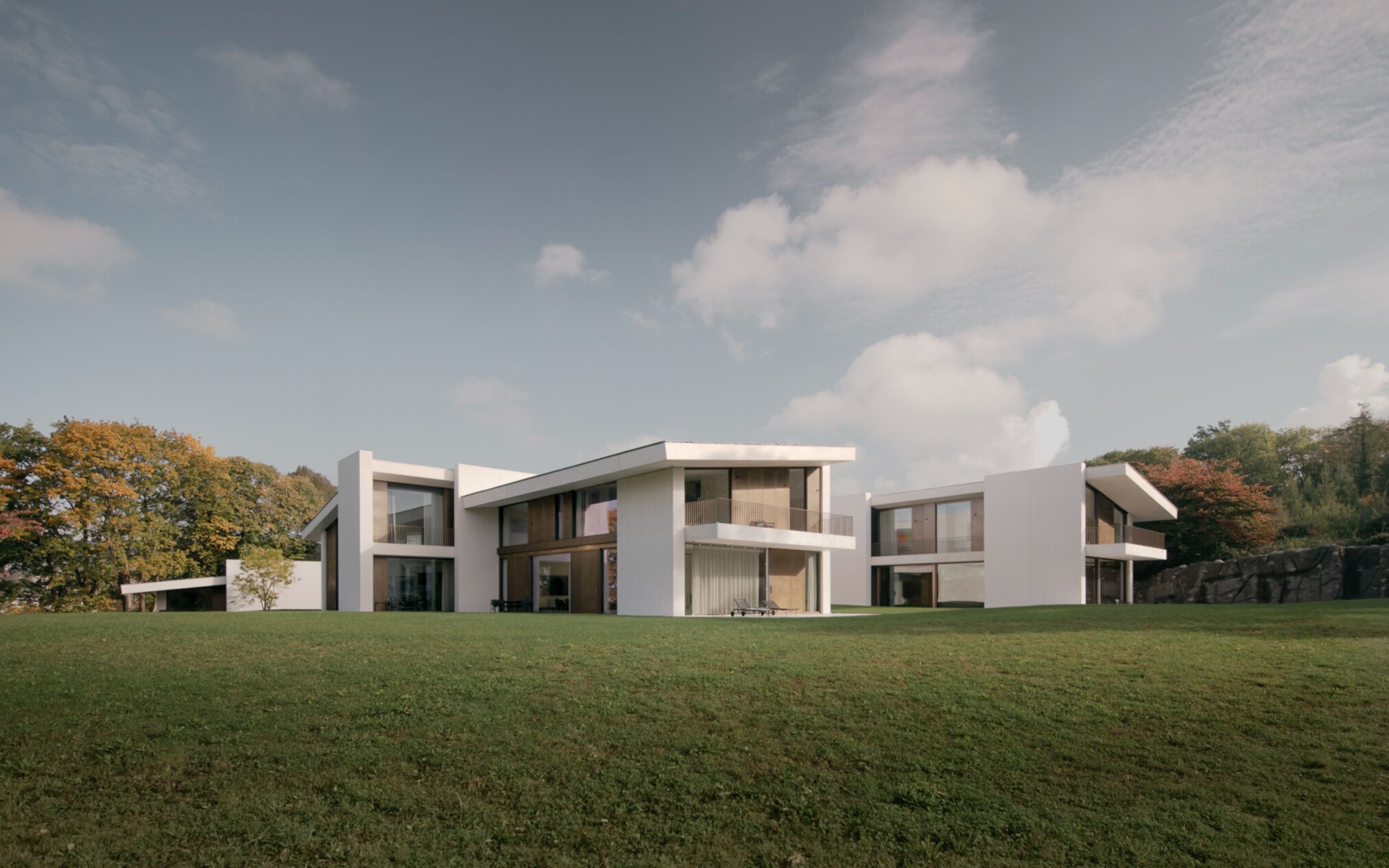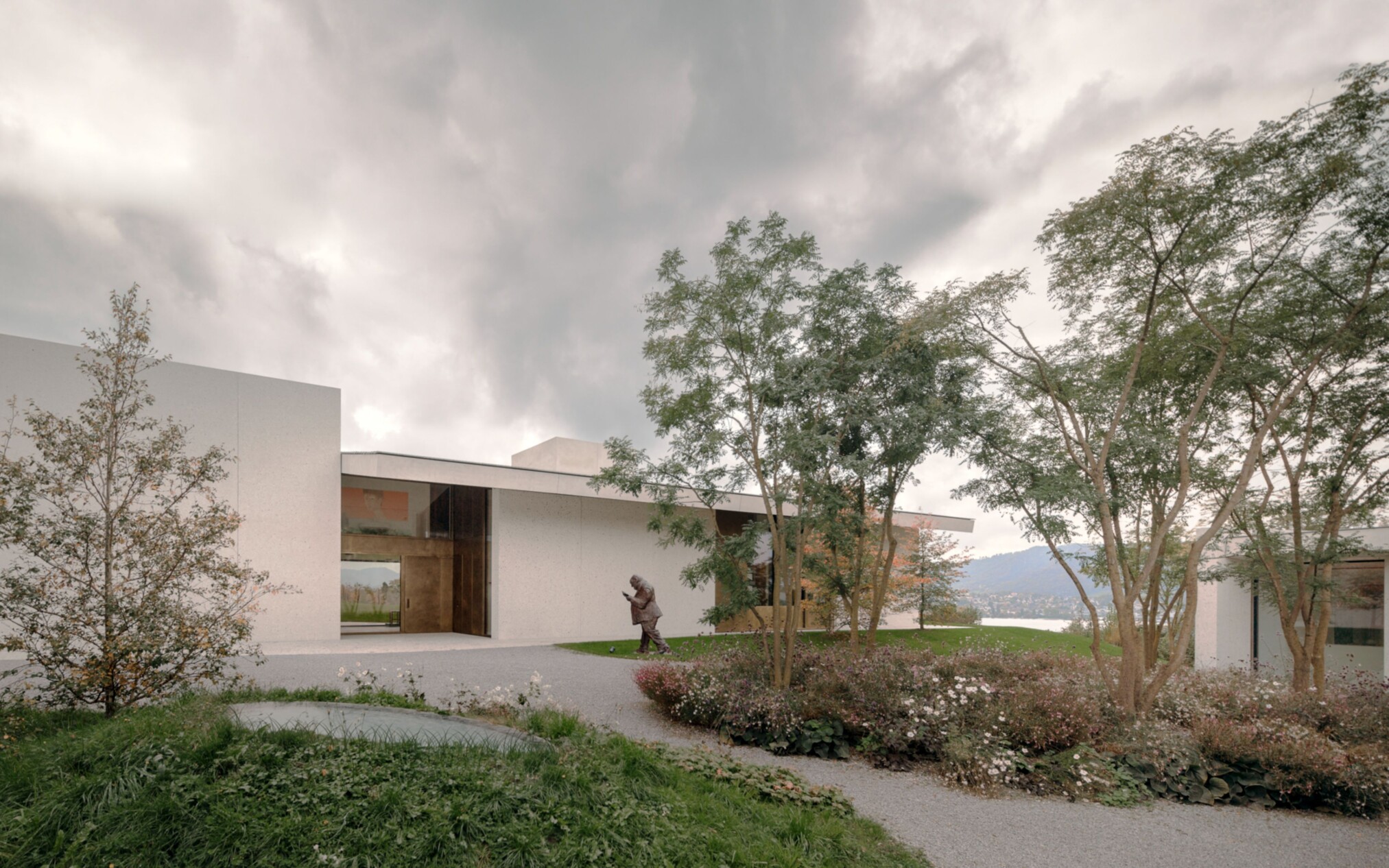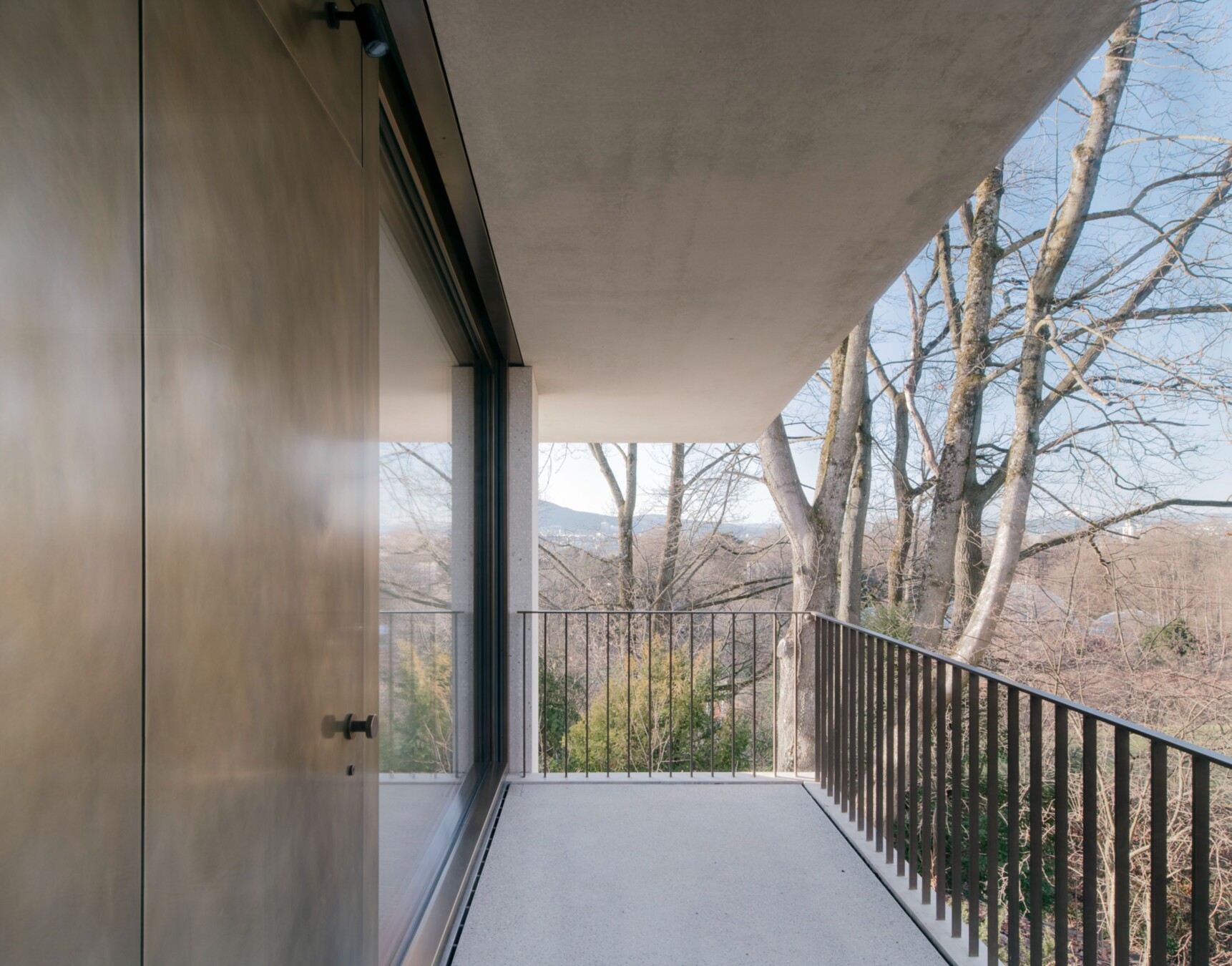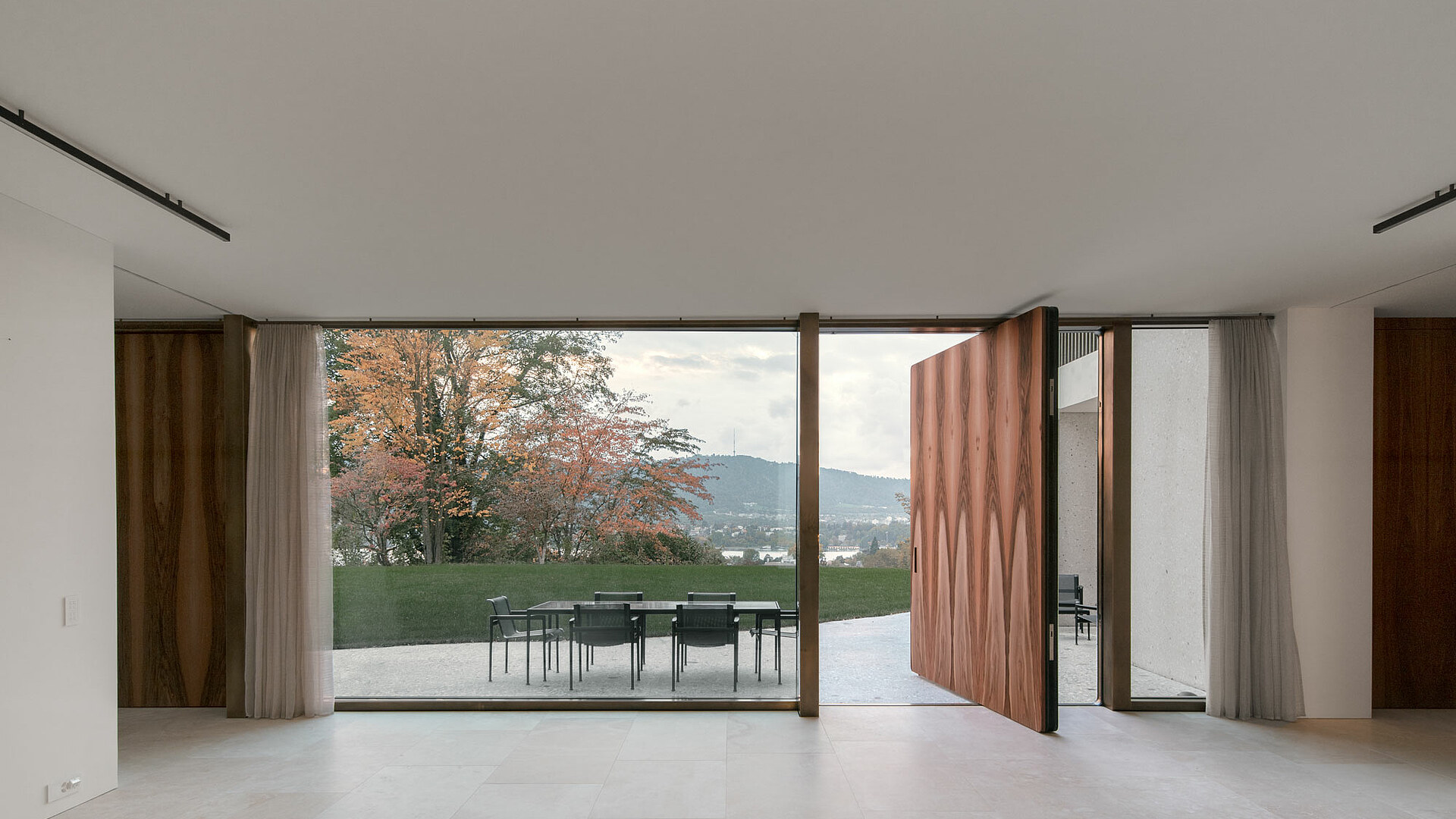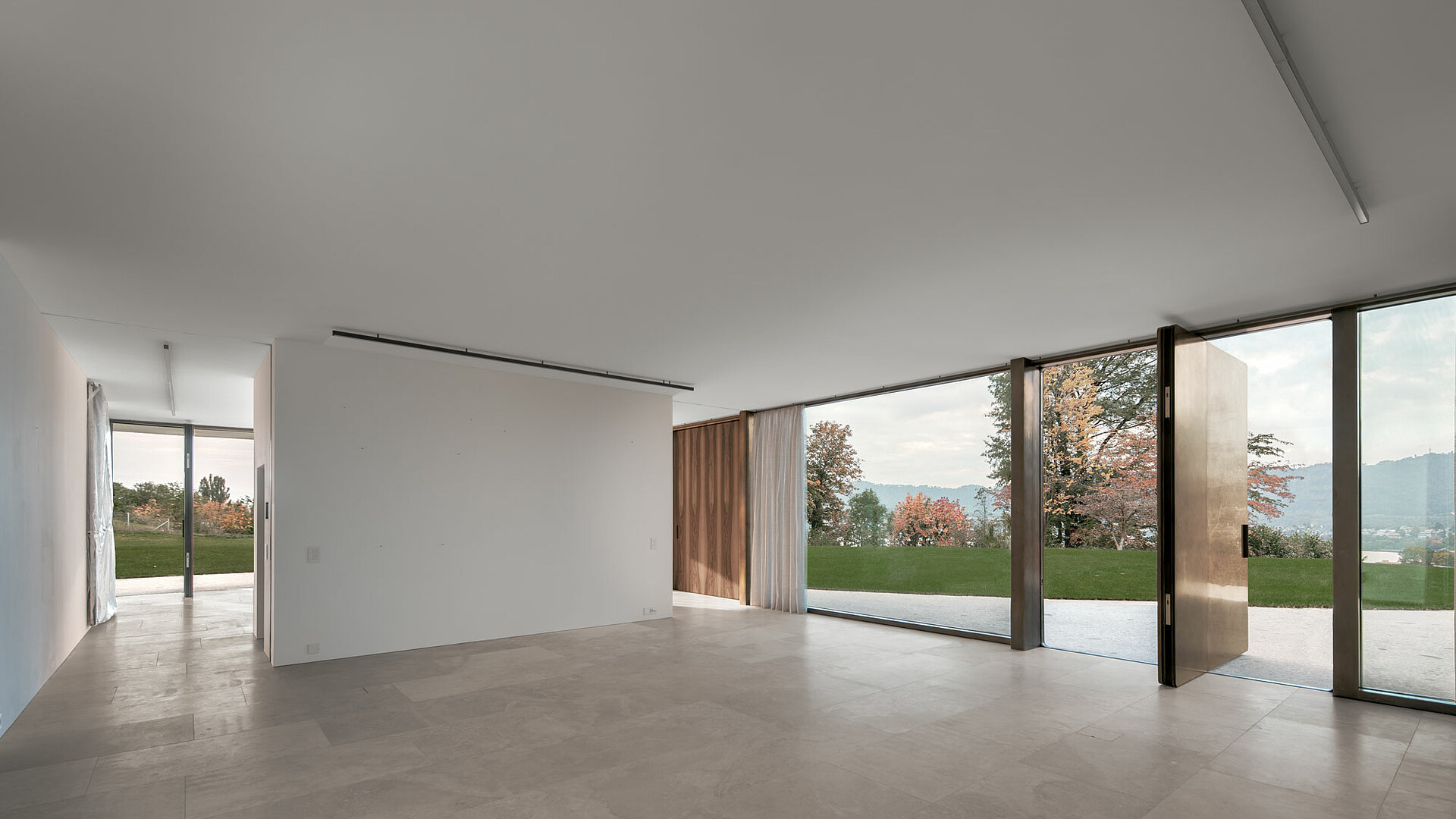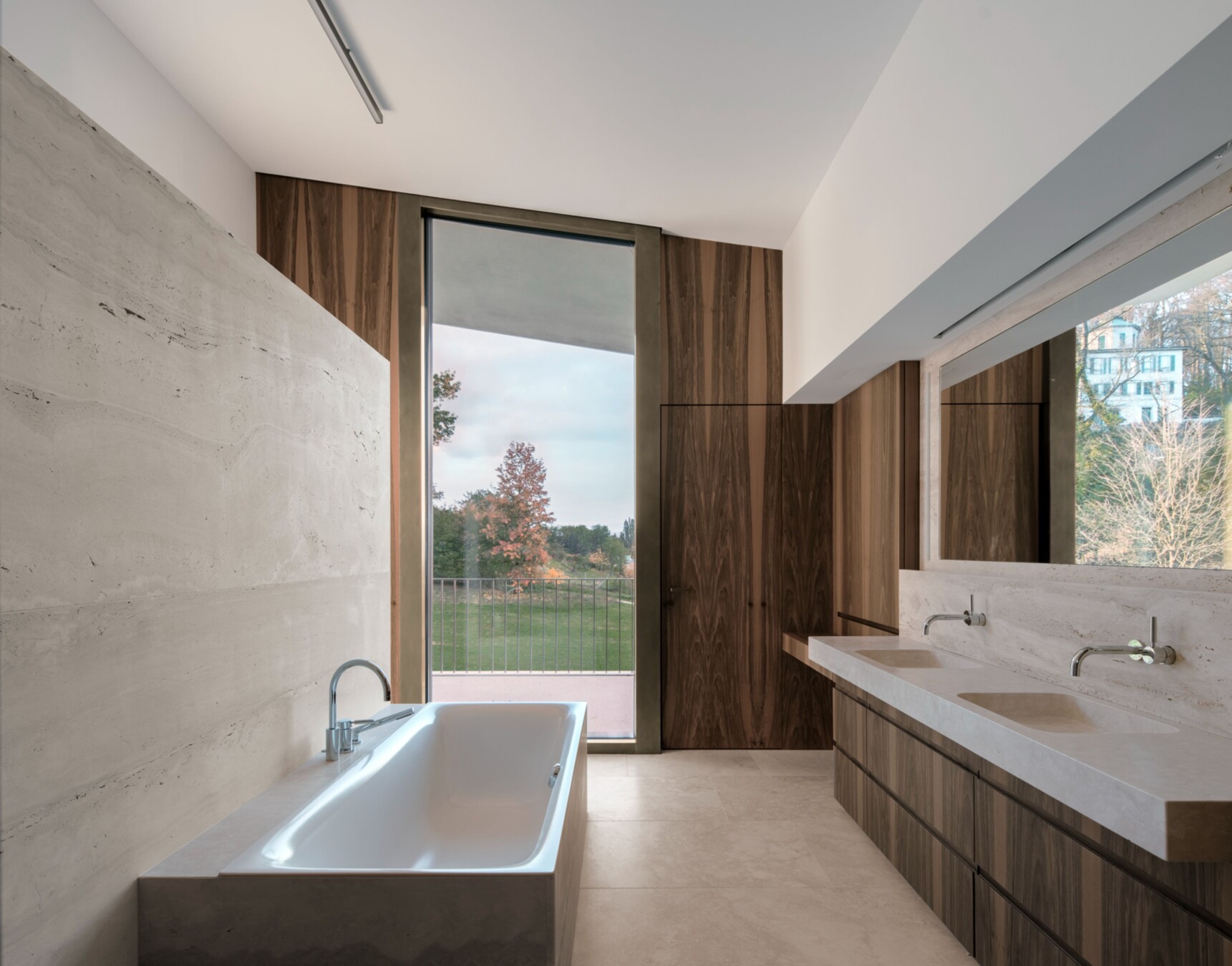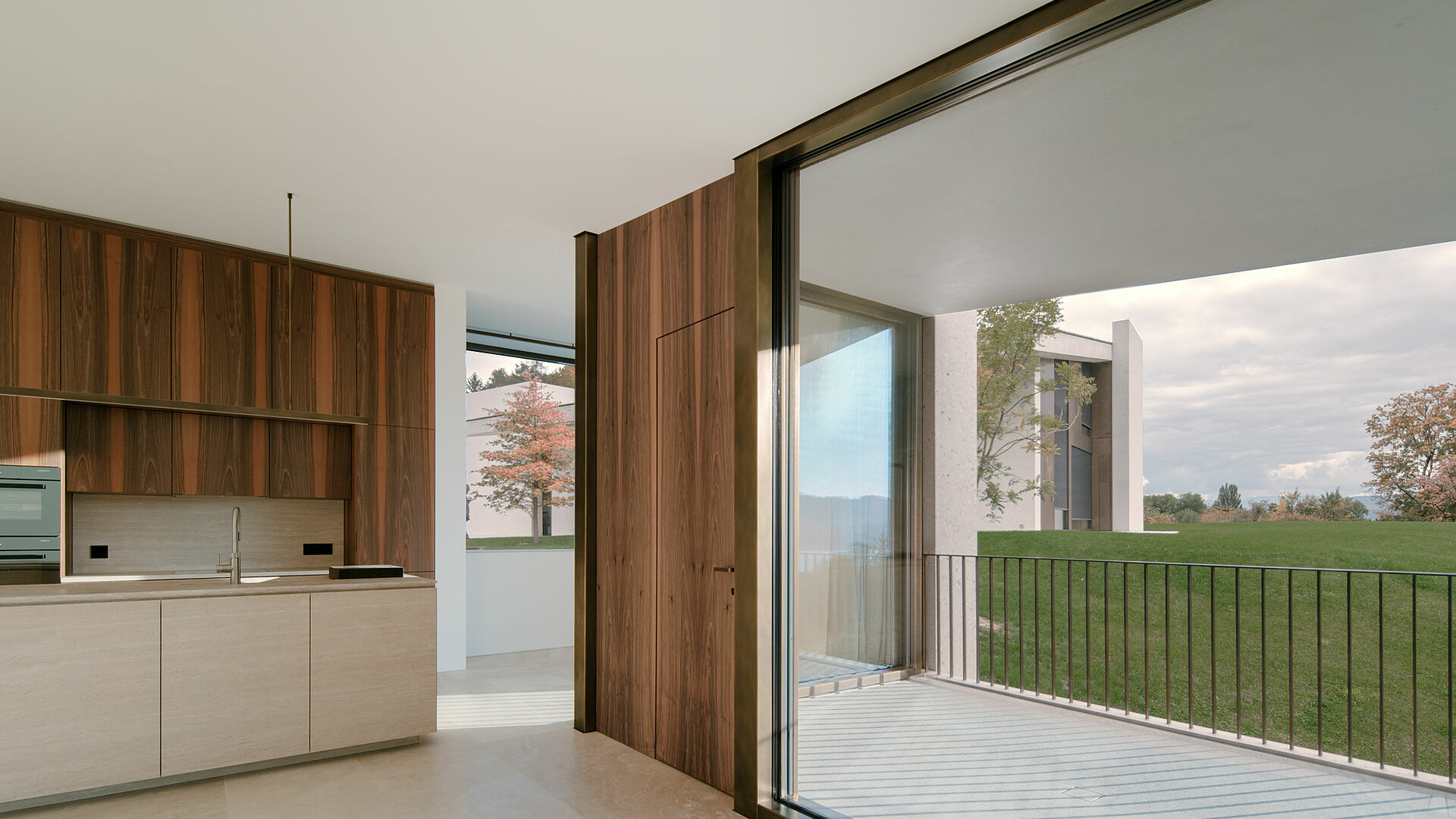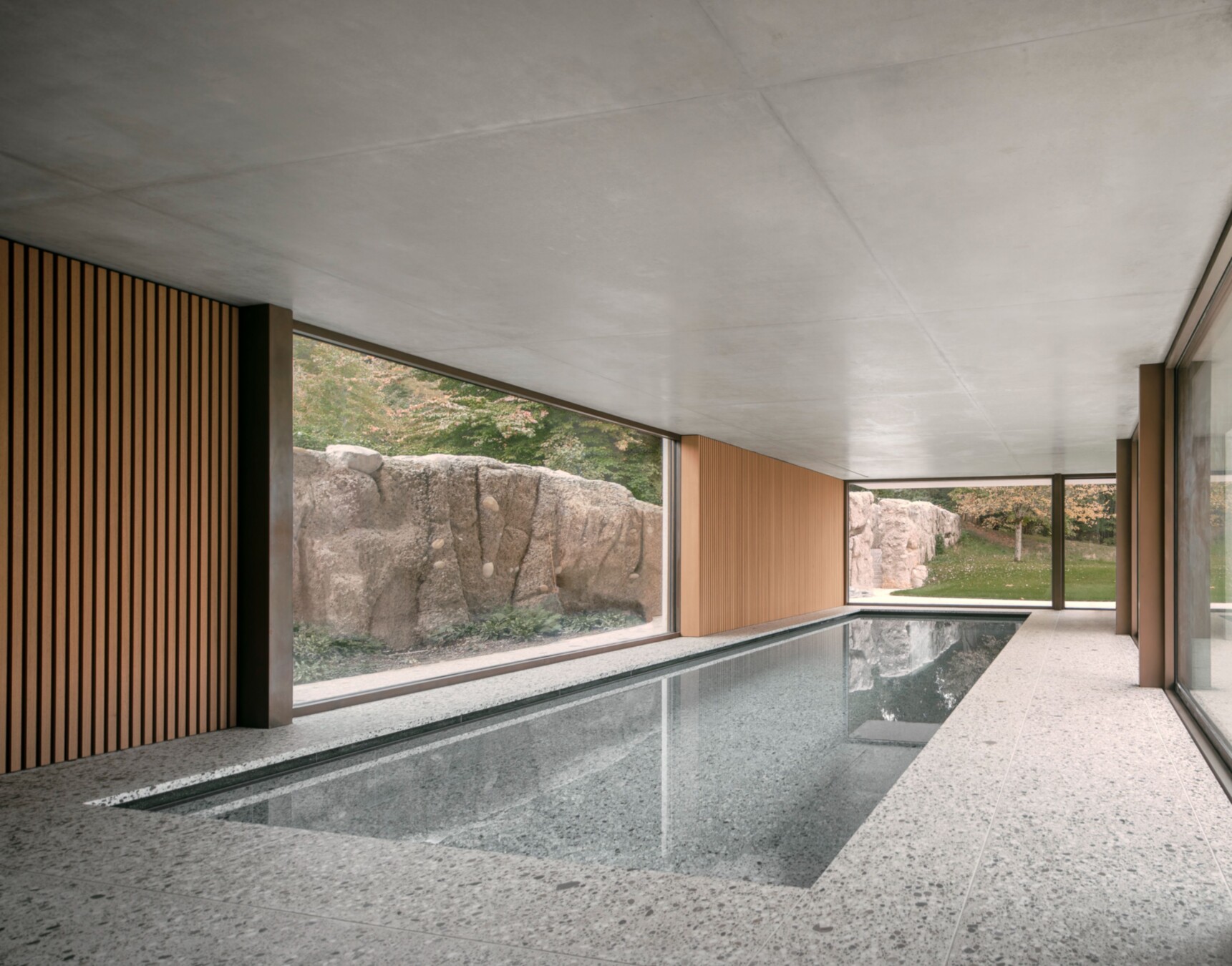 Project information
Ensemble of three residential buildings
Wide overhanging roofs accentuate the orientation of the individual buildings and create their own roof landscape, inspired by the hilly scenery around Lake Zurich.
Together with the roof panes, the vertical wall panes form the tectonic framework of the residential buildings.
air-lux façade system
Floor-to-ceiling air-lux fixed glazing alternates with movable panels, all of which are clad in burnished brass and function as pivot door and descending window elements.
Five descending window systems, seven large pivot doors, various brass exterior and interior doors and tilt and turn windows.
Architecture firm
David Chipperfield, DCA Architects
David Chipperfield, DCA Architects
© Simon Menges
---