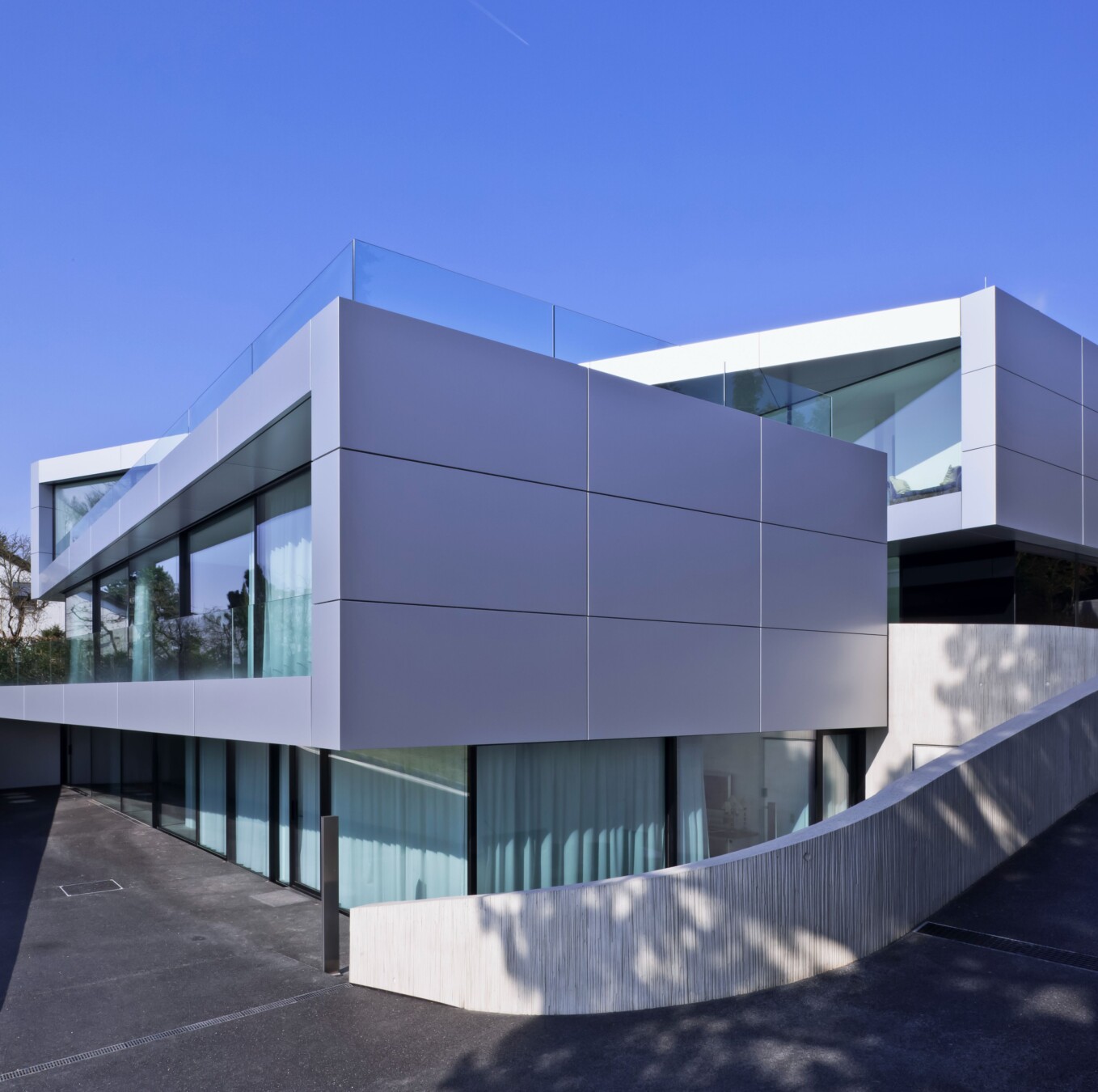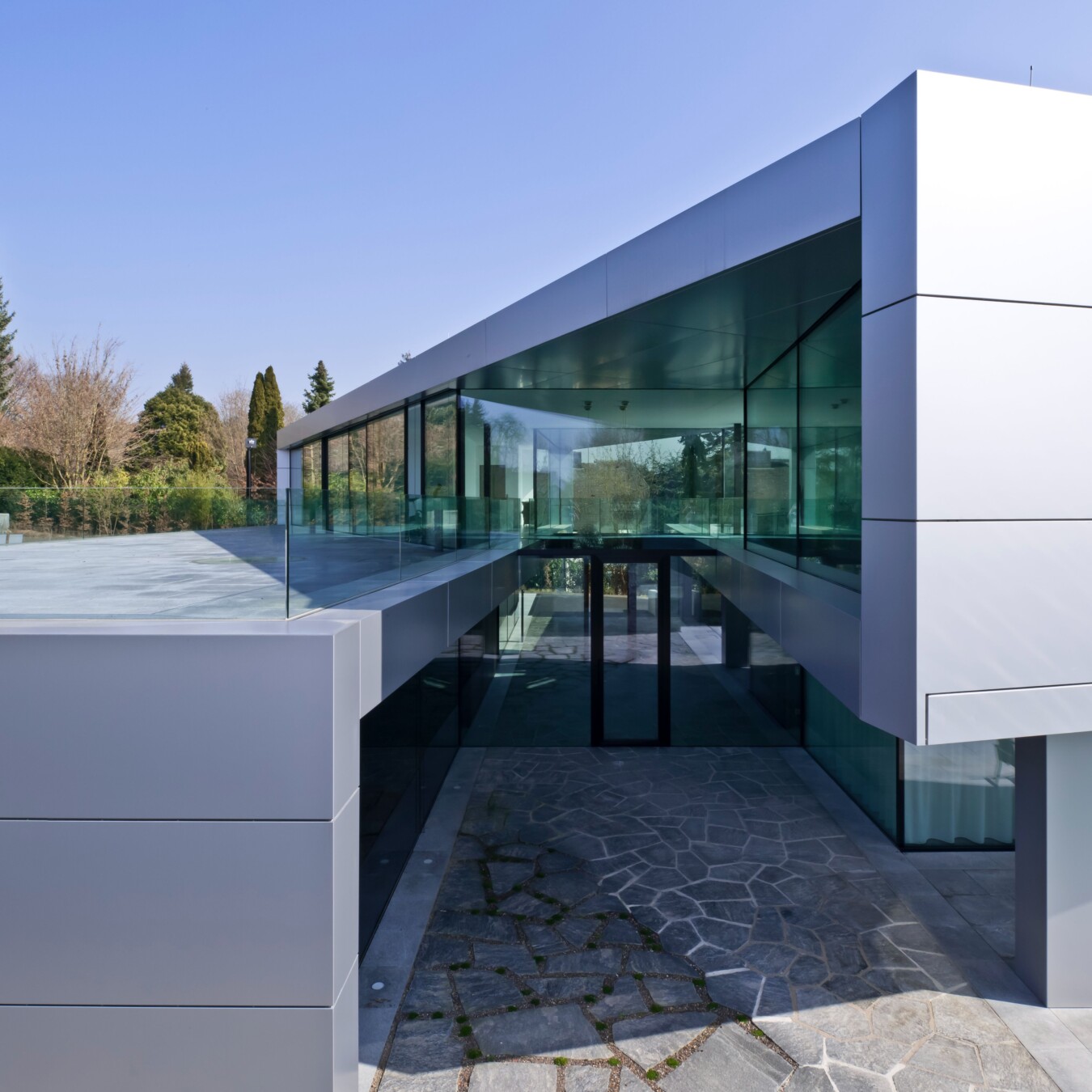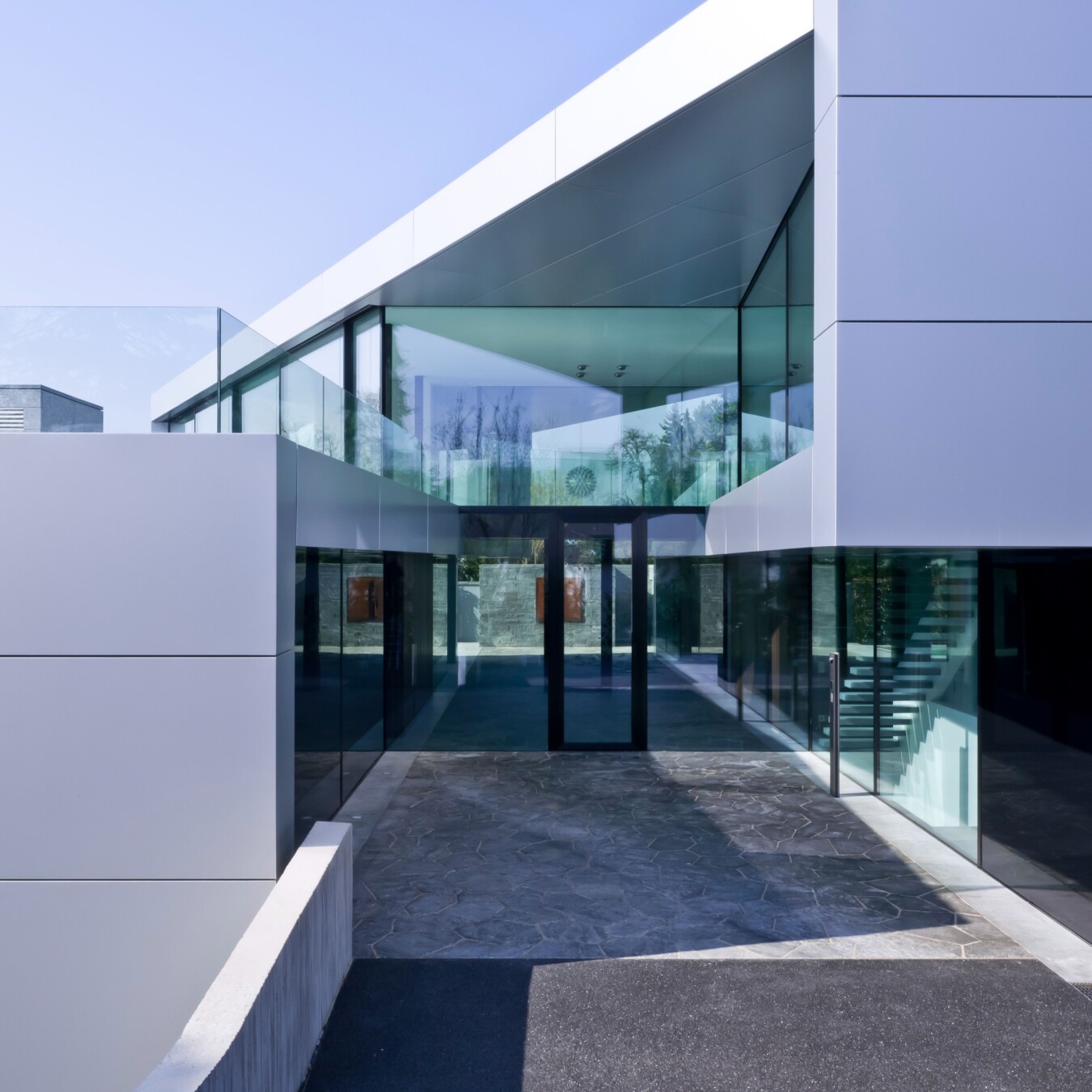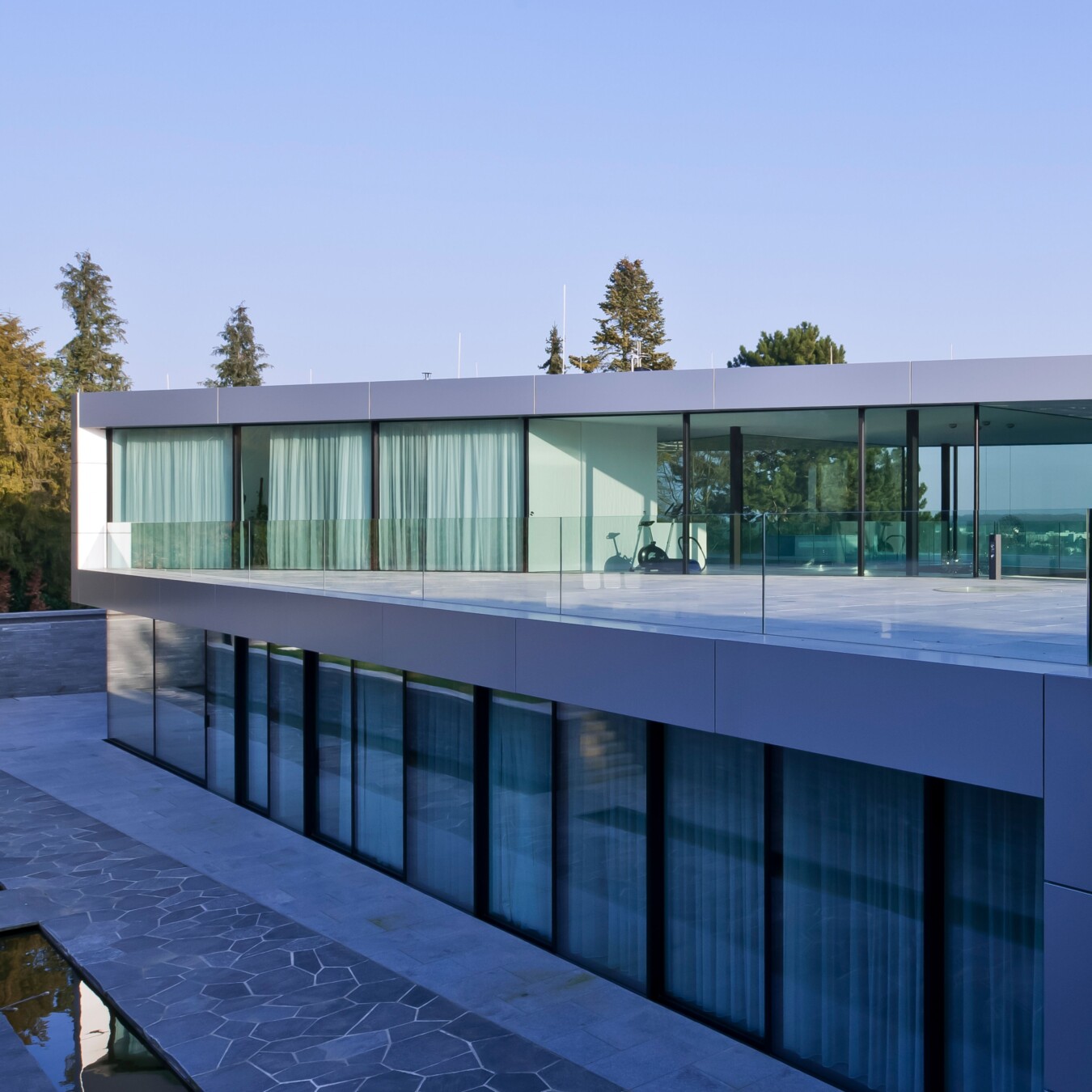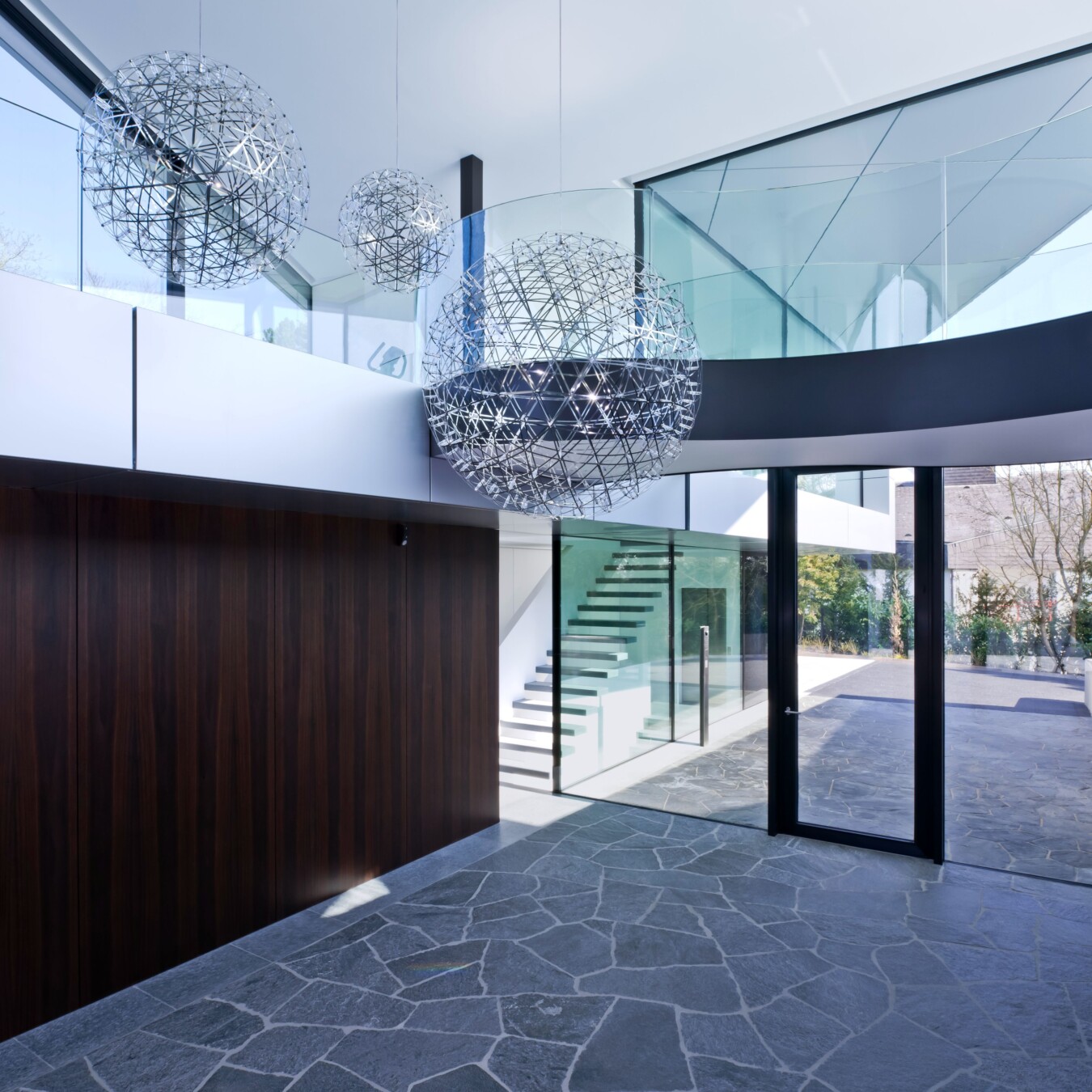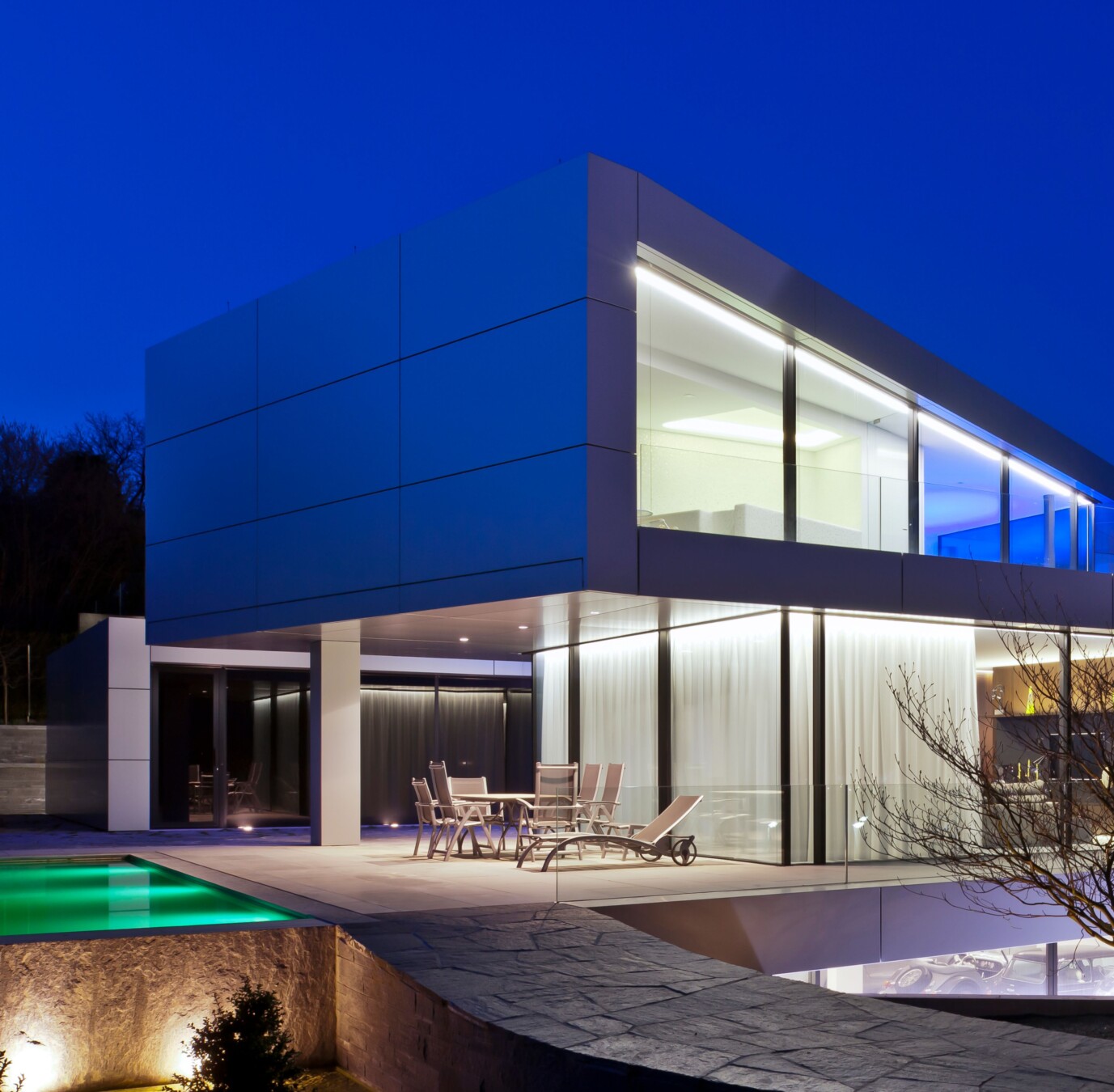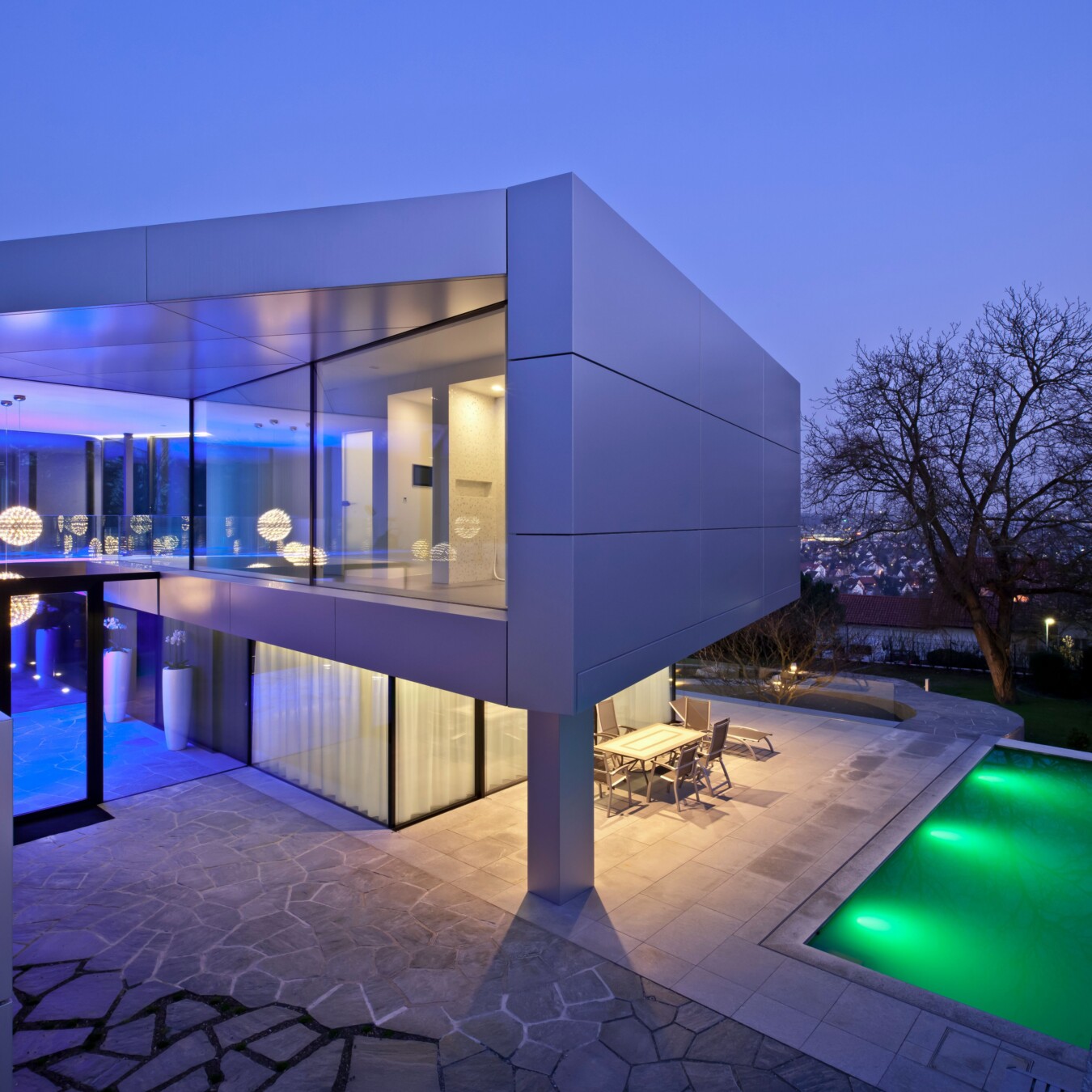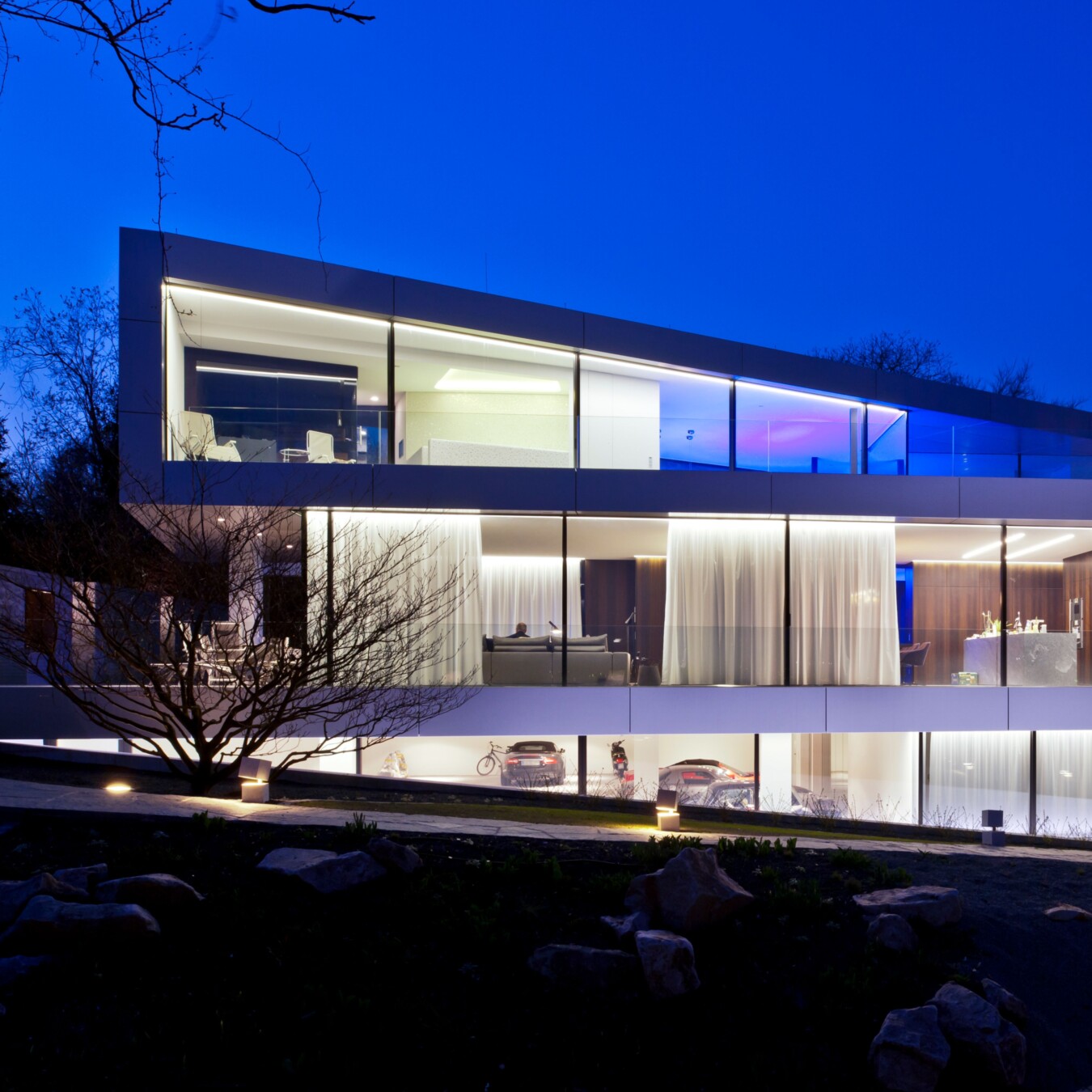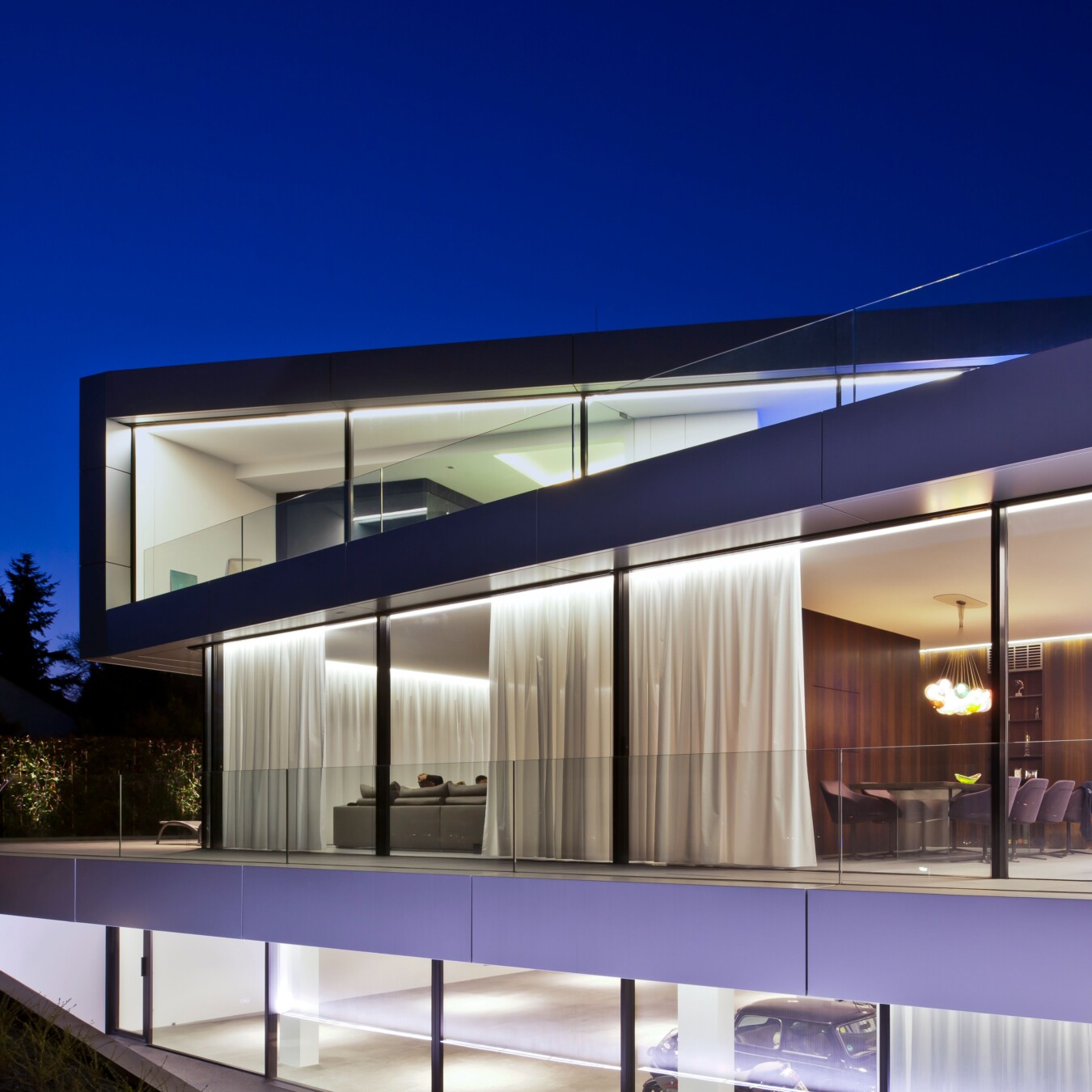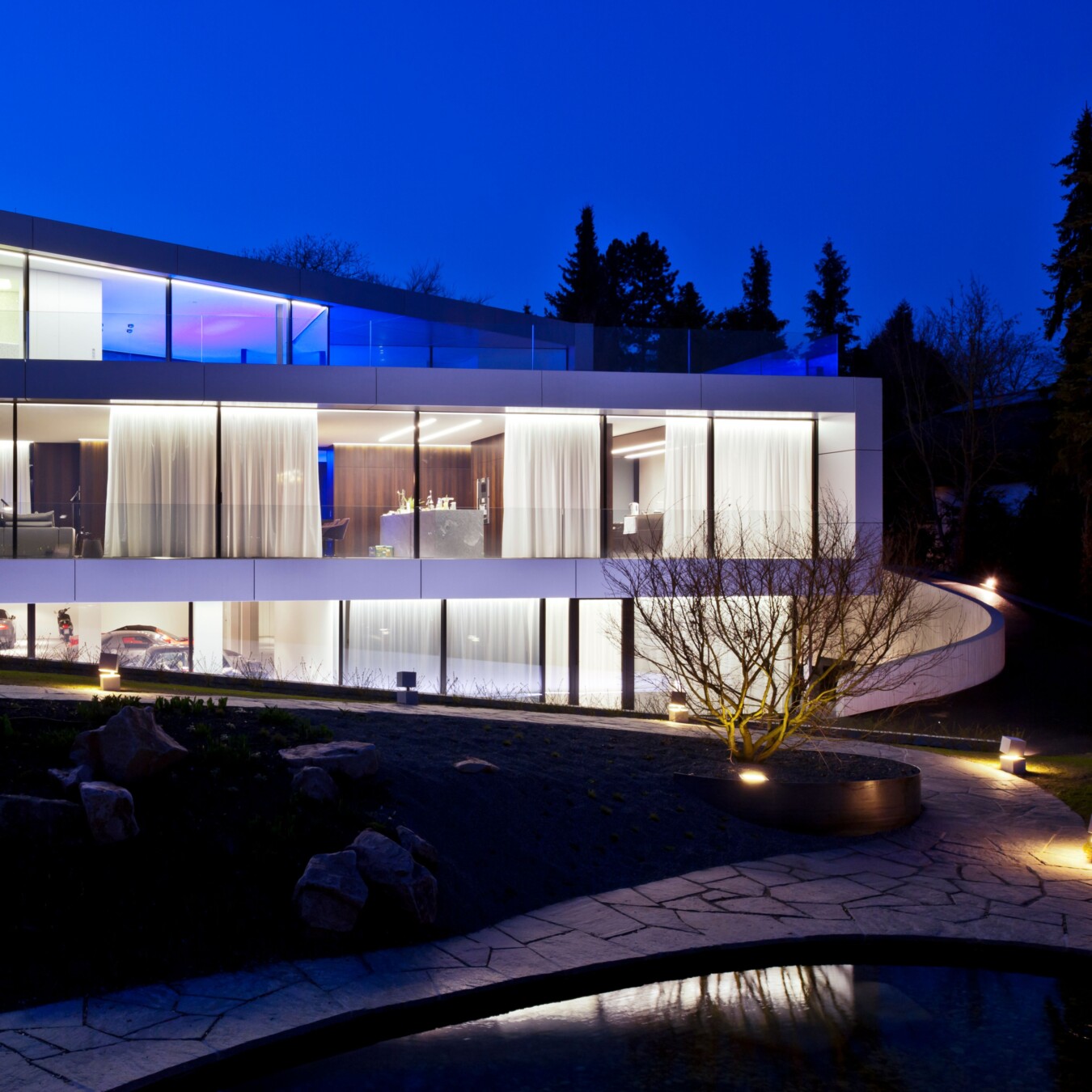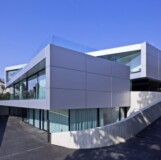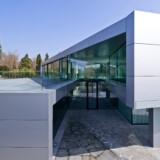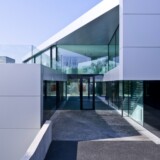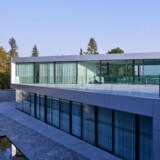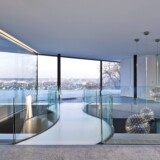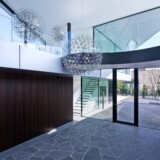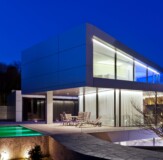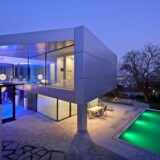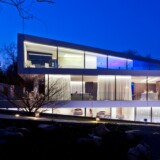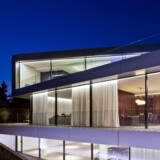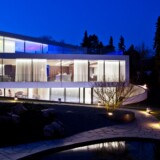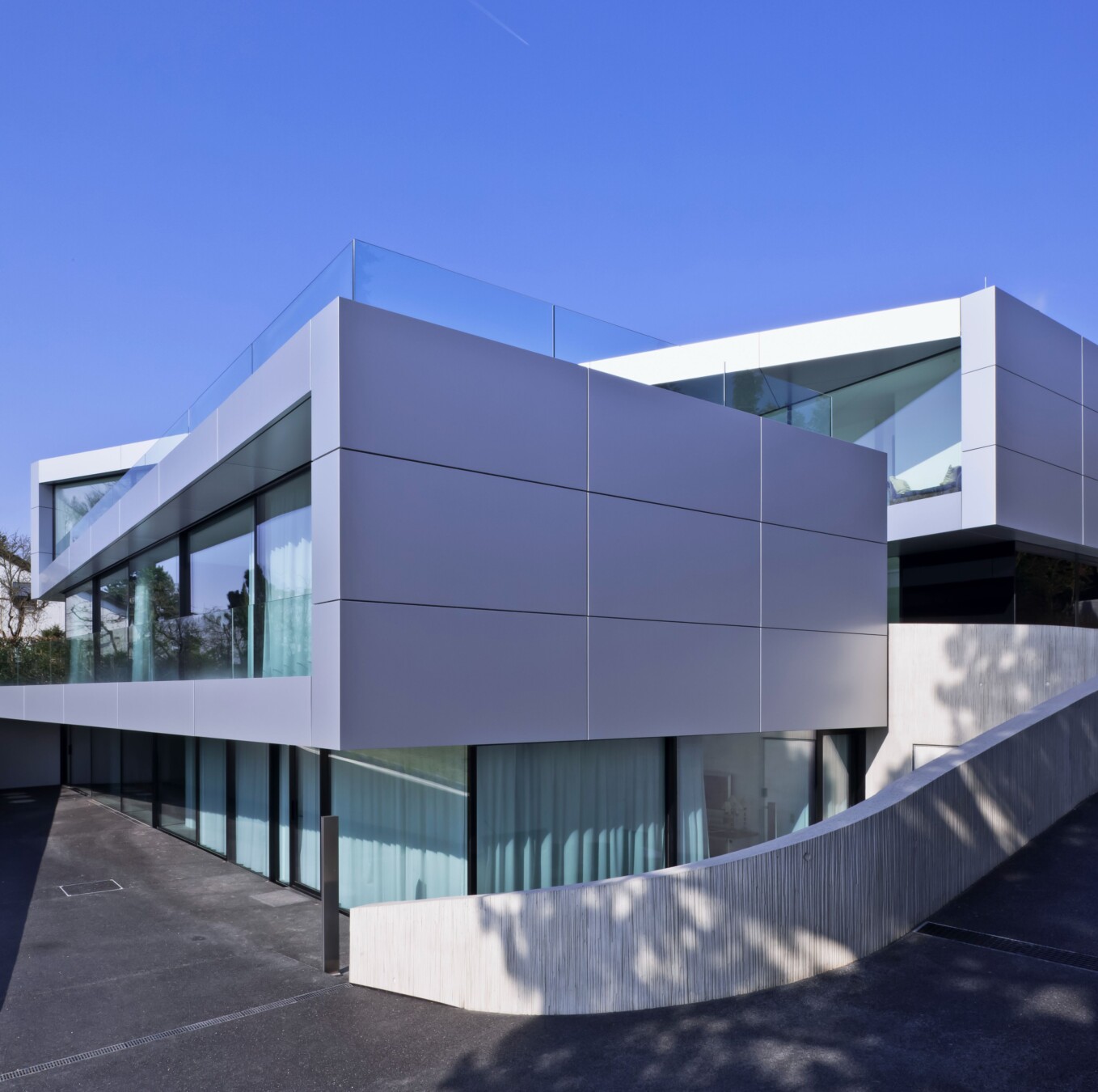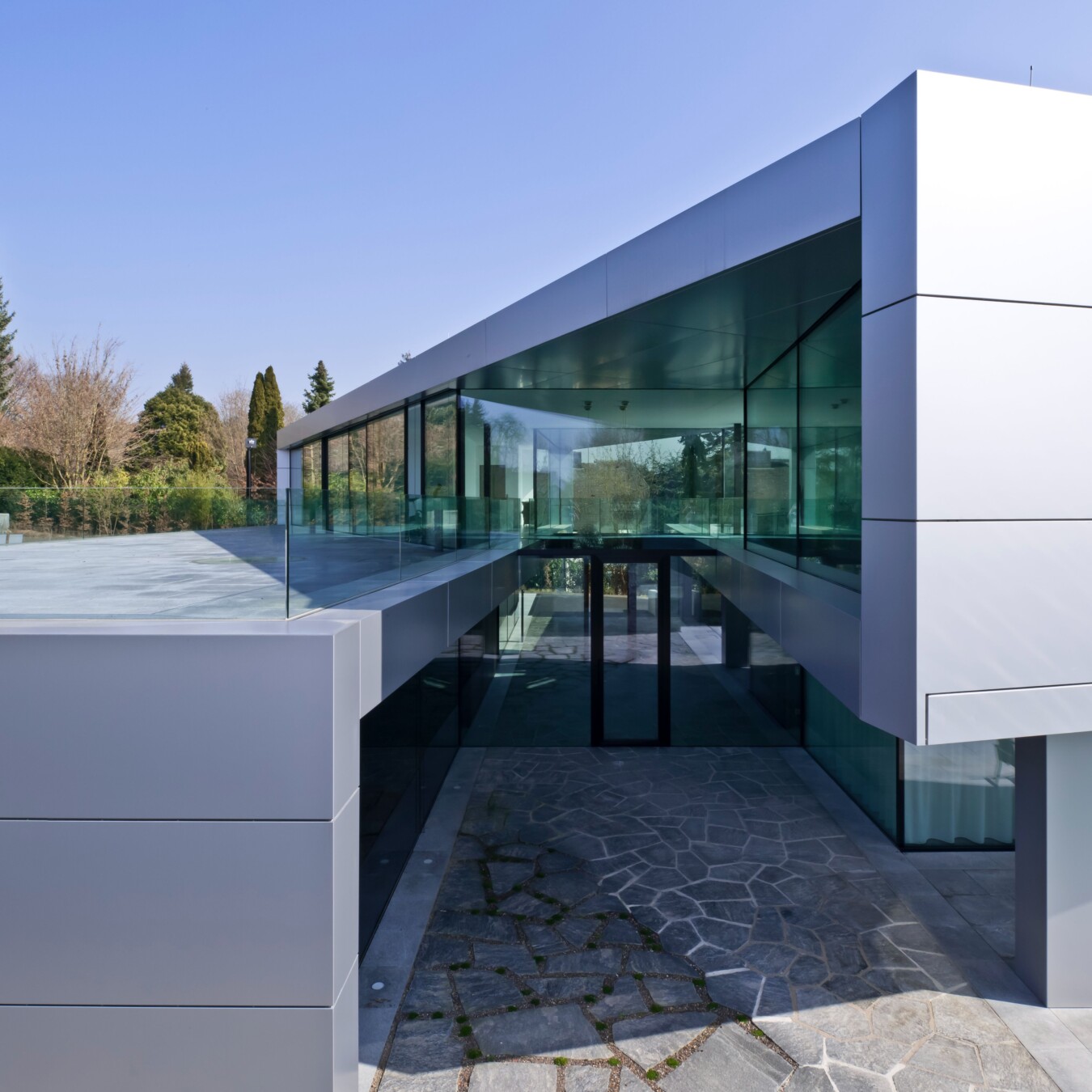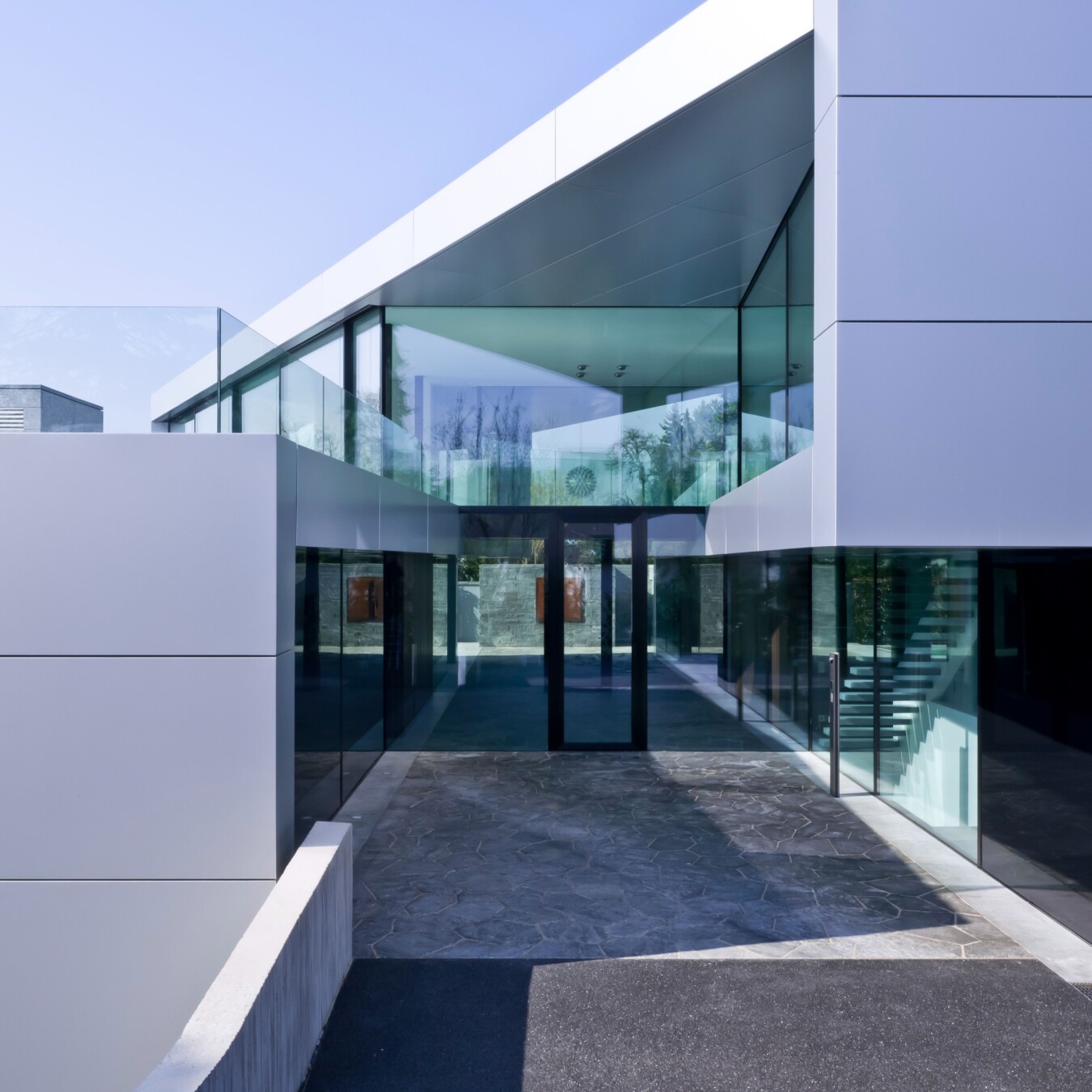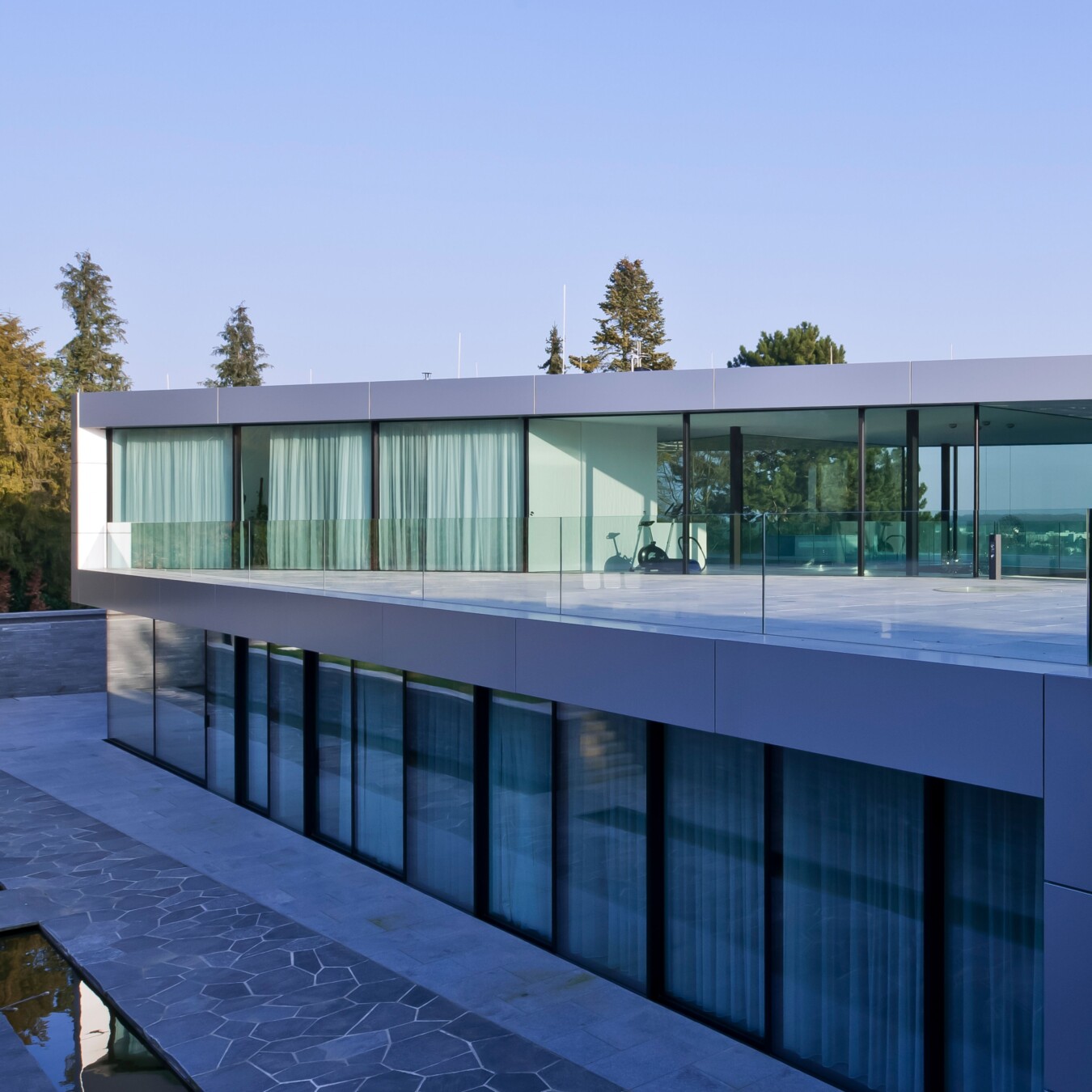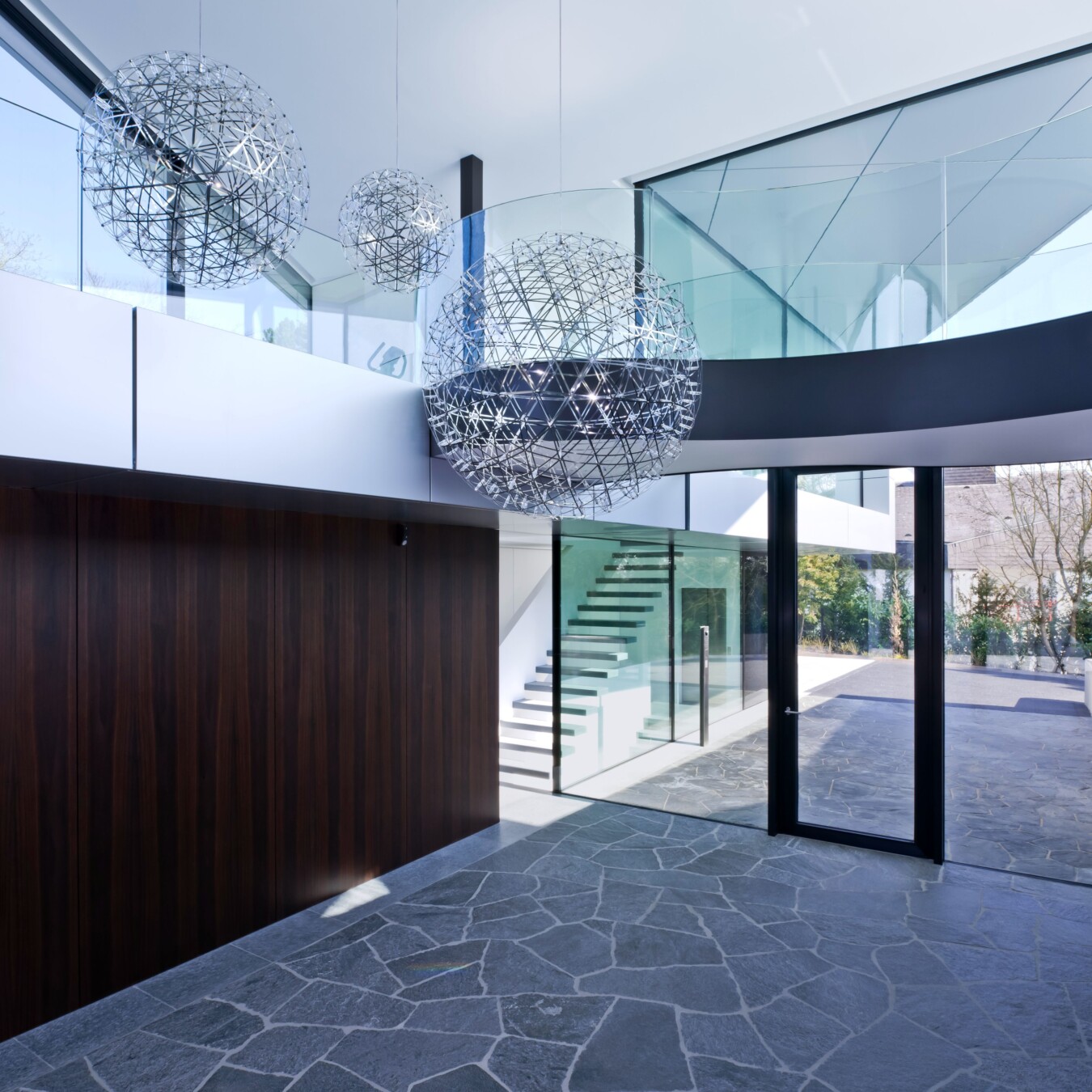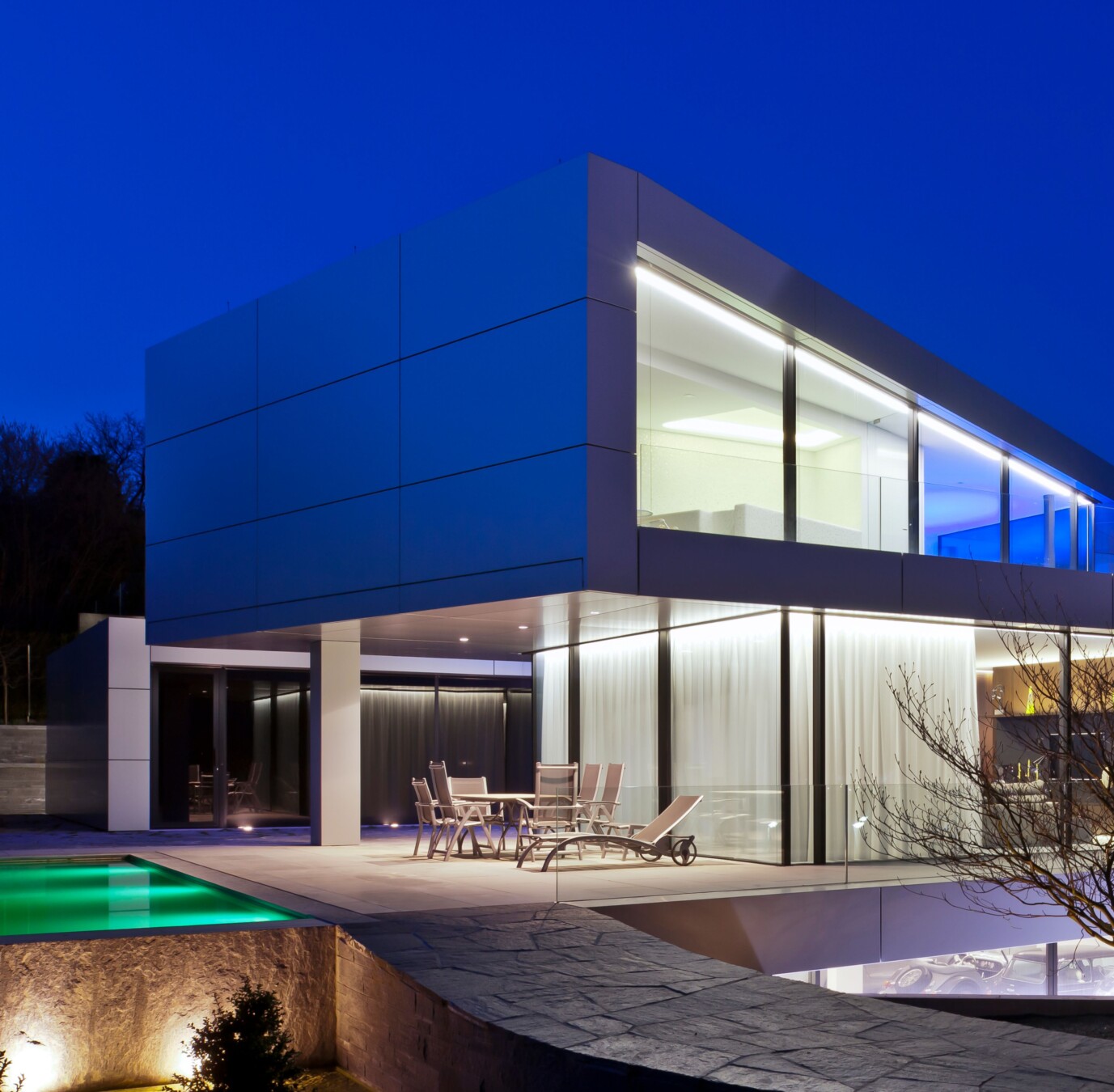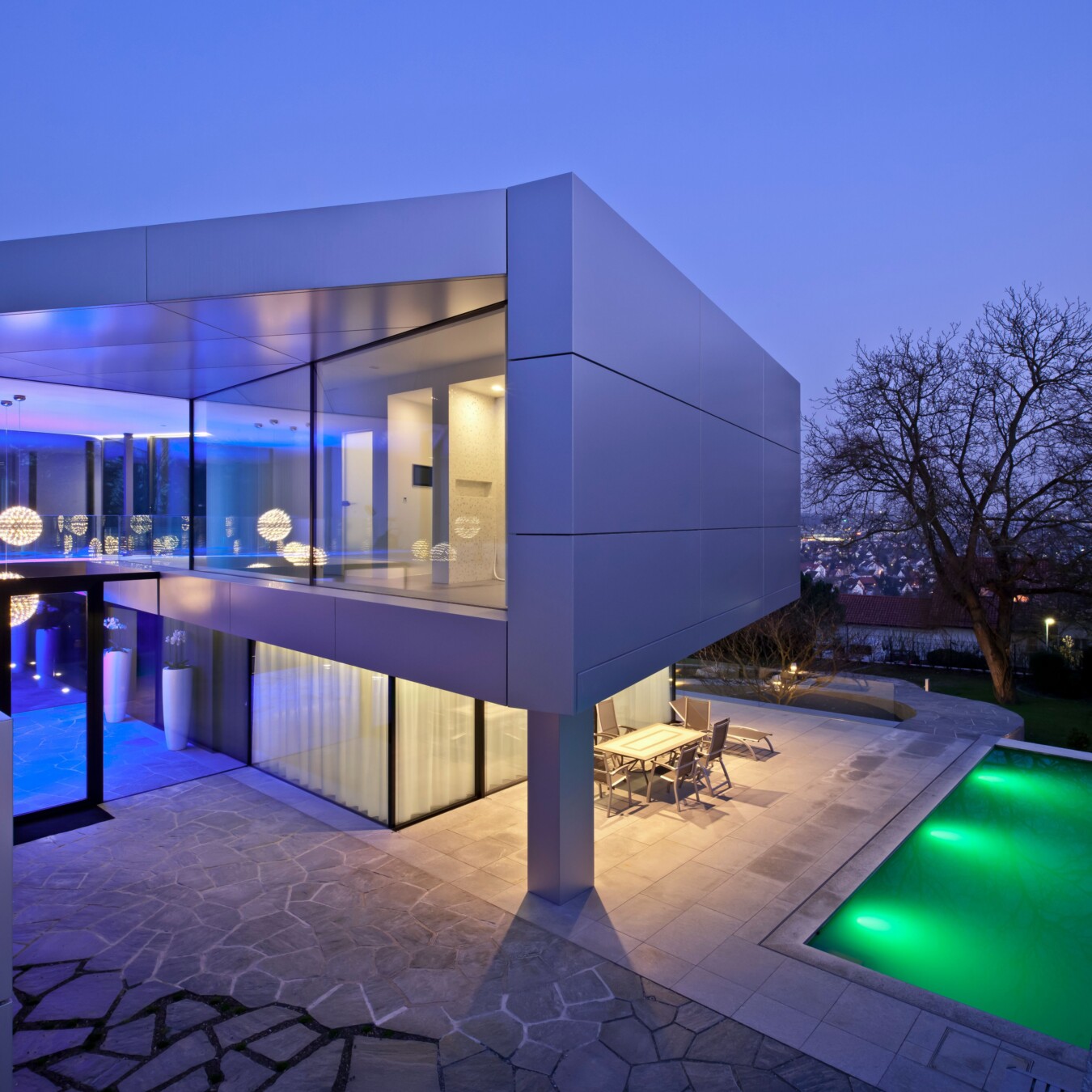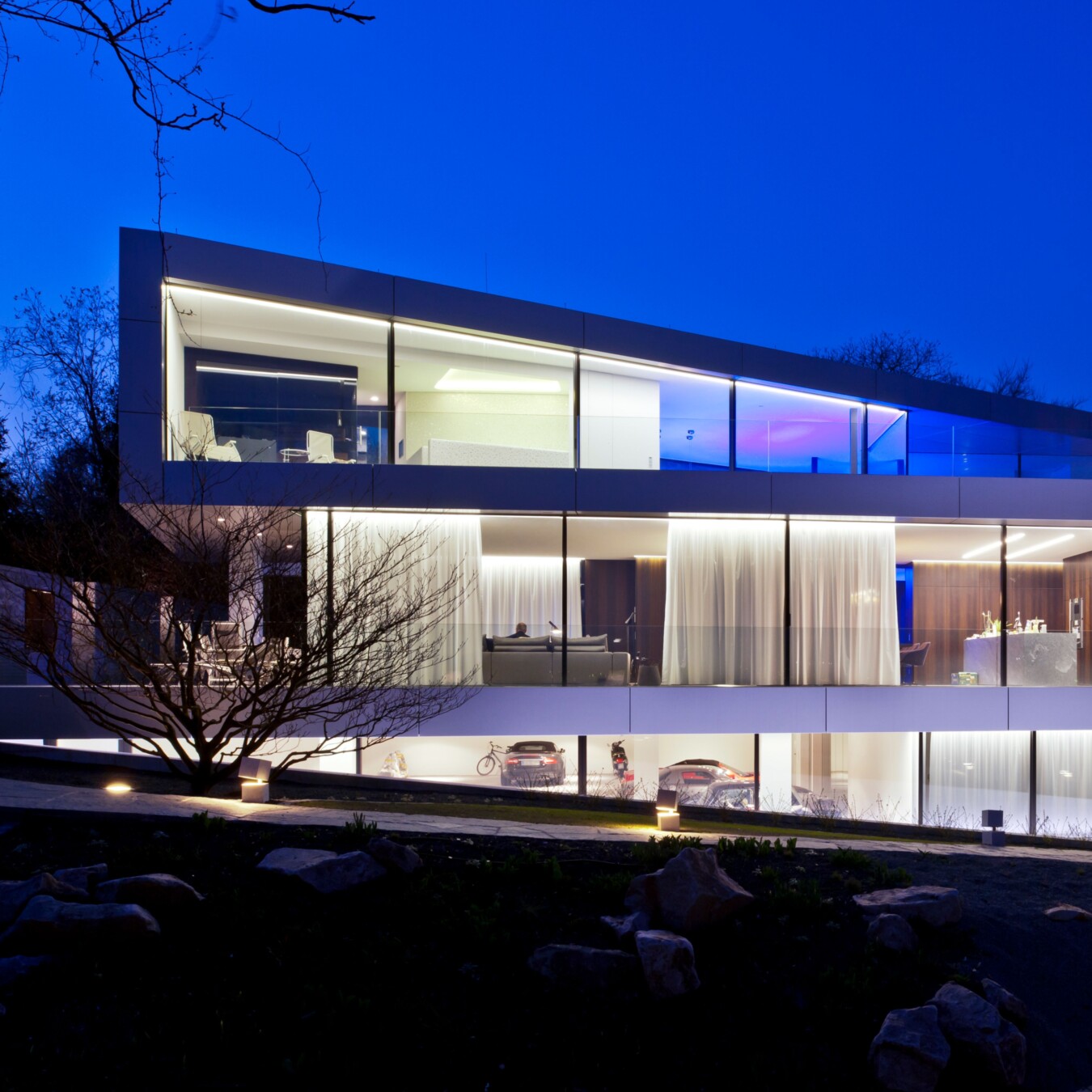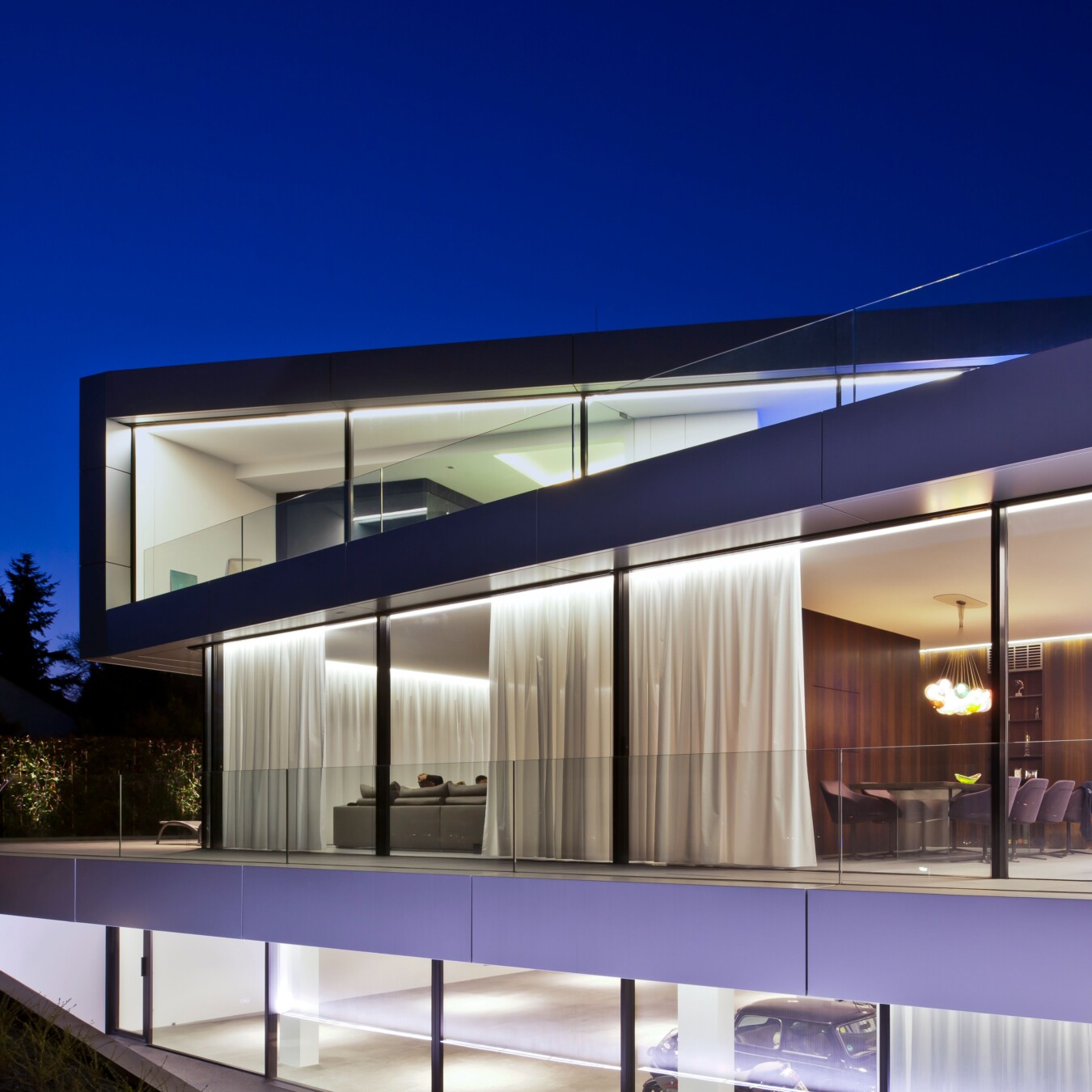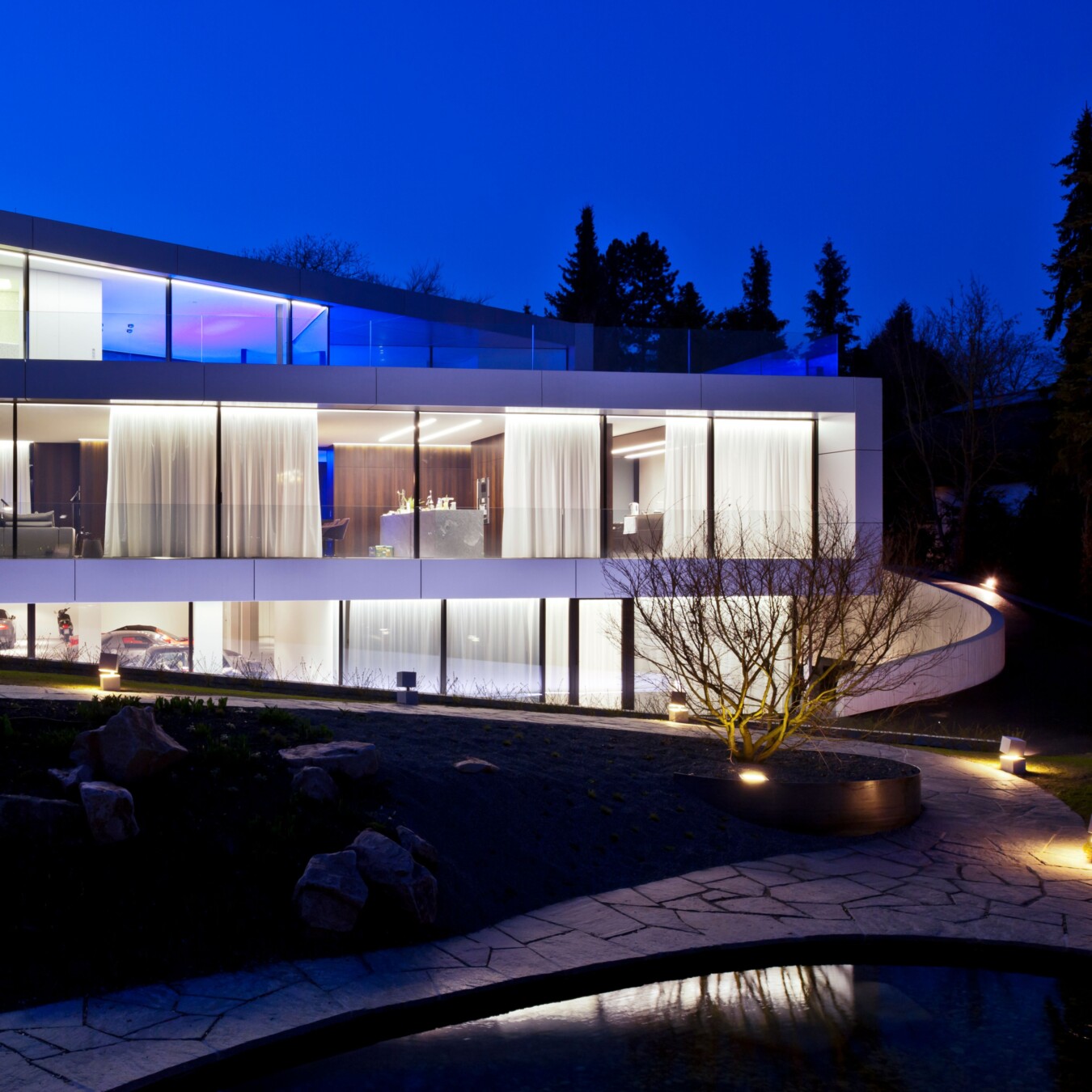 Project information
The H-shaped, three-storey building structure defines the rear, quiet outdoor area and valley-facing garden with views. Intensive exterior coverings on all levels with sliding window façade flush with floor and ceiling.
air-lux window façade system
17 air-lux sliding windows 2.5–3.9 metres wide, partly motorised, with many fixed elements and doors. Room heights 2.5–2.9 metres, garage door, interior glazing, glass railings.
Architecture firm
Kai Dongus, Ludwigsburg
Image
Black photo design, Ludwigsburg
---