The air-lux integrated drive is invisible integrated into the frames of all opening types and avoids the need for installation niches or recesses in the ceiling. Sliding windows can be opened and closed fully automatically, smoothly and quietly. In the event of a power failure, the sliding window can easily be slid manually and locked without power.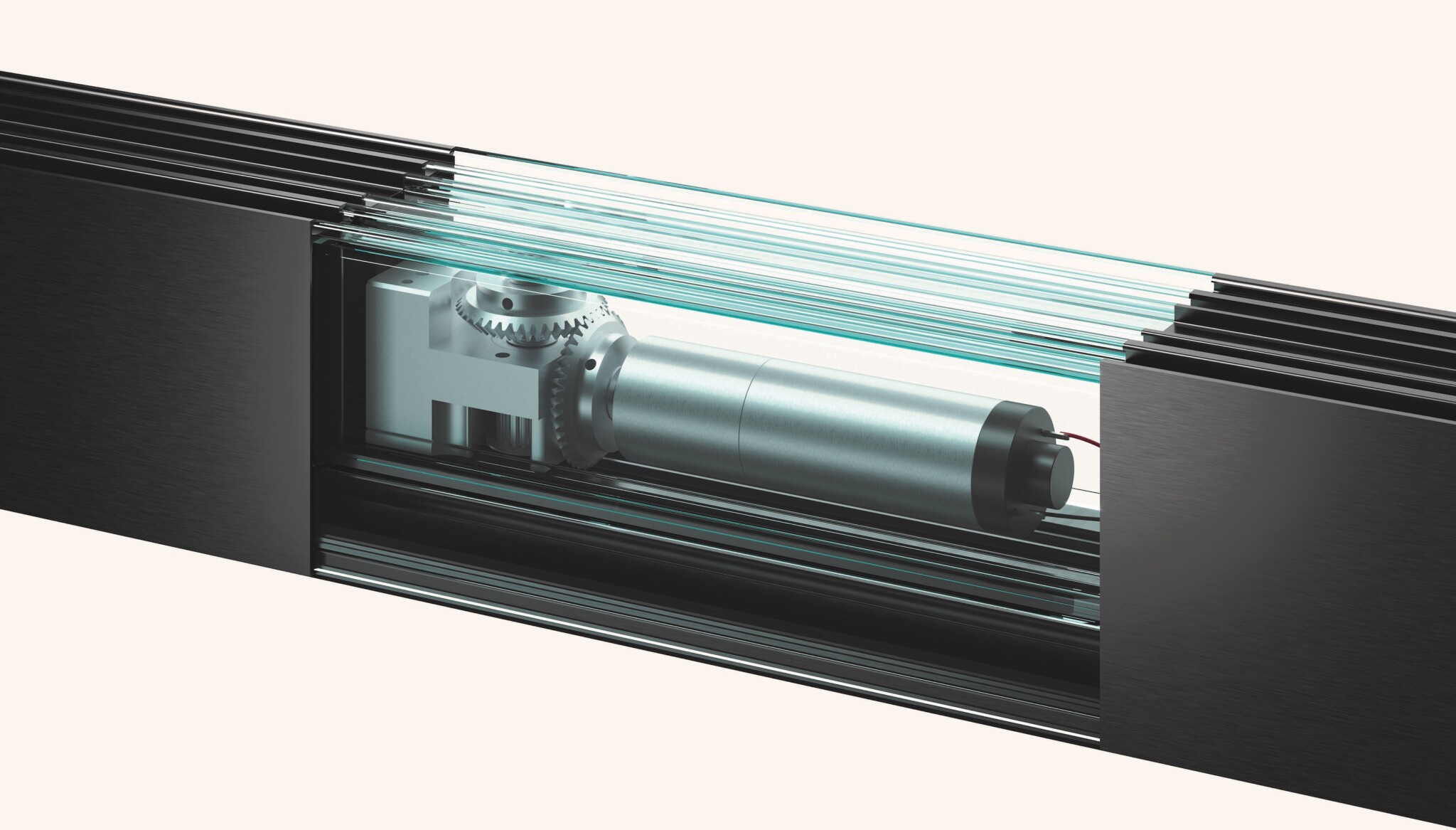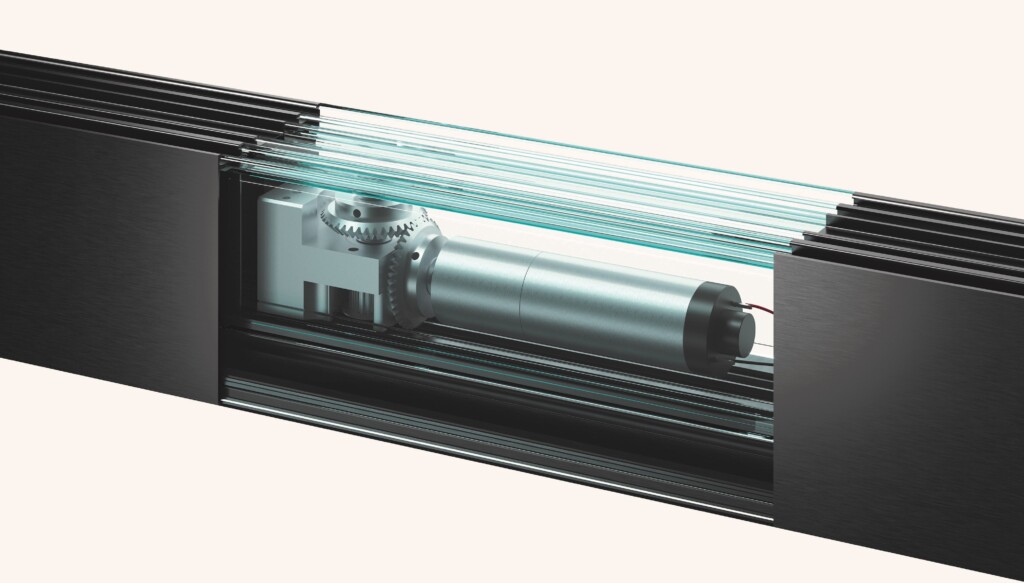 Weight
As vented seals do not have frictional resistances as in systems conventional brush seals, we recommend motorisation starting from a weight of approx. 600 kg. The drive can be used to move sliding elements weighing up to a maximum of 1,800 kg.
Preparation of the drive
As access to the drives is always provided from the inside, it is also possible to prepare everything for automation and retrofit the system at a later date. This is particularly useful for larger investment projects where the ownership is not yet known, or as a retirement provision.
Control/speed
The control of the motor is adjusted specifically to the size and weight of the respective slide valve as well as to the wishes of the client. Everything is possible, from different speeds to dead man's control, timer functions or even different opening widths.

The travel speed of the sliding window can be individually adjusted depending on the size and weight of the sliding window. As standard, the blade is operated at a speed of approx. 115 mm/s, which corresponds to 52% of the maximum motor power. For smaller, light sliding elements, the speed can be increased by up to 80%, which corresponds to 180 mm/s.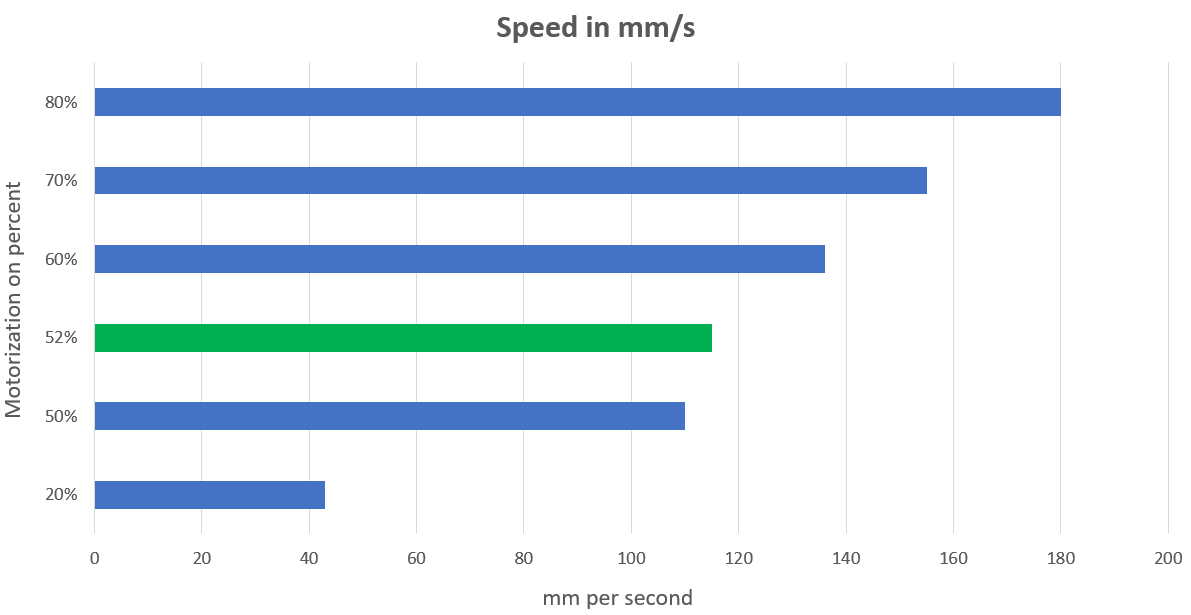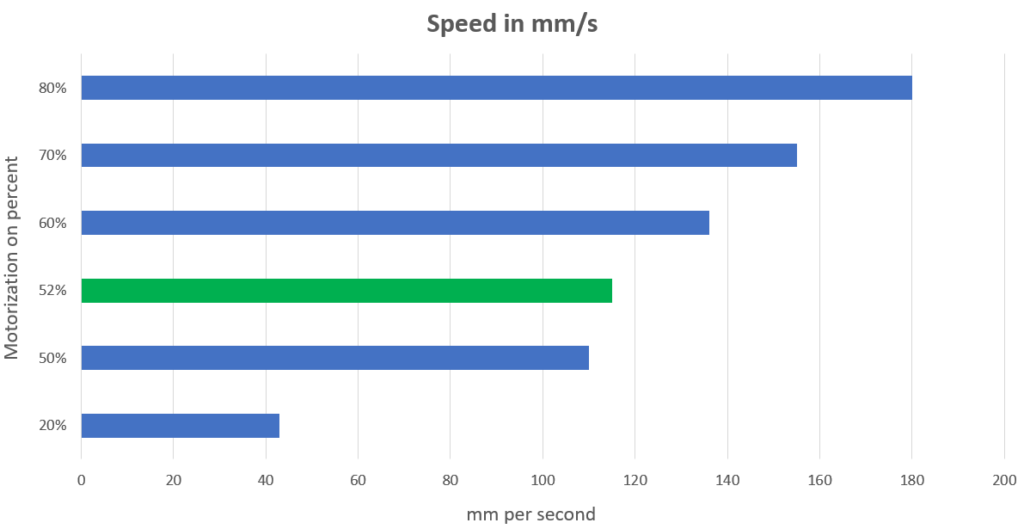 Safety
The standard version includes a locking edge safety device with obstacle detection by force cut-off. According to DIN EN 16005, the sliding window stops as soon as an obstacle with a force of max. 150 N/15 kg applies to the sliding sash.