Descending windows – the vertical highlight
We make your window disappear and reappear at the push of a button. With the new descending front, we are expanding our product range with a new, impressive type of opening.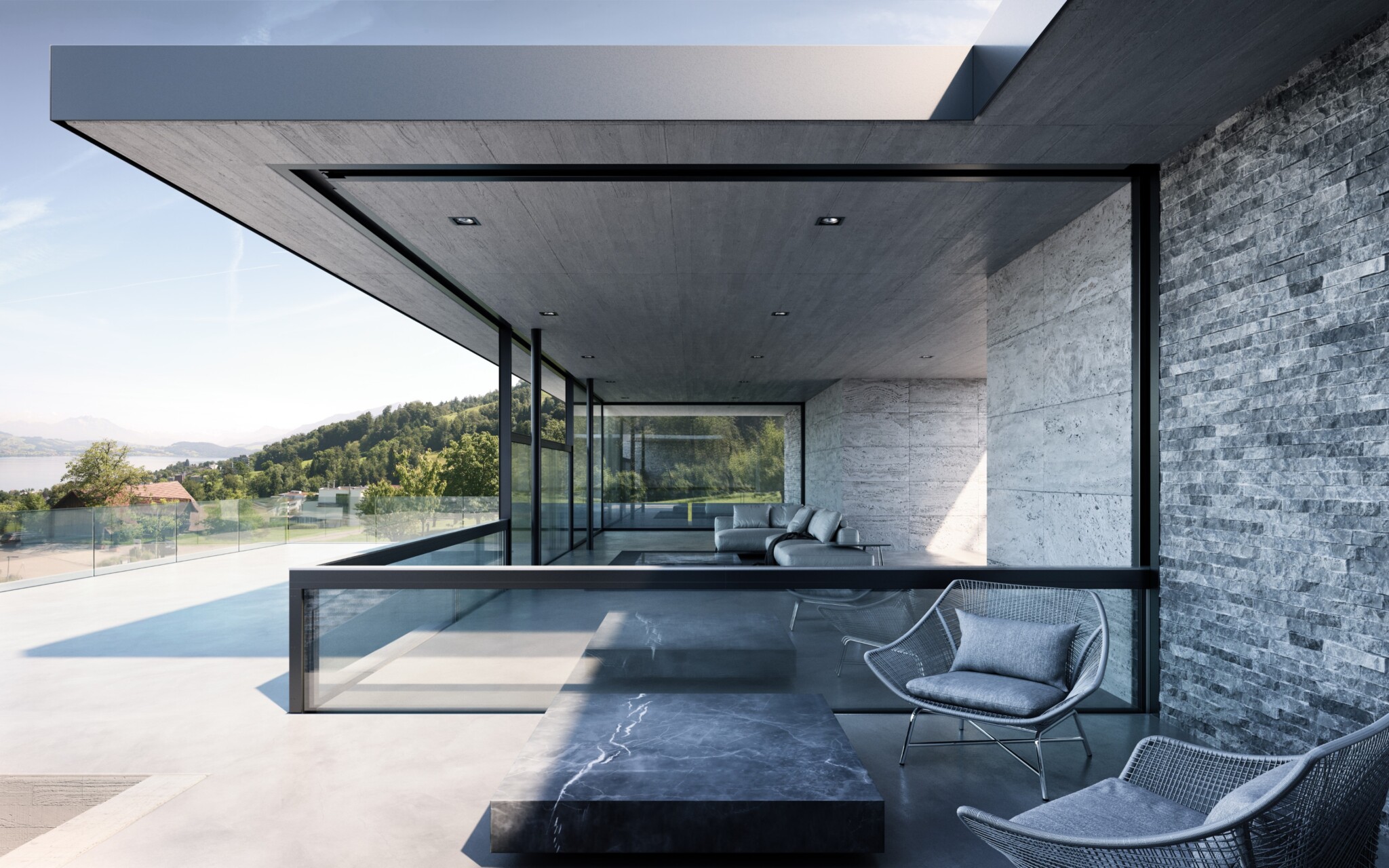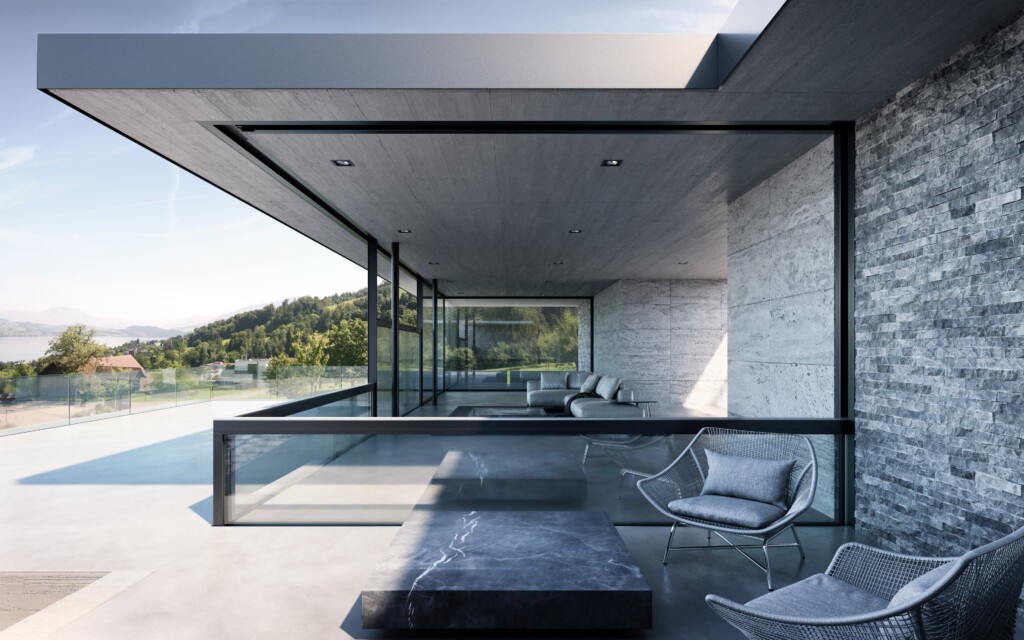 With our drop front, this can be opened across the entire width and the entire drop window sinks into the ground. This new opening function has one advantage over the sliding element: you do not need a fixed element in front of which the slide can be pushed.
Fully retractable: 100% tight
The new countersunk fronts also feature the unique air-lux air sealing system. The circumferential, inflatable ring seals adapt to the movable sash element and perfectly close the gap between sash and fixed part. This guarantees 100 percent sealing against driving rain, wind and noise.
Blog post "worlds best tightness"
Perfectly balanced
The lowering front stands on a stable supporting structure which is connected to a counterweight. The counterweight ensures that the lowering front is perfectly balanced and can be moved noiselessly up and down using an electric drive. In the event of a power failure, the lowering front can be closed manually from the equipment room.
Convenient operation, maximum safety
You operate the lowering front via a push button with dead man's control and visual monitoring of the ride. On request, the lowering front is also available with fully automatic control, whereby safety is guaranteed by radar or infrared.

We produce and assemble the air-lux lowering fronts in compliance with the machine guidelines. We therefore ensure personal safety at all times. This is the case when the lowering front is operated, in the event of a power failure or in the event of a severe storm.
Technical room
Since the countersunk front disappears completely into the floor, you need enough space underneath the glazing to place the countersunk front when open. This technical room, which also houses the control unit, motor, drive shaft and counterweight, must be accessible for maintenance work. Our planners determine and record how large this technical room must be.

Rainwater is collected by a concealed gutter and drained through a drainage opening.
10-year guarantee
We manufacture air-lux countersunk fronts in Switzerland from high-quality aluminium profiles and materials. We meet the highest quality standards in the processing of the robust yet filigree frames. This is why air-lux guarantees perfect functioning and provides a 10-year guarantee on seals, frames and fittings. In addition, our service team guarantees 24-hour support for air-lux customers.
Downloads