Free Forms for Windows and Doors
The air-lux pivot windows and pivot doors guarantee full architectural freedom and a unique variety of shapes. Thanks to the inflatable air seal, window shapes become possible that could not previously be realized with conventional sealing concepts. Windows and doors become a fascinating design element, as their shapes change when they are opened.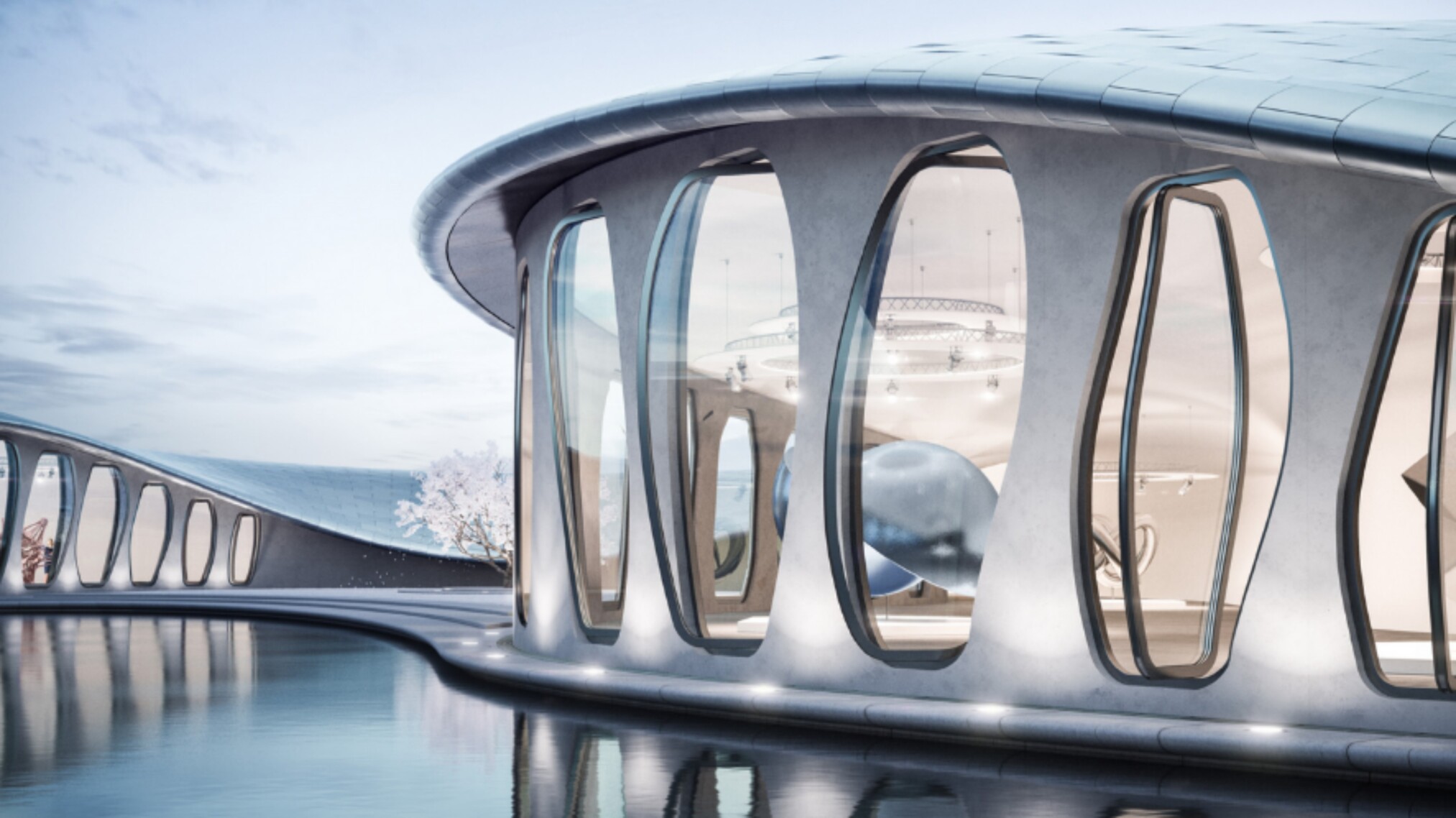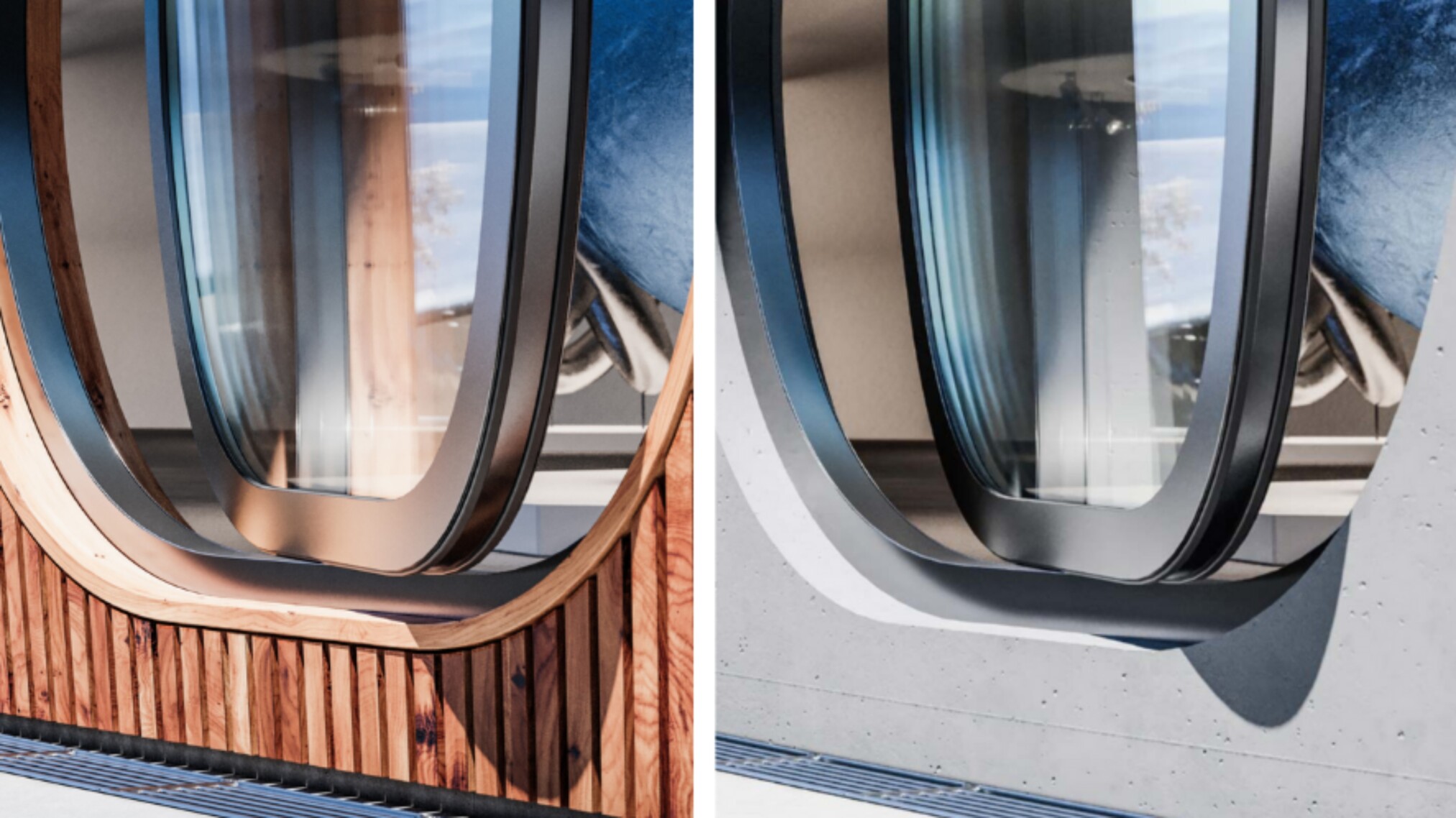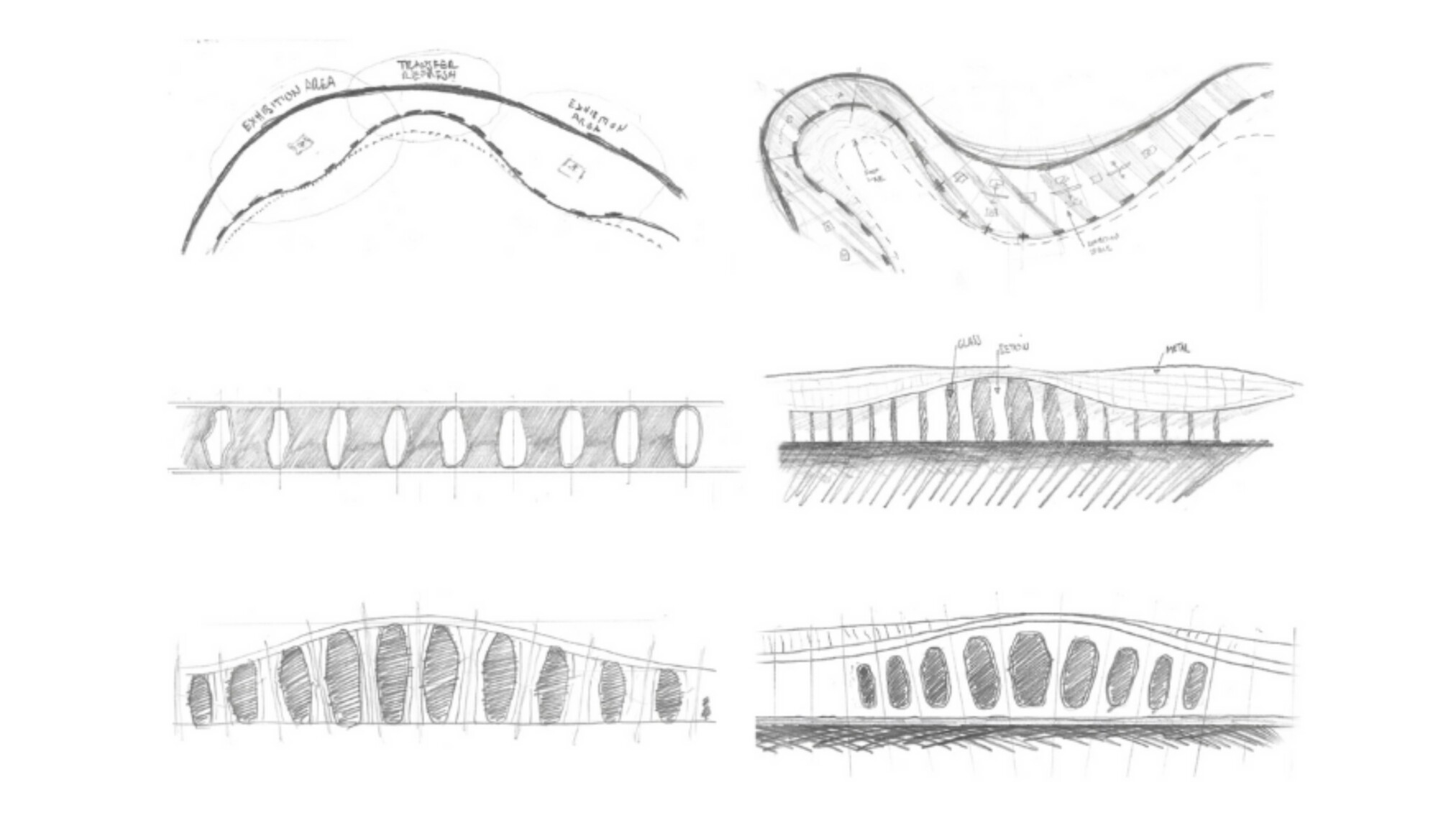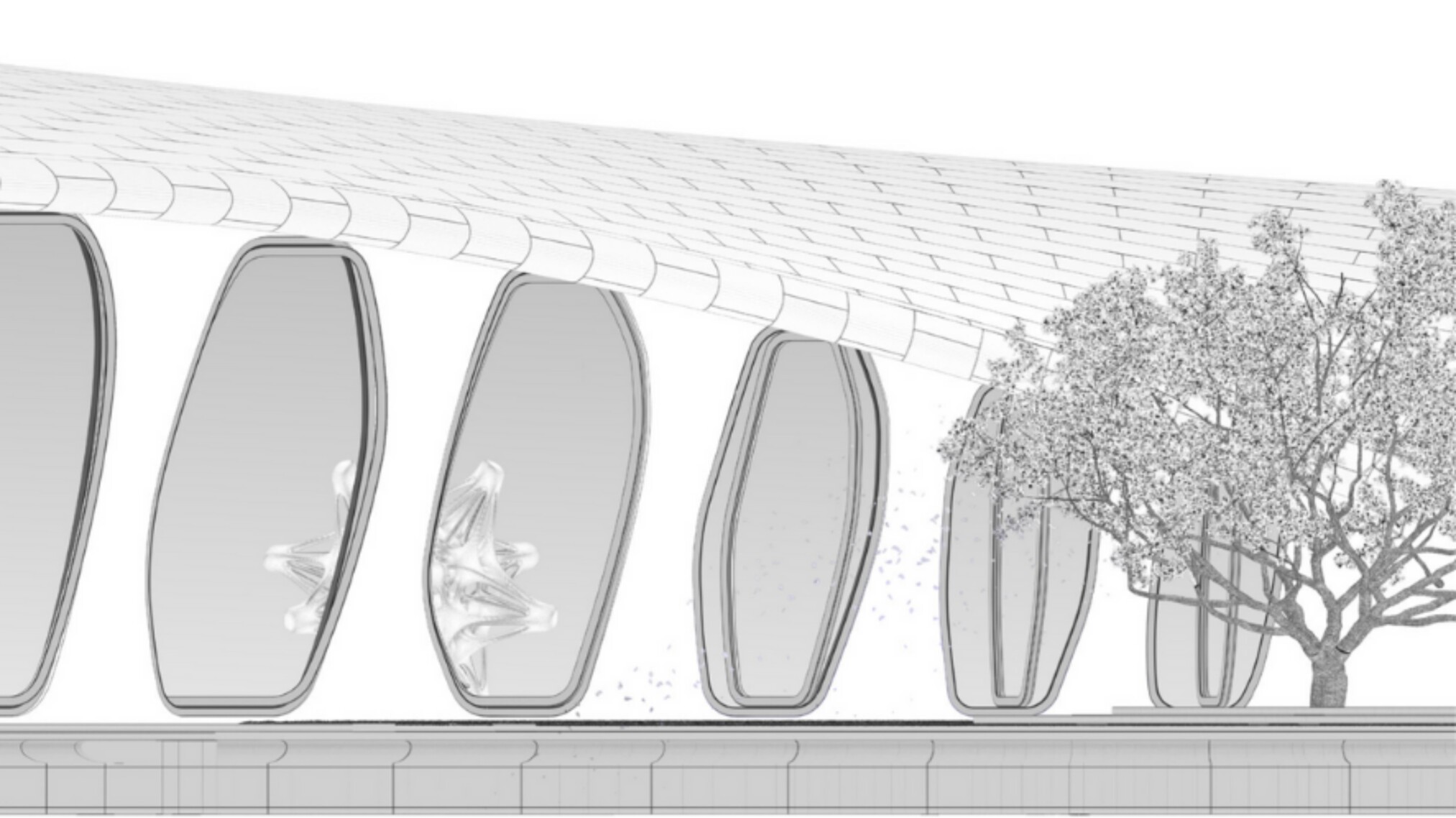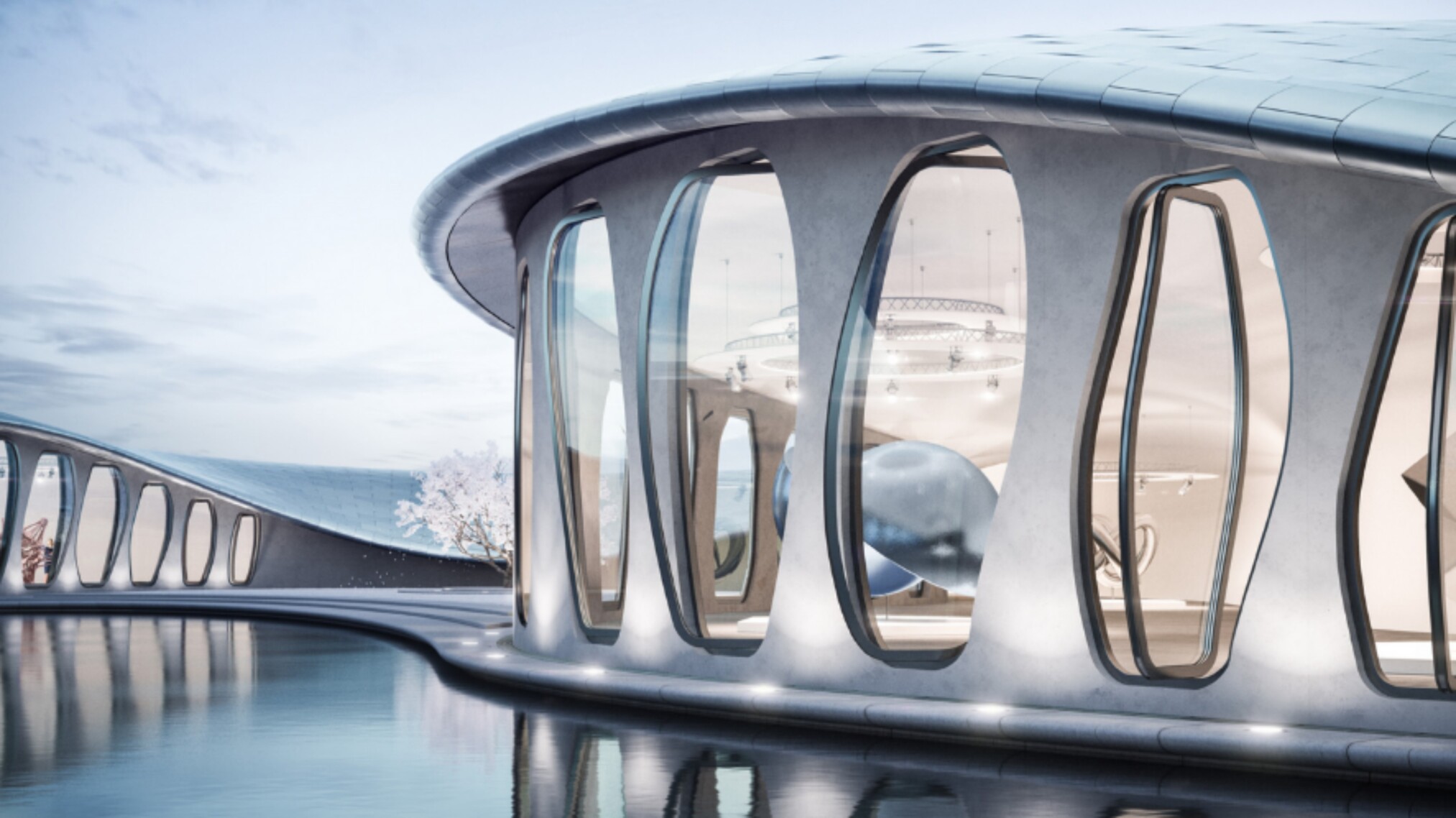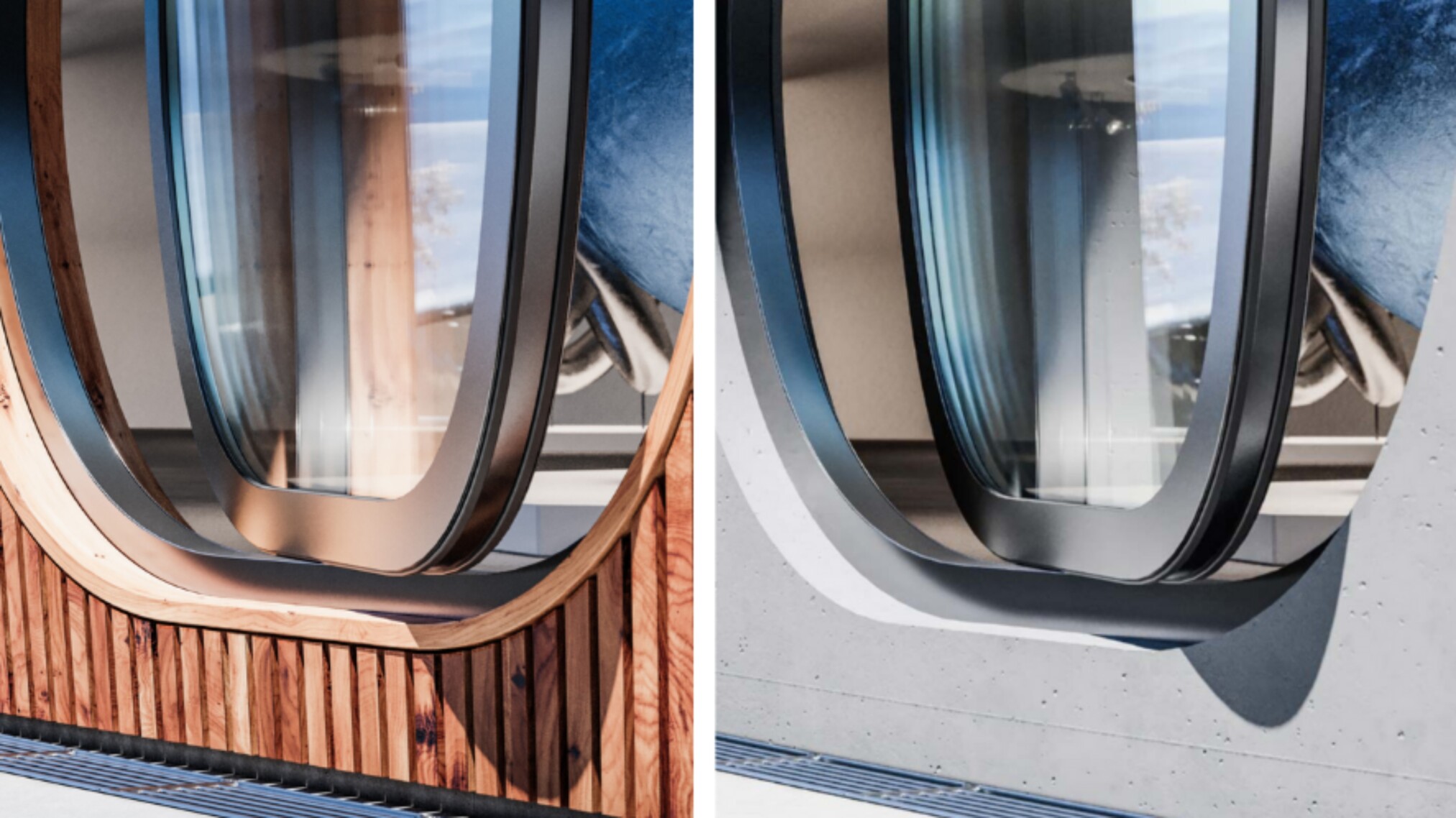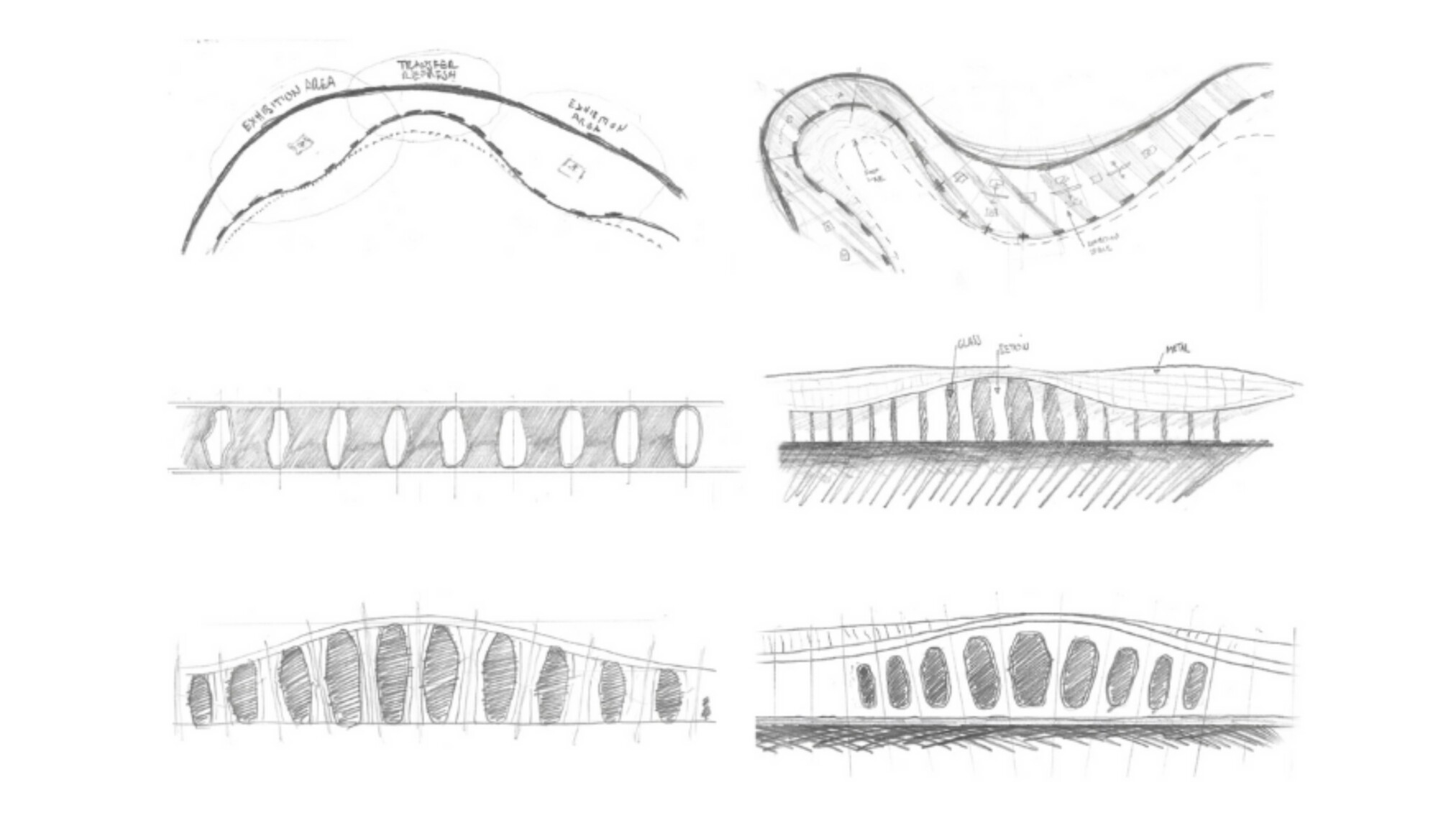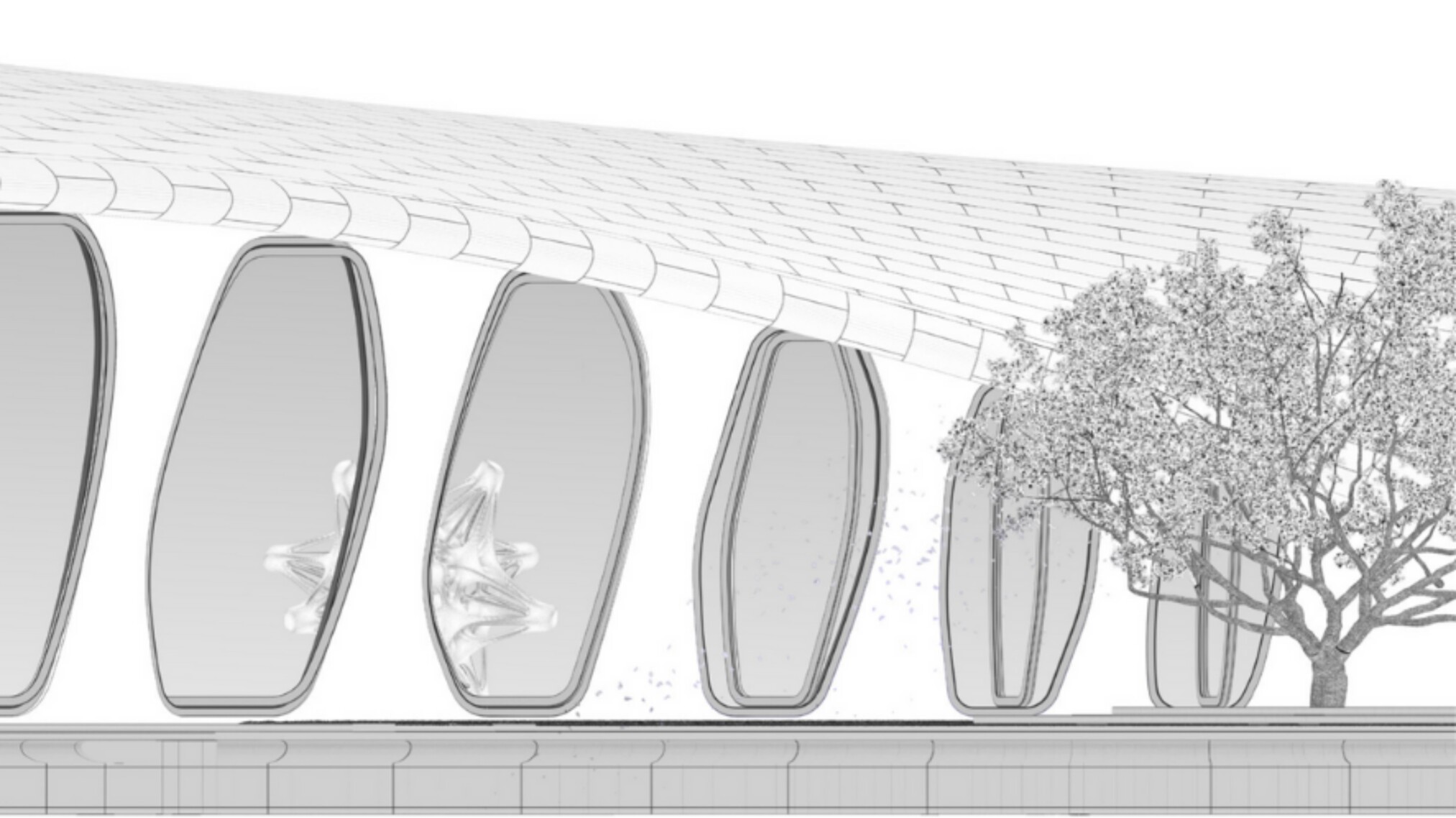 Fascinating possibilities for pivot windows and pivot doors
Whether door or window: "Pivot" stands for an opening system with a symmetrically or asymmetrically positioned pivot point. Despite its impressive size of up to 15 m², the pivot door appears light and aesthetic. When operated, it floats open almost weightlessly and without any effort. Especially for entrance areas with large openings, pivot doors are an impressive alternative to conventional swing doors. But also as windows, their free choice of shape – from round to asymmetrical, everything is possible – opens up almost unlimited possibilities for architects. The sashes can be opened inwards and outwards and are compatible with standard window systems.
Best tightness thanks to patented sealing system
Until now, opening variants with a lateral pivot point could not really establish themselves because the pivoting sash, which moves inwards and outwards at the same time, could not be completely sealed with conventional sealing systems. With the air-lux sealing concept, this is now possible. Thanks to the two air seals on both sides of the pivot, fully integrated in the aluminum profiles, pivot windows and doors are 100% airtight and driving rain-proof, with no weak points in the corners or in the rotation area of the rotation axis. This means that air-lux pivot solutions can also be used without any problems on highly exposed and weathered facades of buildings without canopies or projections.
If you have any questions about pivot windows and doors for free solutions, we will be happy to help. Simply contact us by phone (+41 71 272 26 00) or by mail.
Downloads
Flyer «Free Forms for Windows and Doors»