New showroom with air-lux descending front
The new air-lux showroom was opened on the roof terrace of Krapf AG's production building in November. Get to know our innovative window and façade solutions in an architecturally stylish ambience.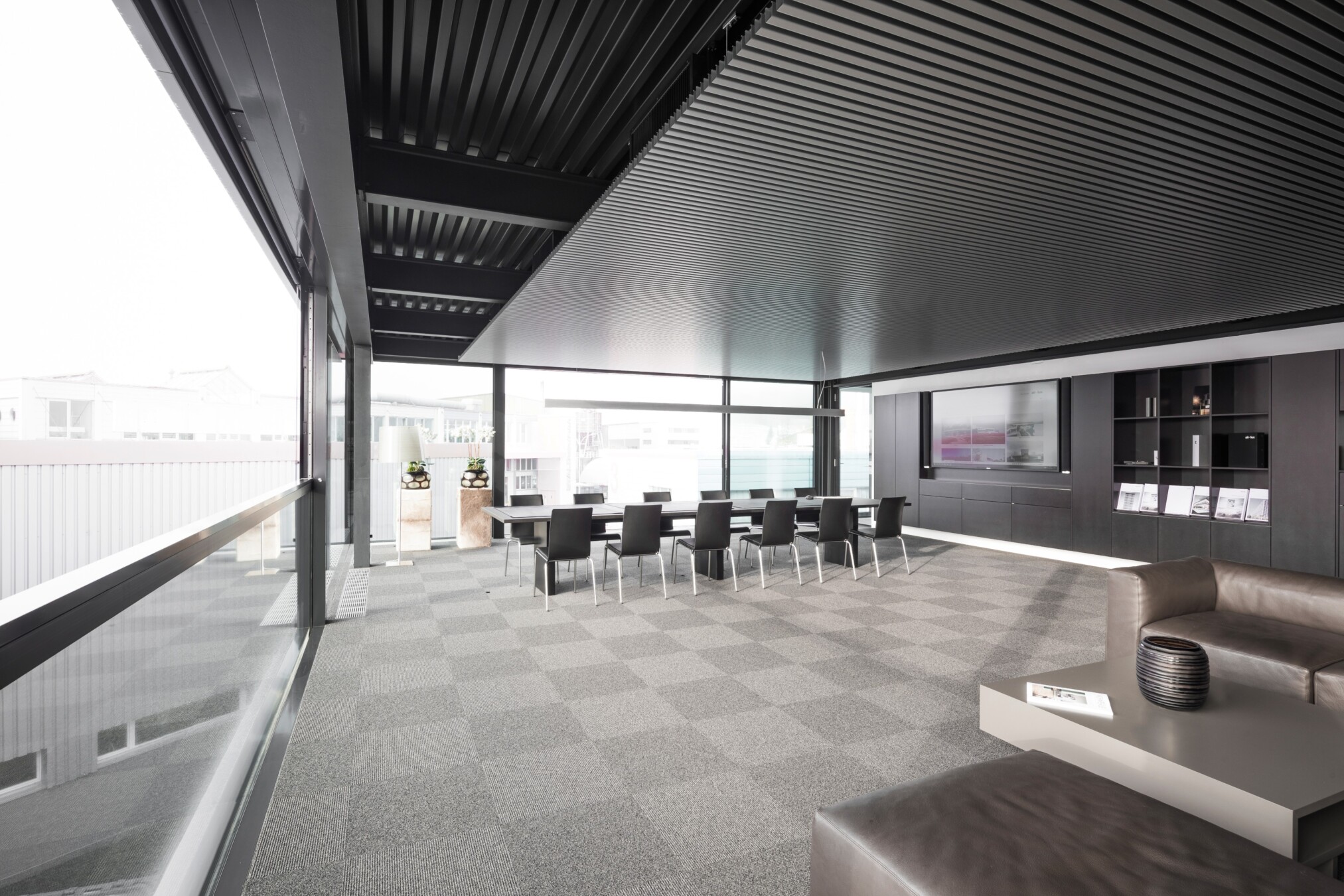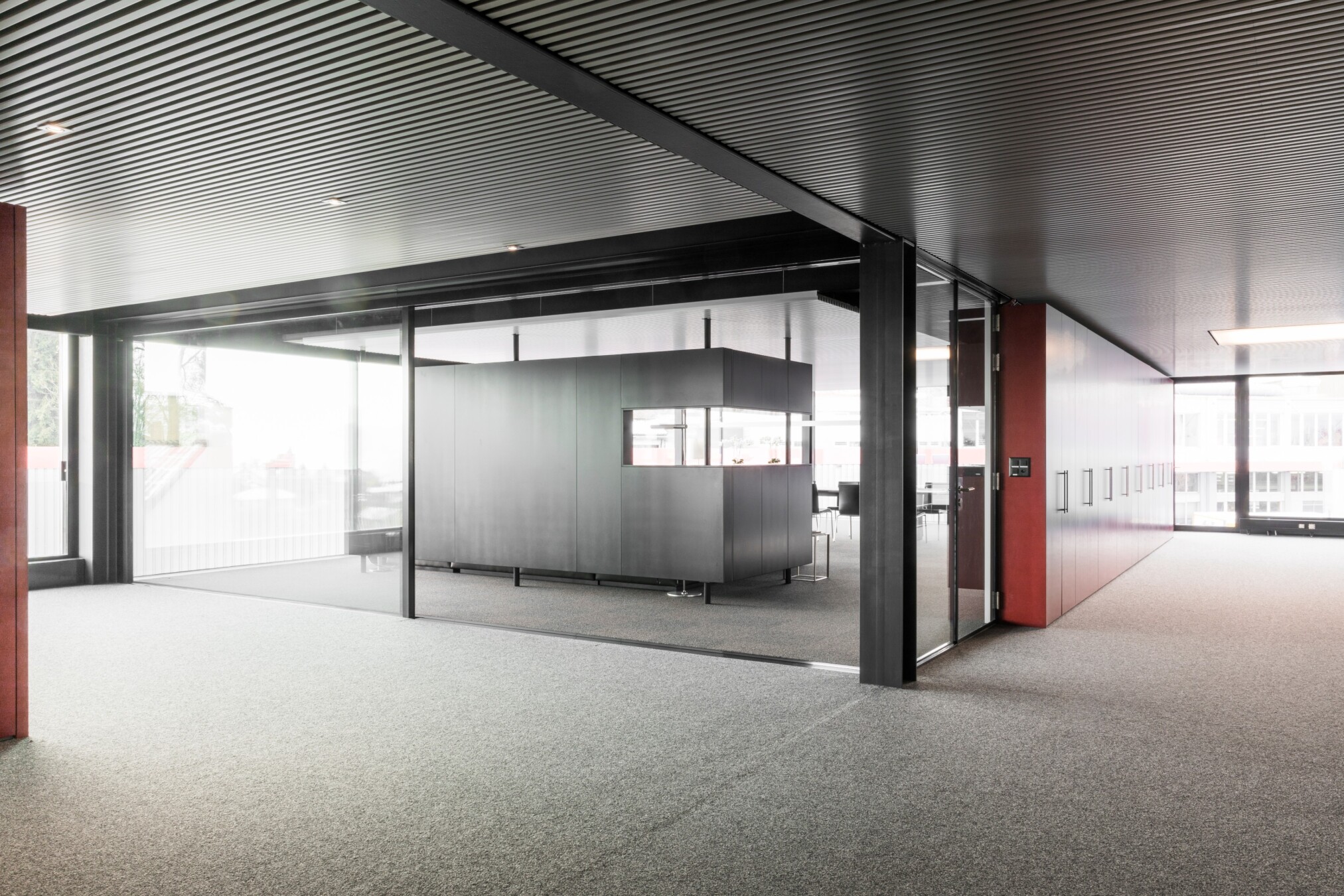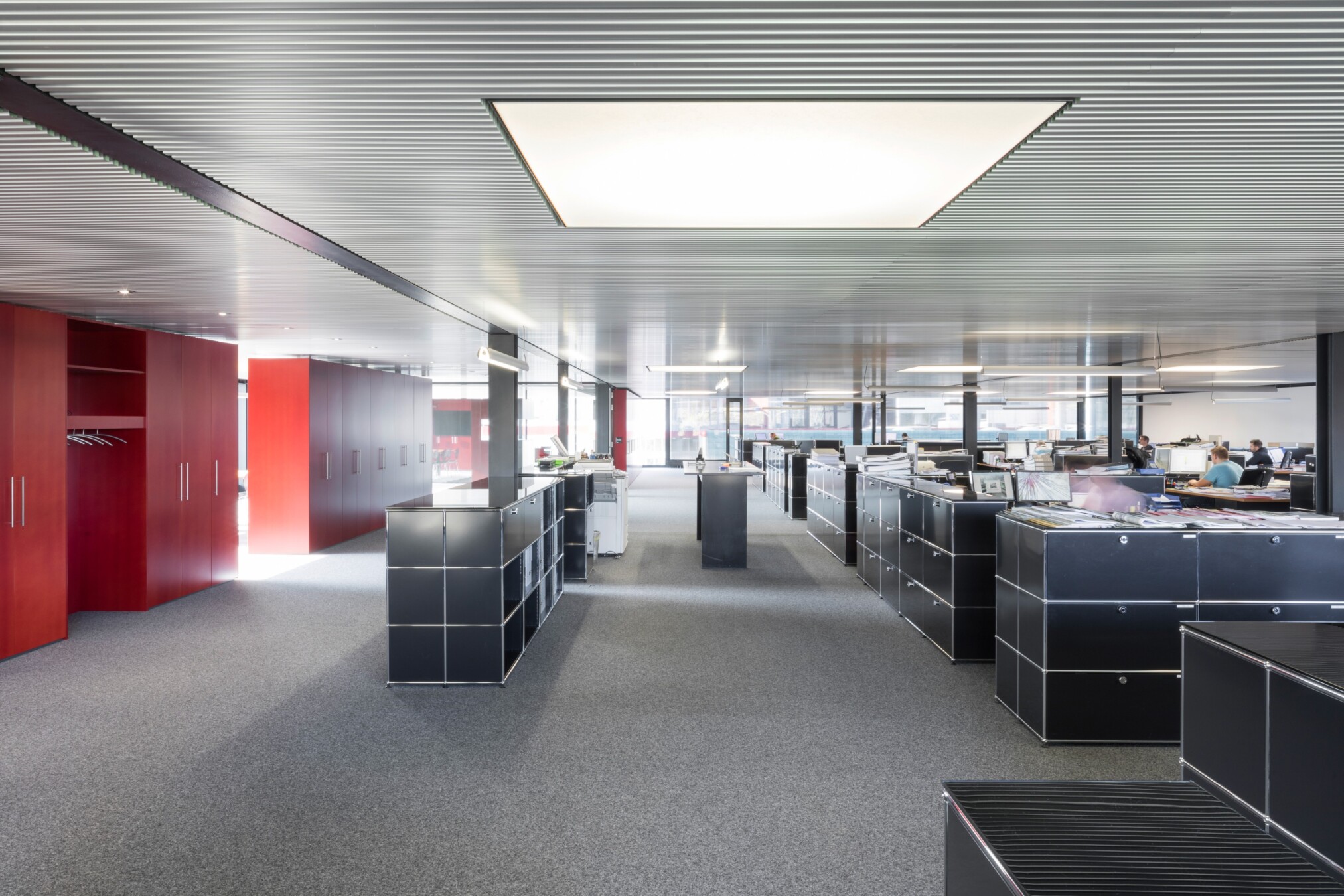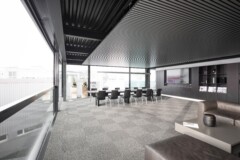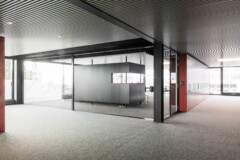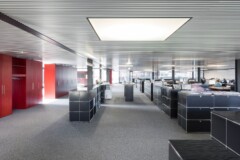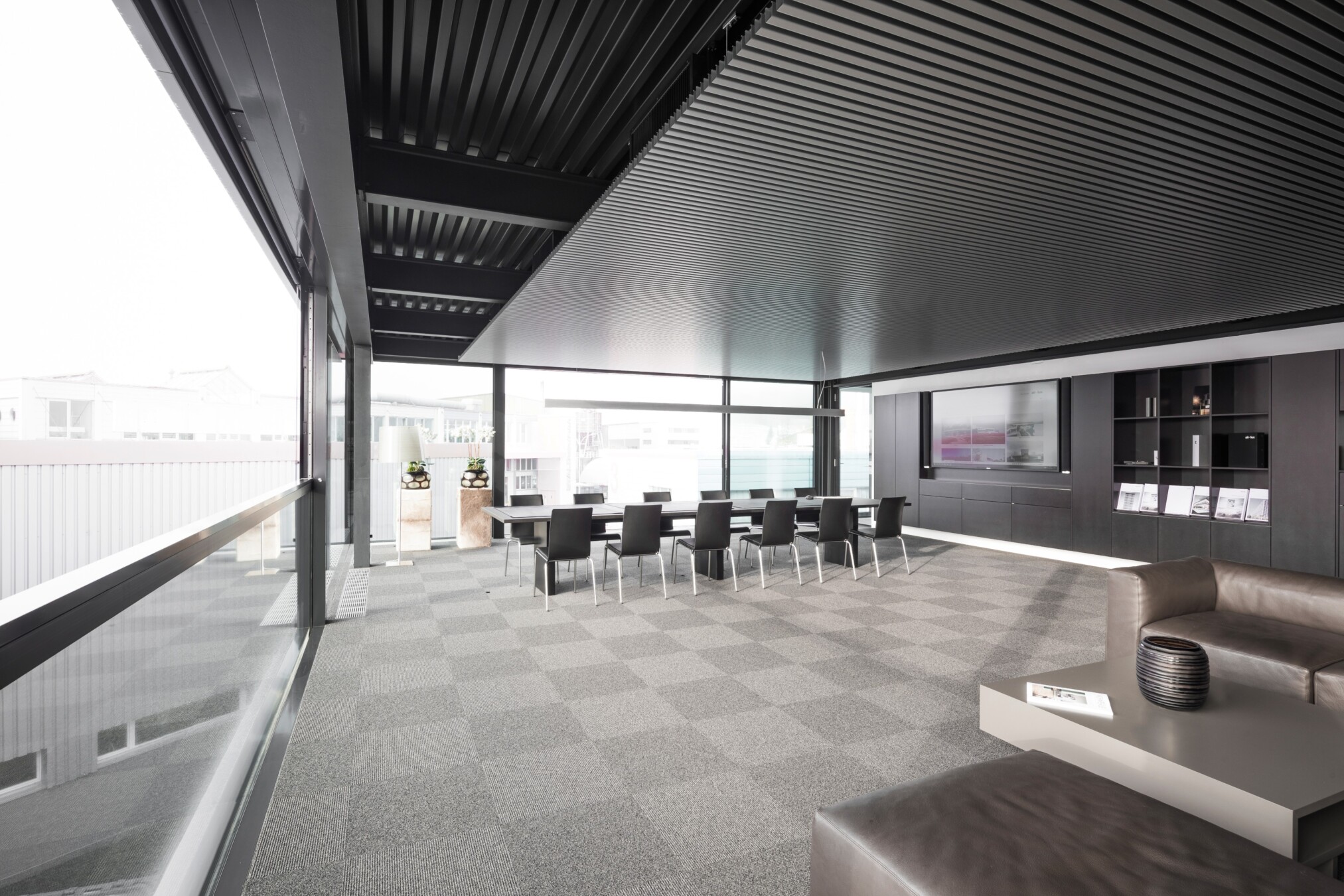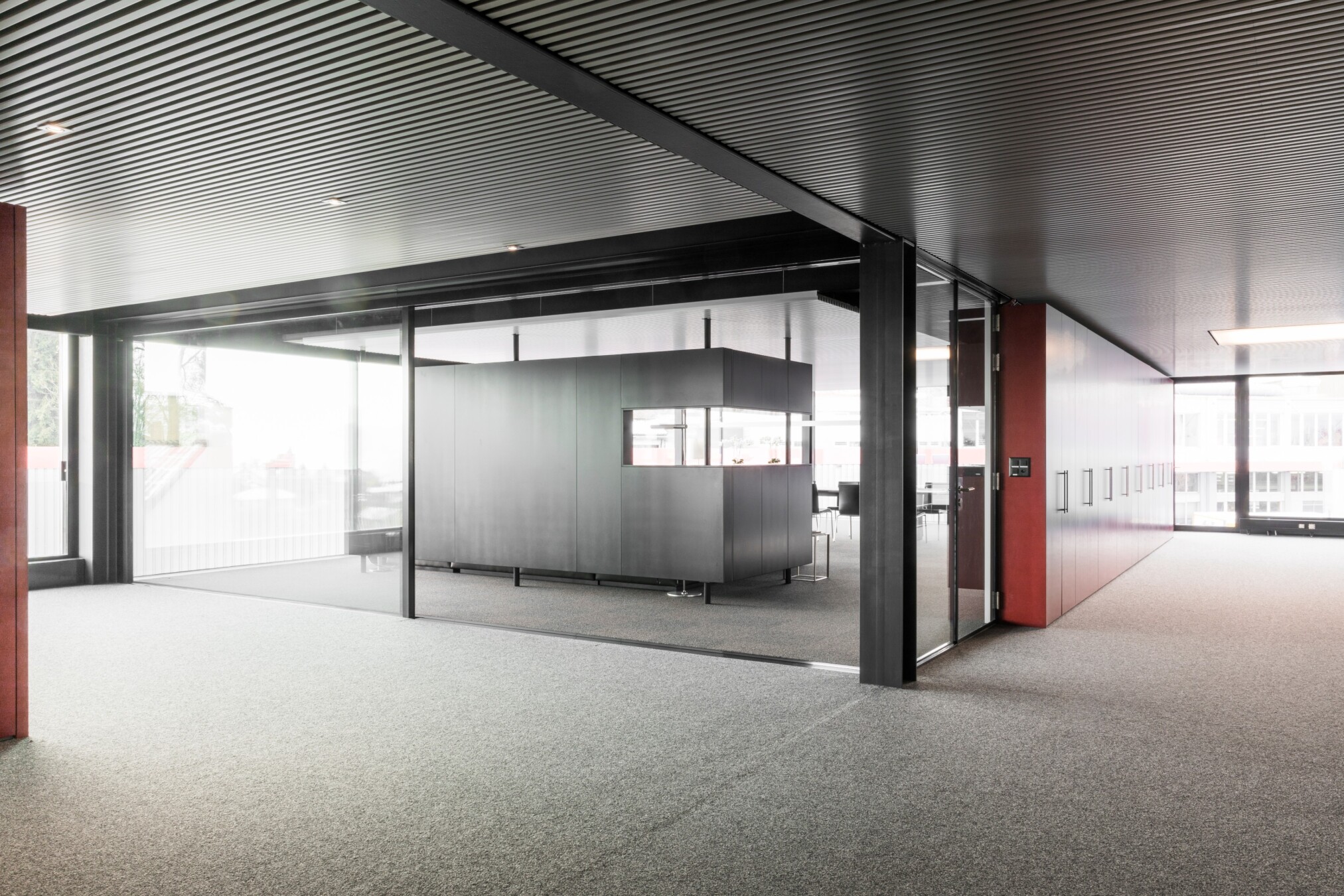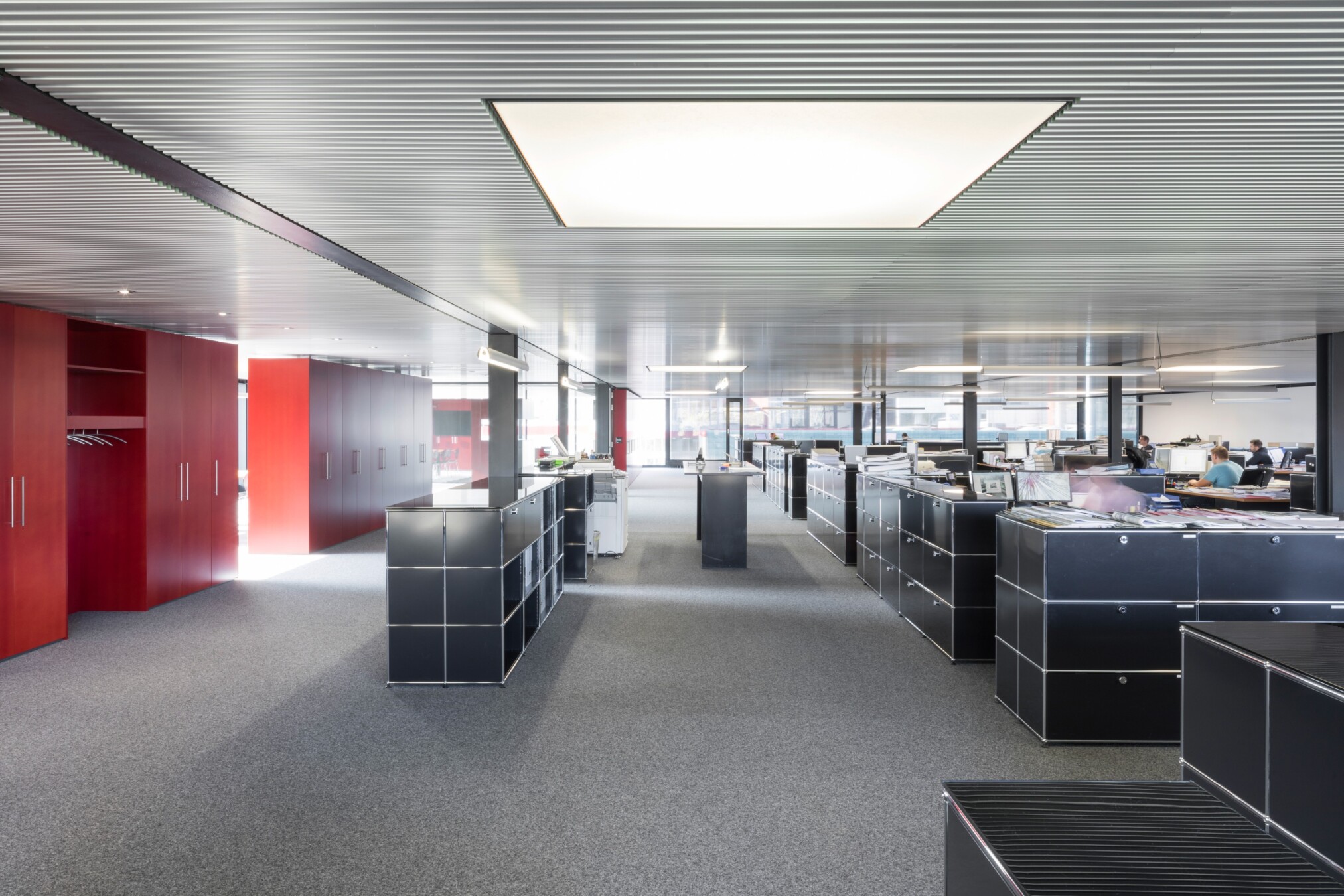 We are proud to present the air-lux descending front, an all-glass façade element that descends from the ceiling. The showroom is a multimedia consulting and meeting space for architects, façade planners and owners – for you as a customer and for joint projects.
Visits are welcome; please call us at +41(0)71 272 26 00.
Showroom-Installation
Descending front, 4.8 m wide, 1,200 kg
All-glass interior flush system, 8 m wide
Manually operated sliding windows, 4 m wide, 650 kg
Drive technology, pneumatic seal, base valve
Integrated glass parapet
Shading, surface pattern
air-lux connect with bronze and wood profiles
Pneumatic seal
Krapf AG's office space was expanded as part of the same project. A quiet, generous work environment is the best prerequisite for reliable processing of our customer orders.