Security window as burglary protection
The cold season is here and with it the need to spend a lot of time in one's own four walls (and windows). In your home you want to feel safe and secure at all times. With the safe air-lux sliding windows of resistance class RC2 / RC3 you can do this!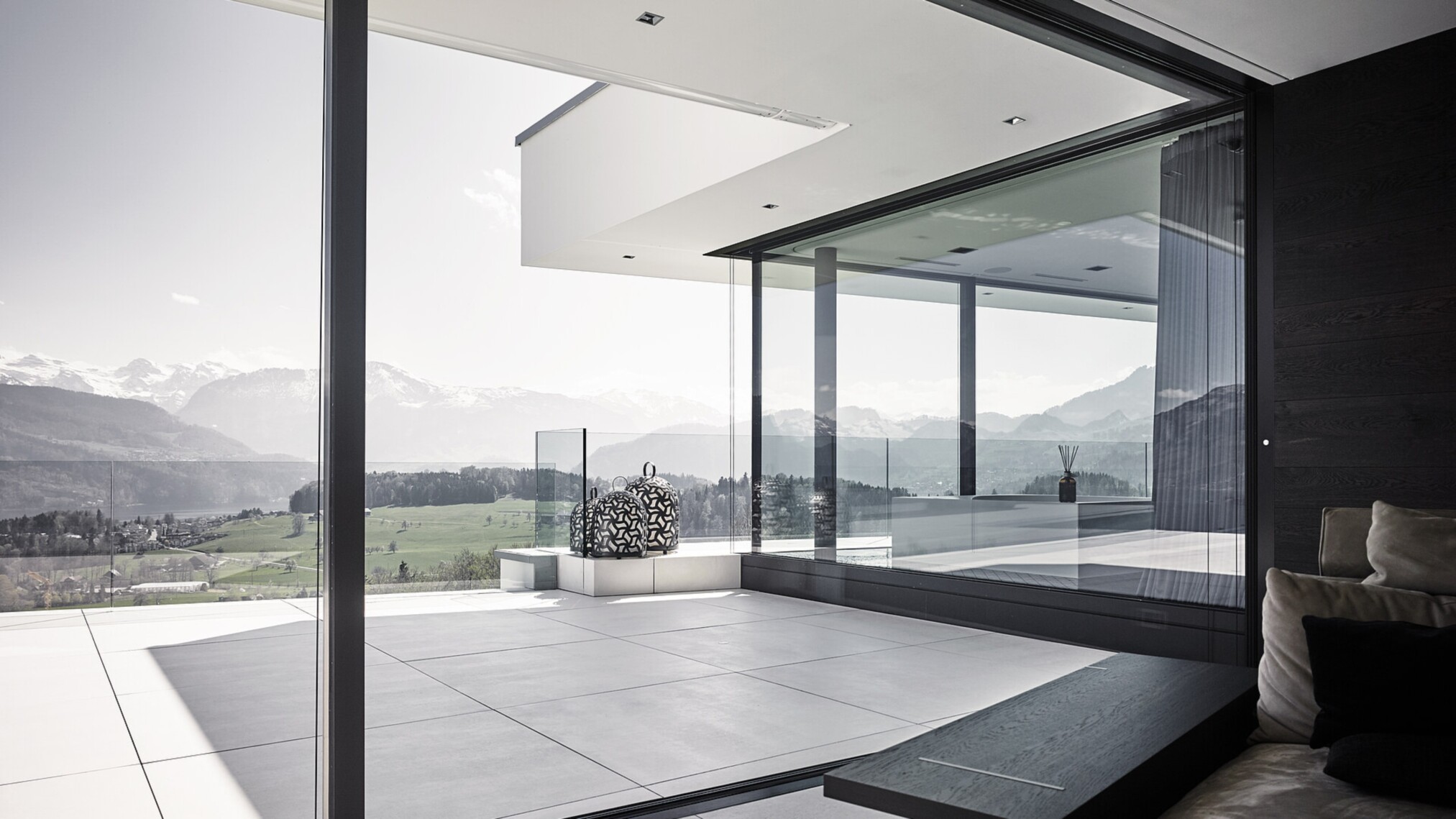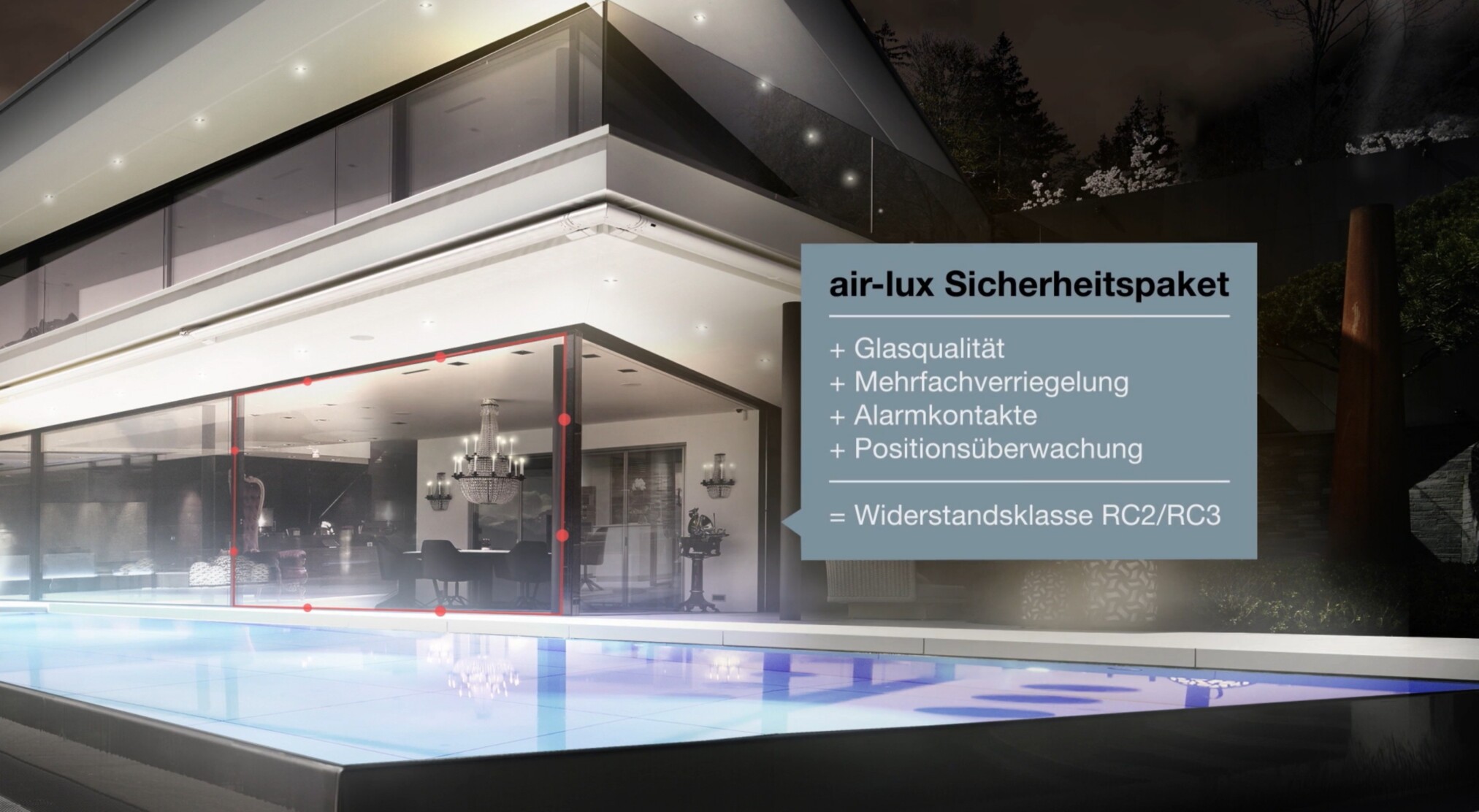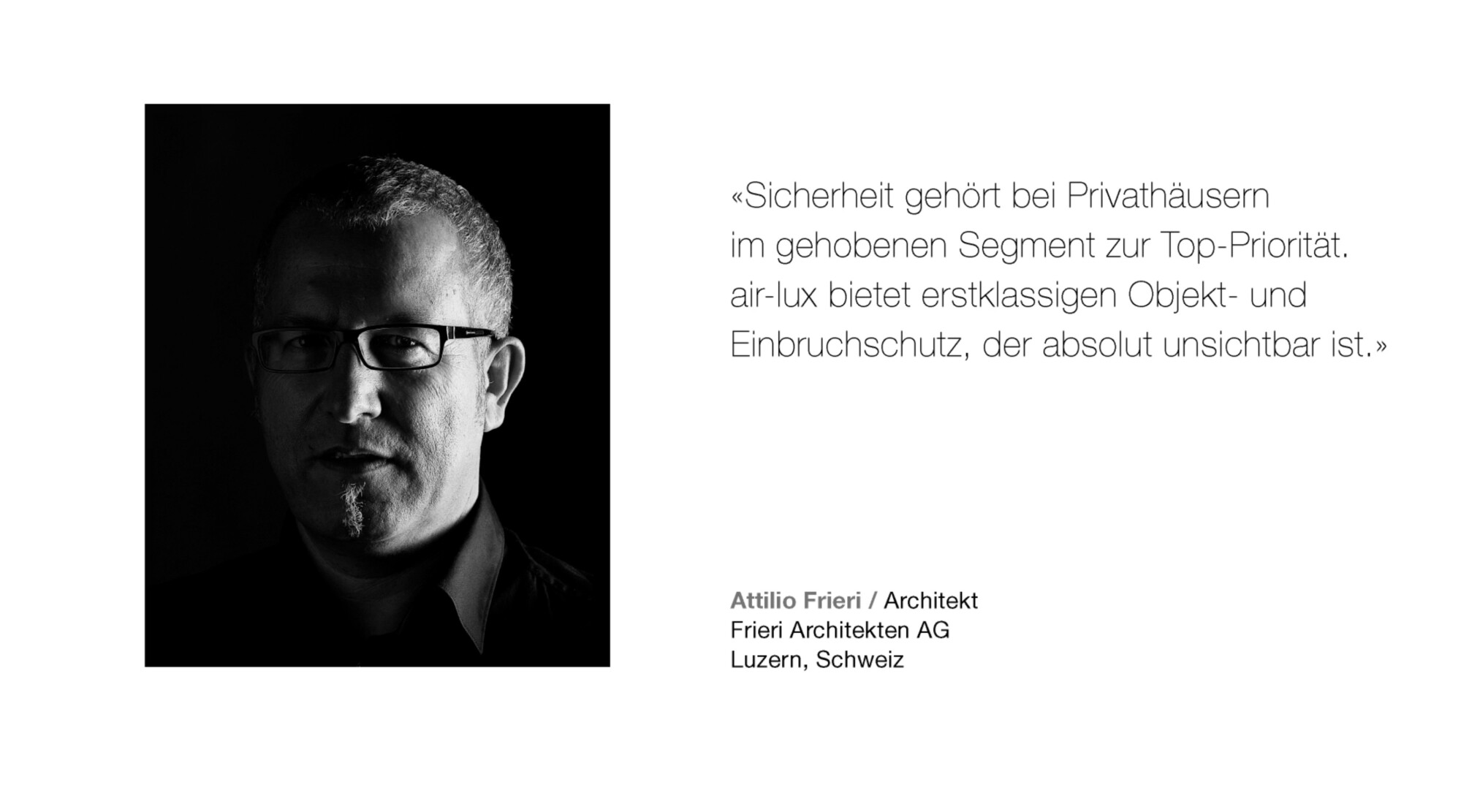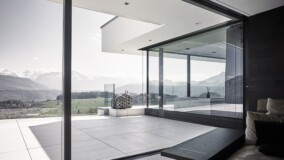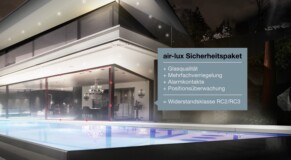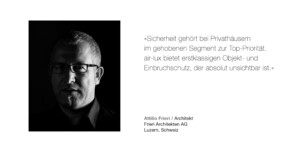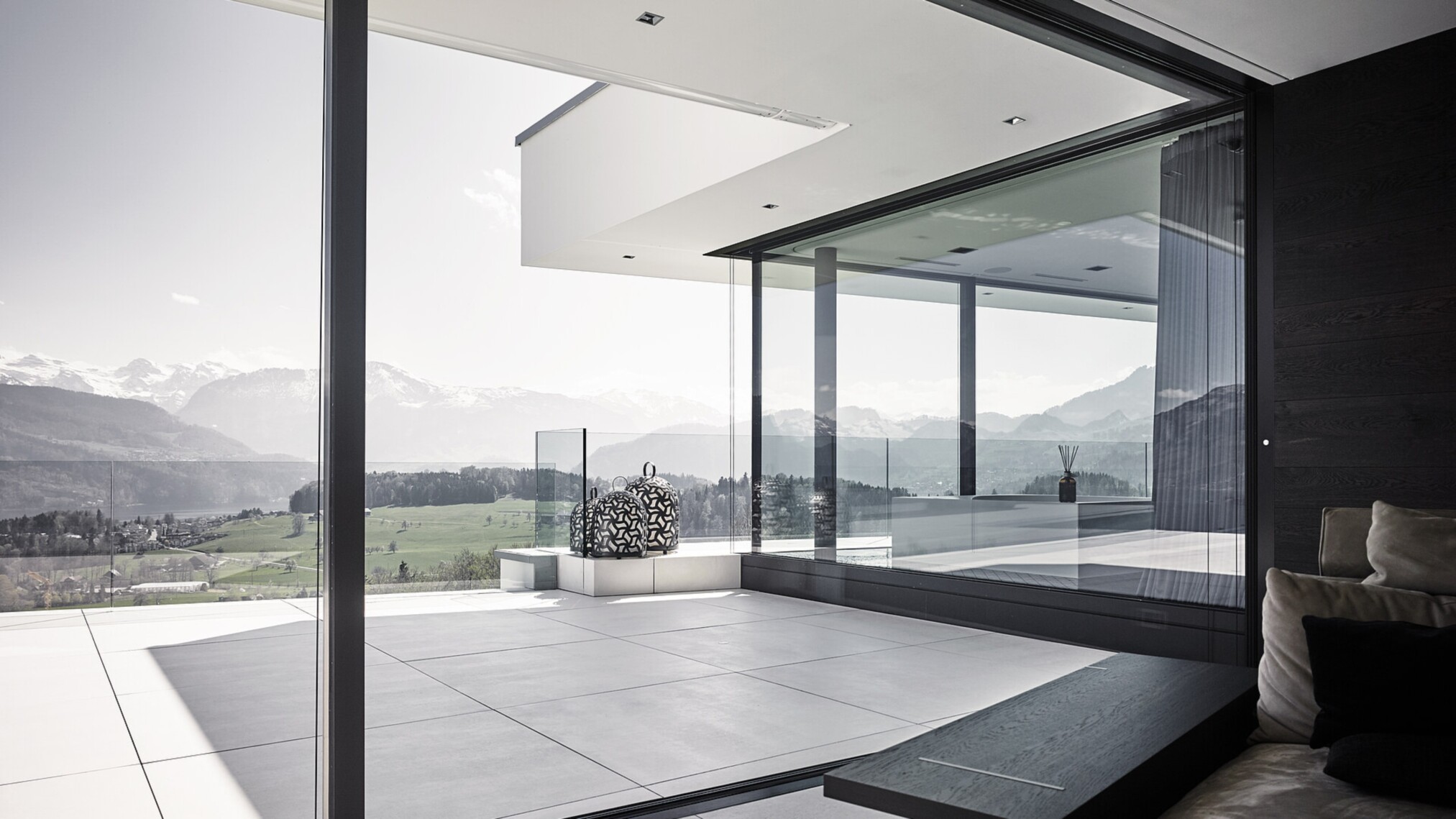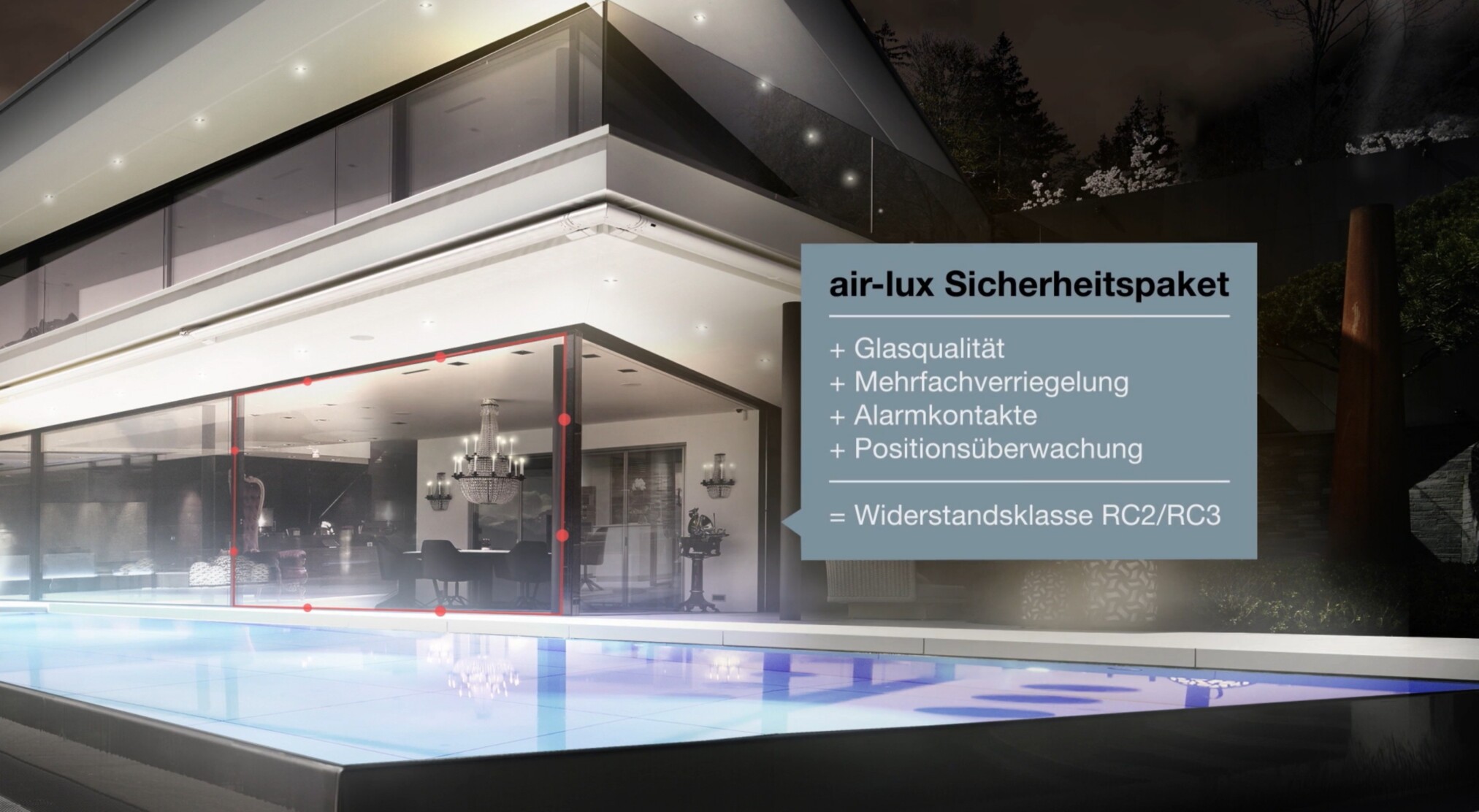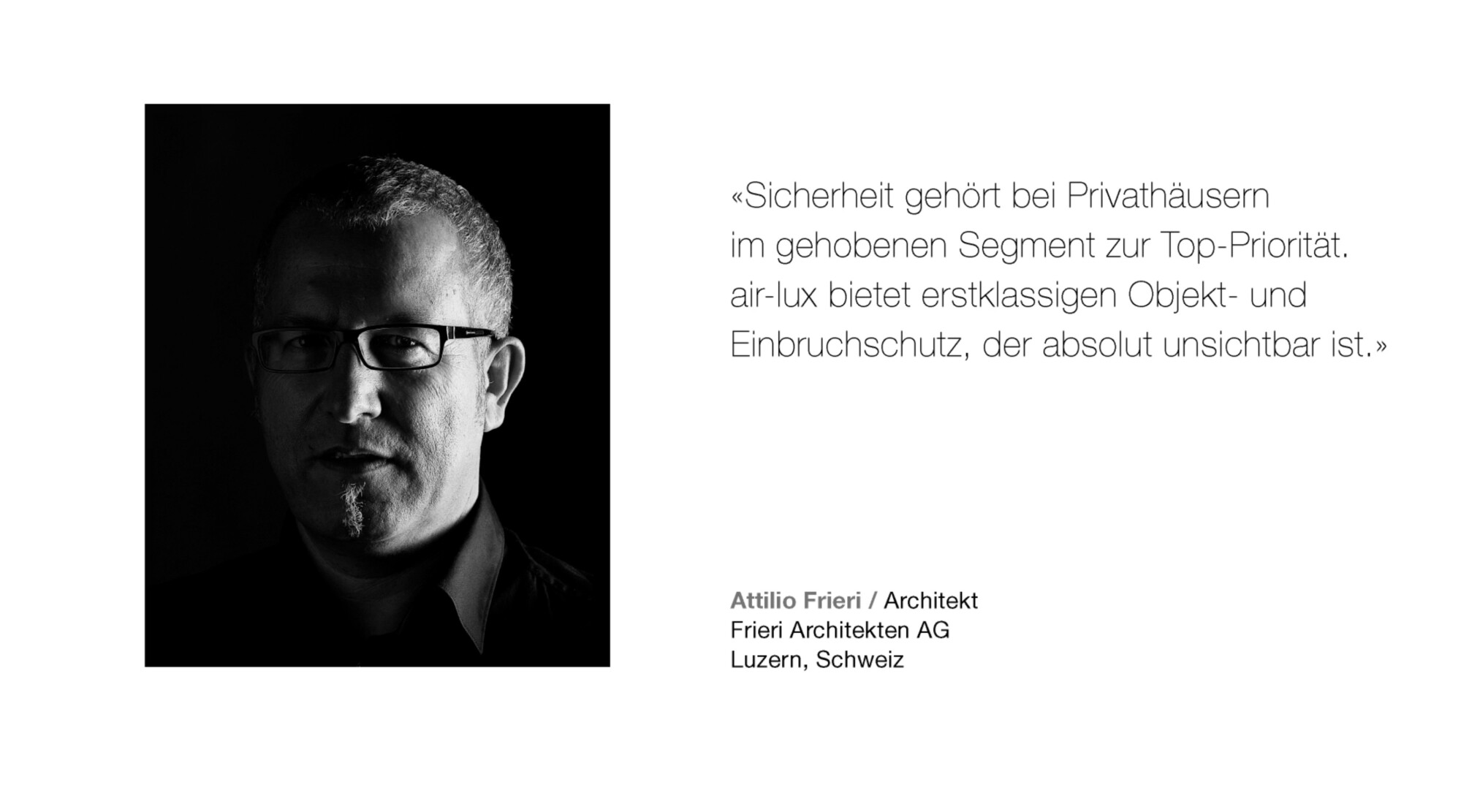 In Switzerland, there are good reasons to be afraid of burglaries. On average, 113 burglaries occur every day in Switzerland. Most burglaries occur in winter. At this time of the year twilight breaks in much earlier: the burglars usually use the time between dusk and the home of the house owners. Single-family houses and apartments on the ground floor are particularly affected. Prosperity visible from the outside is tempting for thieves, so prosperous quarters and specifically villas are usually more profitable than small apartments. In addition, the private sphere is very important to a lot of people, which is why there is often a privacy screen, such as a high, dense hedge, around a house. Of course, this also offers privacy protection to burglars.
According to a study by Basler Versicherung, burglars most often penetrate the windows or balcony doors of single-family houses (Beobachter, 30.10.19). With a new building project one should be conscious of this and pay attention to the choice of the window systems. Windows in high resistance classes RC incl. safety glass and multi-point locking offer good burglary protection. We would be pleased to discuss this in more detail in this article.
What are RC resistance classes?
Unfortunately, there are no 100% burglar-proof windows or doors. The company ift Rosenheim, which tests building products for safety and usability, and the German Institute for Standardization (DIN) have divided windows into 6 different RC resistance classes. RC stands for Resistance Class and is defined in the standard DIN EN 1627. From RC 1, where only a basic protection against physical violence can be provided without additional aids and the burglars usually get in within seconds, to RC 6, where experienced perpetrators use any power tools and need about 20 minutes for the burglary. For effective burglary protection and increased security, our experience has shown that the RC2 resistance class is increasingly becoming the installation standard. In this respect, the RC3 class offers even greater protection against forced entry.
How does the air-lux security window work?
The air-lux system constructions are already very resistant in the basic version. With additional mechanical and electronic components and specific burglar-resistant windows (tested according to DIN V ENV 1627 ff.), we achieve resistance classes up to RC3 with air-lux safe. These additional components include, for example, a multi-point locking system (see picture) which fits seamlessly into the frameless air-lux profile system. A laminated safety glass, which consists of several layers of foil and glass, offers additional burglar and throw-through protection. Alarm glass can also be installed. A so-called alarm spider is burnt into the glass. As soon as the externally mounted alarm glass pane breaks, the alarm is triggered.
Learn more about security at air-lux.
The Smart-Window for more security
air-lux can meet the individual security requirements of building owners with tailor-made solutions. Our Smart-Window technology makes it possible, for example, to be informed via voice control or app if a window is still open when leaving the house. Motion sensors and room monitoring devices can monitor the rooms in the absence of the owners and in the worst case it is also possible that when the alarm is triggered the room fills with fog and the burglar loses sight. If further security measures are necessary, we also use bulletproof glazing of the highest quality.
Finally, it is important to note that all security measures on the air-lux window system remain invisible and do not change the window profile, the size of the windows or the external appearance!
Do you have any questions about window security or would you like to arrange a non-binding consultation? Contact us, we look forward to it!
Downloads
air-lux security brochure