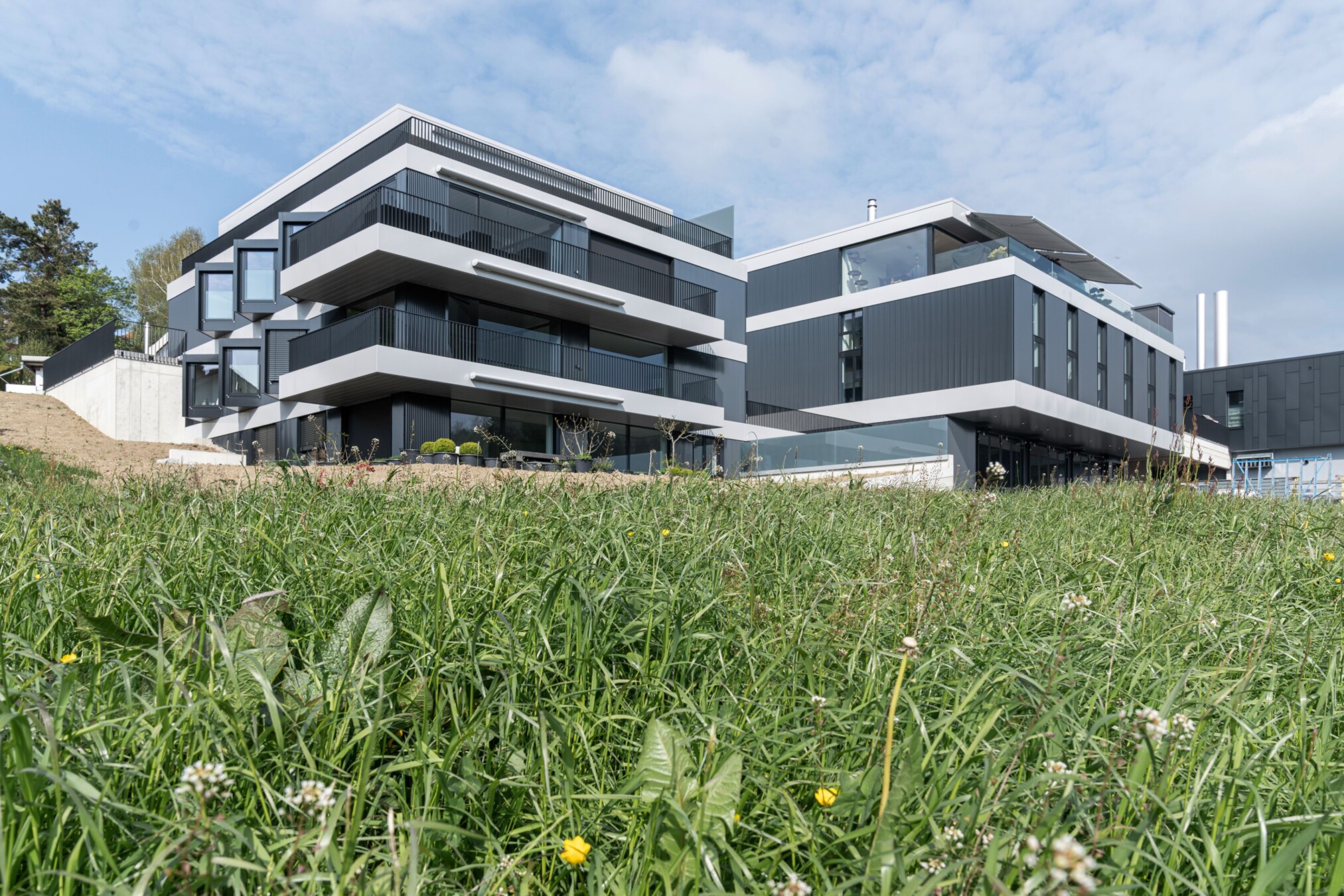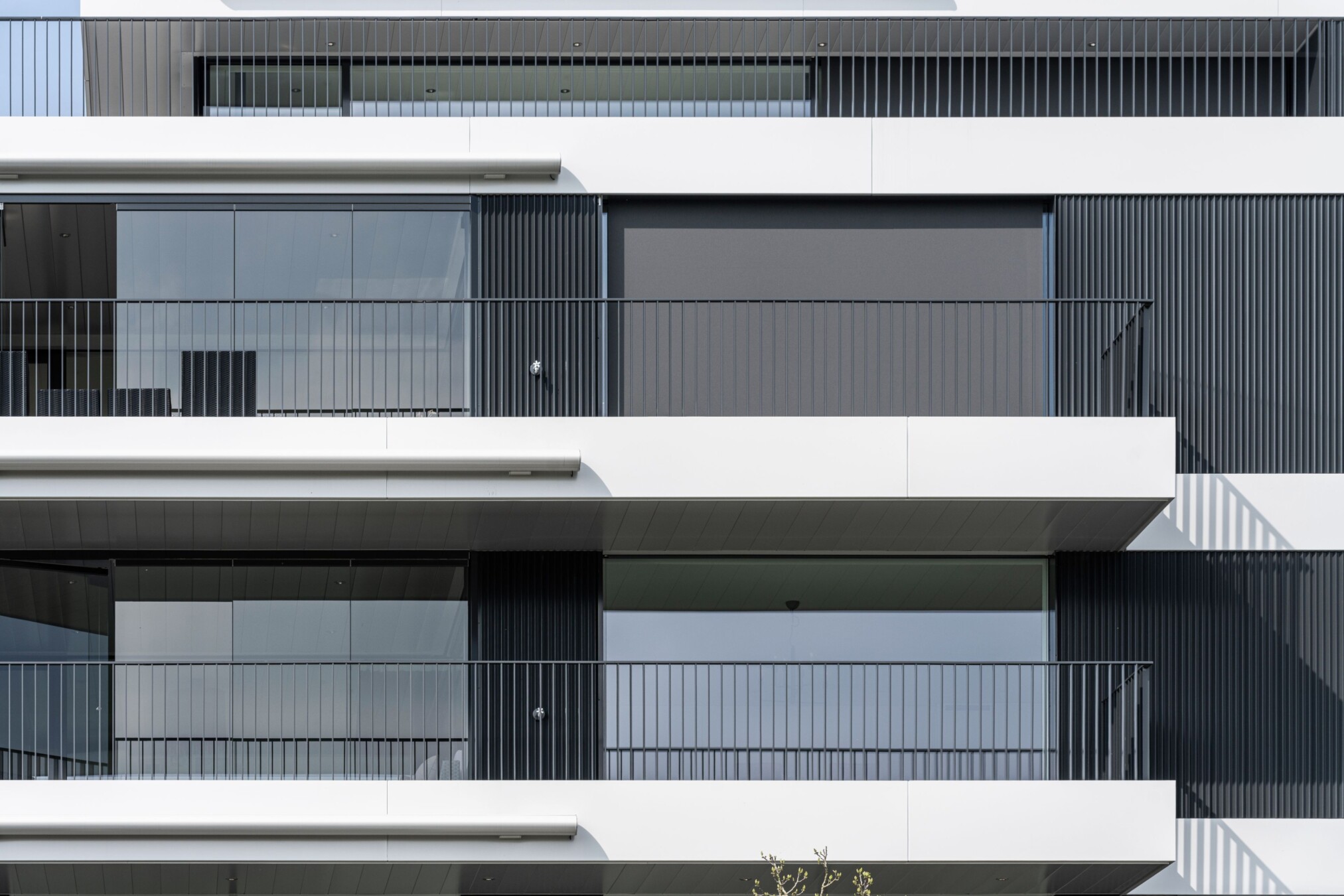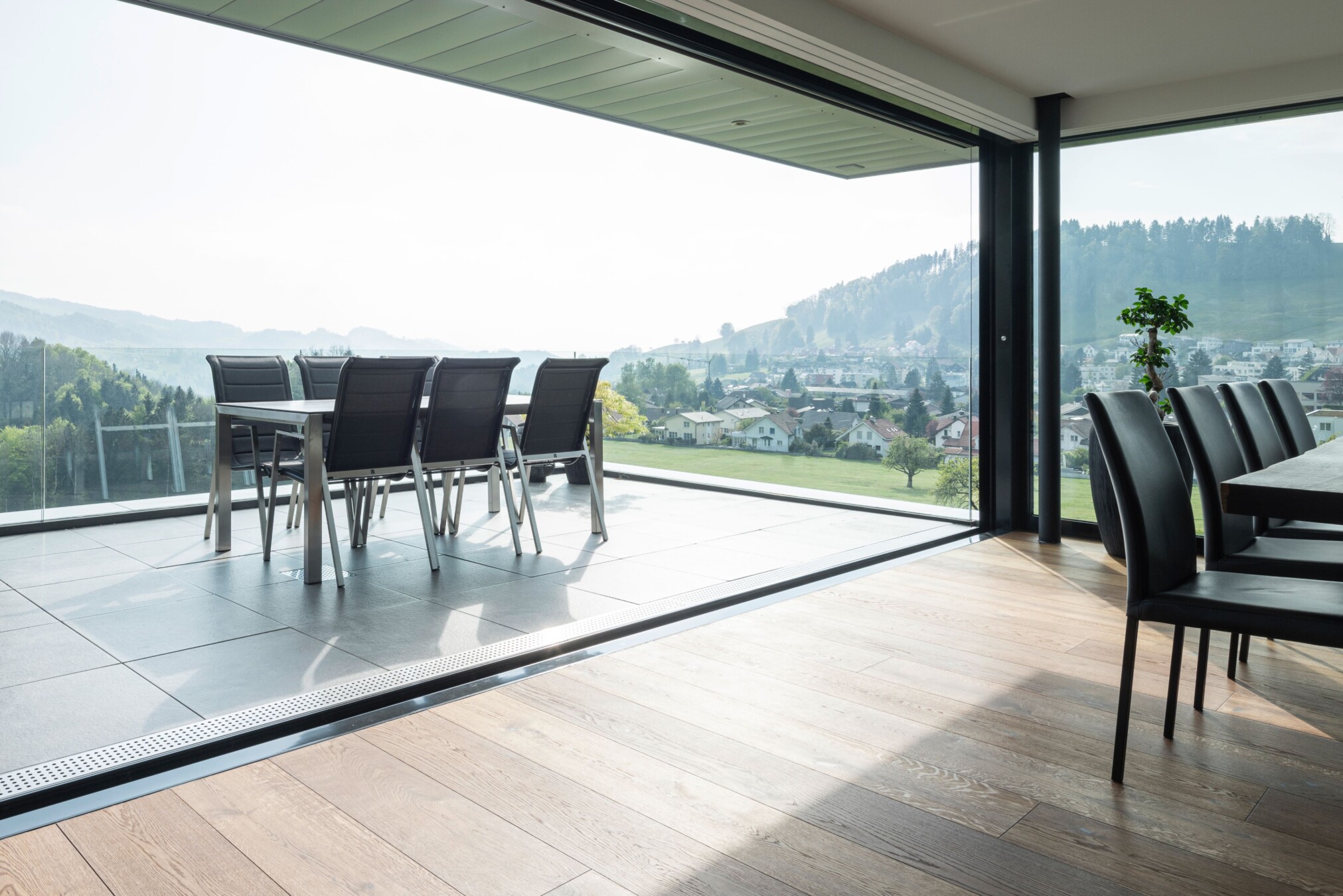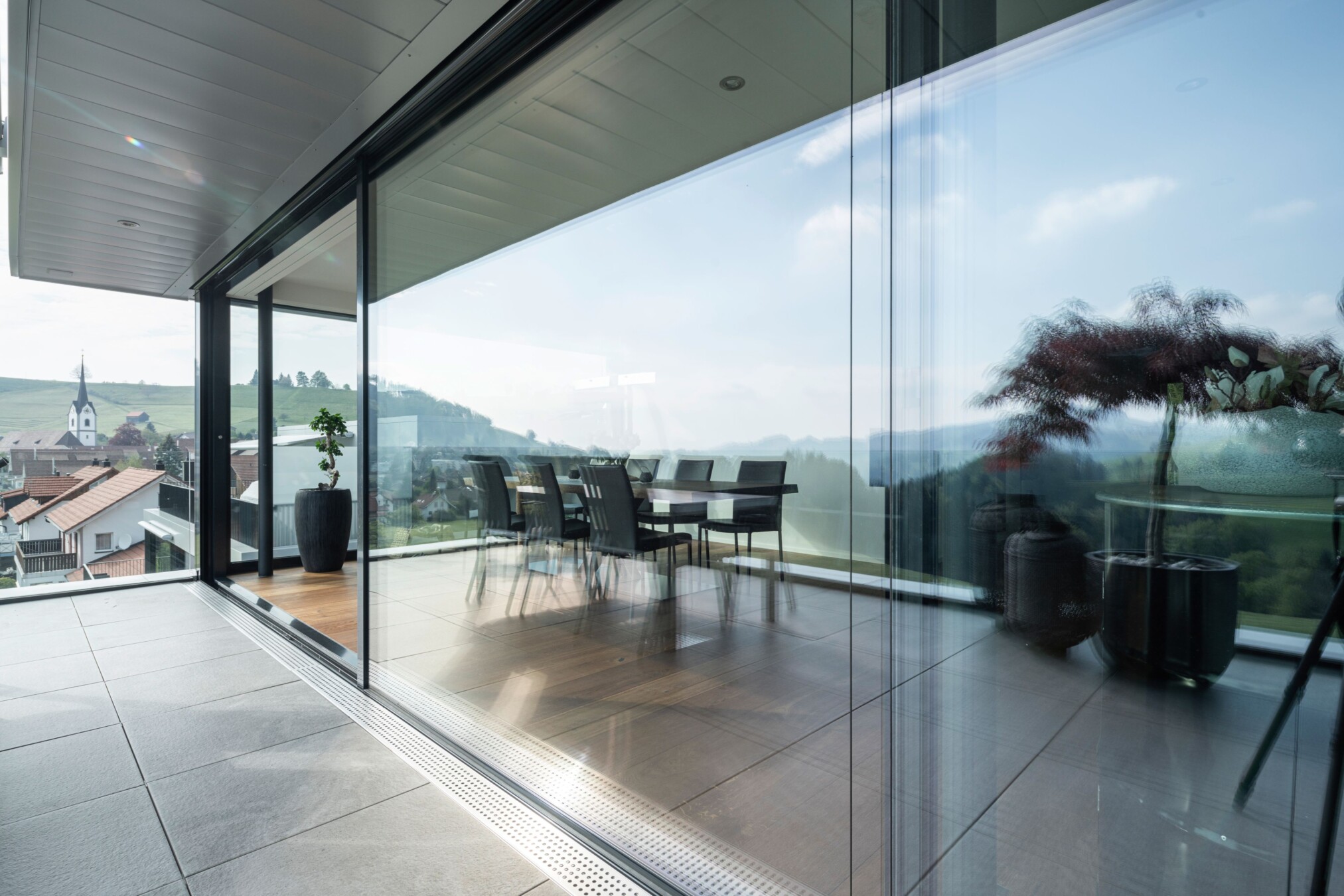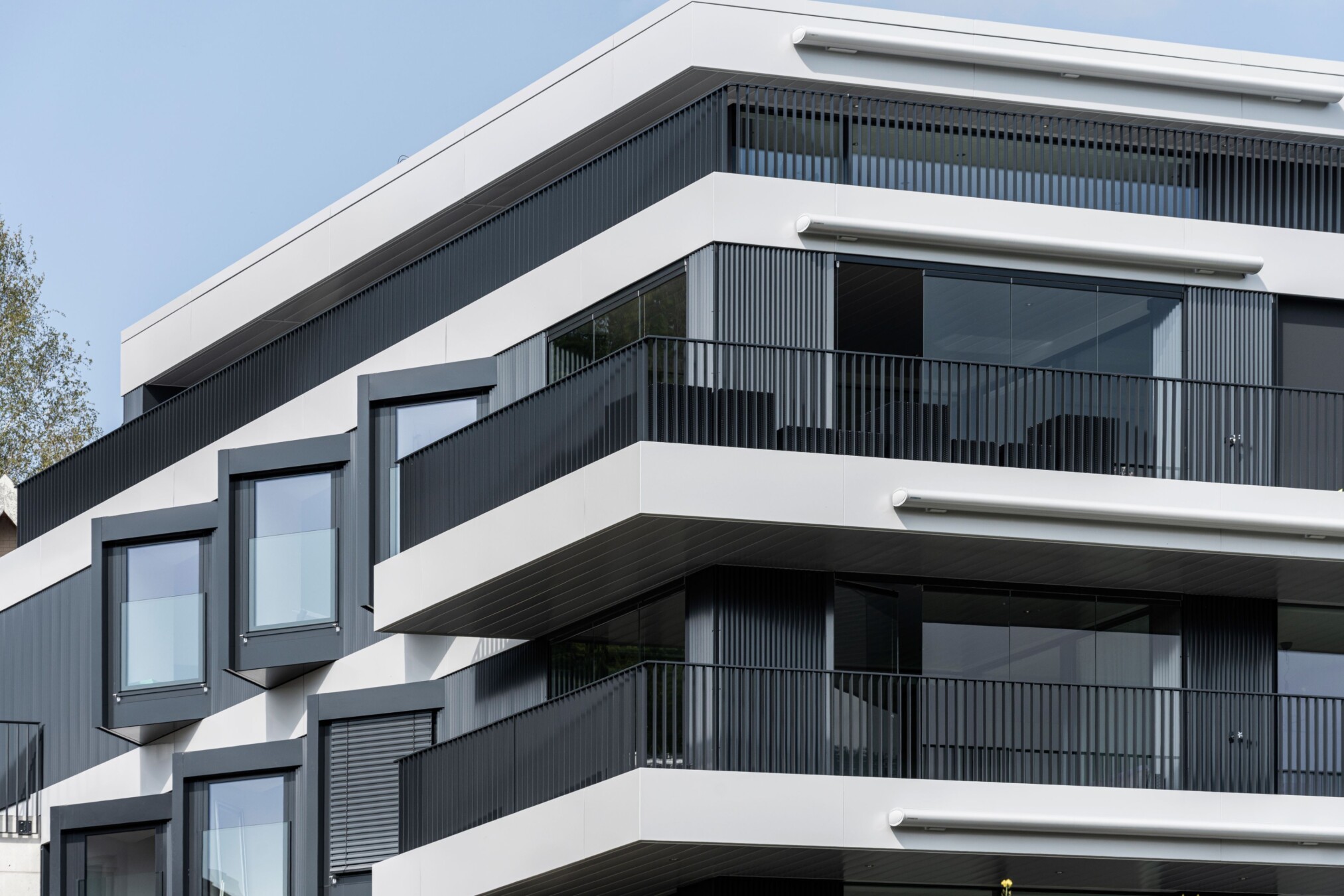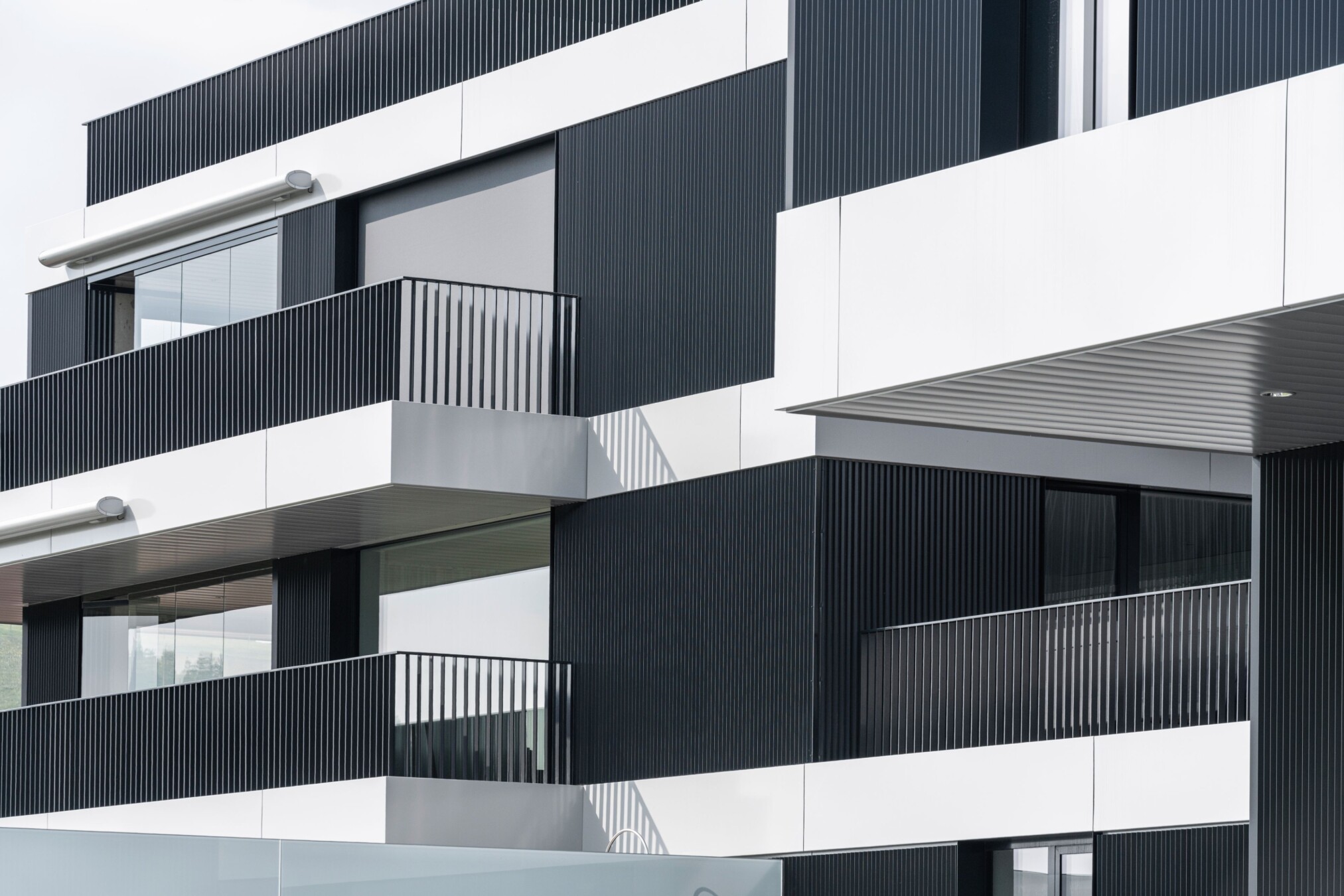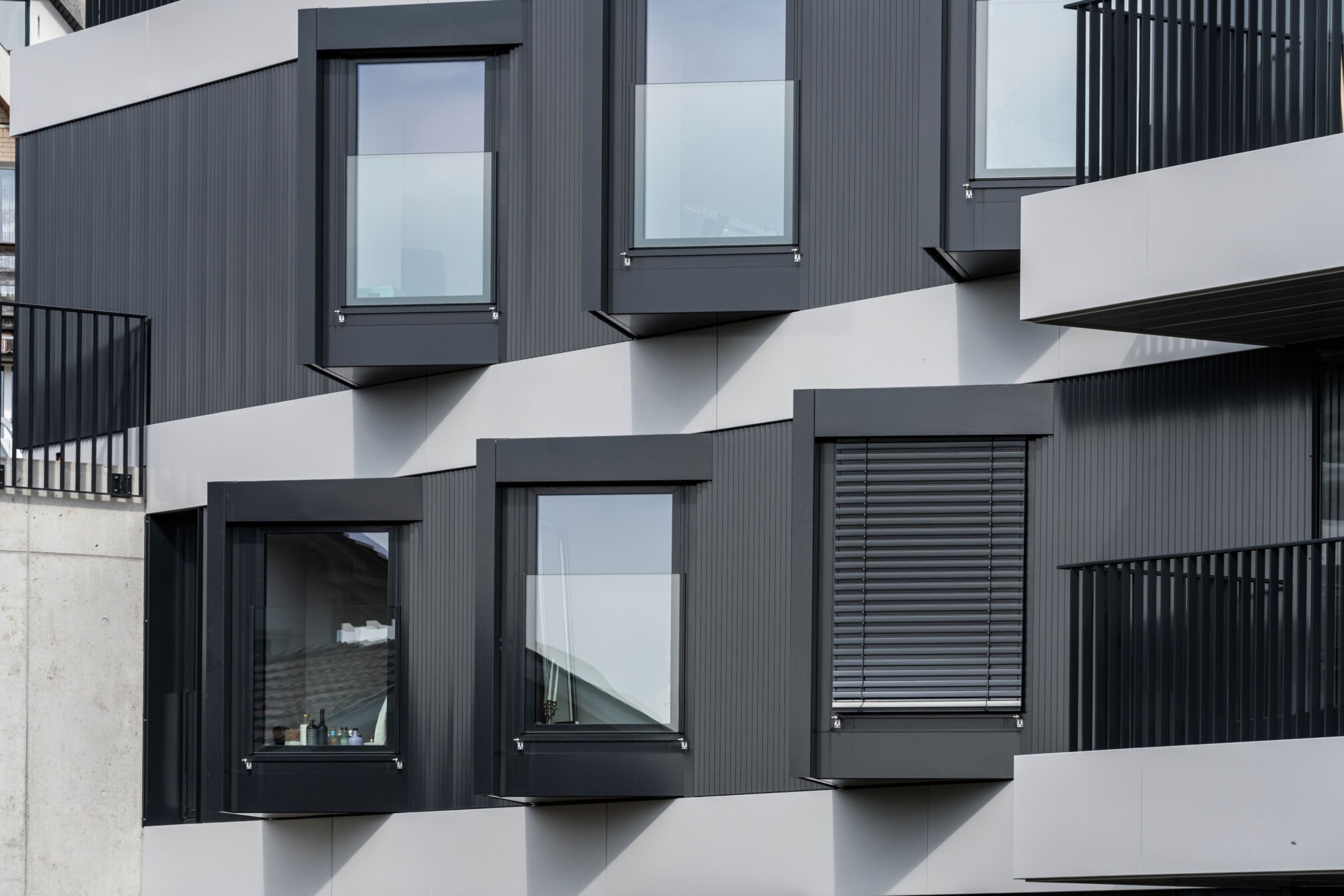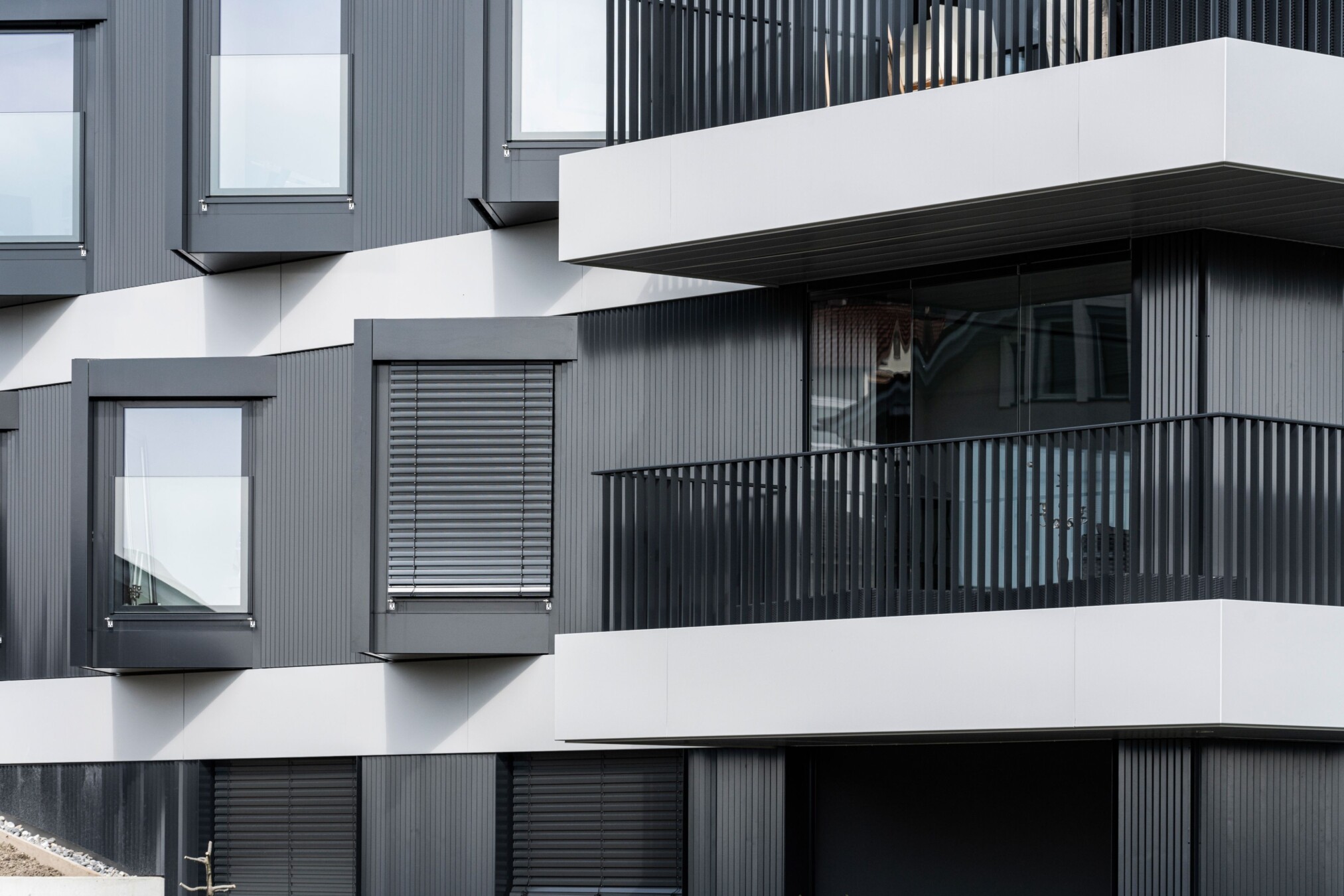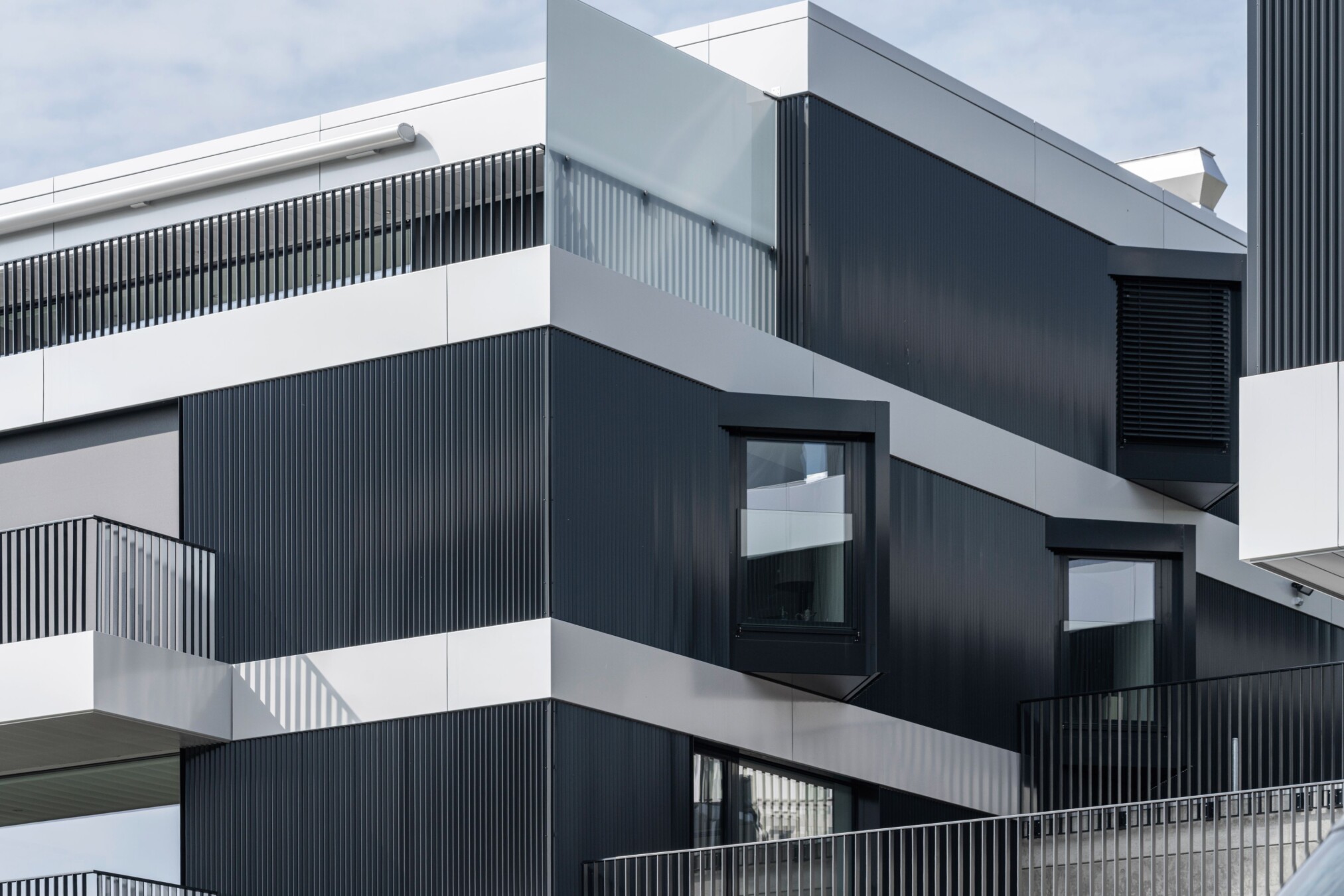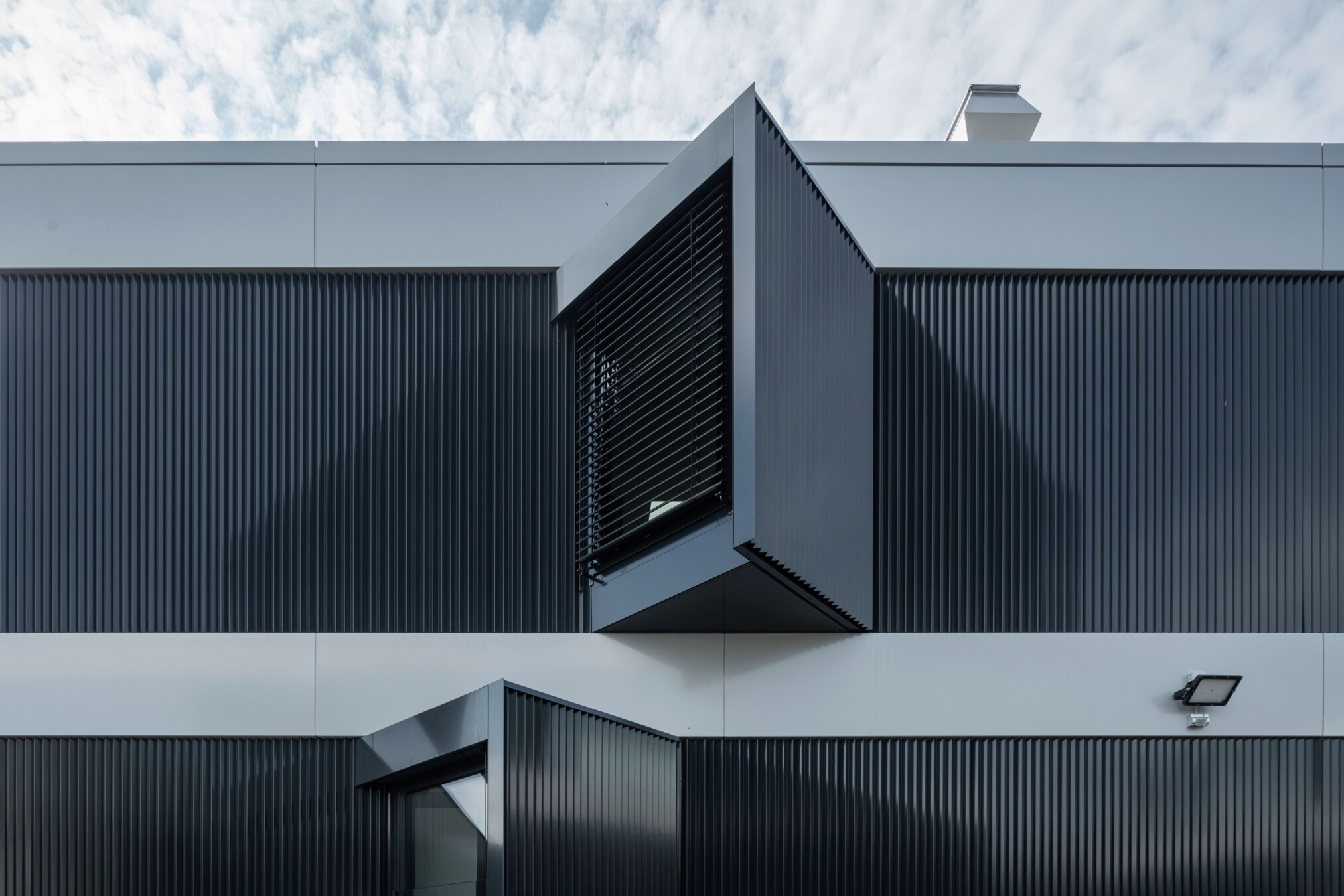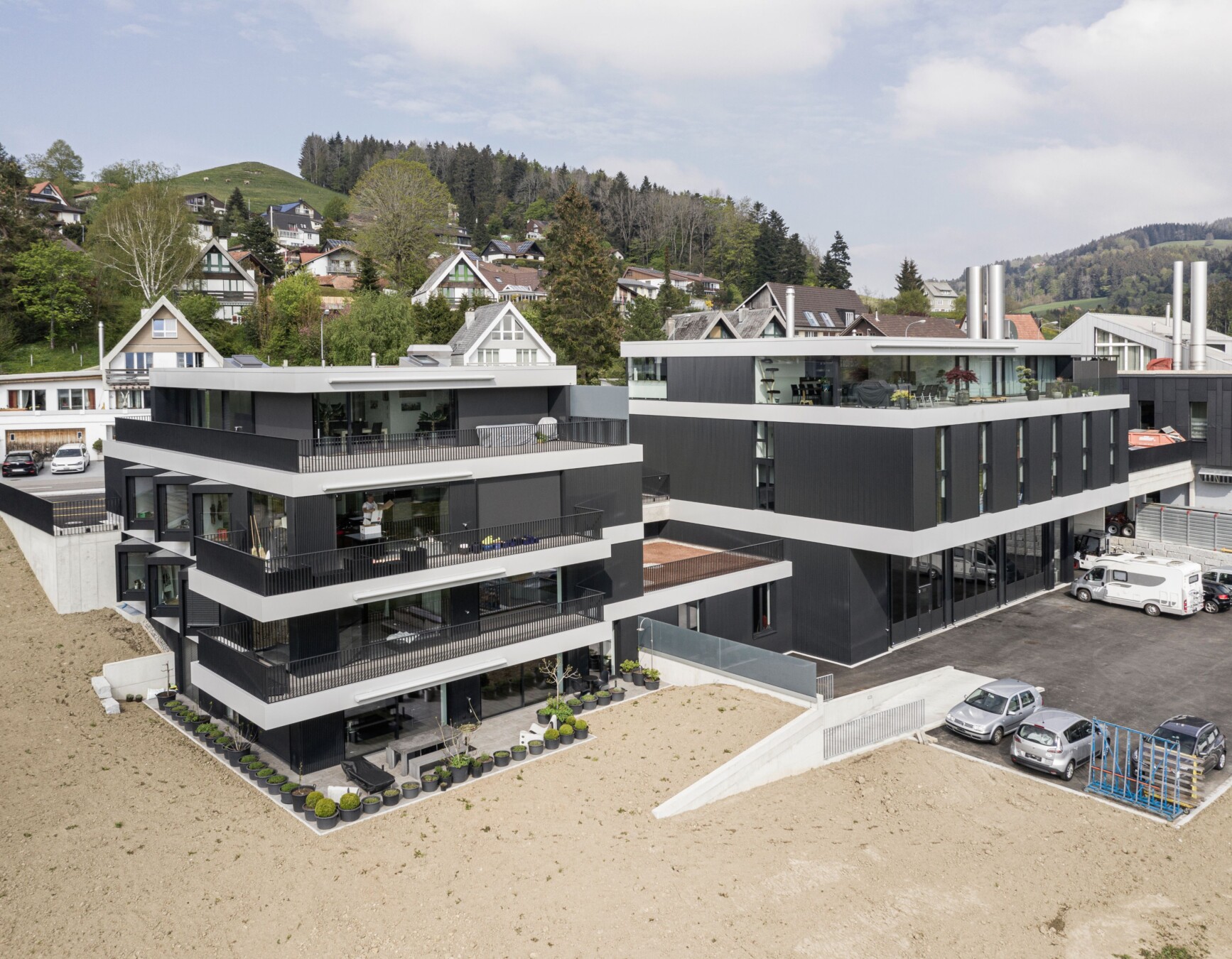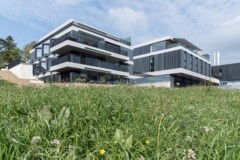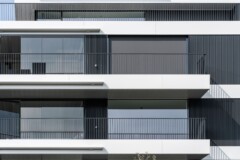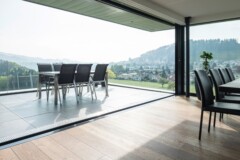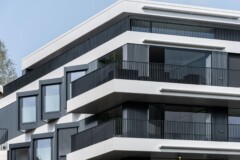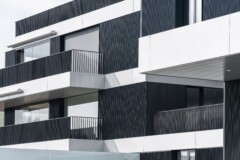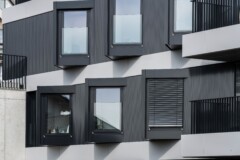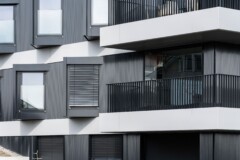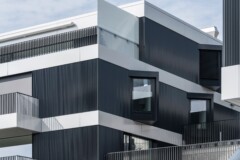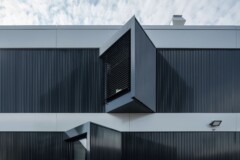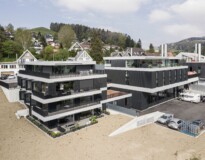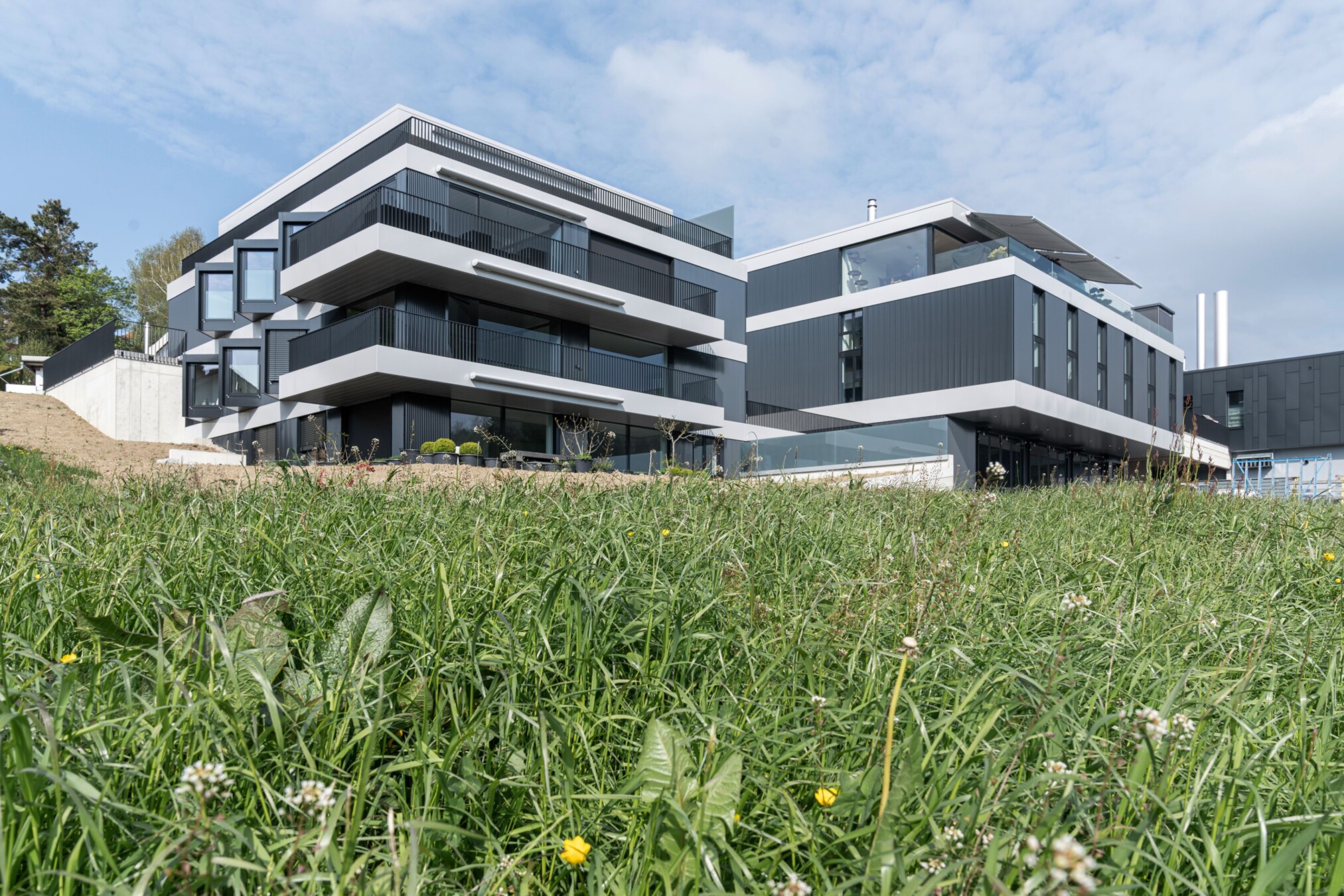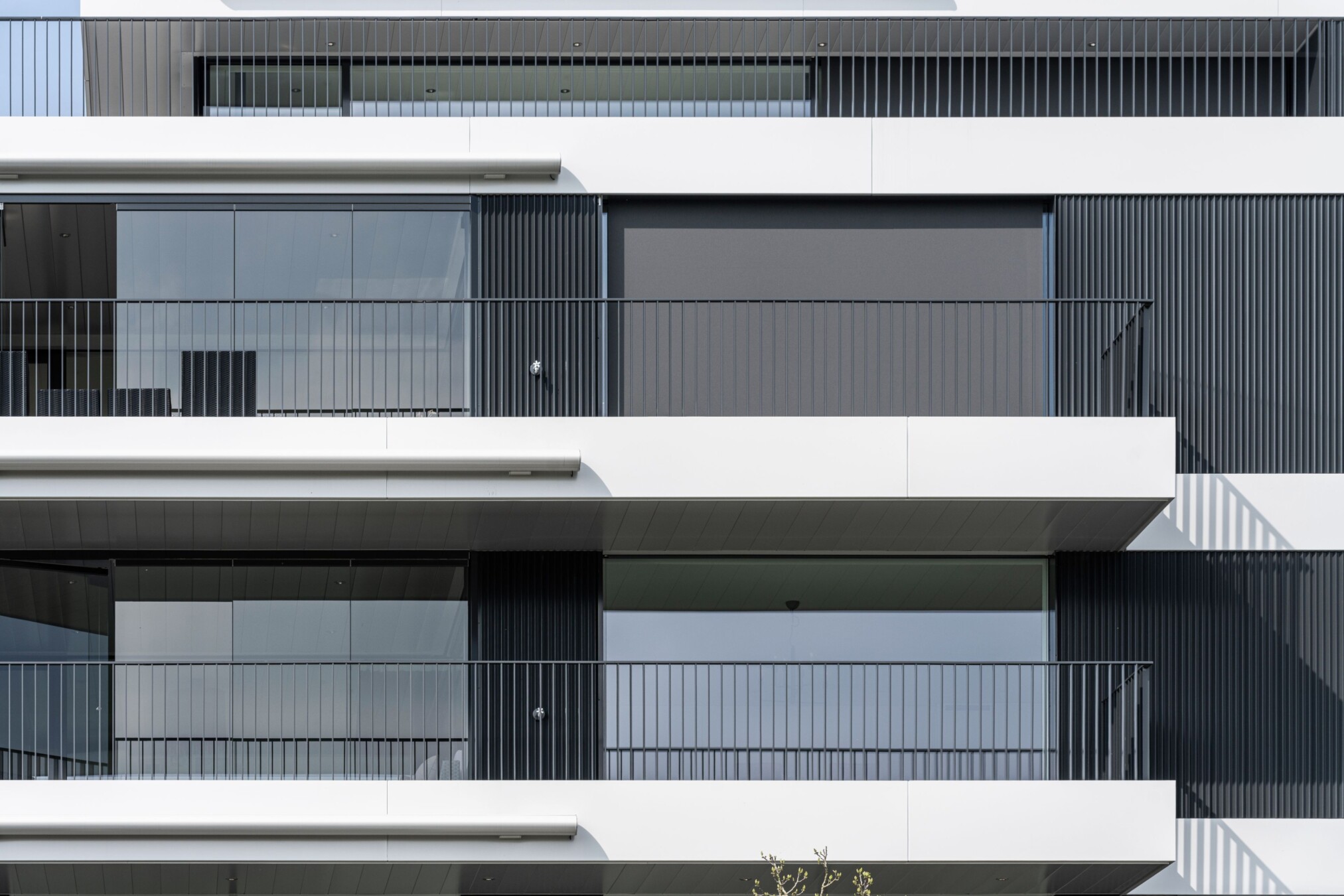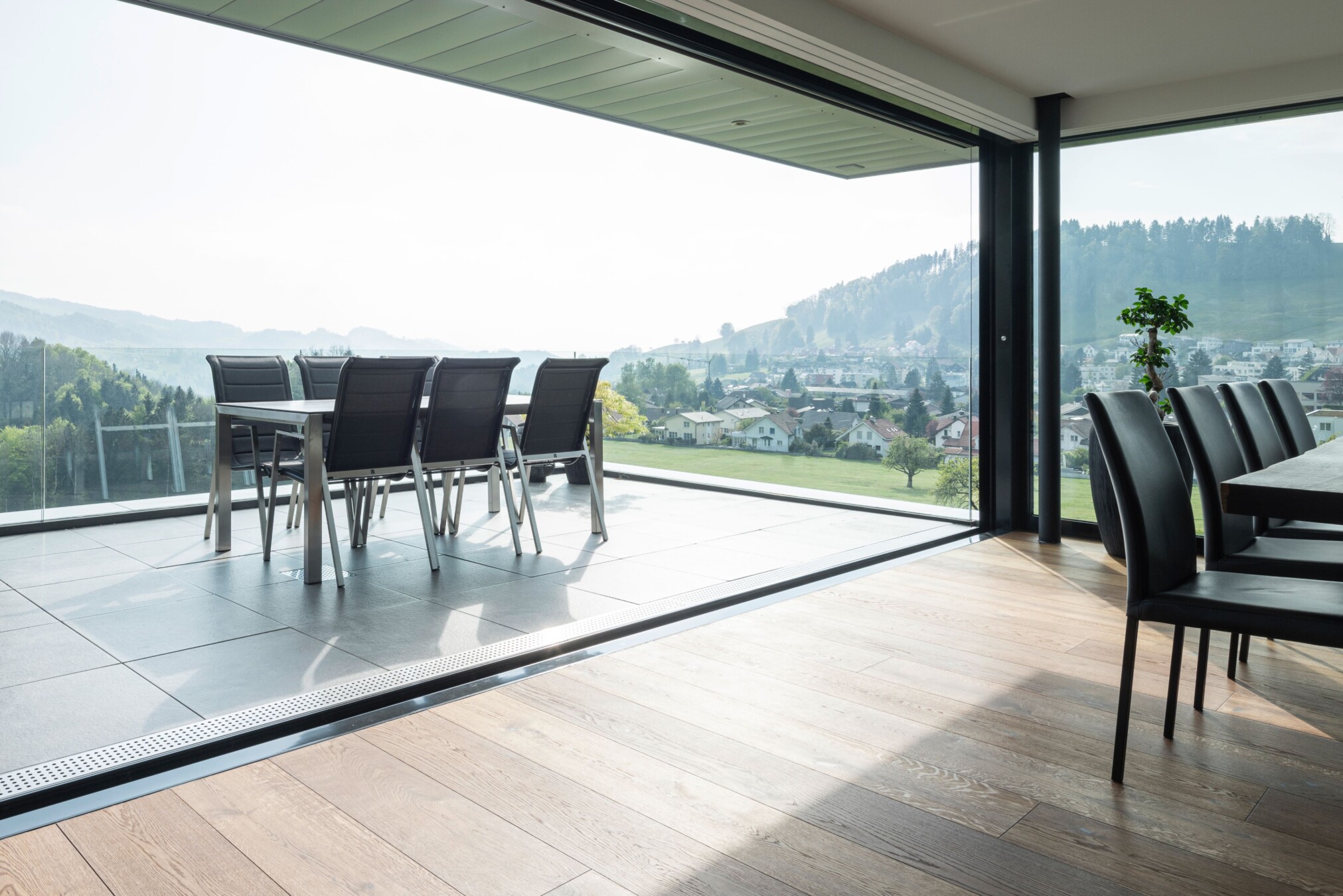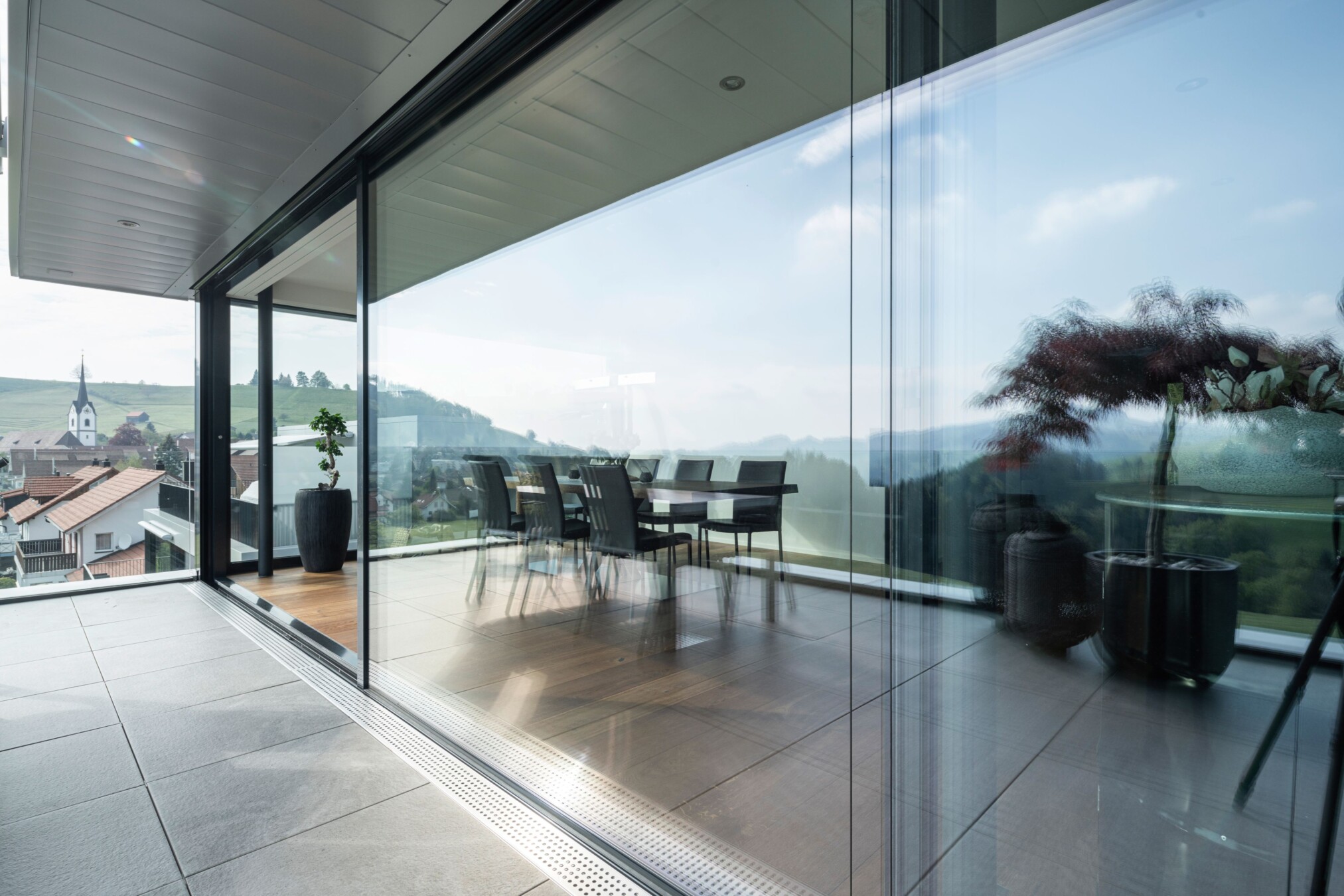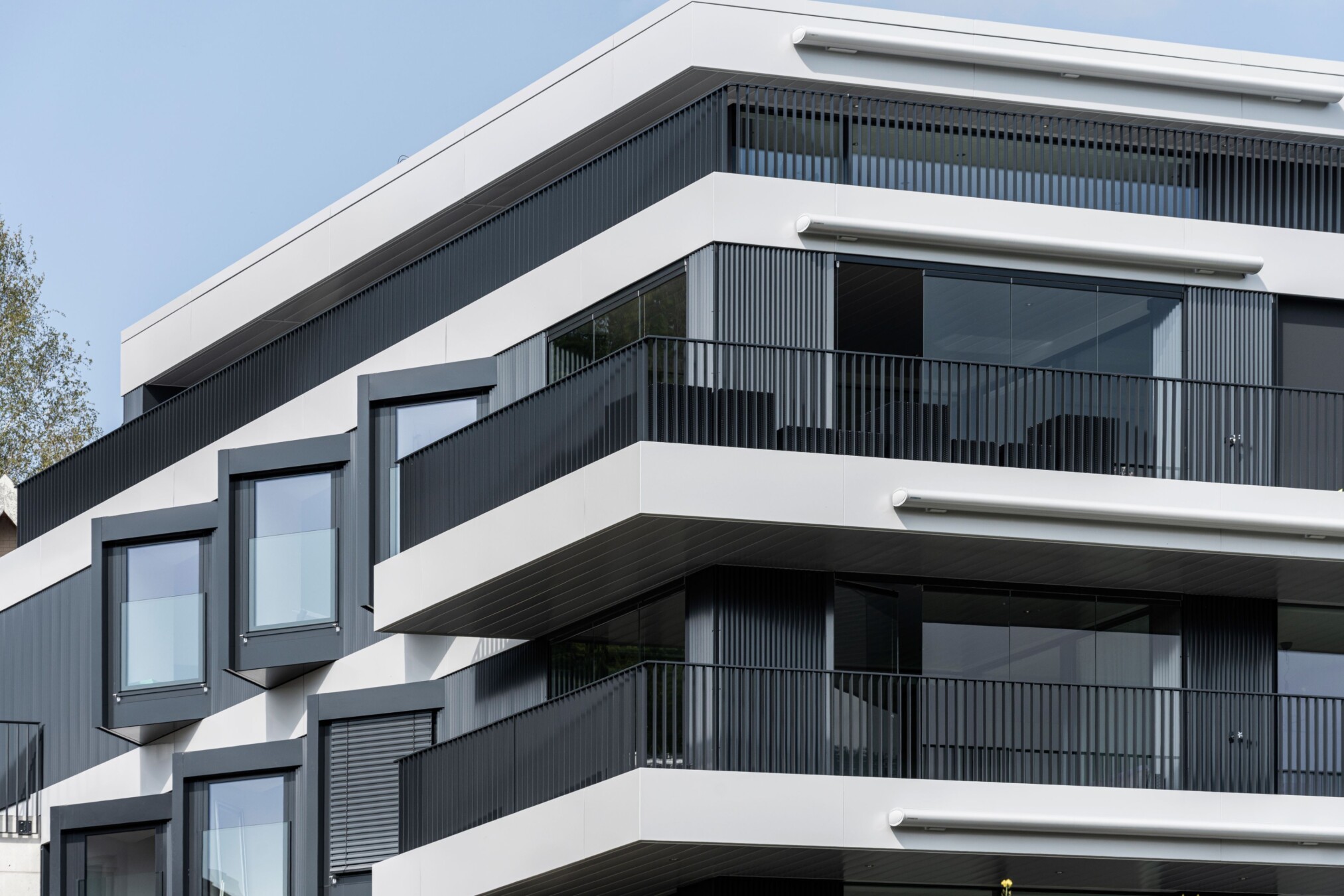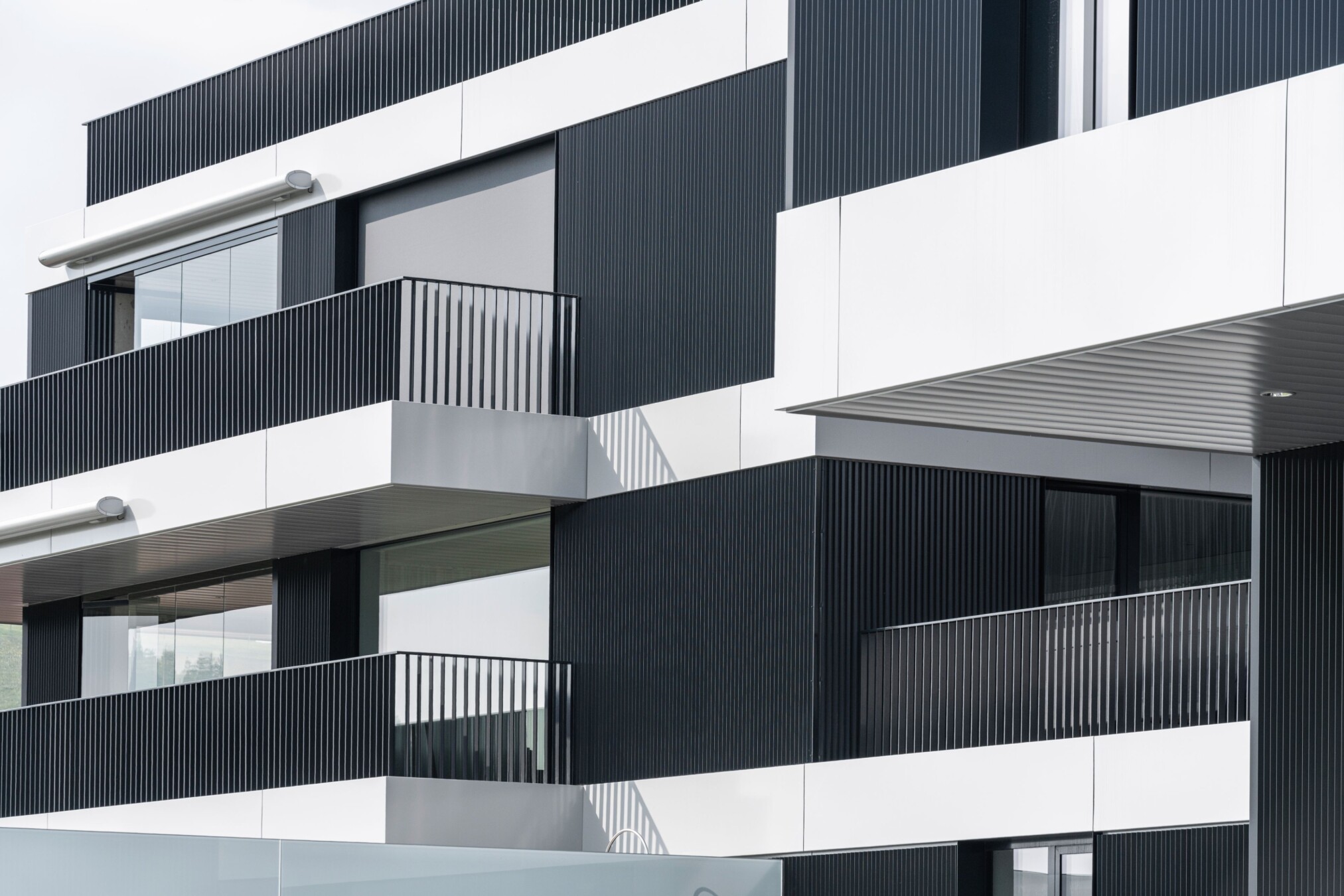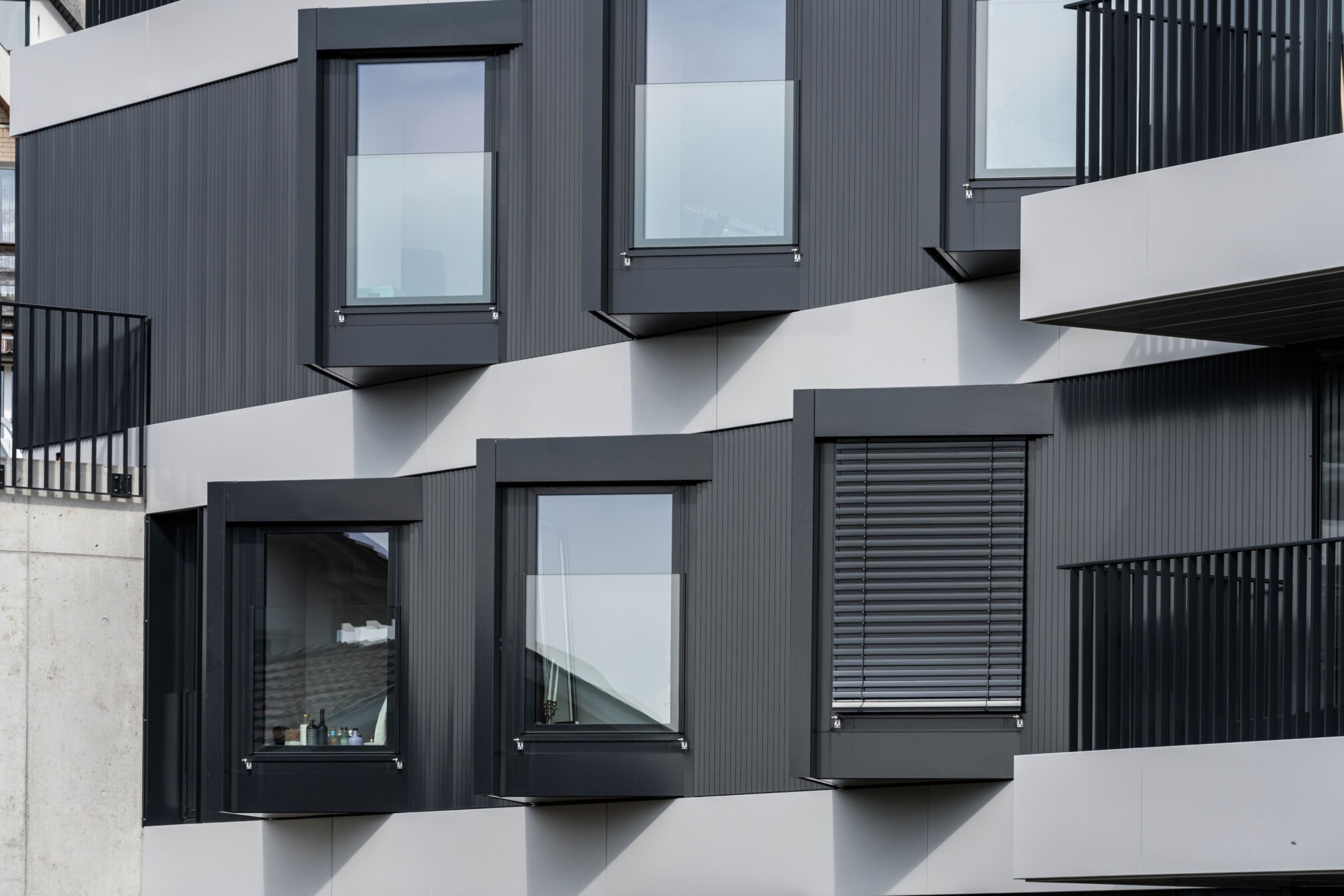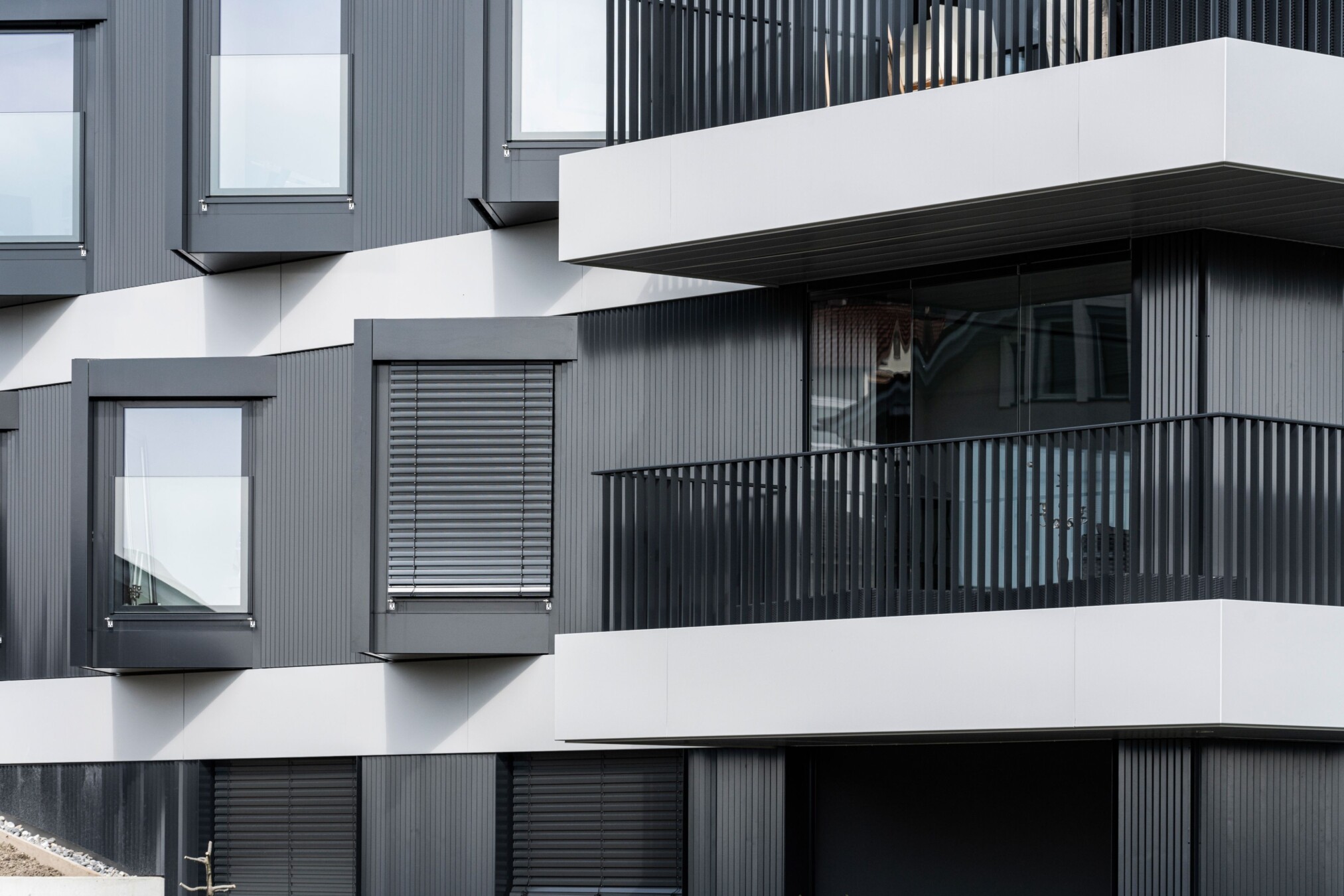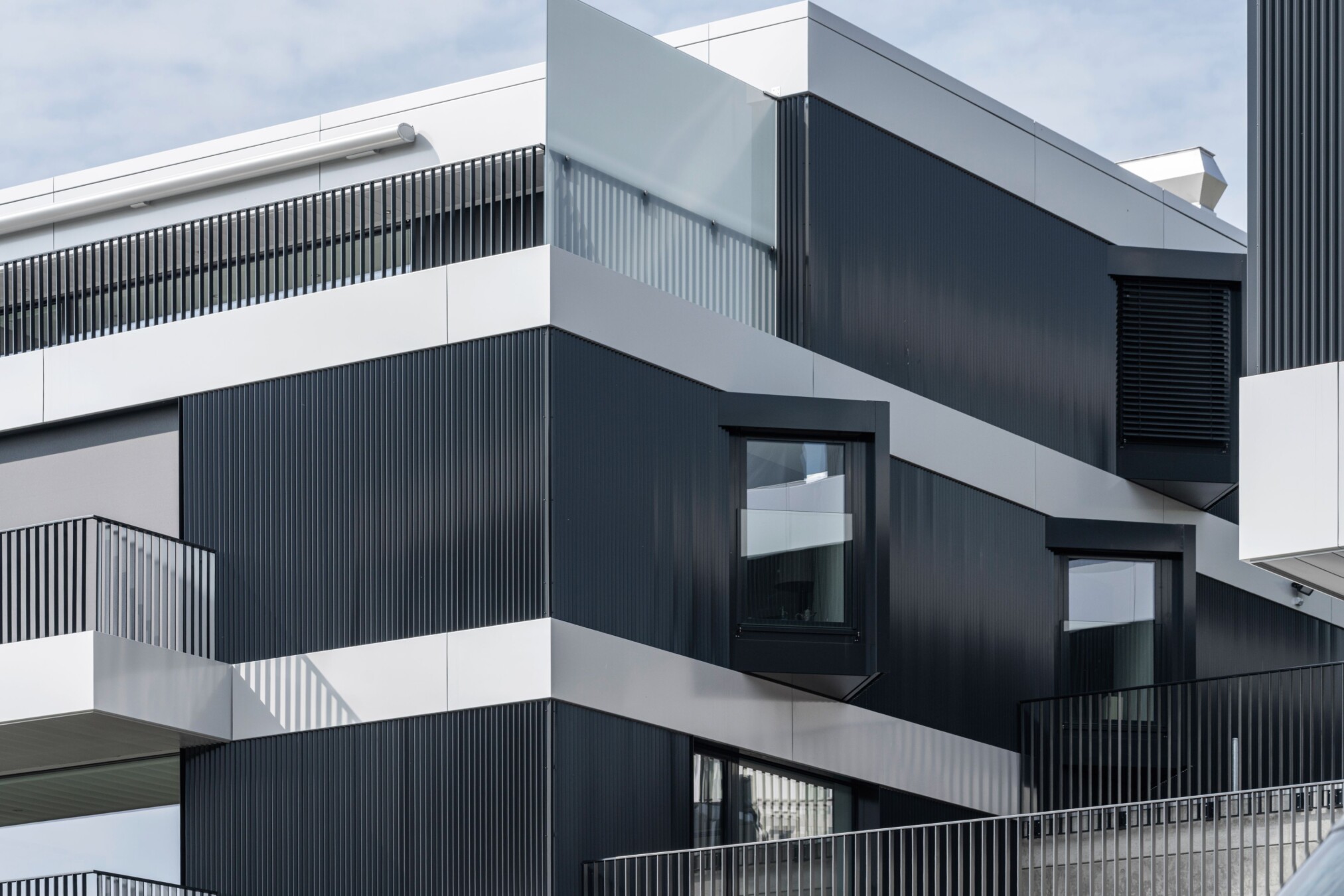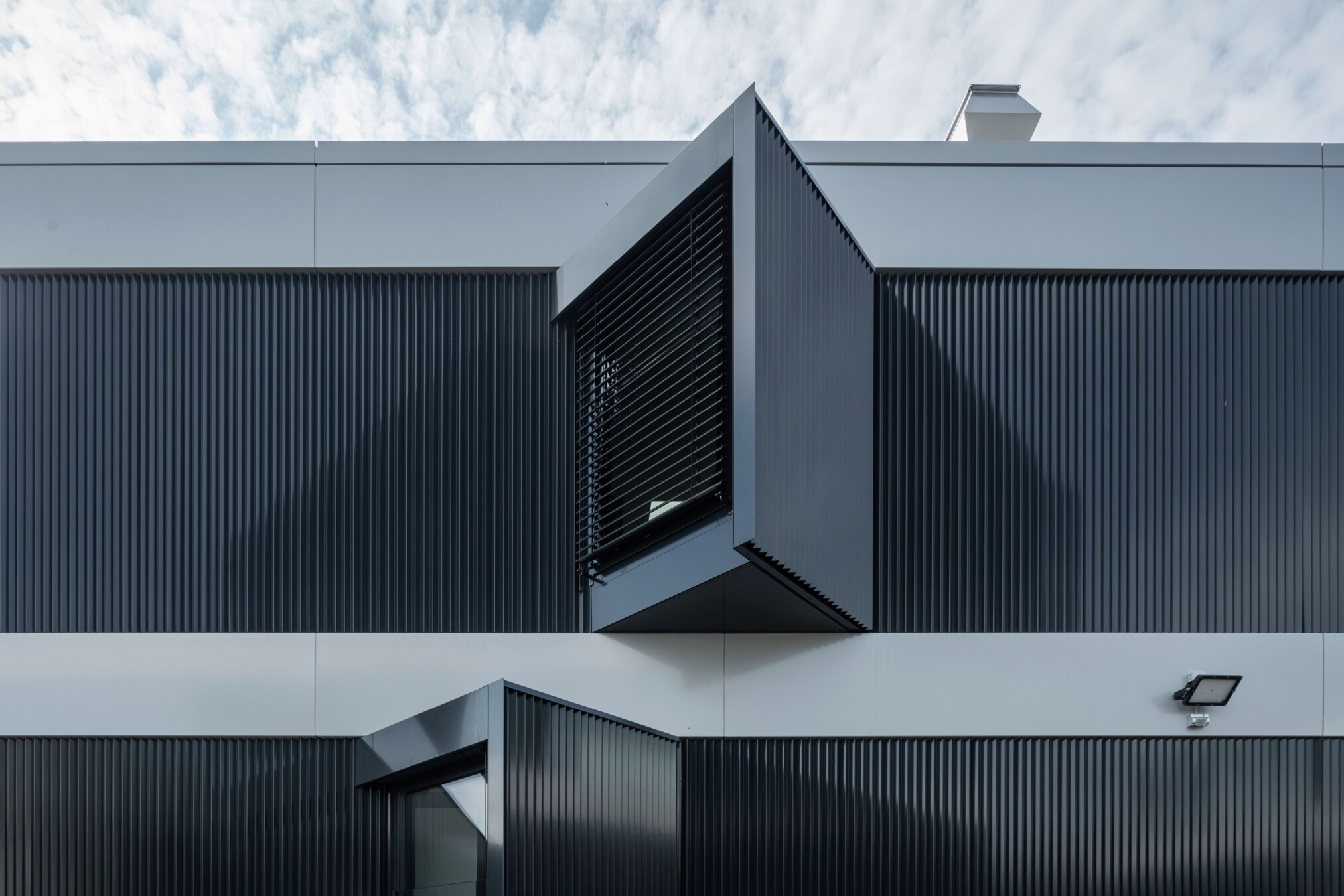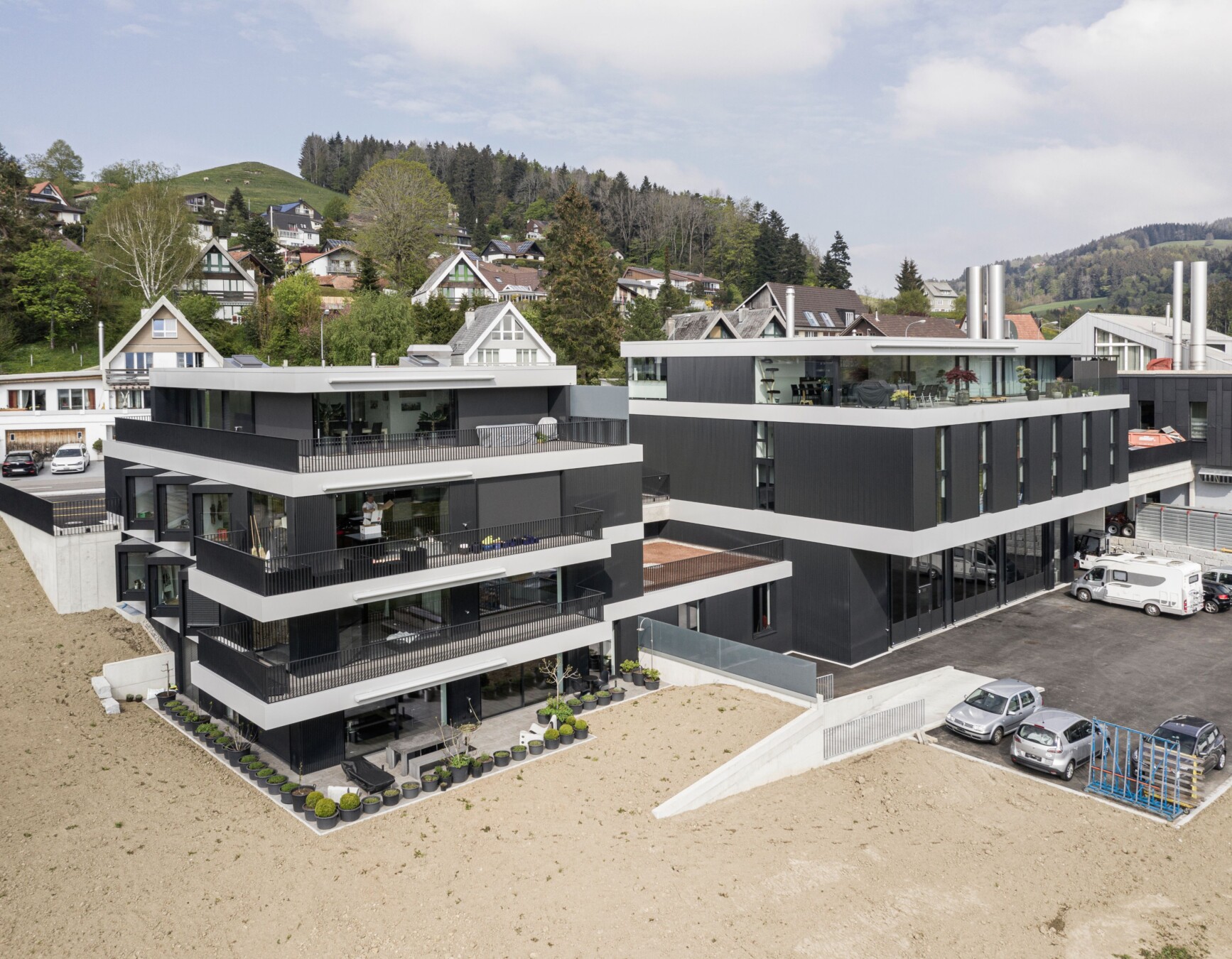 Project information
air-lux façade system
air-lux sliding wings, manually and motor operated, in large dimensions for magnificent views of the Alpstein.
Two building blocks with different uses have been impressively implemented on a central southern slope. An apartment building and car dealership with a penthouse apartment have been executed, with exclusive apartments flooded with light and bright workspaces. The air-tight air-lux sliding leaves and attractive bay windows ensure maximum comfort in all weather conditions.
The services provided by air-lux and Krapf AG include the air-lux sliding window façade, 850 m2 of rear-ventilated sheet metal façade with profiled/jagged sheets, roof edges, glassed-in seating areas, all-glass and picket railings, along with numerous shading systems.
Architecture firm
Tobias Anderegg, Eggersriet
Image
Daniel Ammann, Herisau
---