Best impermeability even for high-rise buildings
air-lux is breaking new ground with its sealing concept - and thus making it possible to also use sliding sashes in high-rise buildings.
Until now, sliding sashes were rarely used in high-rise buildings. The sealing of sliding windows was considered problematic. The reason for this is the lack of contact pressure of the seal. In addition, the conventional lift-slide or parallel sliding systems are only unsatisfactory in terms of tightness, ease of operation or appearance. Our sealing concept represents an innovation. Because instead of moving the heavy sliding element to generate the required contact pressure, we move the seal.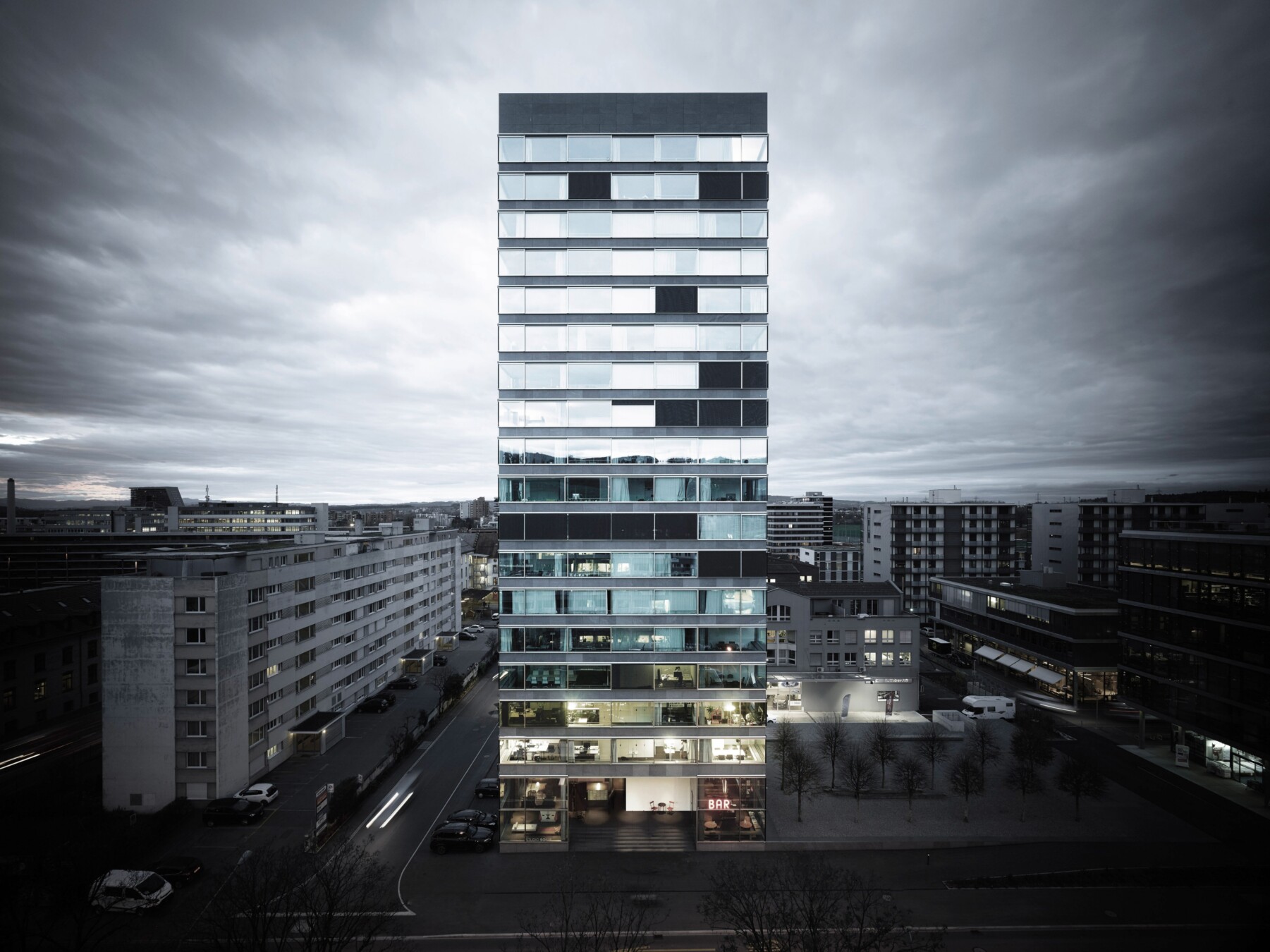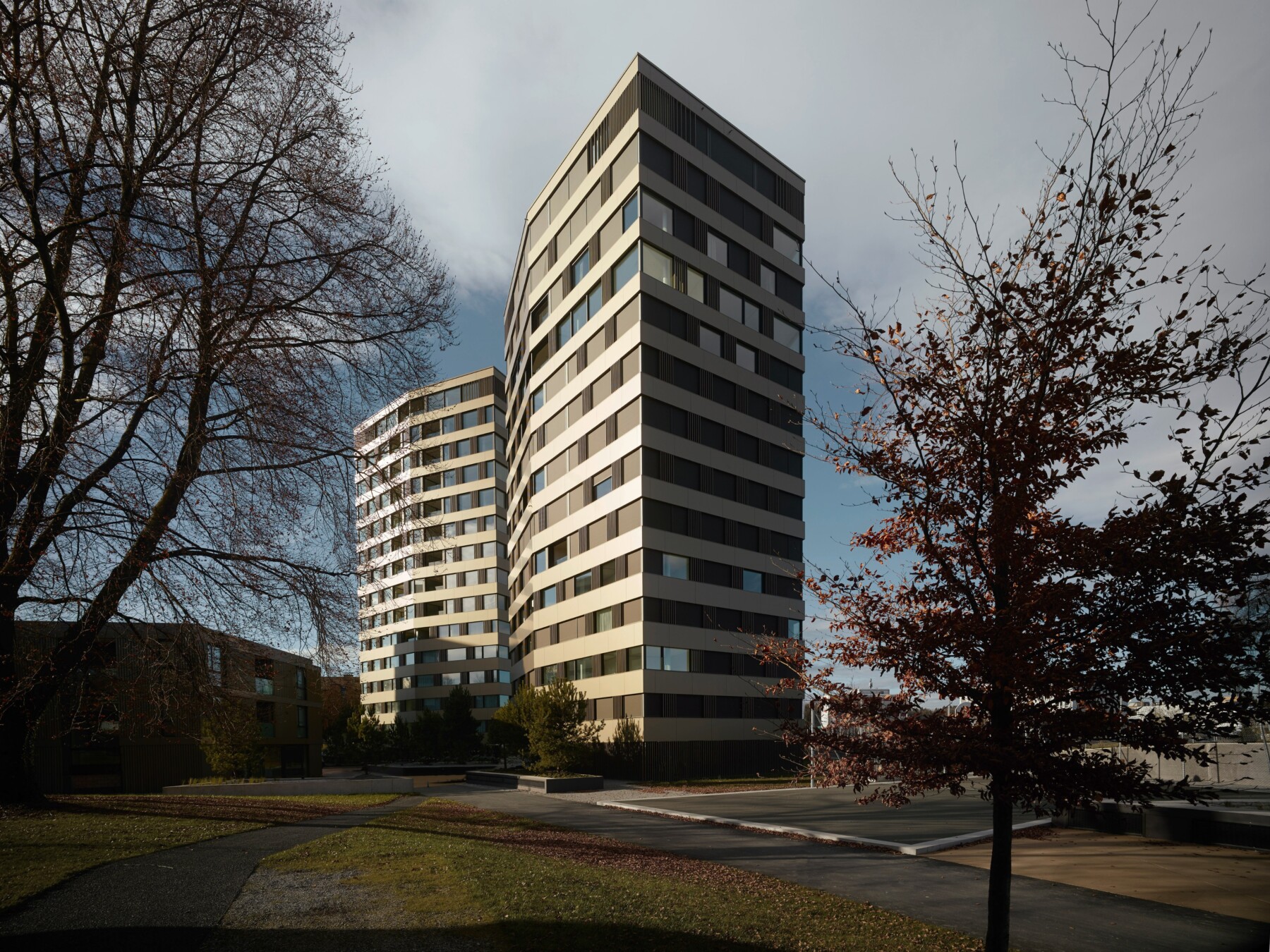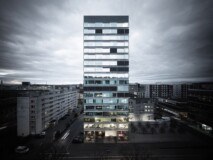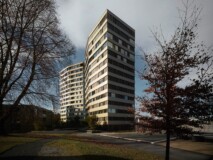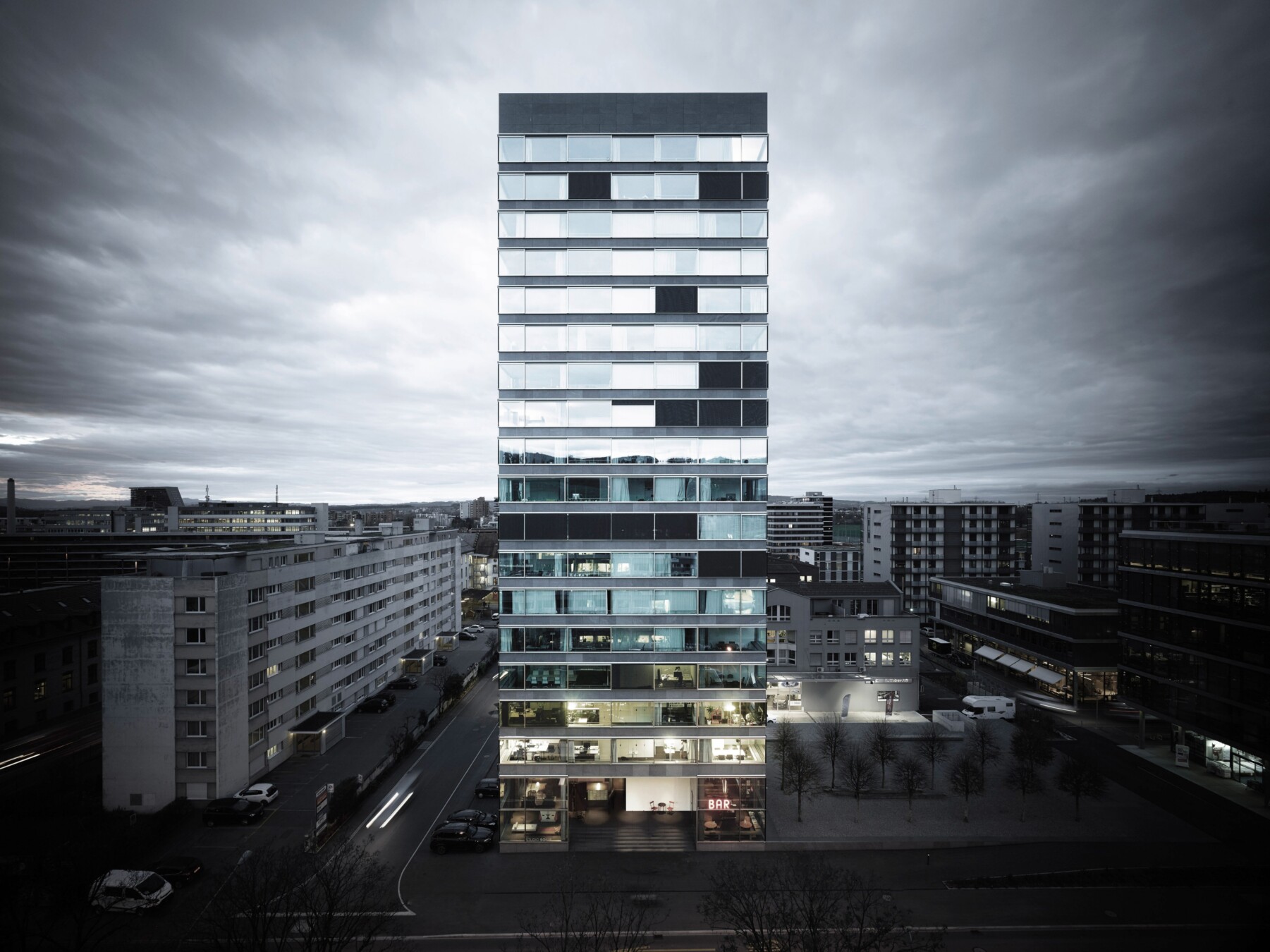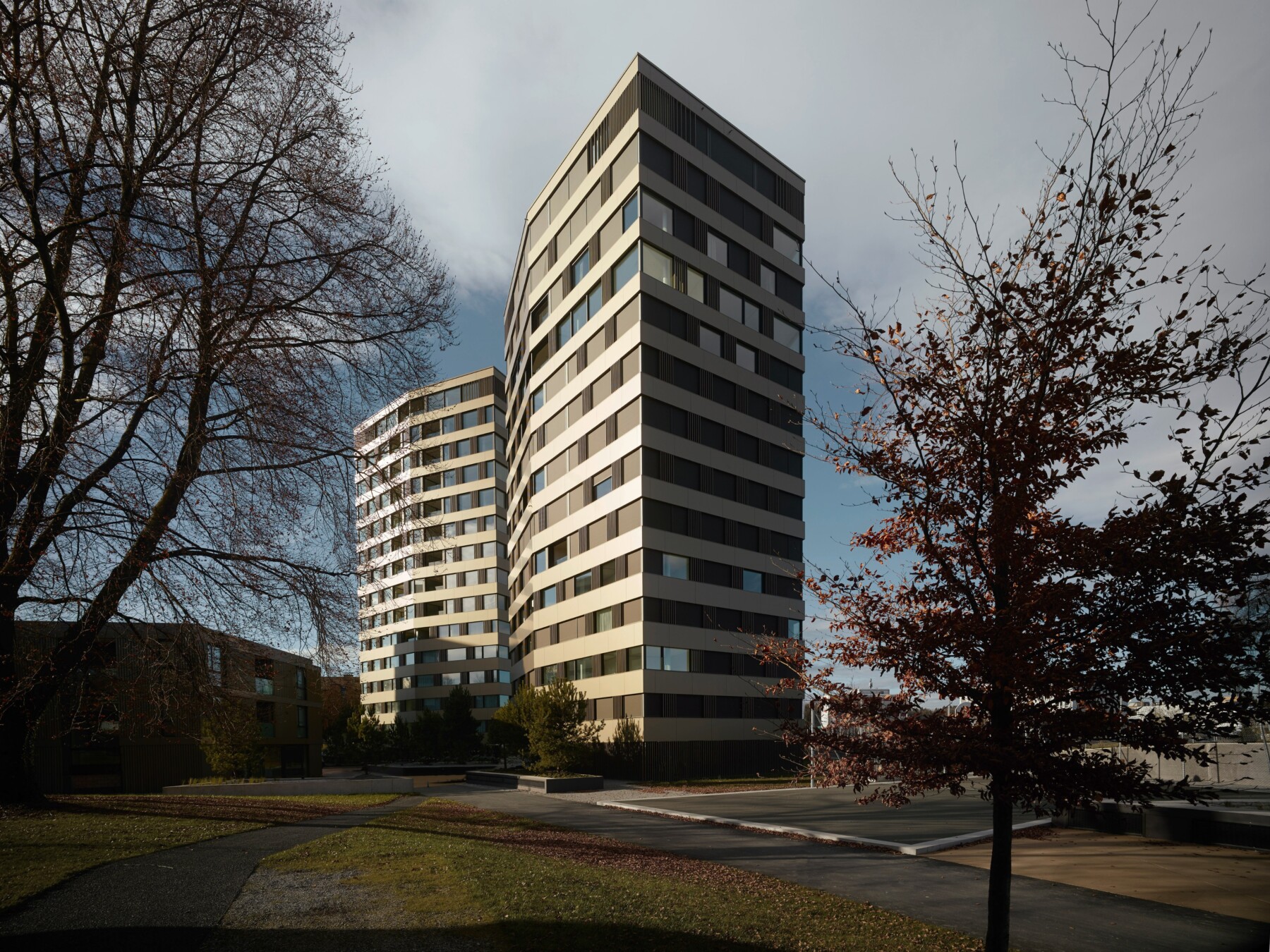 Constant performance of the air seal
Sliding windows in high-rise buildings are exposed to extreme conditions: The higher the building, the higher the wind loads. Absolute driving rain tightness is required. Conventional sealing systems, such as brush seals or rubber sealing lips, sometimes wear out heavily after only a short time.This wear and tear is caused by the enormous interacting loads of pressure and suction to which the seals are constantly exposed.
Since the air-lux sealing concept dispenses with complex hardware mechanisms, our system is virtually maintenance-free.
Blog post "worlds best tightness"
air-lux Seal with membrane function
Due to the interacting wind loads on the facade (pressure/ suction), the sliding sashes and the fixed elements bend.With a 3 metre high slider and a maximum permitted deflection of one L150, this results in a deformation of up to 20 millimetres. rn.Due to its membrane-like character, the air-lux air seal adapts to these movements, and the sliding window always remains 100% tight, regardless of pressure or suction loads.
Sealing with air – the ingenious solution for high-rise buildings
Our advantages at a glance:
100% tightness against driving rain, wind and noise on every floor
air-lux air seal with membrane function
Constant performance of the air seal without signs of wear
Low maintenance costs and good ROI (Return on Investment)
Downloads
Flyer «Highrise highlights»