Award for the air-lux pivoting door
At BAU Munich 2019, the air-tight air-lux pivoting door receives an award from the AIT innovation competition.
On the occasion of this week's BAU Munich 2019 – the world's leading trade fair for architecture, materials, systems – the architecture journals AIT and xia Intelligente Architektur awarded the Innovation Prize Architecture+Construction. The prize is awarded to products that particularly meet the demands and requirements of architects.
Of the 93 registered products, 19 have been honoured as particularly innovative, including our pivoting door.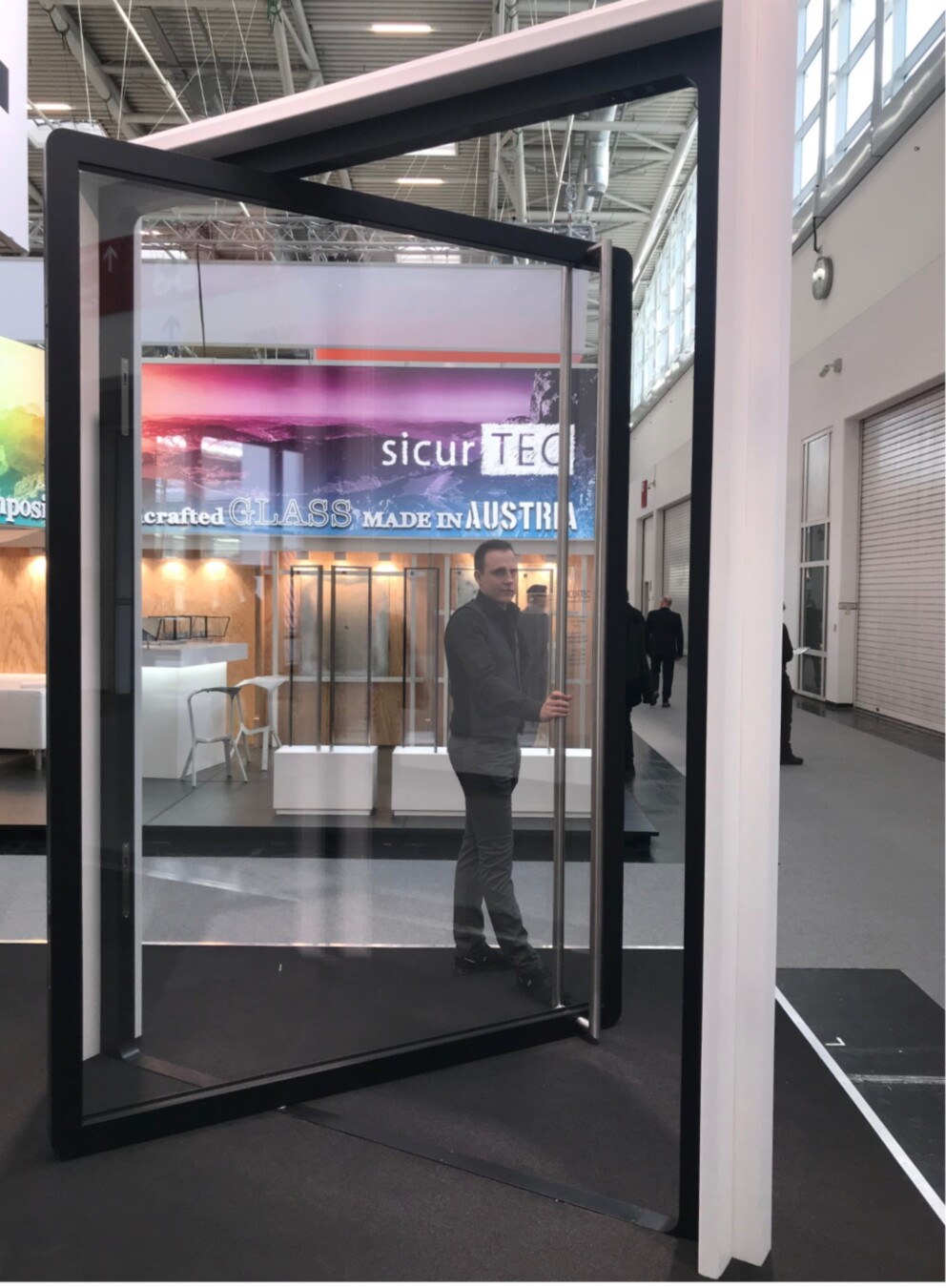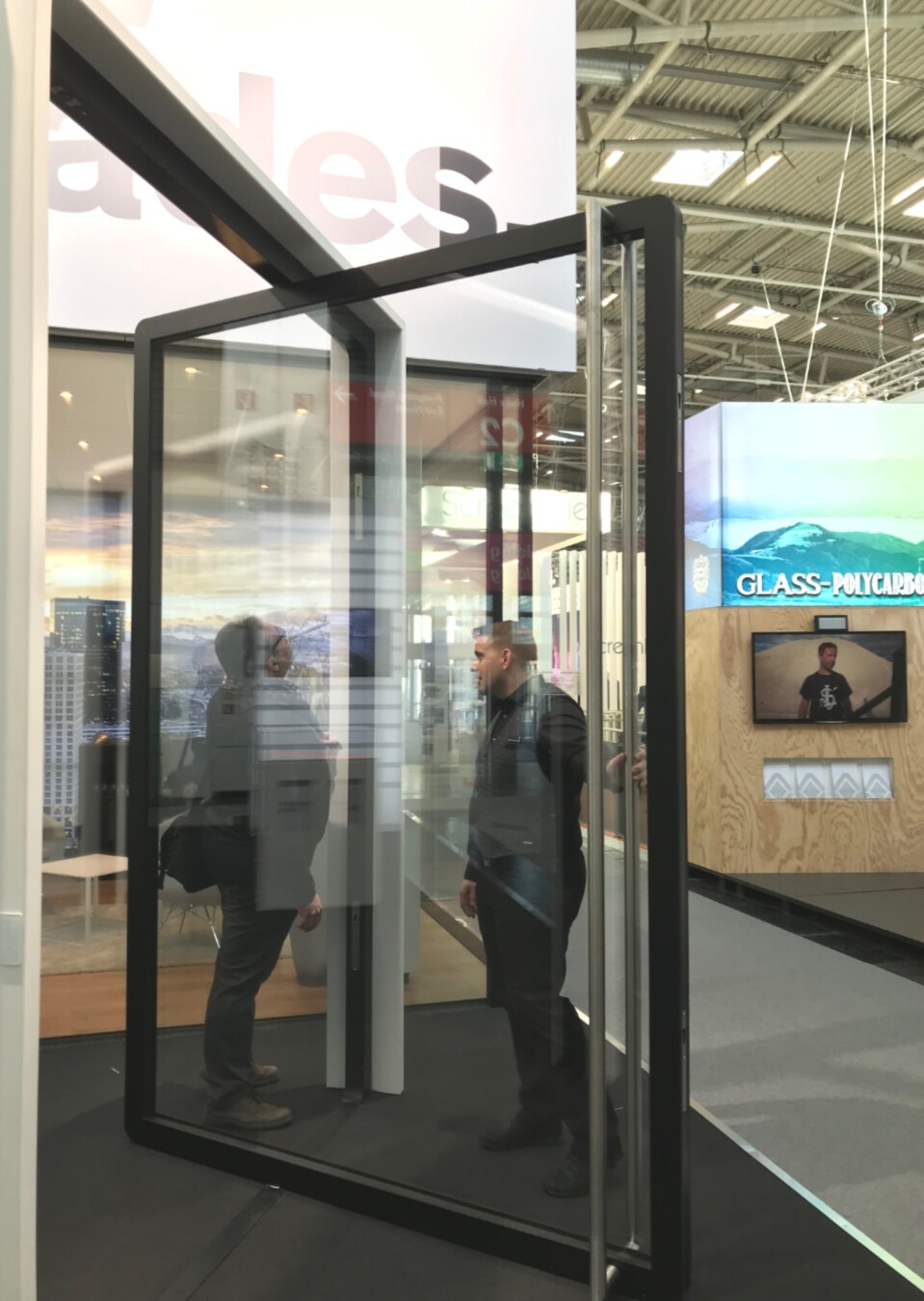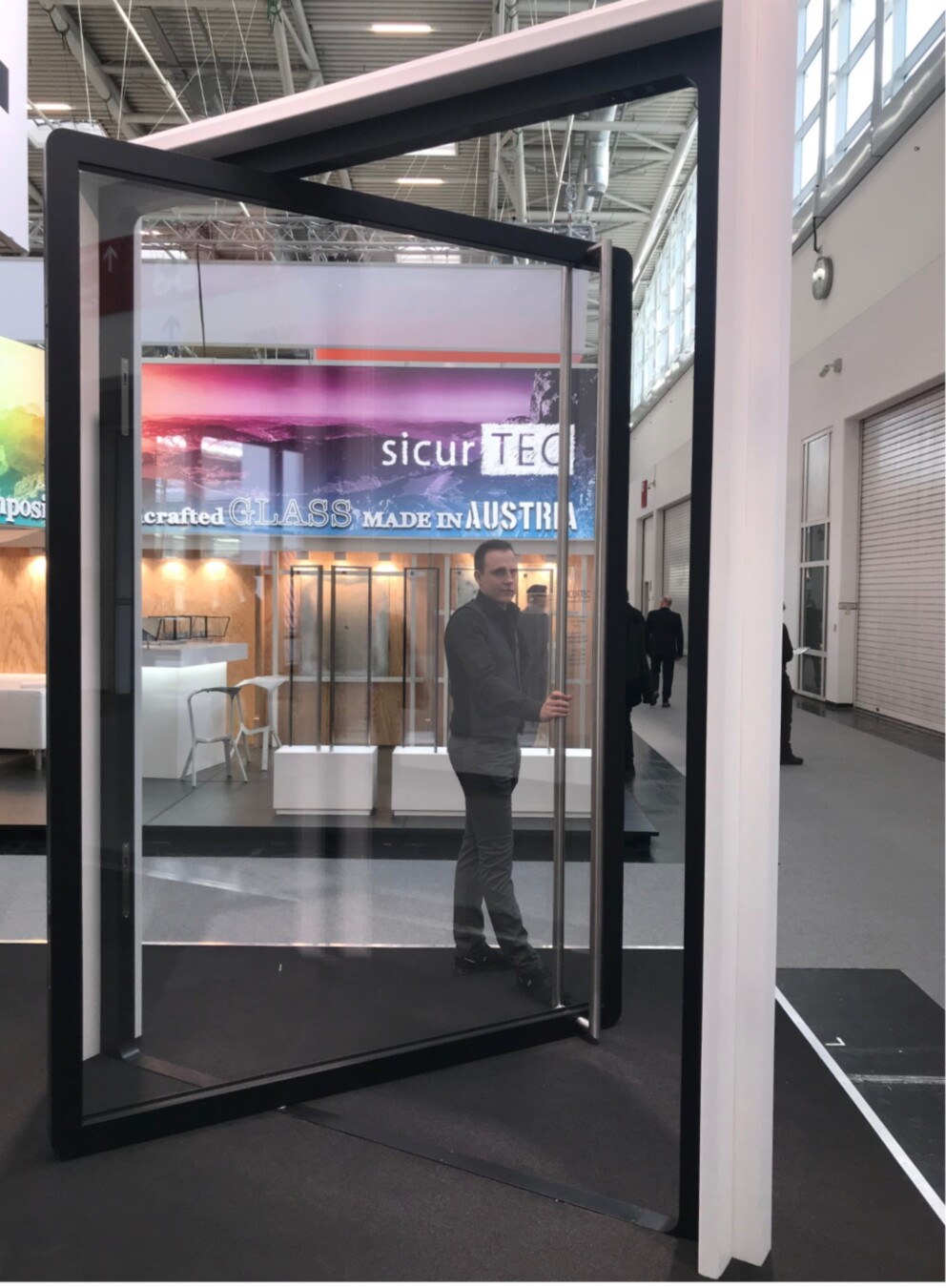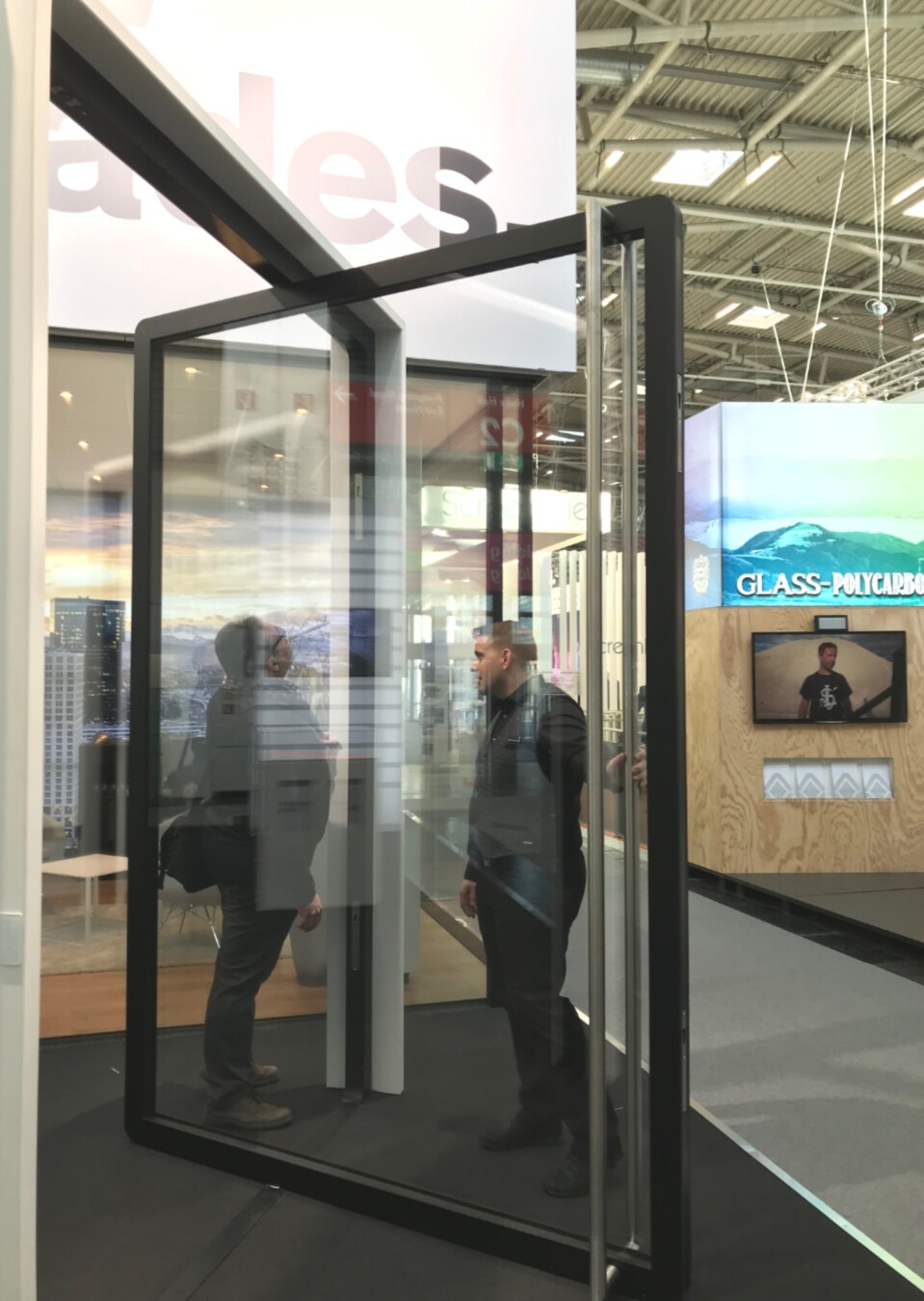 Our pivoting door – the crowd-puller at BAU
The air-lux pivoting door with central or lateral rotation axis enables door leaves in glass and other materials with up to 15m2 area (3m width, 5m height). This makes it a fascinating alternative to conventional swing doors, especially for entrance areas with large openings. The pivoting door is integrated into the building façade without thresholds or stops, can be moved easily by hand and its functionality is also guaranteed in case of building subsidence and building tolerances.
The pivoting door at the air-lux booth 139 in hall C3 is definitely very well received: "The pivoting door magically attracts architects and other visitors to BAU München and causes a lot of astonishment. We are proud of this," says Robert Niederer from Marketing, who spends his week in Munich.
Bigger and denser than the competition
Compared to conventional sealing principles, our pivoting door achieves the best sealing values. The functionality is also guaranteed in case of construction lowering and construction tolerances. In addition, the pivoting door has an unusual size of up to 3 metres wide and 5 metres high.
Our pivoting door is important for architecture because it combines functionality and design. It is a fascinating, generous architectural solution with excellent sound and heat insulation properties.
Downloads