Double Winner German Design Award 2020: descending window & pivoting door
Im Rahmen des German Design Awards 2020 räumt air-lux gleich zweimal ab: Sowohl das Senkfenster als auch die Pivottüre zählen nämlich zu den Gewinnern in der Kategorie "Excellent Product Design".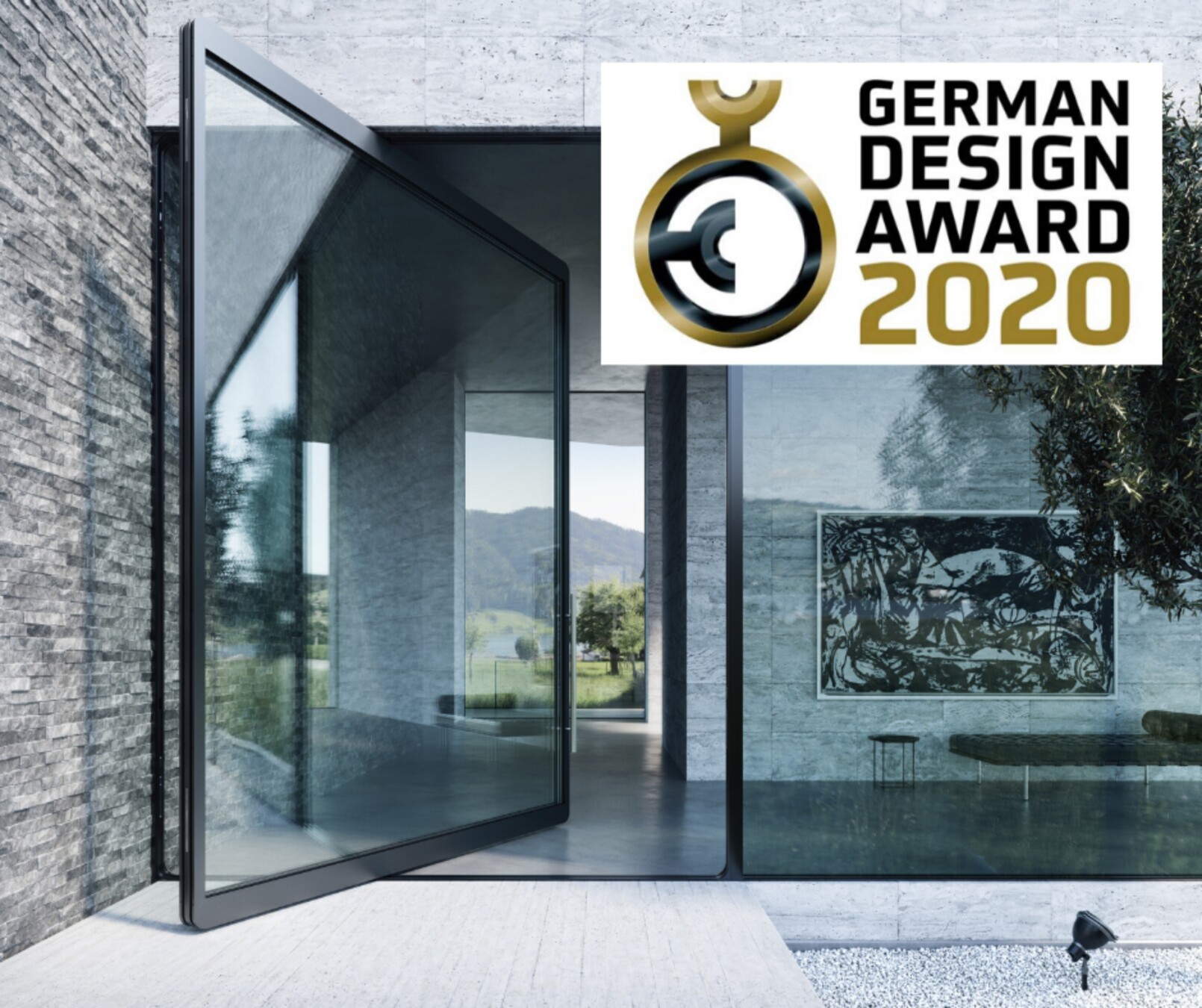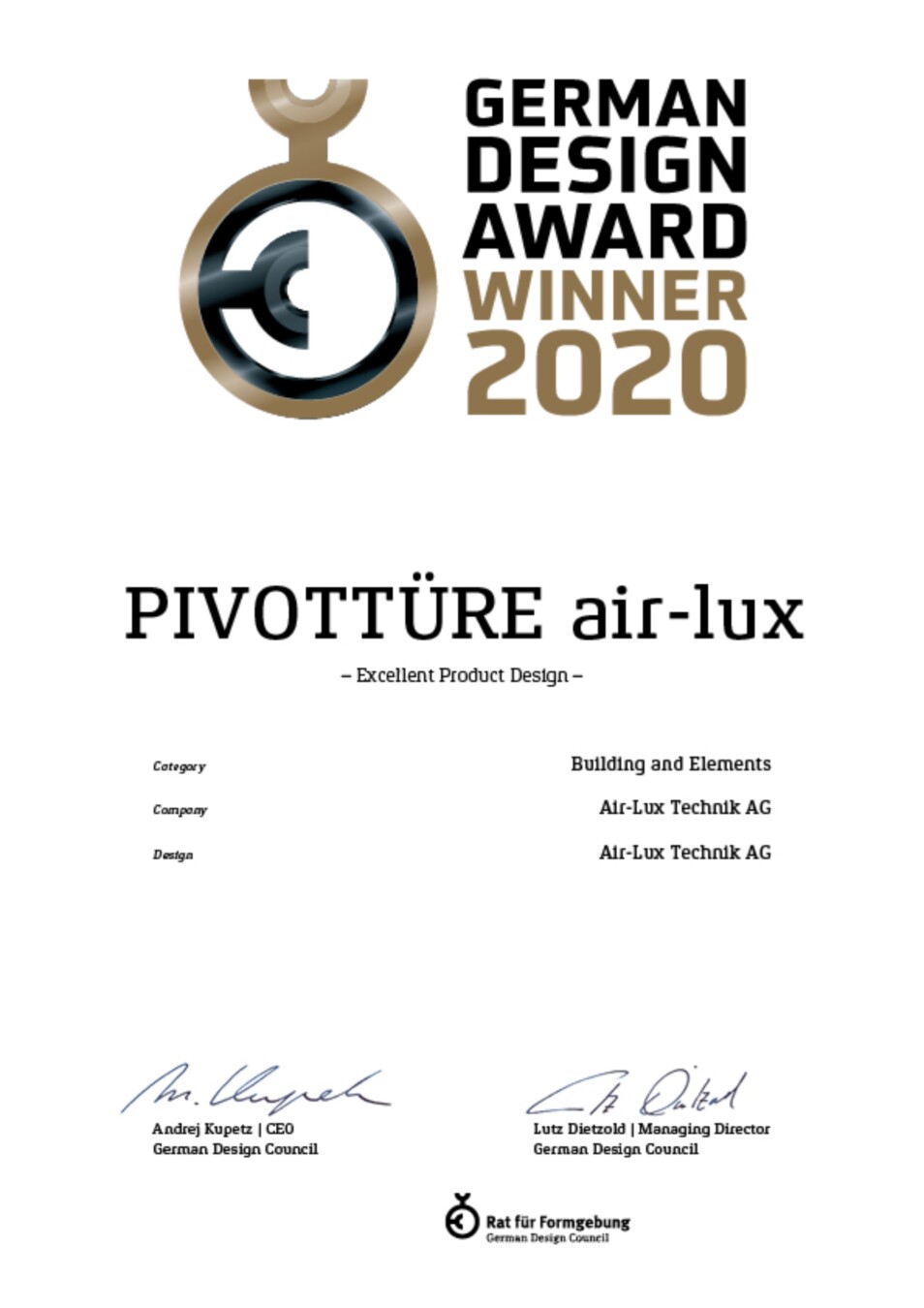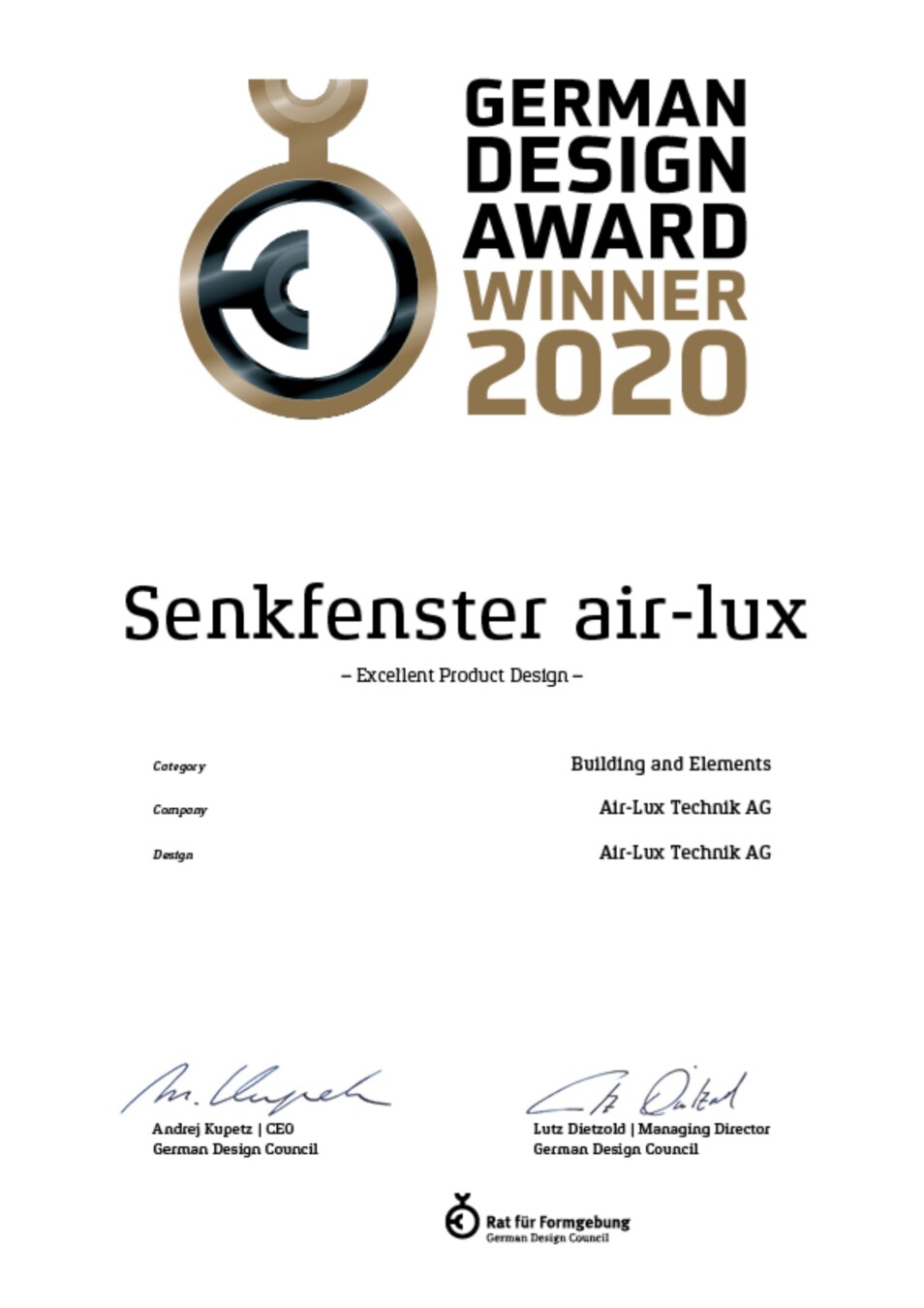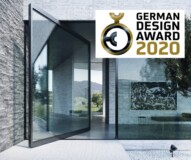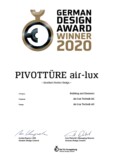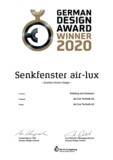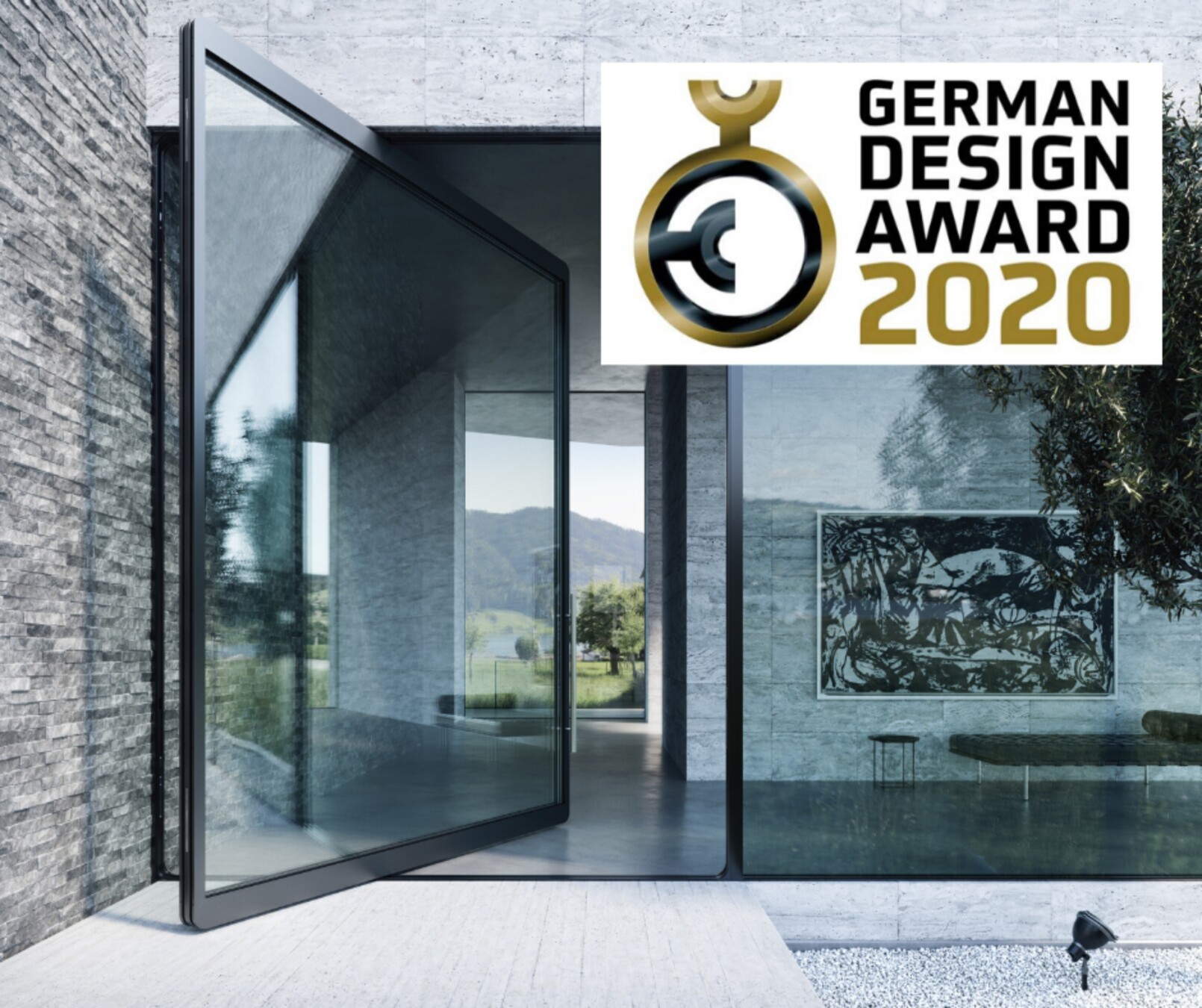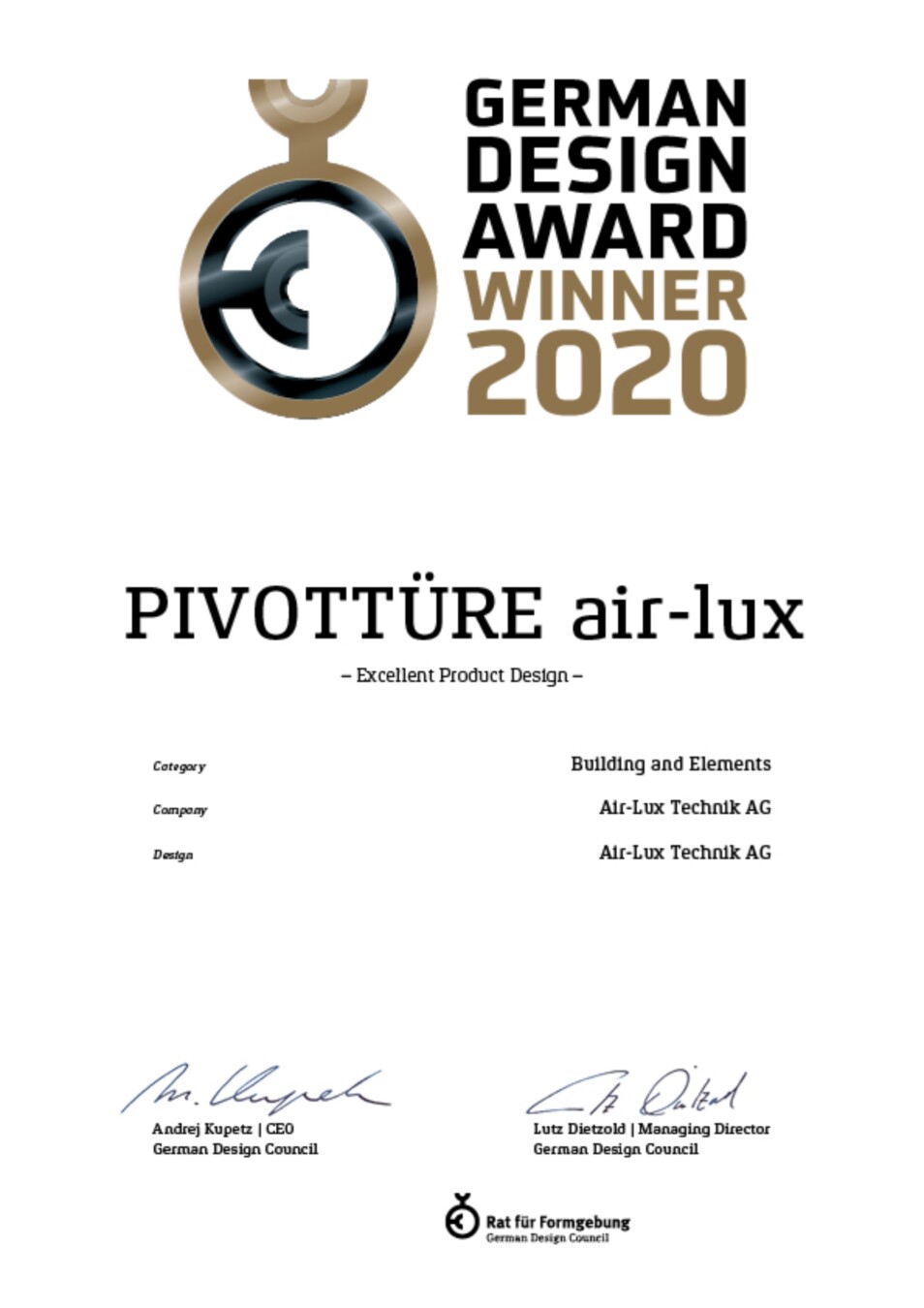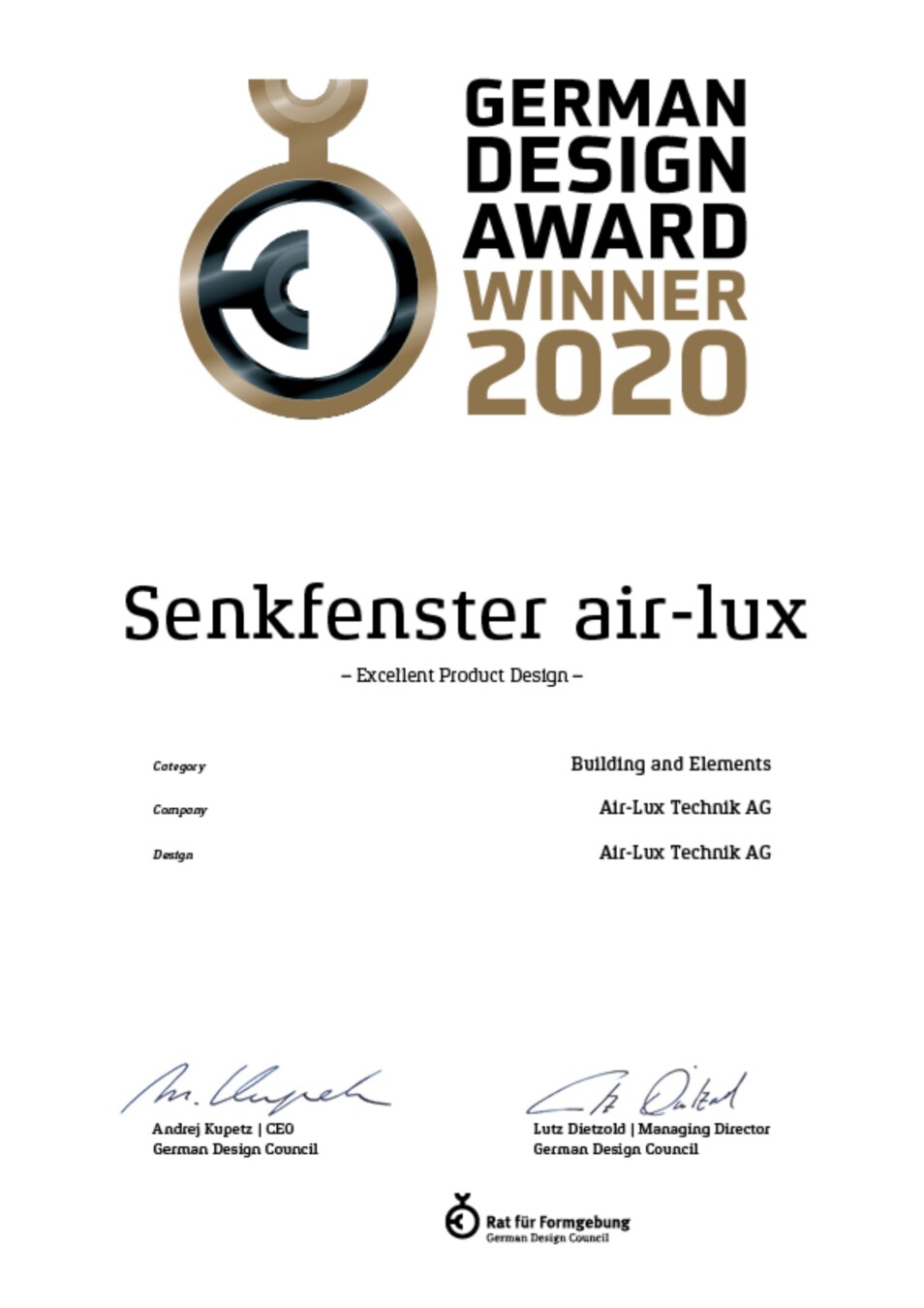 The premium prize of the German Design Council
The German Design Award, launched in 2012, is one of the world's most recognised design competitions and enjoys a high level of recognition beyond specialist circles. Its aim is to discover, present and award innovative and unusual design trends. In order to be nominated, the highest quality standards must be met, which are reviewed by expert committees. The award is presented in the categories "Excellent Product Design", "Excellent Communications Design" and – new this year – "Excellent Architecture".
German Design Award 2020
In comparison to the starting signal in 2012 with 1,500 entries, the figure was now over 5,000 8 years later. The share of international entries was around 55% – reflecting the international attention of this competition. This year's jury is made up of design connoisseurs from business, academia and science as well as the design industry.
Our winning products
Our excellent products, descending window and pivoting door, offer a unique opening system. This means that the countersunk window can be opened across its entire width and sinks into the floor so that no window element is required – a vertical highlight! With the German Design Award 2020, the new product "Descending Window" also received its first award and we are particularly pleased that it is such a prestigious award.
The air-lux pivot door with central or lateral rotation axis has already won several awards. The crowd-puller at BAU München 2019 has already received an award from the AIT Innovation Competition, later in the year the DETAIL Product Prize 2019 from the trade journal for architecture, and in the competition "Houses of the Year – the best single-family homes" the Product Prize of the Year 2019 in the category of exterior doors and gates. The pivot door offers a fascinating solution for the entrance area and replaces the conventional revolving door. If you'd like to find out more, see below for more information on our winning products.
Downloads